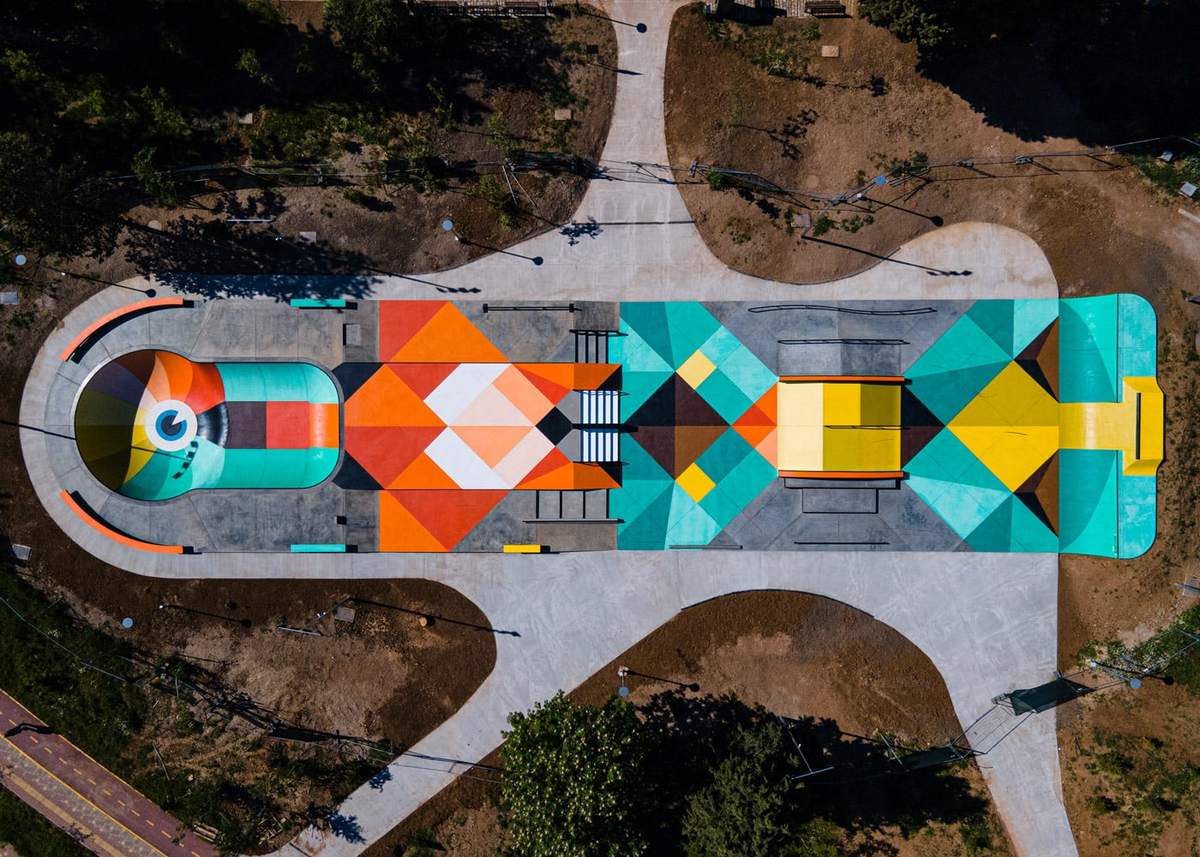 A Mind-Boggling, Mind Blowing Skatepark Comes To Bulgaria
Stara Zagora has been blessed with a new skatepark from the gods
Bulgaria's got a new skatepark, and it's something out of this world. With an economy that struggles, skateparks are scarce in the country, but in recent years there has been an influx of them. So Stara Zagora is blessed with a state-of-the-art skatepark.
Even though the skating community took up the mission to create a new skatepark, this mission had many twists and turns. Yet no excellent task has a smooth journey.
In 2020, the first steps were taken in creating the new skatepark that was so desperately needed—having reached out to other communities and building a skatepark so that it caters for more than just one sport. Skateboarding, rollerblading, BMX riding, and quad skating are all brought together and benefit from the new skate park.
As mentioned, it was not an easy process at all and took up to two years for the skatepark to finish, with features such as a keyhole skate pool, two quarter pipes, handrails, snake rails, three types of stairs, combo areas, classic ledges, ledges with pipes, slappies, and step-up jumps. In addition, the incorporation of many skating sports meant the bringing together of a multi-diverse facility.
With all this great work done, we need to mention the art collective Arsek & Erase @arsek_erase, who turned this skatepark from ordinary to extraordinary. They brought the vibrant, colorful skatepark to life.
A long-awaited spot that brings together people of all ages and social backgrounds, creatives, and athletes is something to behold. The skatepark in Stara Zagora is a dream come true for many people in the city.
Photos by @veliko.balabanov
Drone shot by Stefan Tonev
Park built by @geramis.skateparks
If you're interested in more skatepark art, read this next: Queanbeyan Skate Bowl Will Never Look The Same After A Magnificent Makeover.