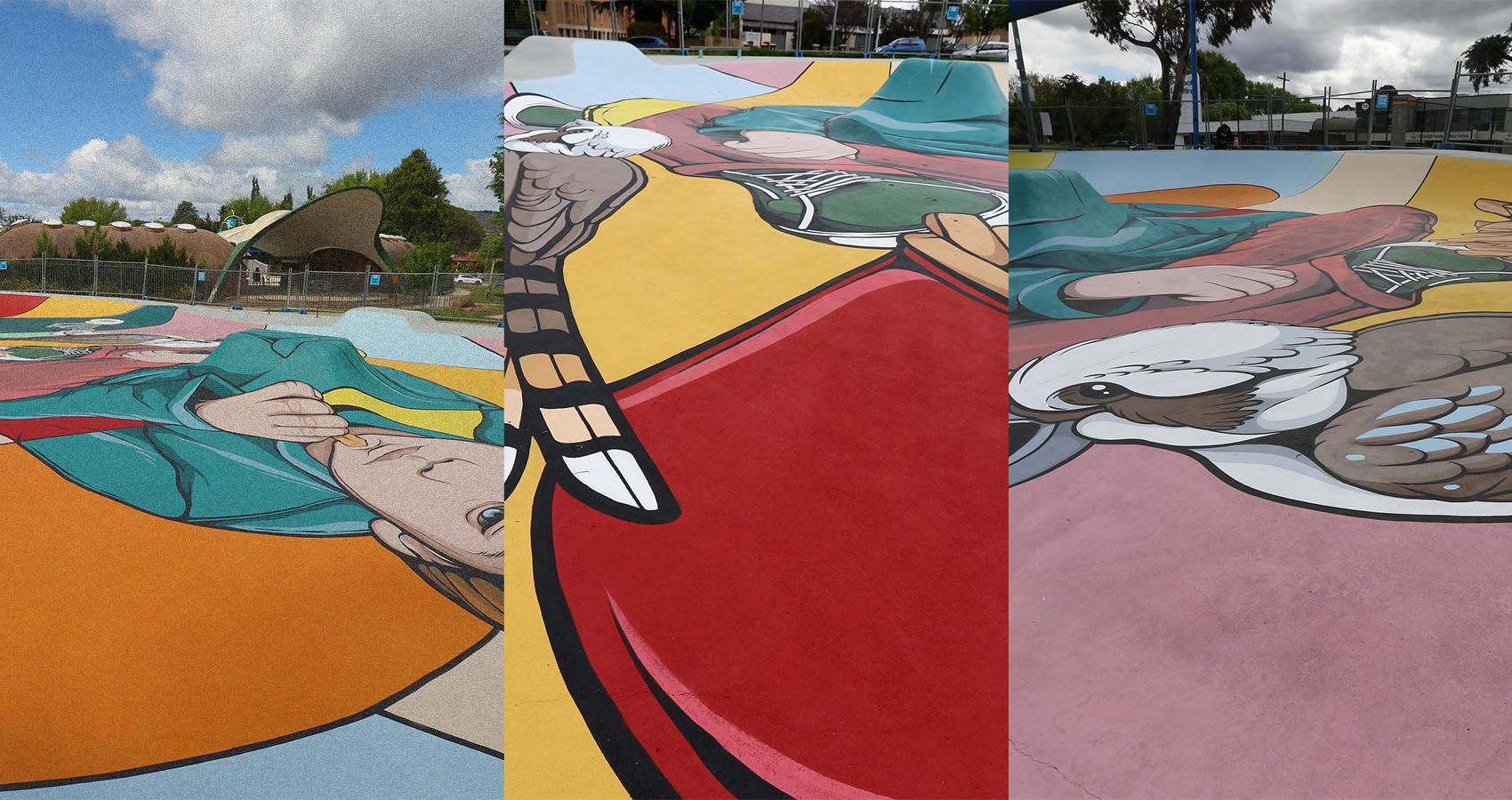 Queanbeyan Skate Bowl Will Never Look The Same After A Magnificent Makeover
Giant skate mural rolls onto the Moore Park skate bowl
Mike Shankster and Arina Apostolova collaborate to make a notable change to the Moore Park skate bowl. The vision was thought through and implemented perfectly, as the artist, through painting, depicted a young skater eating hot chips at his local park.
This was done in celebration of Jack Fardell's journey, which was a local Queanbeyan boy who went on to create a legacy and turn into a pro skater.
Shankster expressed his delight by saying, 'the artwork is huge and is a must-see; more than 200 liters of paint were used to transform more than 500 square meters of tired skate park into the giant artwork.' But, as many know, greatness takes time and can't be rushed.
The NSW government funded the project and facilitated it through the Queanbeyan-Palerang Regional Council through the help of the Step-Up Sisters Aboriginal girls group and Clontarf Boys Academy from Karabar High School.
It's great to see people come together to create something unique, even though the word special, doesn't do this piece of memorable artwork justice.