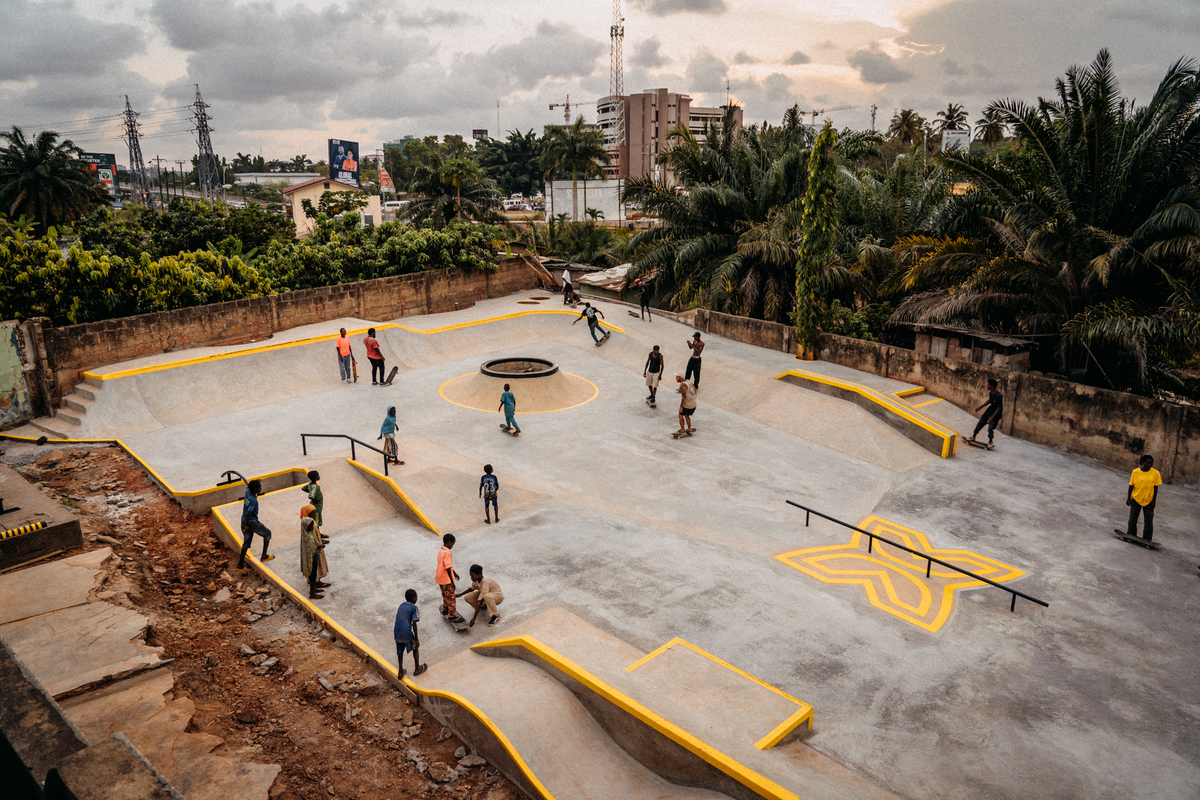 Daily Paper, Off-White and Surf Ghana's Vision of Building Ghana's First Skatepark Has Come To Life
Opening alongside Daily Paper's third and final pop-up store in Ghana's capital
Continuing last year's collaboration with skate collective Surf Ghana and Off-WhiteTM, Freedom Skatepark will finally be unveiled on December 15, 2021. For the big reveal, Surf Ghana will invite locals and international visitors alike to celebrate a new chapter in African sport and creative life. The grand opening will involve open skate sessions and performances by local artists and DJ's, alongside a tribute to Virgil Abloh as an important contributor in bringing skate culture in Ghana to the next level.
More Than A Skatepark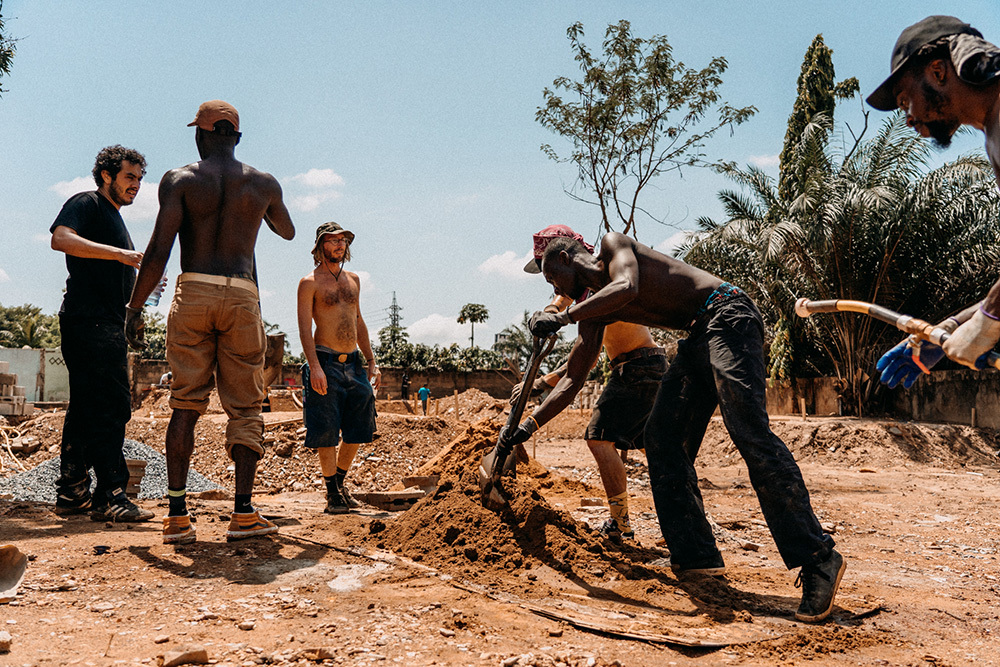 With the introduction of Freedom Skatepark, Surf Ghana intends to organize various art and sporting events which includes workshops, mentoring programs, art exhibitions, and other skate competitions on the African continent. This would give them the chance to show and support talents in skating globally and possibly secure a spot in the Olympic Games with an official skateboarding team. Their main priority is to offer a platform to groom and support youth in the areas of art, sport and entrepreneurship.

Homage to Virgil Abloh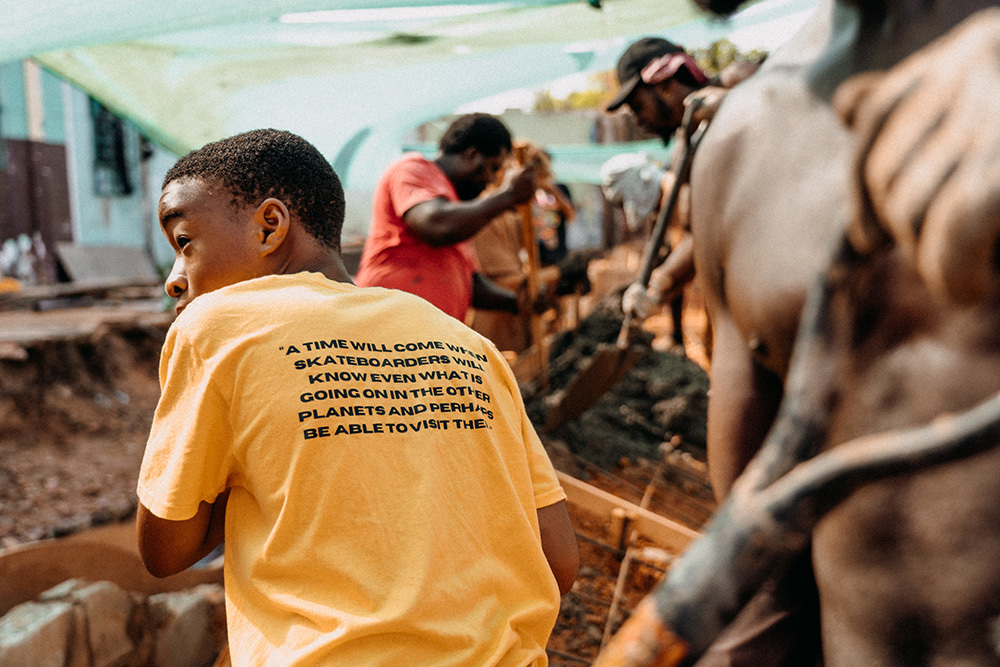 The opening ceremony of the skatepark will also be utilized to pay due respects to the late Virgil Abloh. The Ghanaian ambassador and exceptional creative leader believed and supported the initiative since its inception, and had been involved in the development of the Skatepark for the last four years.

A One-Of-A-Kind Crowdfunding Initiative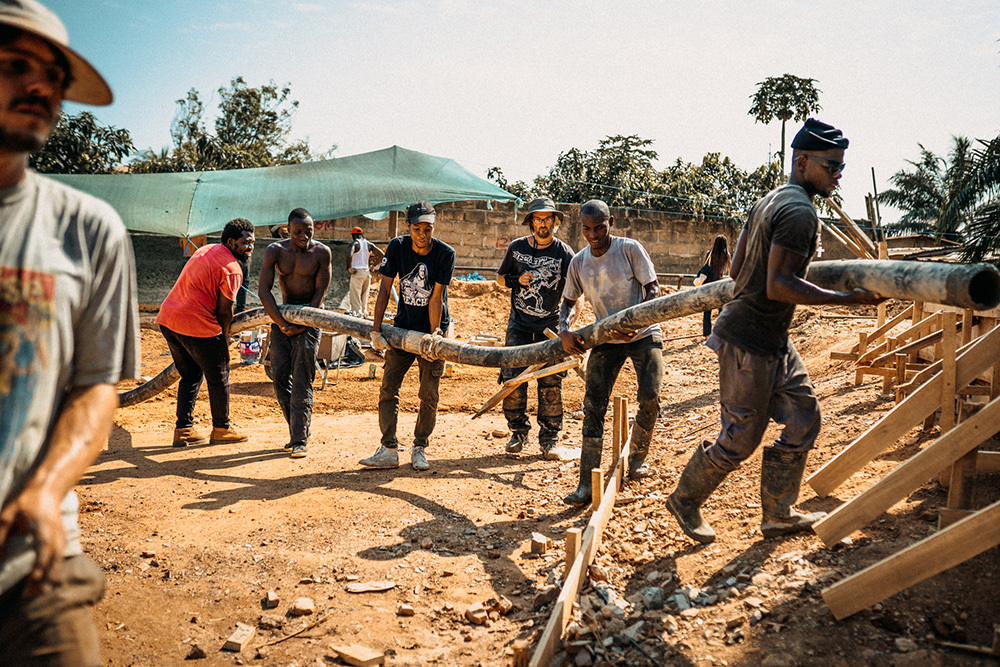 With the aid of social media, Surf Ghana made the most use of their online presence to solicit funds to realize Freedom Skatepark. Exactly one year ago, a campaign was launched online and was supported by Daily Paper and Off-WhiteTM to adopt diverse means to introduce Ghanaian skate culture to the world. Influential figures worldwide such as Vans, Tony's Chocolonely and AFD also played a huge part in supporting the narrative. The hands-on team of Wonders Around the World and the Surf Ghana collective brought the vision of Freedom Skatepark to life in the span of 30 days, with support from SAF Ghana (STL-Amandi Foundation) and Ghanaian spatial design studio, Limbo Accra and Space Accra. For more information about Freedom Skatepark visit freedomskatepark.org or surfghana.org.
From Africa To The World: Daily Paper Pop-Up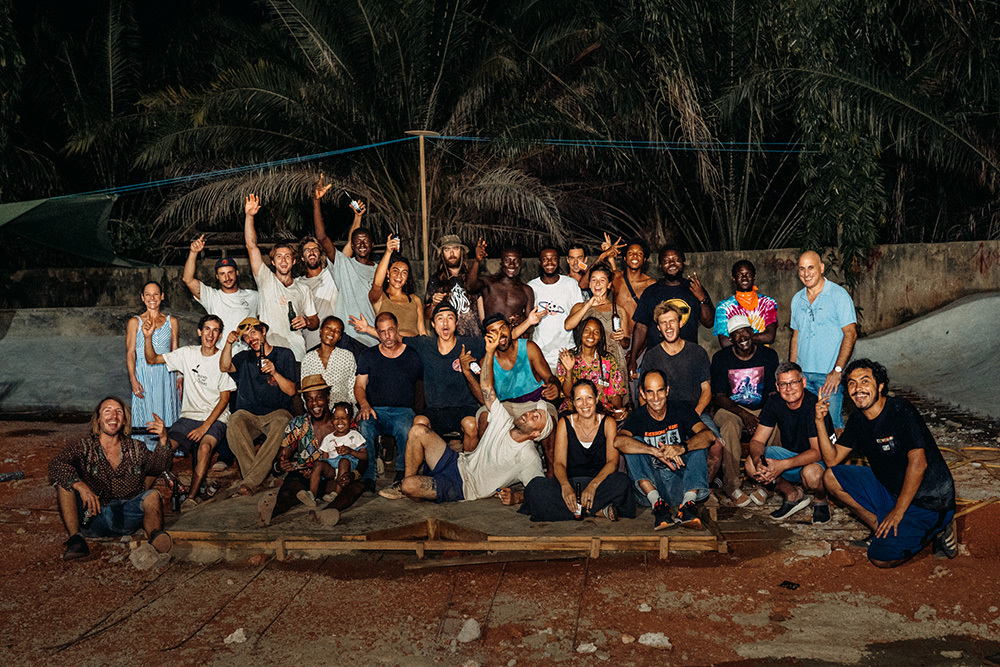 Continuing the yearly tradition, Daily Paper will return to Accra, Ghana in December to pick up where they left off in Ghana's evolving cultural story. Next to celebrating the opening of Freedom Skatepark, the brand will host a number of activations, collaborations, and experiences with local and international creatives, musicians and community members. The Ghanaian capital has become the unofficial hub of African creativity as well as an important piece of home for Daily Paper. For details around the opening and full programming of the pop-up, pay attention to Daily Paper's online platform UNITE and their socials.