Peek The Poststadion Moabit Skatepark In Berlin
Rumble in this concrete jungle
Berlin isn't shy when it comes to skateparks but one that stands out in both size and quality is the one at the publicly-funded Poststadion. Opened up at the end of 2018, spread over a concrete area of about 1000 square meters and with specs en mass its a deffo go-to if you're in town to "go to town with it" if you know what we mean. Deep open bowls (watch out, teeth have been sacrificed by the DOSE crew), flatrails, ledges and speedbumps all over the place won't leave you disappointed. Crowd alert so a morning or floodlit night sesh is highly advisable otherwise you might make friends!
Get there either by walking 10 minutes from the main train station Hauptbahnhof or taking the Bus No.123 to the Poststadion stop. Then navigate yourself through the sports track and field complex to reach the slightly tucked away spot. When you see barbed wire and prison bars of the neighboring "correction facility" looming over a huge wall (never have freedom and none been so close) you're good to shred!
Pix and Map deets below!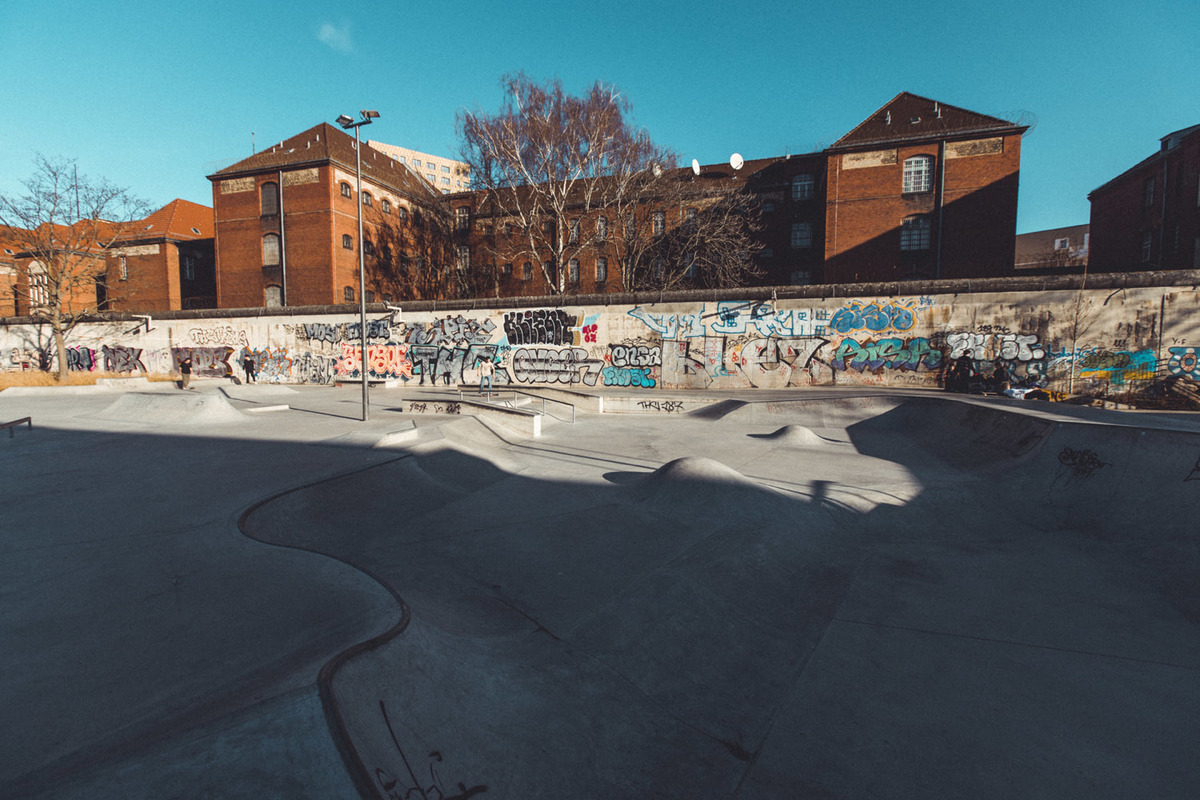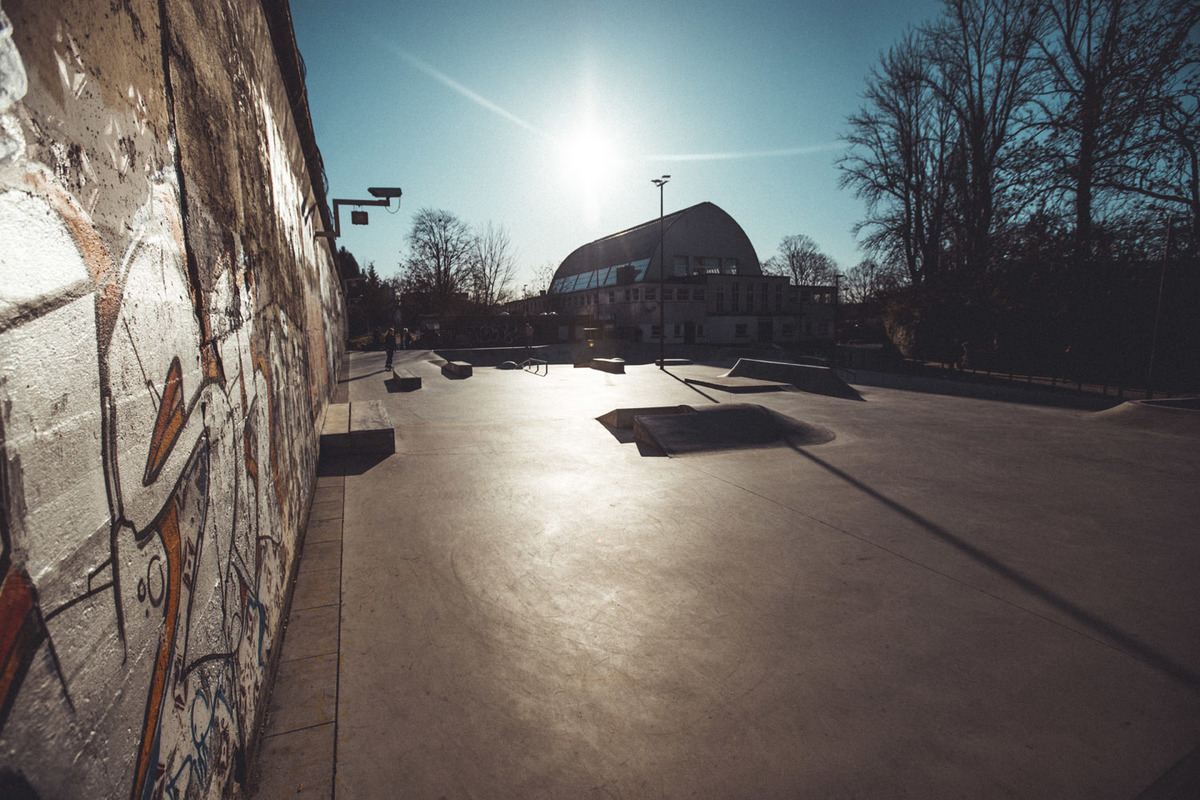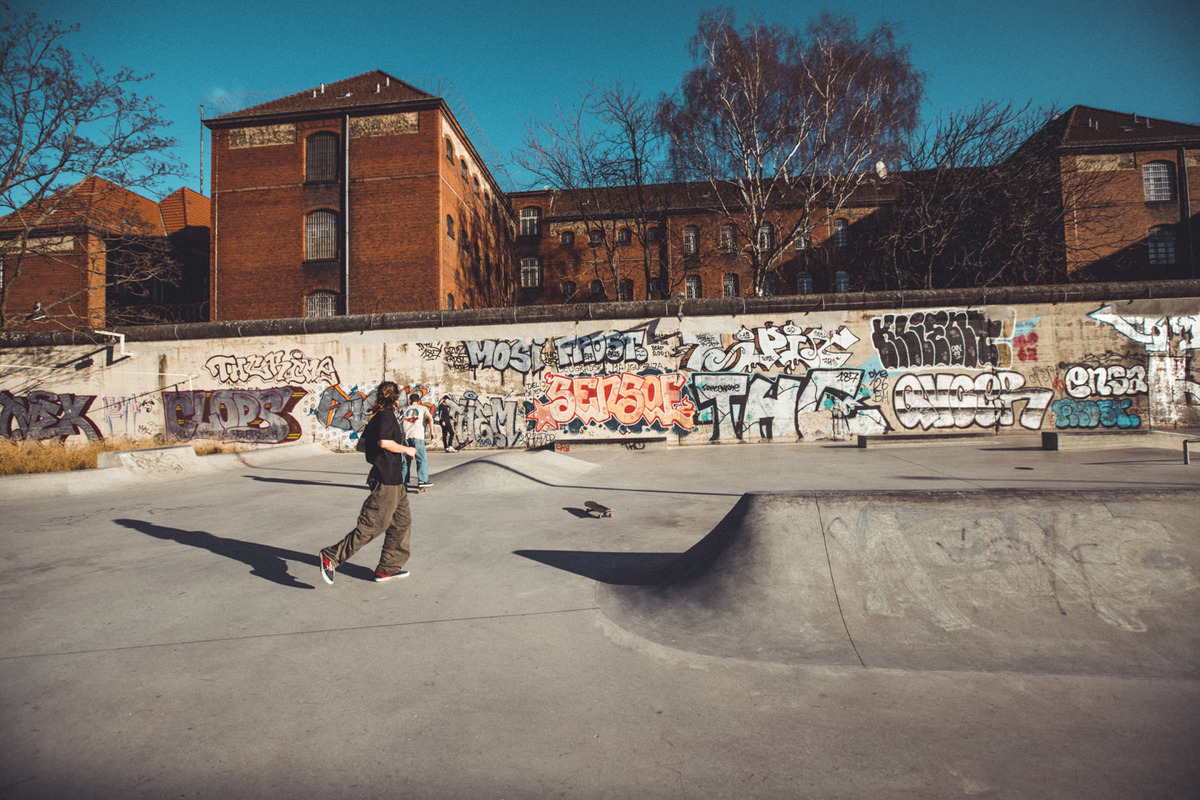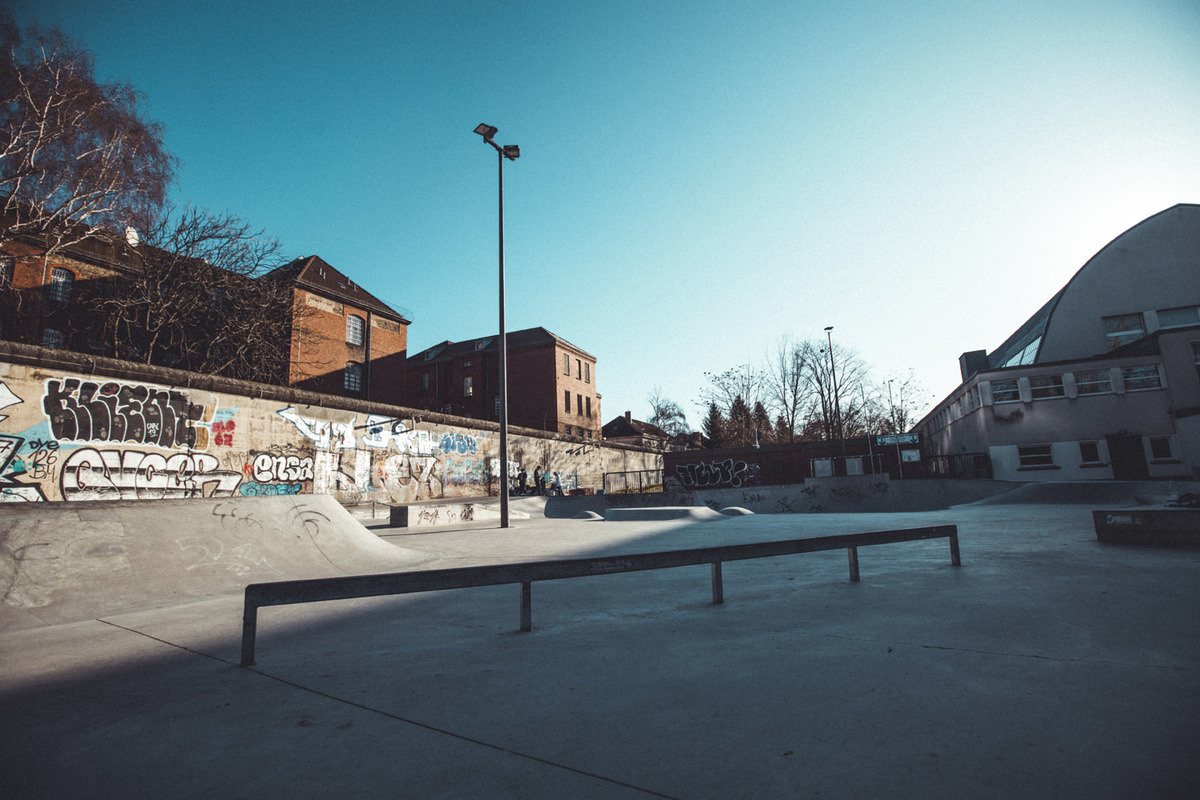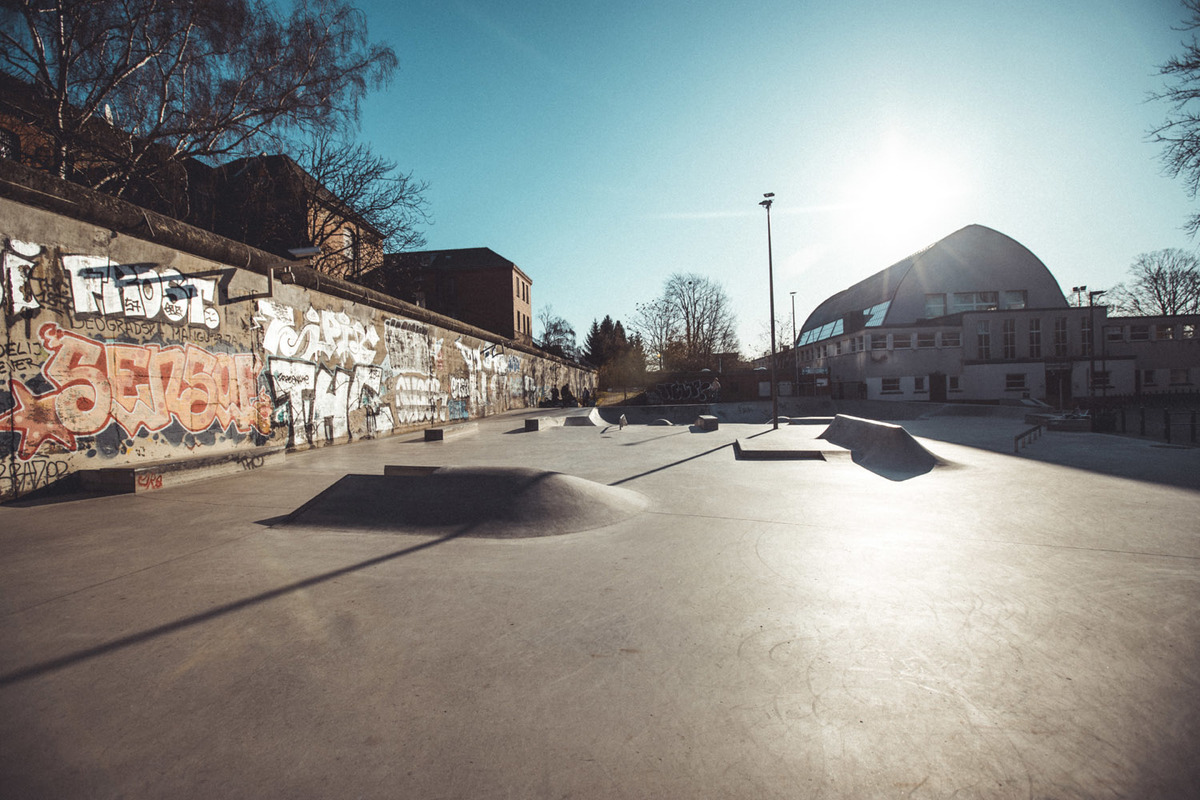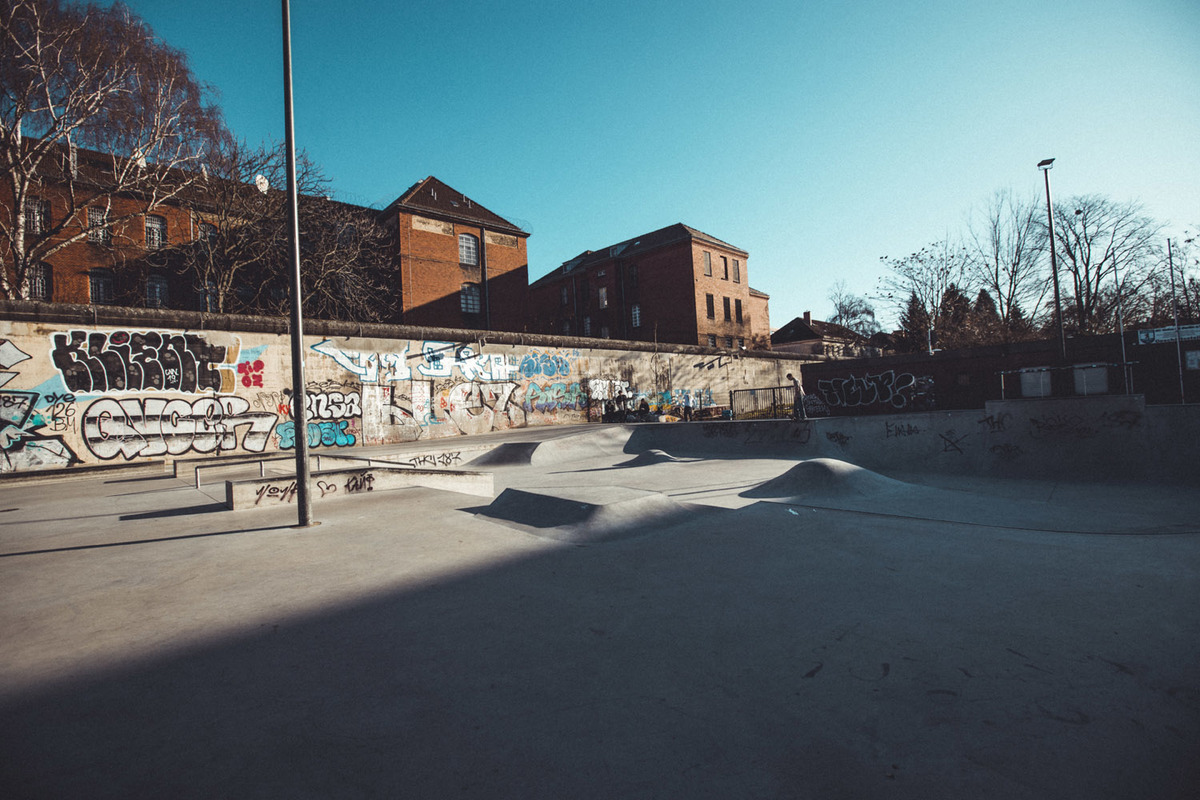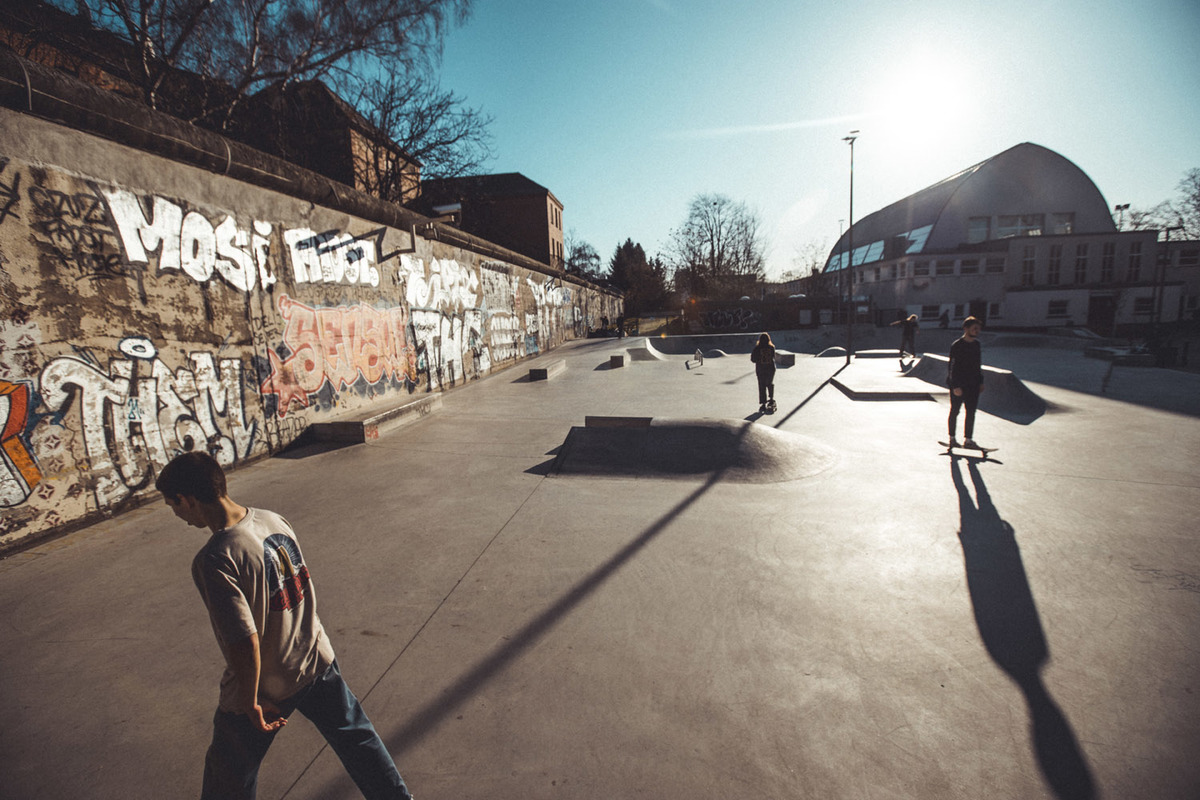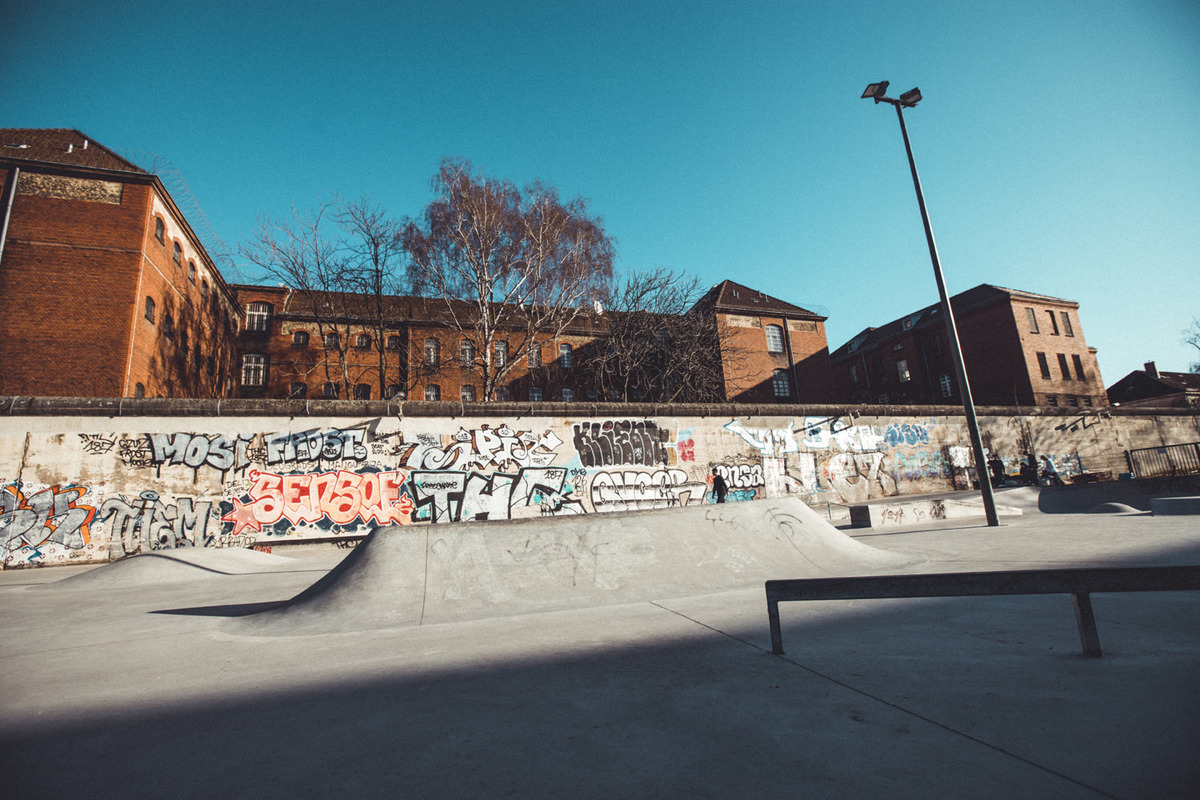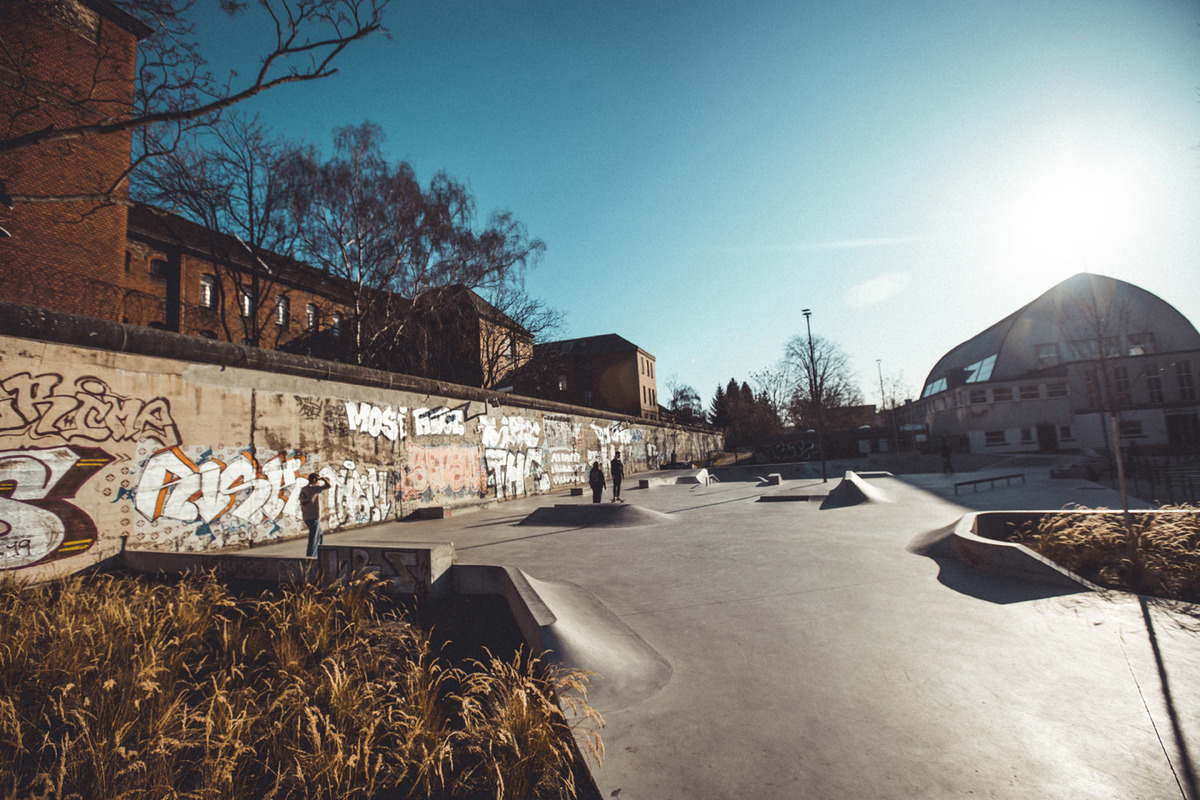 Photography: © Dose Skateboarding / Brit The Kid