We Interview One Of Berlin's Most Promising Skate Talents
Get to know Matthies Otto
Born and raised in Berlin as the son of an Afghan father and German mother, it's safe to say Matthies (17) is a love child. While covering the aftermath of the 911 attacks as a CNN foreign correspondent in Afghanistan, his mother, a journalist in a turn of fate, fell in love. Ask Matthies, and he'll tell you he considers himself and his to be one of the very few good things to come of 911.
We met up for a sesh at Heidelberger skatepark, one of his favorite parks, then captured him trying out a new sketchy obstacle-come-art installation at a traffic junction in Downtown Berlin. Read on for one of Berlin's most promising skate talents.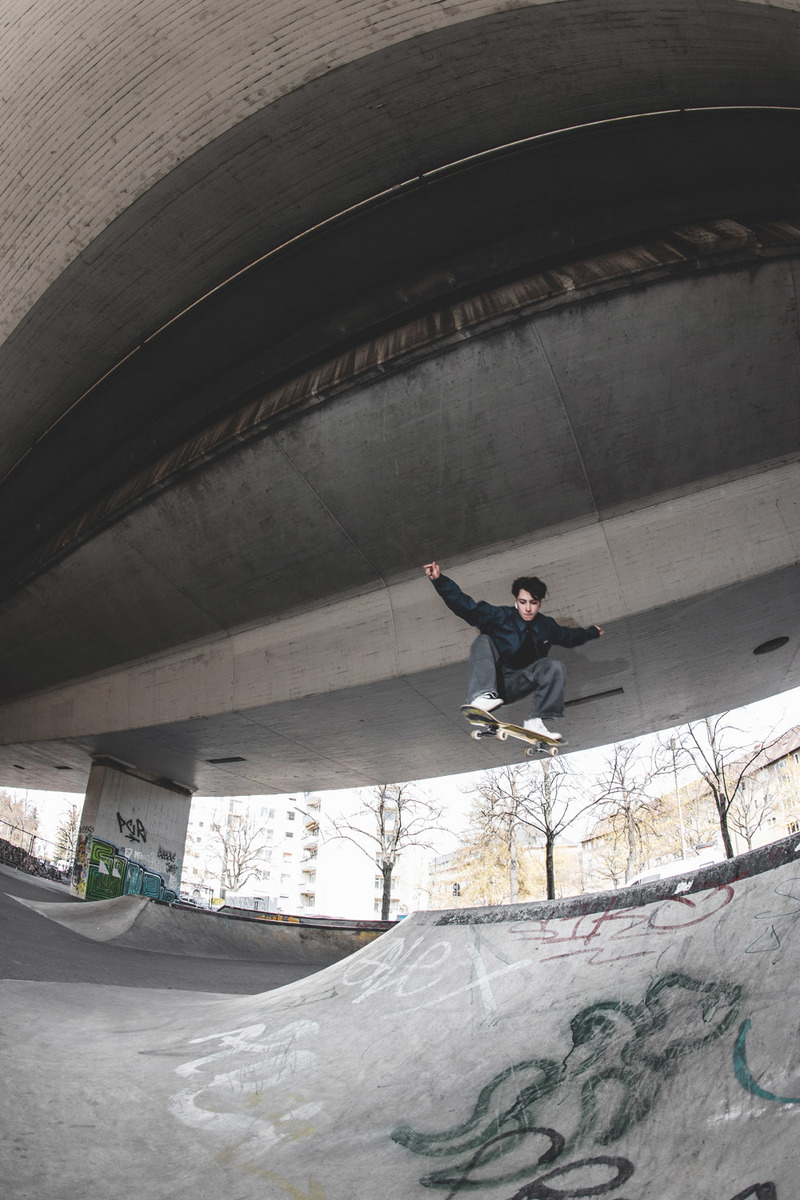 You started skateboarding when you were four years old. Do you think that gives you an advantage over other skaters who started later in life?
I guess I was just one of the lucky ones who grew up with a board under my feet. It just helped me get comfortable skating early on. Starting early on just let me go through a couple of years of pumping vert and doing early grabs.
What made you pick up a board at such a young age?
I was drawn to it when I saw people racing around Skatehalle; what better way is there to flow around Berlin? And so Santa Clause just happened to leave one under my tree. Thanks so much, Mum.

Images developed with Polaroid.
Who did you look up to growing up?
Who wouldn't want to fly like Grant Taylor or Jürgen and Stevie skating at Halle. I always dreamed of skating vert like them, but now I think I am more inspired by transition skaters like Jordan Thackeray and Alex Halford or, most of all, Raven Tershy.
Also, I believe parks inspire skaters. That is why I love sketchy DIY or small transition, but I can't skate a real bowl for shit.
What's your favorite spot in Berlin?
MBU (Maybachufer skatepark) for life, my local park with the best vibes. Or Heidelberger skatepark, the only reason people don't like it is cause they can't skate it. In Berlin, you must deal with what you have and be happy with it or build something better.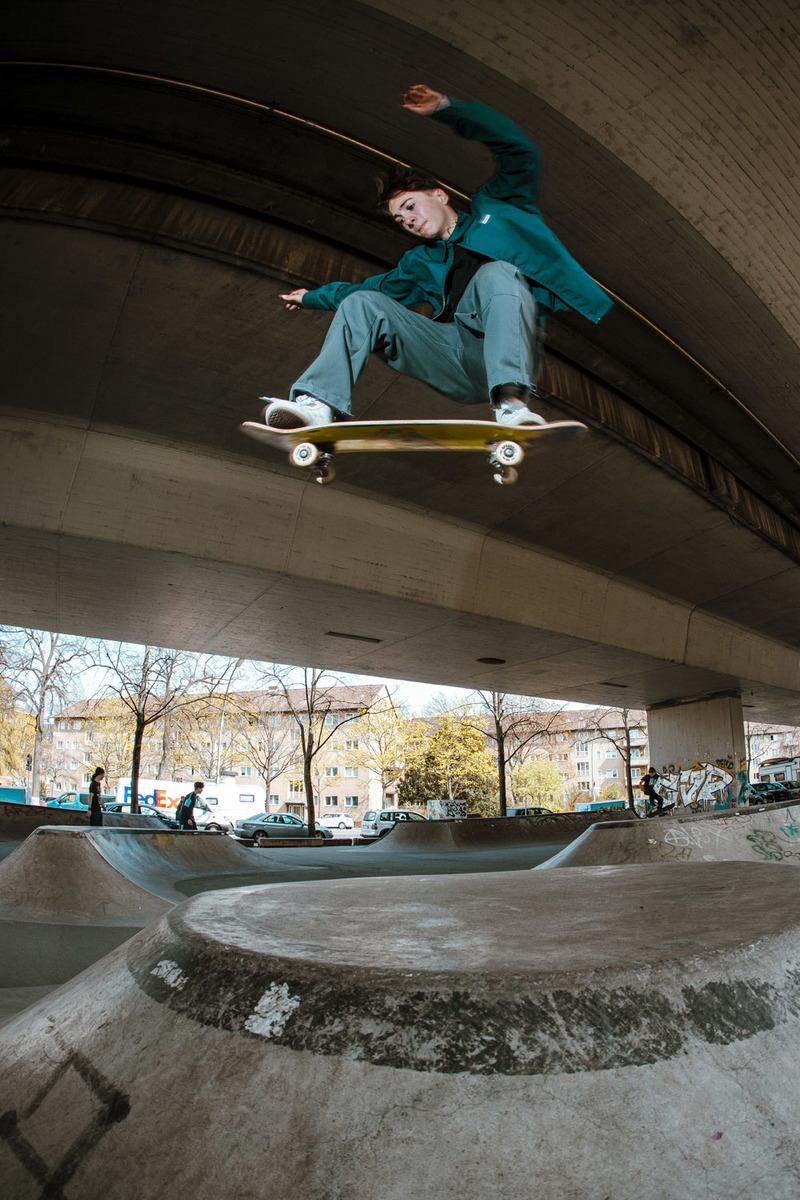 You stopped skating due to injuries. When was that, and what made you get back in the game again?

The last couple of years has sadly been packed with injuries. I broke my foot, finger, and elbow twice, which took ages, and now I have to wear protection. The latest one was when I broke my arm right before the Autumn holidays; I still have to get the metal taken out of my arm for that one. Nevertheless, for all the hospital visits I go through, all I can think is, "when can I be back skating?".
Getting hurt is only as bad as the break it makes you take. Though I am praying, I will not have to go through another, ever again!
Does your family support your passion?
After taking your son to the hospital more than once, you start hating skateboarding. But I love skating till death, so what can they do other than look the other way and hope I don't break another bone. But it seems as if they might be starting to come around slowly. So I'm okay with it as long I am happy skating every day, plus my sis is on my side for life.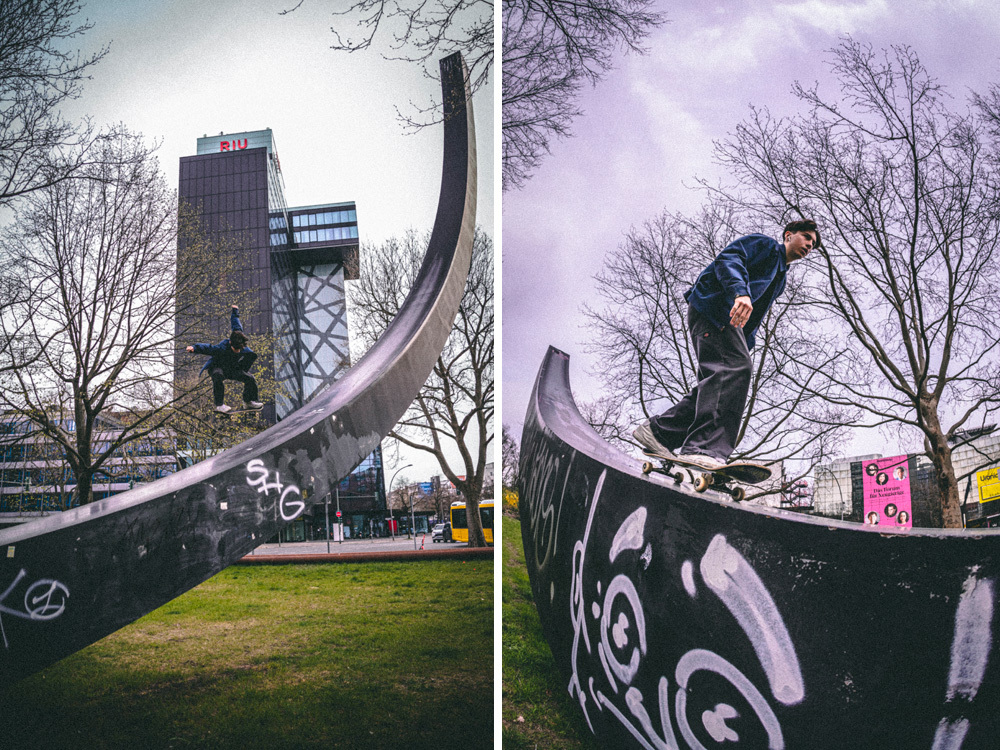 You are skating for Radio now; how did that relationship start?
Skating was getting pretty expensive, so I ended up looking for a sponsor. I actually ended up writing Radio and sending them a little sponsor me tape, and it worked out. I love their graphics, and even more than that, they are a true centerpiece of the Berlin skate community, and somehow they ended up liking my stuff. I couldn't be happier, really; I love the team and the support they give me. Radio Skateboards since Berlin 2003! I'm just honored to be able to be part of it. Danke an dich Arne!
Currently you're busy filming a part; when can we expect it to come out, and what's the biggest challenge about it?
I don't want to say too much, just that it's gonna be my first part and that I will work my hardest to make it a good one. Just keep a lookout for it on my Instagram. Going to try and make these Berlin spots work.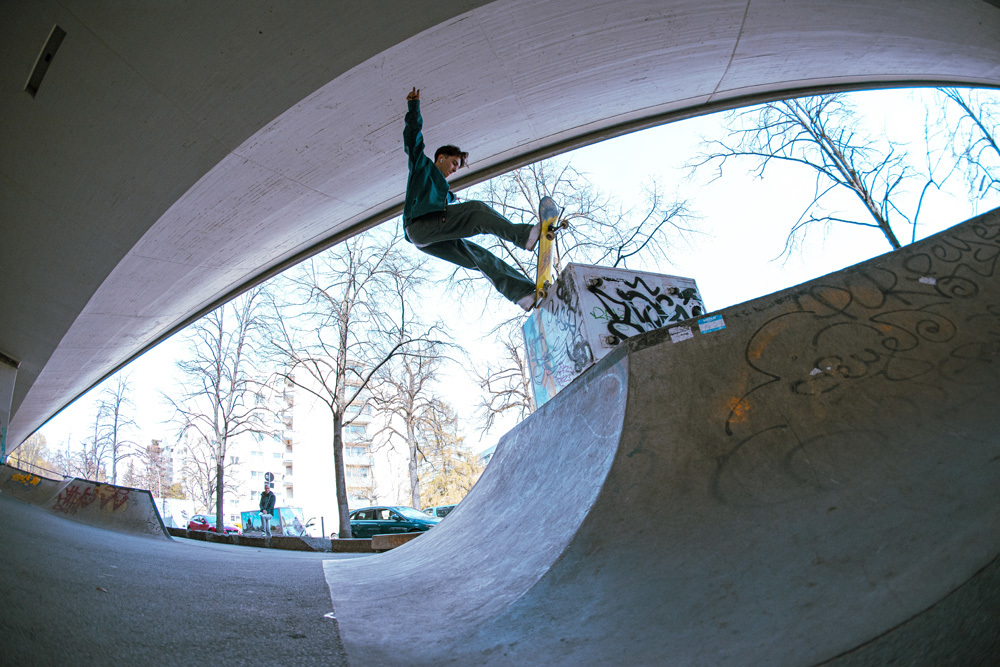 What trick are you currently working on?
Just saying my dream is to back-nose-blunt everything, everywhere. I guess I need to do some other tricks sometime, too, but also fuck it.
What's your biggest goal for 2022?
Just trying to have a good year and do the best with the time I have. Finish the projects I have started, and we will go from there. Skate every day, and something good will come of it. You got to live in Berlin and love it.
Thanks for the interview, Matthies!
Thanks for giving me the opportunity to work with you guys.
Follow Matthies on Instagram at @030matthies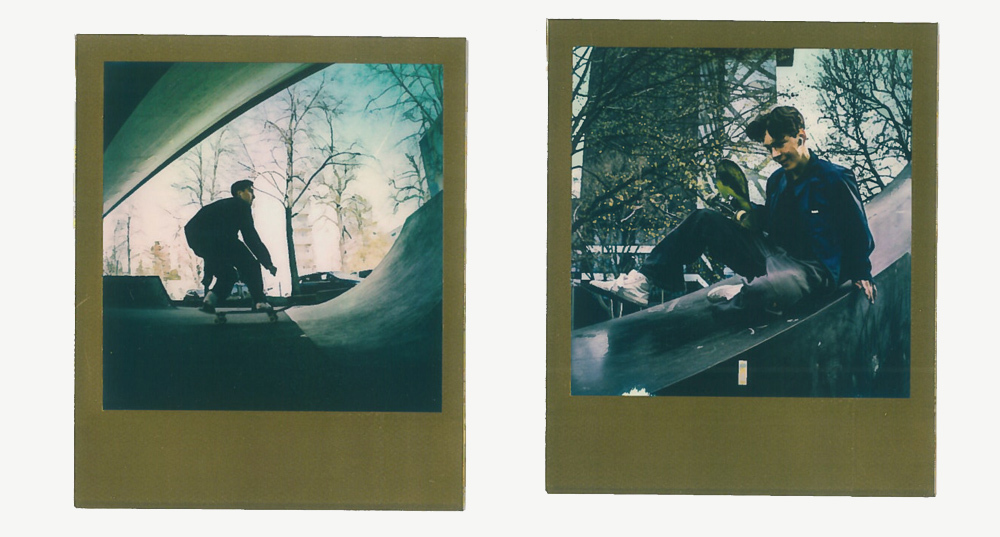 Photography: © DOSE Skateboarding
Speed on over to the DOSE store to get your hands on some shirts and hoodies.
FOLLOW DOSE ON INSTAGRAM @DOSESKATEBOARDING