TOP 10 Skateparks in Berlin (Part 1)
The Berlin skate scene and its endless spots
First of all, for those of you who are not familiar with the Berlin skate scene and its endless spots, I'll give you a quick rundown. So this city has a skatepark every 10 - 20 minute walk on a rough estimate. And considering the size of Berlin, that is a crazy amount of skateparks for one city to have. Again, just an estimation, but I would say there are around 30 skateparks in the center of Berlin if not more, especially if you start including the DIY spots as more and more just keep popping up out of nowhere! Not to mention the street spots… Perhaps I'll save that one for a separate article altogether! So with a big itch to go skate after writing this review, I present to you the "Top 10 Skateparks In Berlin."
PARK 1: HASENHEIDE
(My personal favorite right here!)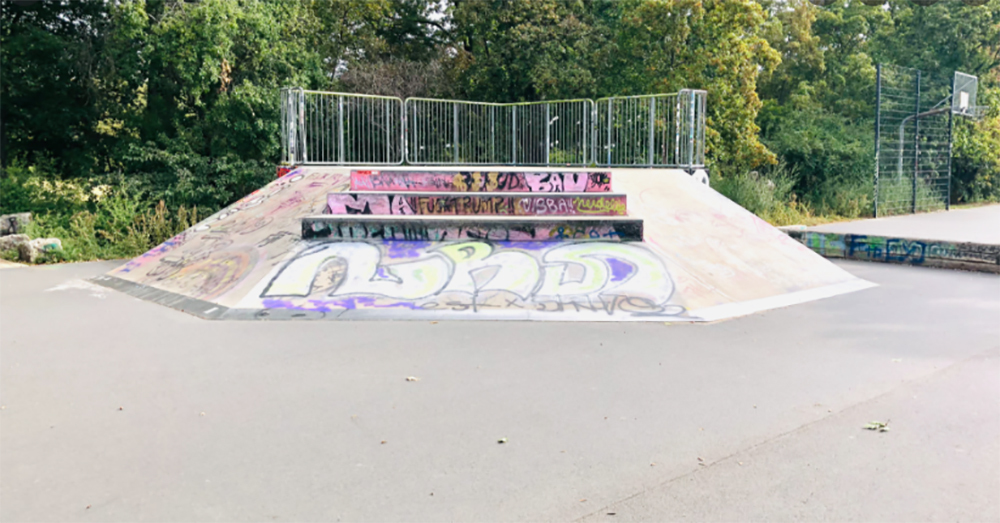 Hasenheide is easily favored by me because I find manuals so fun, and pretty much the entire centerpiece is a manny pad stuffed with a constant bunch of new routes and creative lines to uncover. It has a generous amount of space all around, leading up to the other obstacles which is a really rare thing for Berlin parks.
Joey Brezinski and Daewon Song would have a field day of this park. In fact… I would love to see a video made here out of a single full-day session with; Joey Brezinski, Daewon Song, Matt Chaffin, Marshall Heath, Mark Suciu and Wade Desarmo. That park would be TECHNICALLY INHIALATED!
Also whenever you need a beverage, just like magic, there's a guy that rolls through on his bicycle selling ice cold drinks!
PARK 2: POSTSTADION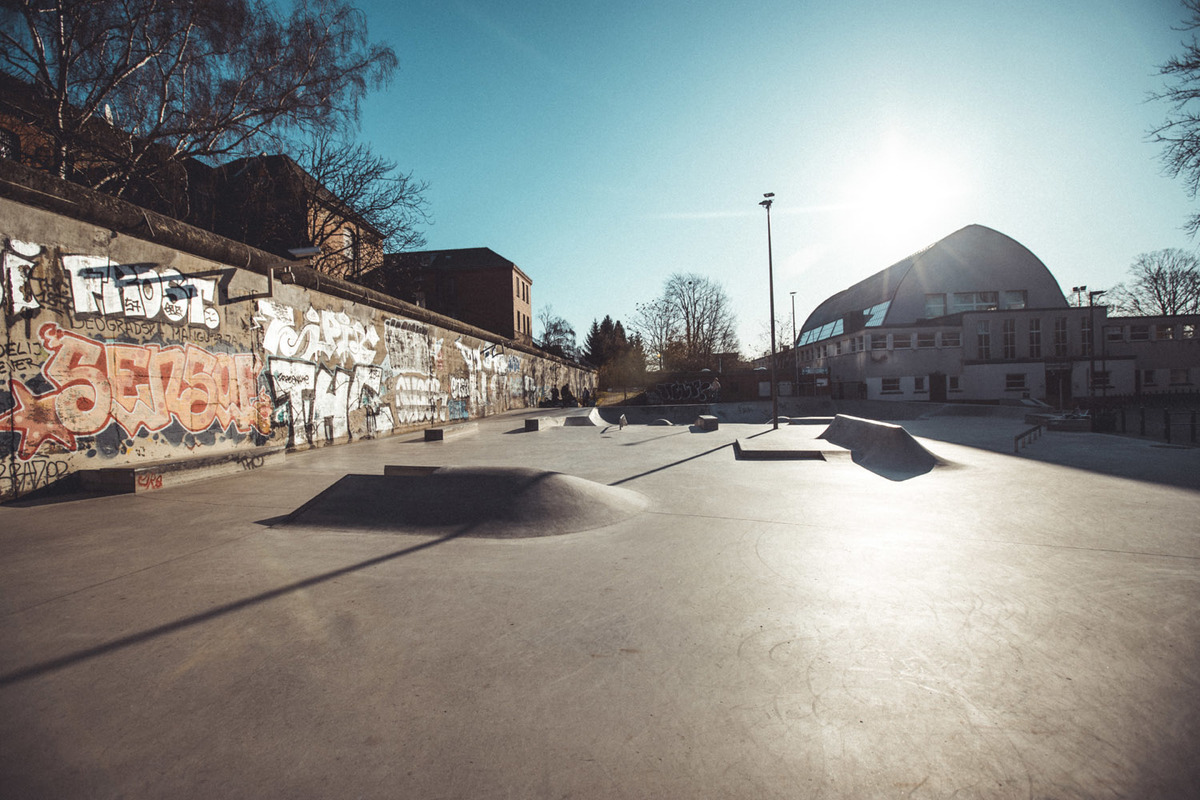 Yet again, we are privileged with lots of space, so in theory, there is not much congestion even with a reasonable amount of park users. However, there is only one major problem at this park in particular. There are just too many people... especially the damn scooter kids, so many in fact that you have to focus on where you're going more than anything else! For real, if you manage to land a flat ground ollie during a session it's a job well done and a pat on the back! I definitely advise anyone thinking of going there to go before schools out. Weekends are basically a write-off.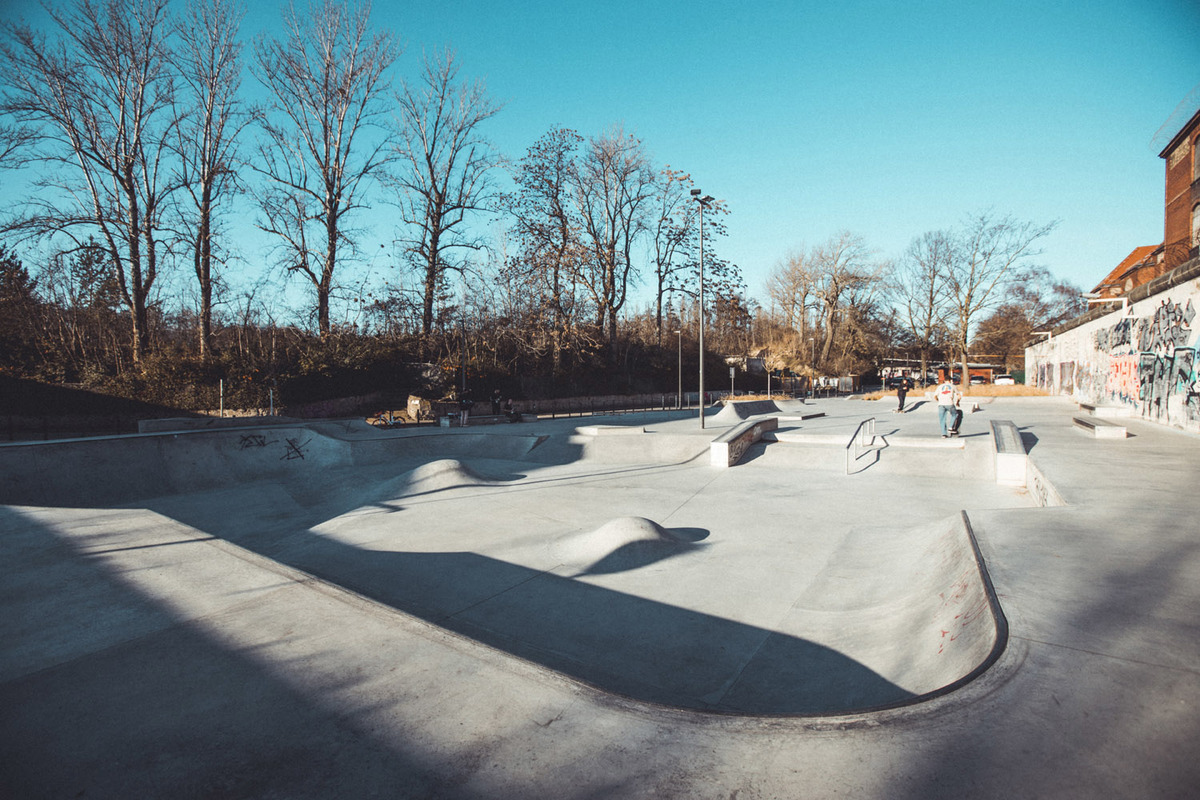 Another thing that makes this skatepark interesting is its unique location, it sits right at the feet of a gigantic barbed-wired wall that runs along the whole length of the park and further. This skatepark is neighboring a correctional facility, and every time I go there, I imagine what it would be like as a skater to be incarcerated there. You would be forced to stare at a perfect skatepark that you can not skate or even visit. That would be real torture! Thankfully it's no longer in working order and has been closed down since before the skatepark was built. So there is no need to worry about the escapees jumping the fence and stealing your whip for a quick getaway!

PARK 3: PAPPELPLATZ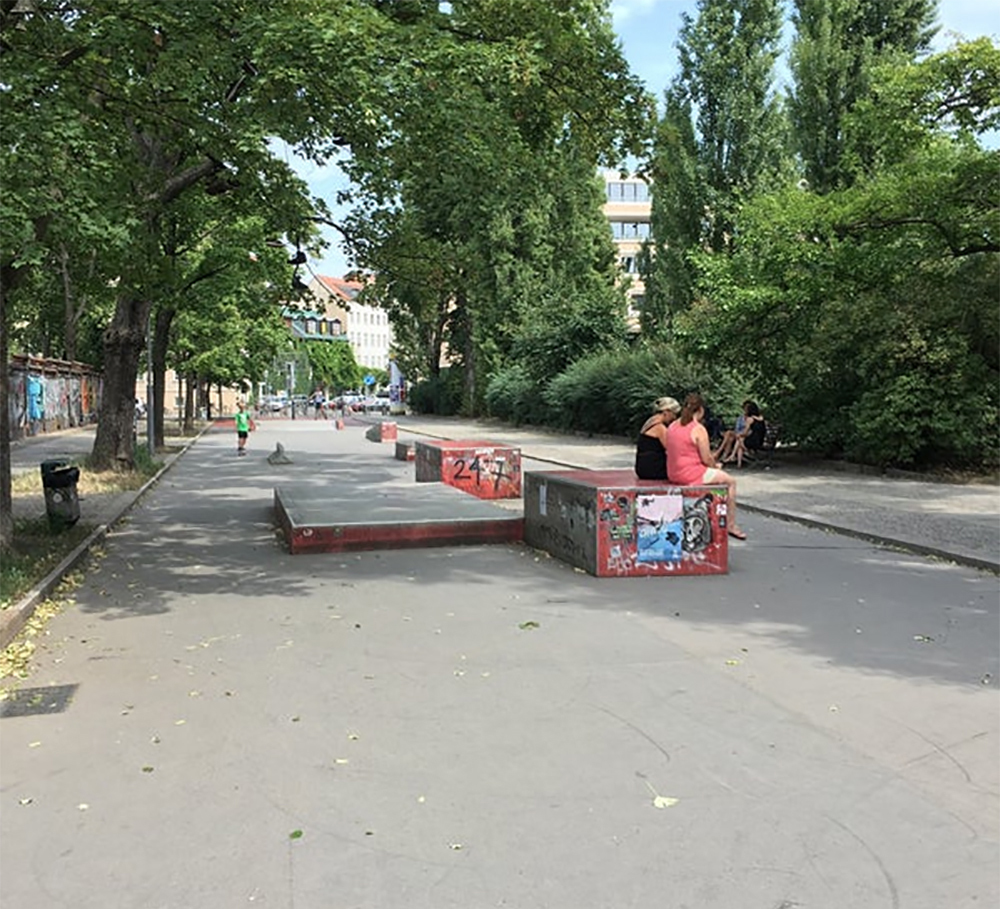 Pappelplatz is a nice, rather small skatepark, but it is right there in the middle of the street, basically, the park is now where the main road connection once was as there was a disruption to motor traffic during the fall of the Berlin Wall. It then became a marketplace for the local community until the Urban Monument Programme actually provided funds towards building the facility.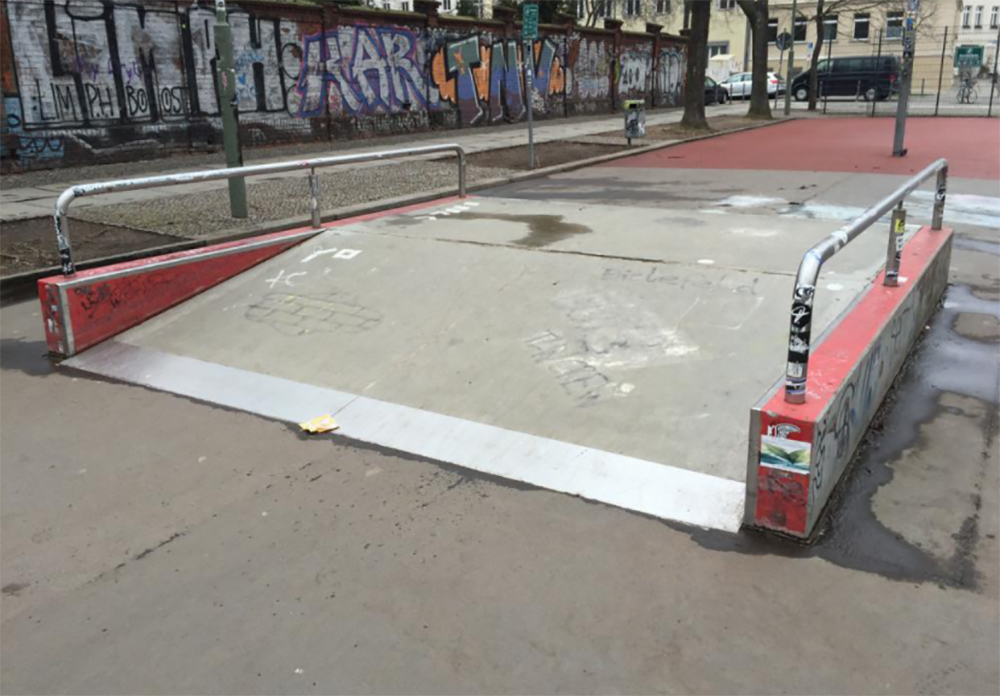 The floor is perfectly smooth and the obstacles are easily approachable, so no matter what your skill level may be, this skatepark is good for learning new tricks.
Pappelplatz is another one of my favorites as it was the first skatepark I had ever been to in Germany. And we kind of ended up there with no intention of finding somewhere to skate because it was midnight but you know the deal when you arrive in Berlin… Späte Biers!

PARK 4: TEMPELHOFER FELD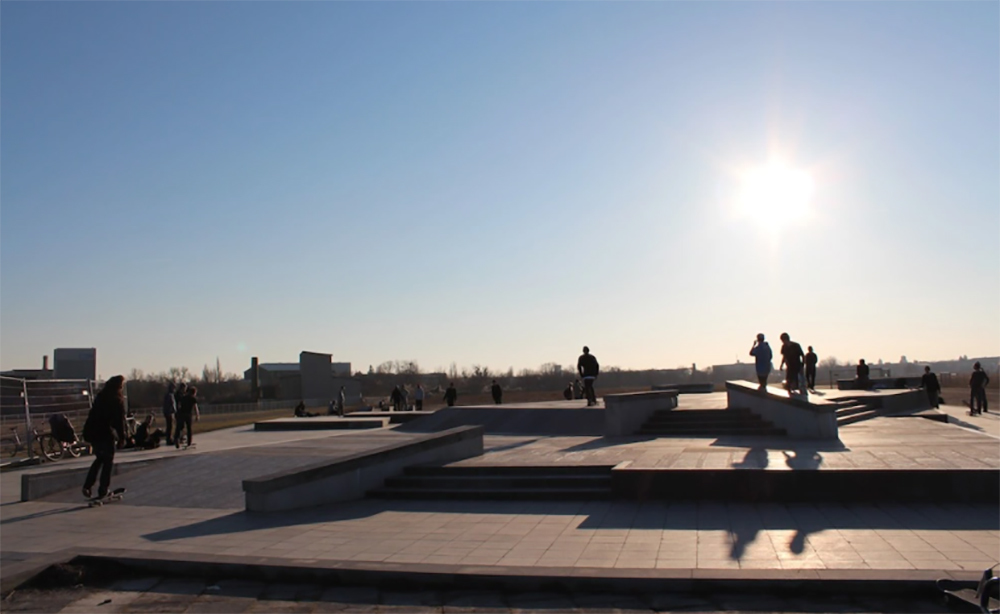 Tempelhofer Skatepark (Skatepark Vogelfreiheit) is also one that sits in a unique location as it's plonked right in the middle of an airport runway. Again, this facility is not used as an airport anymore and has been closed down for years. It is mainly used as an event and filming location now, but on any normal given day, it's open for public access where you can see people enjoying all kinds of sports, events, bbq's and sometimes just a book and a hammock!
Cool vibes. Nice obstacles. However for a skatepark, as far as the ledges go, it does need a bit of a touch-up on the repair side of things, it's got a street spot likeness to it. Some ledges are difficult to grind because of the frequent wear and tear. It has definitely suffered over the years with some scars to show.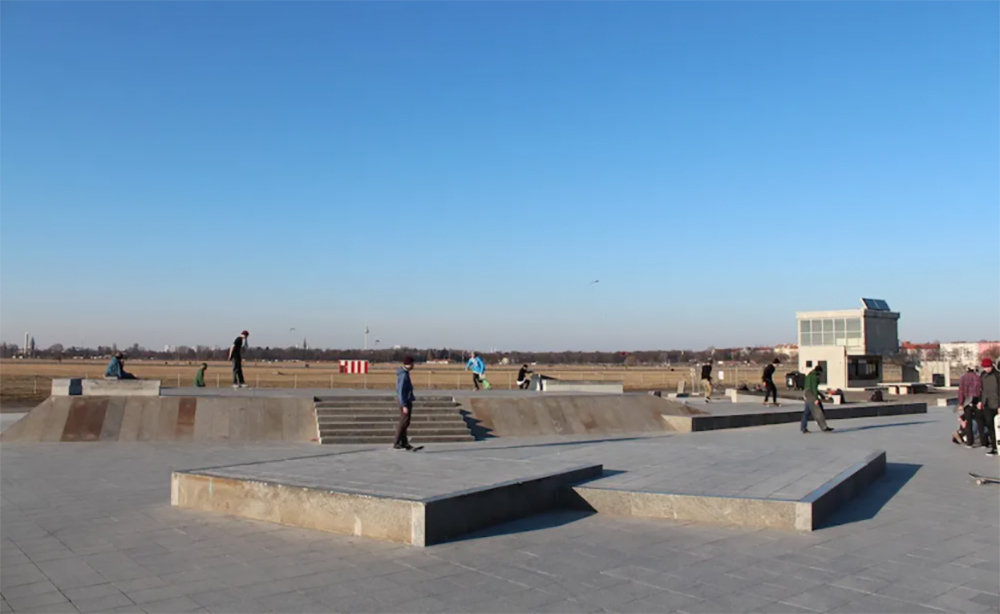 Also because of its special location, it is scorching in the summer because there is no shade and nowhere to retreat to, just one small building that's always locked. There are also no supermarkets or shops even remotely close to the skatepark, so I advise hitting up the store for water and snacks way before you arrive at Tempelhofer Feld.

PARK 5: RING PARK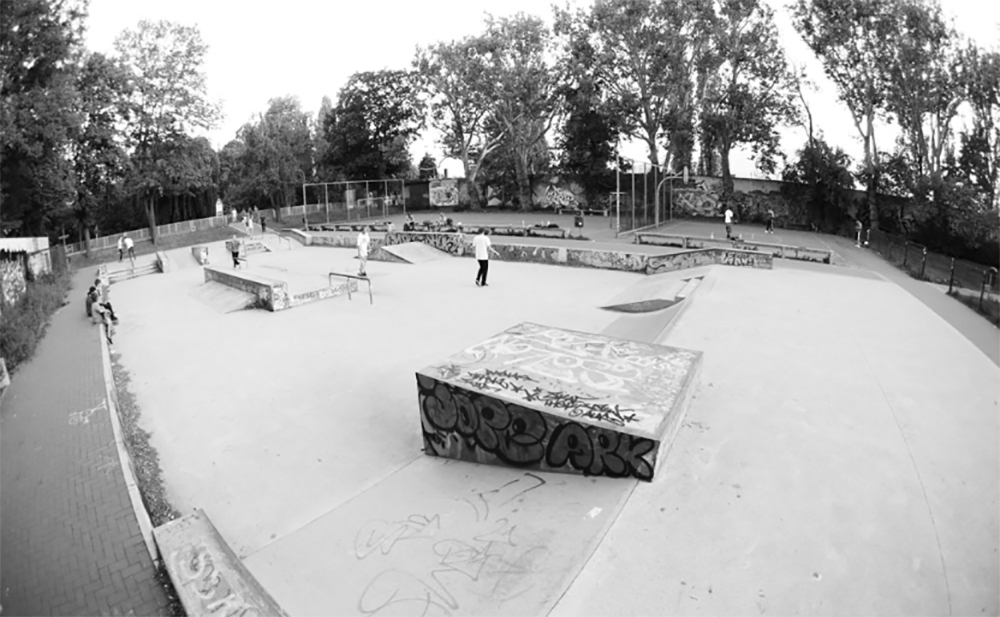 Ring Park, which is a significant distance for most people living in the city, is based in the Steglitz area and is a risky one to visit considering how far out it is. That's because there's an unstoppable army of scooter kids/parents that march down there most early evenings and it seems their only aim is to just run in front of you and get in your way while you skate.
I'm sure that's not their intention. I mean most of the time, the parents look just as lost as their kids if not more, but sometimes it feels like they're walking around the skatepark with their eyes in the back of their heads.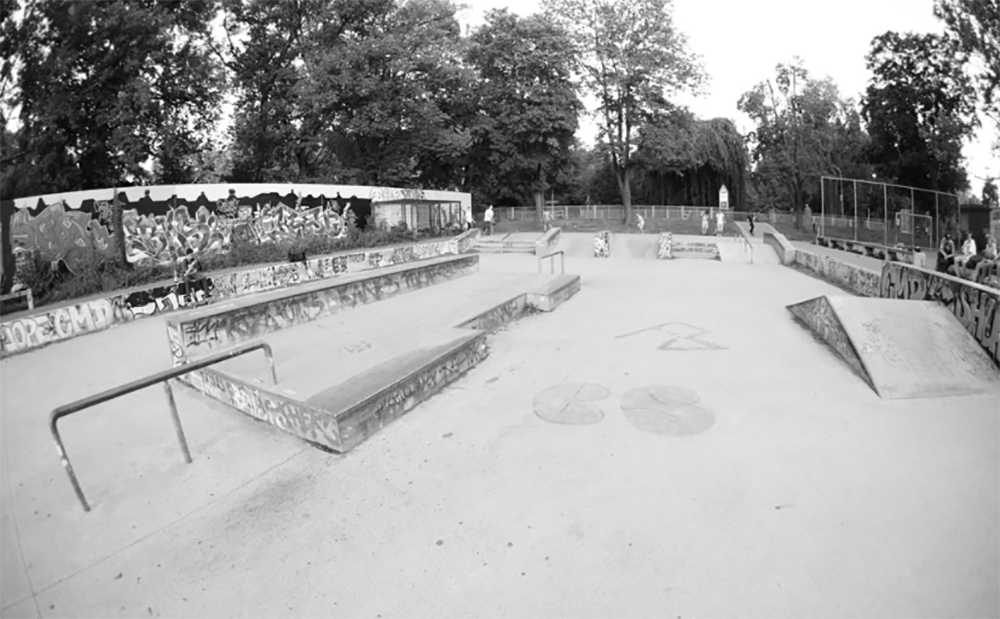 So one thing that we've learned as we come to the end of this article, is that if you want to skate in a park, you're better off going to them before school is out!

BONUS PARK: BERNAU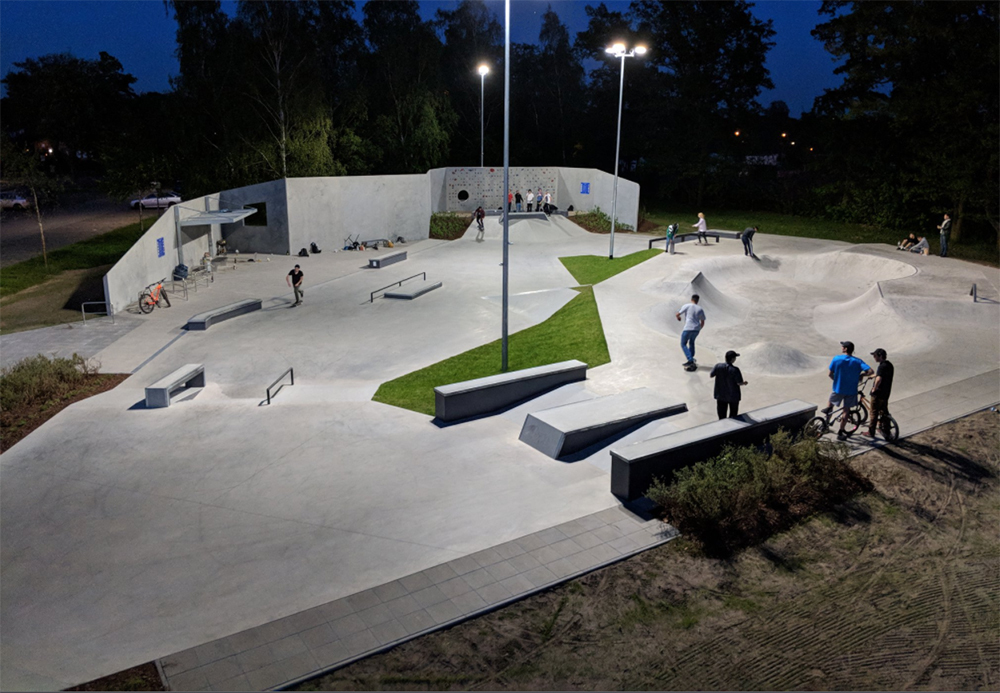 The reason that I made this a bonus is that it's located just outside of Berlin so it doesn't technically count, however, this skatepark can not go unmentioned!