Chaos Erupts at Hollywood Skate Jam 2
Total mayhem
Saturday night in the heart of Hollywood, all hell broke loose at the FA World Entertainment's Hollywood Skate Jam 2. Approximately 1,500 skateboarders had gathered to celebrate the art of skateboarding, but the evening didn't go smoothly.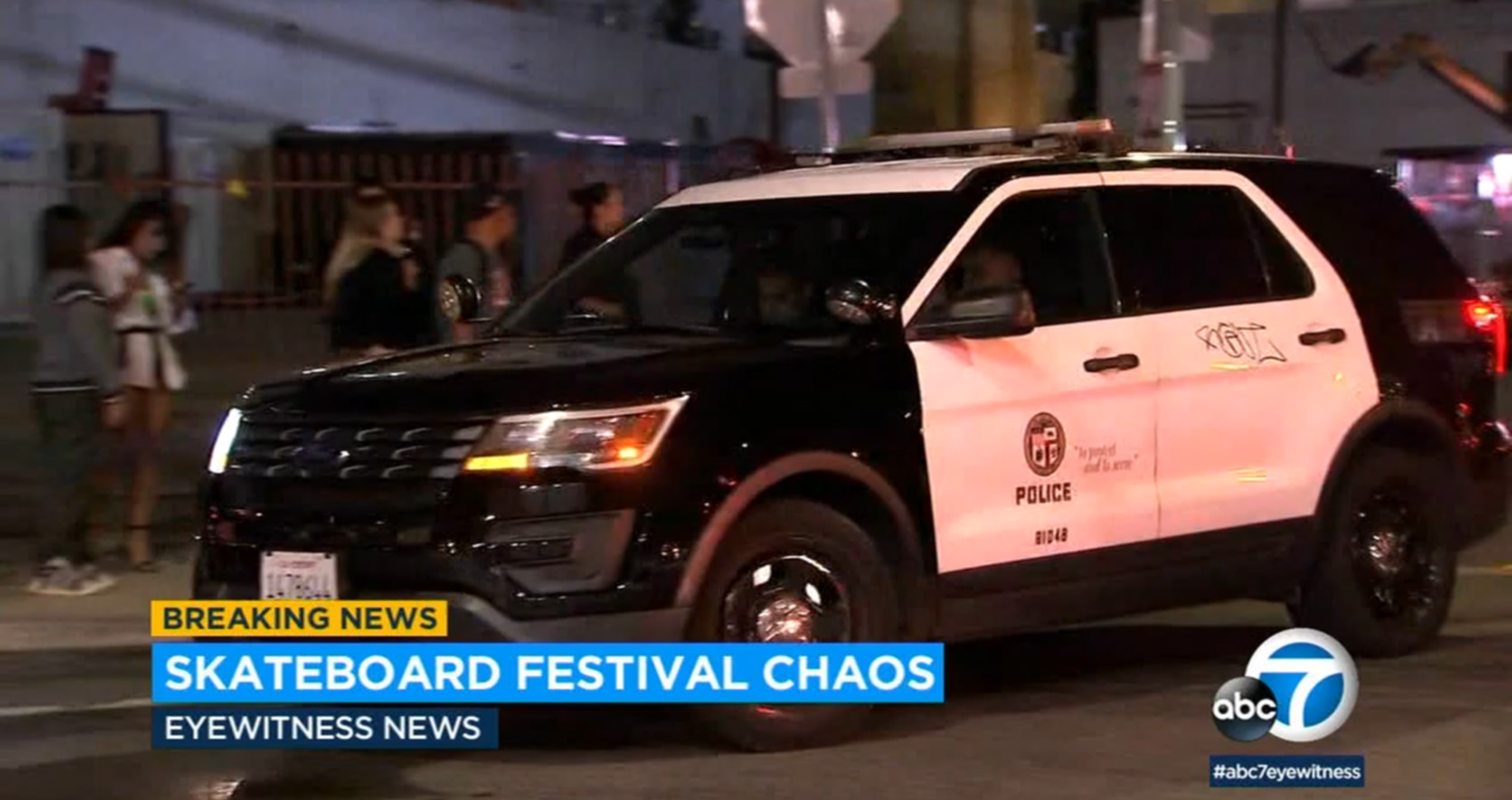 They set off fireworks that made a total mess, the neighbors called the cops on the skaters. What was supposed to be a fun chill night turned into a total mess, it was just fireworks.
Made by FA World Entertainment, led by Jason Dill and Anthony Van Engelen, the event was made to make skaters shine through but there are people who love to ruin events. The night turned sour very quickly, the L.A P.D came in and well, it all turned out to be a bummer.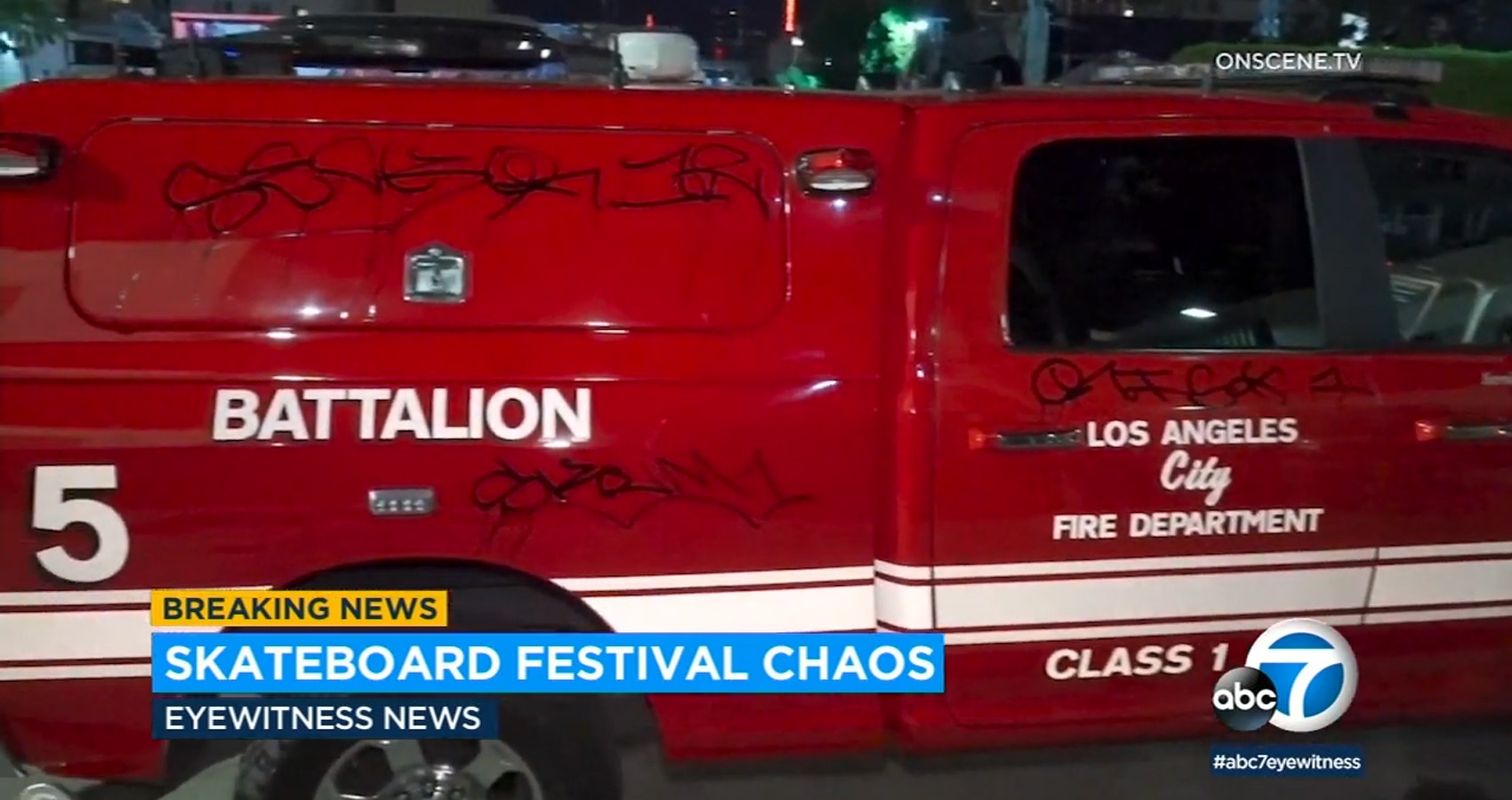 The cops dispersed the crowd and calmed things down a notch. Luckly there wasn't any harm reported but you never quite know really with these things. It'll be remembered as a debacle, to say the least, but at least we got cool photos to watch on a boring Monday.