An Interview With WAVYBABY
"My life has been super stressful for the last three years and all my friends can't understand how I manage it either"
Erik Brühl (otherwise known as Wavybaby) is no stranger to us here at DOSE, only last year joining our team. Wavybaby is one of the sickest young creators around; with so much potential on & off the board.
So, we decided to catch up with him and talk about what makes Erik his unique self and of course, his new single 'Polaroids' that dropped last Friday- here's what he had to say…
Your brand-new single Polaroids dropped last Friday, talk us through the inspiration behind the song and the creative process in creating it?
Polaroids is definitely one of my favorite songs I've made so far. I would explain it as a fairytale about a broken man. I wanted to create something where the listeners can start playing a movie in their head, so I made it a little dreamy and magical with lines such as "I ask the elves" or "some creature was screwing bolts into my bones".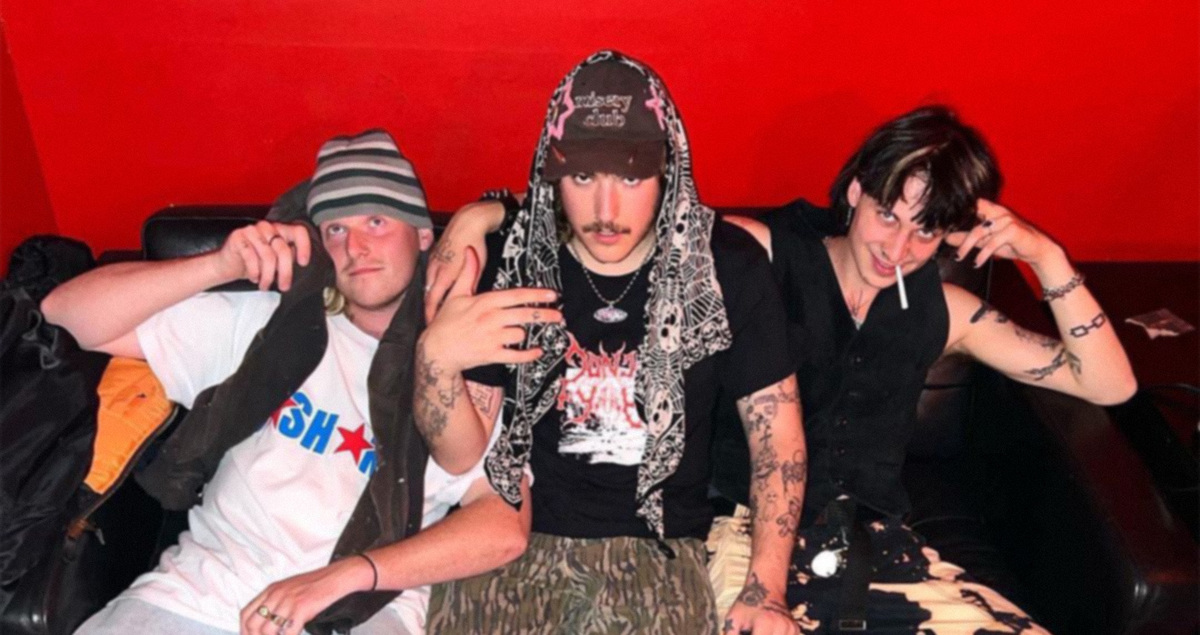 Other than that, I sing about the issues and problems each of us has, and some thoughts that were going through my head that day. I wrote those lyrics and found myself in our living room a few days later, smoking and recording. It was super chill and I tried a lot of shit out until I finished it. After a week, me and my buddy Nicolas Sales mixed it and sent it straight to our homie Jojoyano who mastered it. Shoutout to those lovely people. I'm very happy that song is finally out.
How did skating start for you?
When I was 14, I used to hang out with skaters cause there weren't that many people who rode BMX. So, one day, one of my buddies told me to bring my board the next time I went. I did, that was the last time I saw my BMX.
Do you feel the skate culture ties into music?
The skate culture is definitely connected with music. My friends and I listened to American rap back then cause of all the skate clips we saw of our idols like the whole DGK team.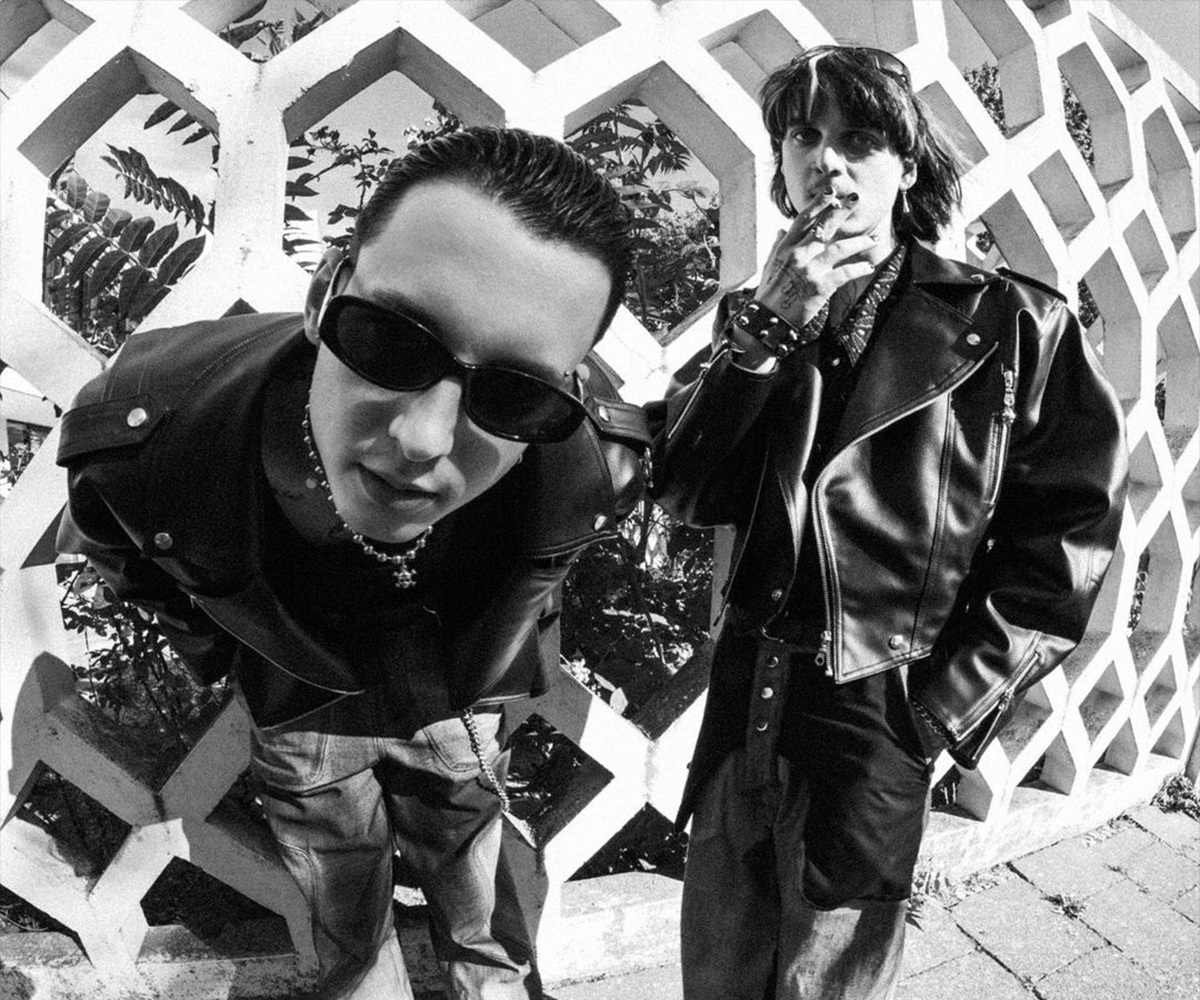 I think most of the time I was listening to rappers like ASAP or Flatbush Zombies. A couple of years later I was into rock again. My parents were big rock fans too, so that's where my roots came from. I listened to bands like Motörhead, Violent Soho, Fidlar, and Ärzte.
You're obviously an extremely creative individual, not only being a skater & musician but a tattoo artist too, what is the best part about having so many different creative outlets?
It's kinda cool to have so many hobbies cause every time I get stuck at one point, or I'm not really satisfied with what I've been doing, I just do something else.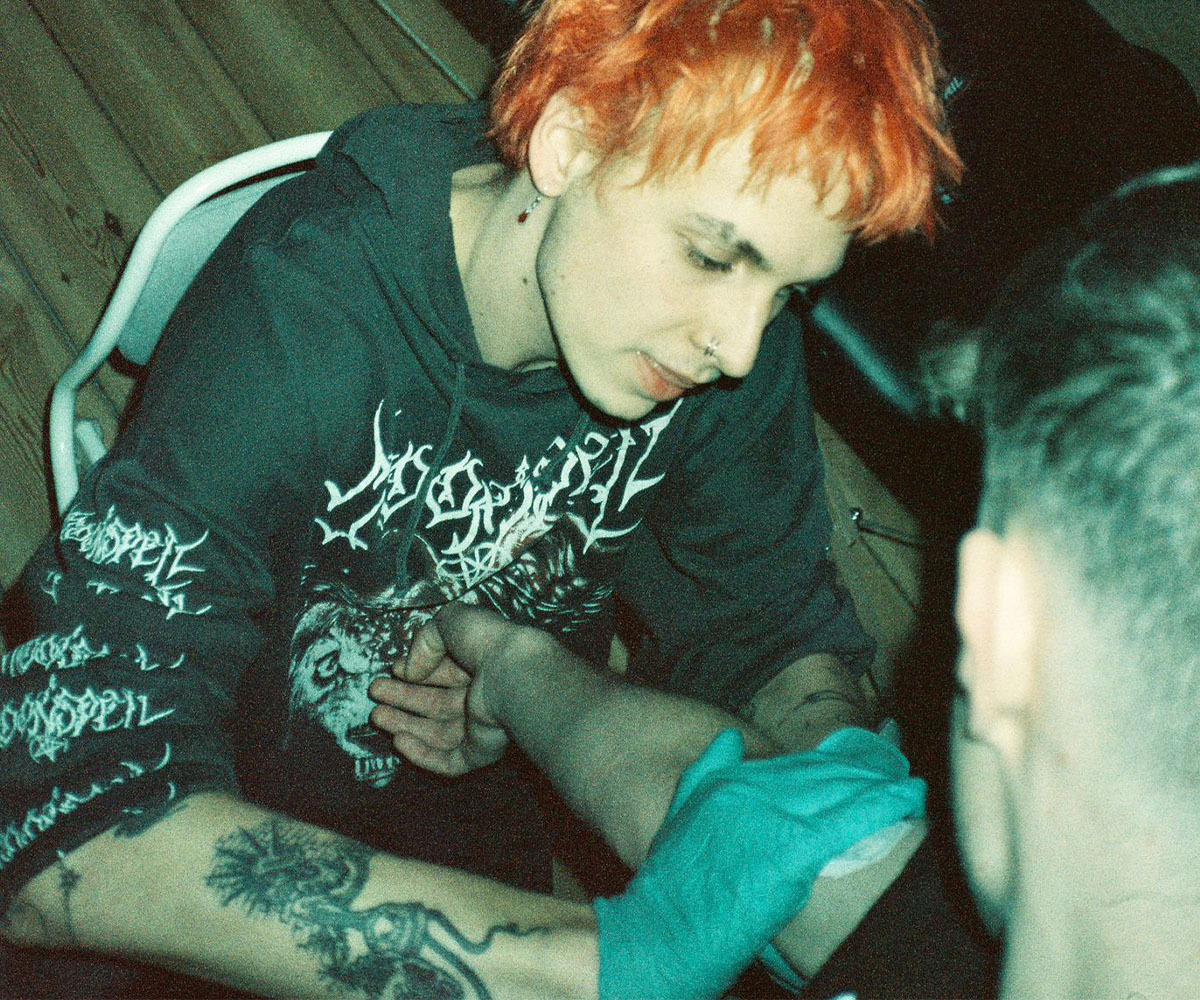 It's good to switch between these things, and it kinda helps me get inspiration for my other hobbies. It also takes more time to get better at something when you're doing multiple hobbies at the same time. For me, it's always a process. I'm not even close to where I want to be someday.
Last year was a pretty busy year for you dropping your debut album "vol.1" on top of everything else- how do you find the time to balance everything out?
Yes, it's a curse and a blessing at the same time. To be honest, I can't tell you how I manage it. I also work a 35-hour week on top of all of my creative stuff, I have to get up at 5am every weekday, and I also wanna see my friends and just hang out.
My life has been super stressful for the last three years and all my friends can't understand how I manage it either. I don't know, but for now, it's working and hopefully, soon I can focus on more creative things. But to answer the question, good friends who always keep your head up, meditation, sports and a goal are making things much easier.
It's really great to see you maintaining the skater rebellious attitude that the culture was built upon. Do you think it's important to stay authentic to that?
I just keep the things that I've grown with.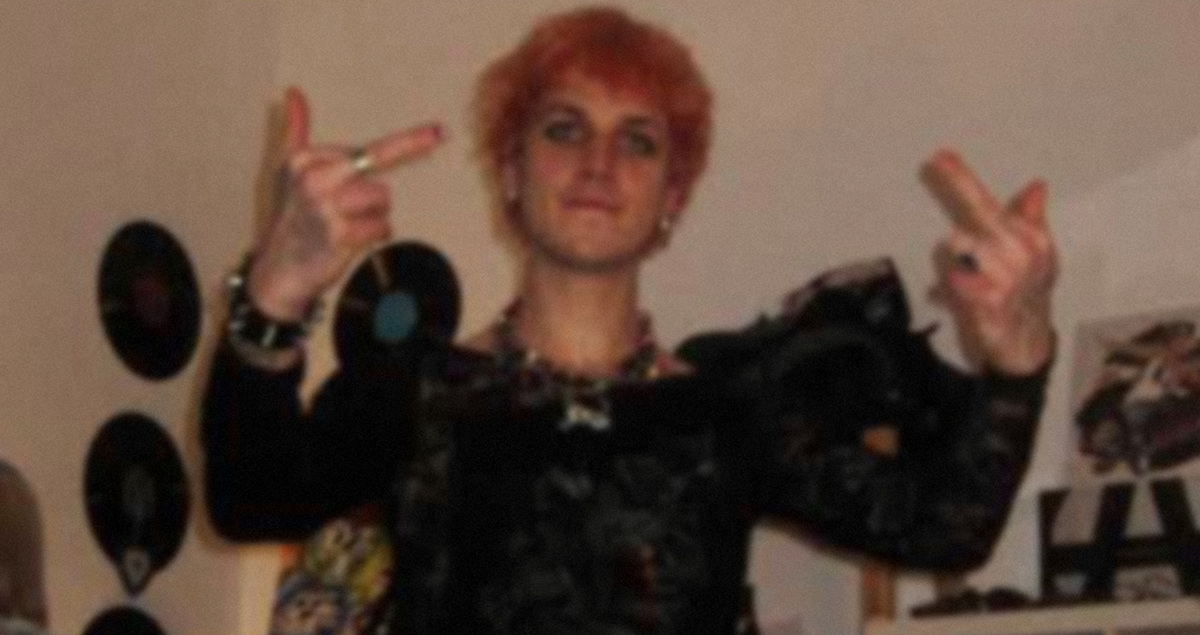 I don't think it's important to stay authentic, as long as you're being yourself, feelin' yourself, and doing the shit you love, everything's fine. The skate culture is so colorful and full of a lot of different ppl. We're a big tolerant family and stepping out of line is definitely a part of that.
What's the craziest story you can share that involves you & a skateboard?
Uff, there are a lot of stories… but the funniest ones are probably the ones where me and my friends went to shitty house parties in the middle of nowhere. We didn't really think about how we were going to get home. So, it often happened that we had to skate for hours on streets in the woods.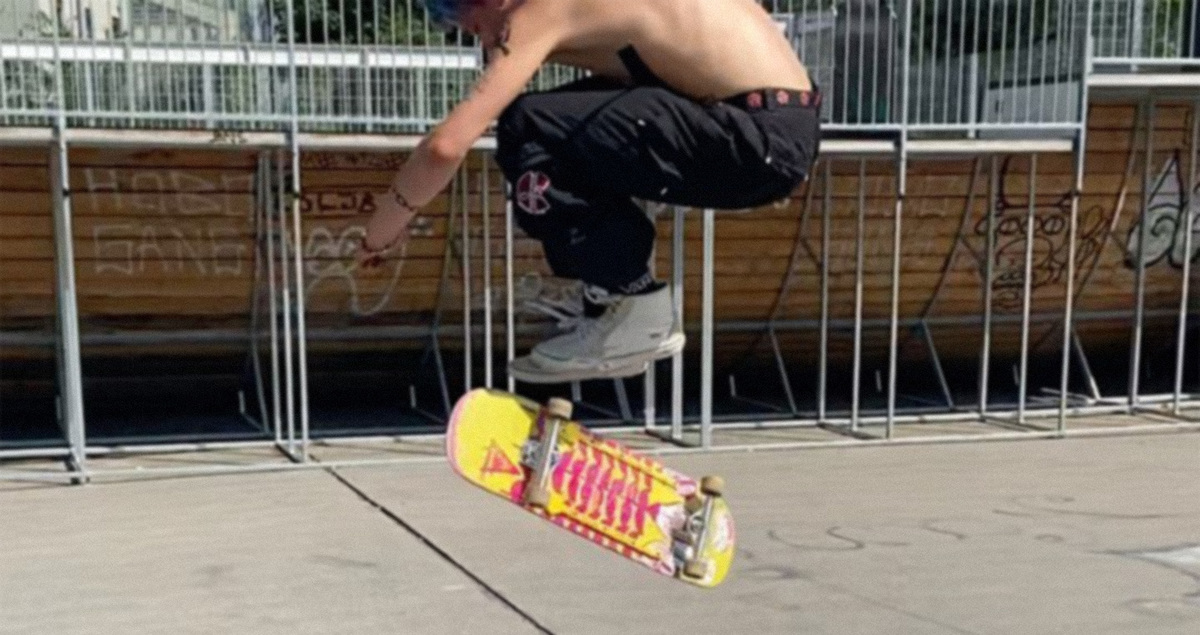 One time it was about 3am, with five people, we had four skateboards and one flashlight, and we were super drunk. It took us around two or three hours to skate 7km to the nearest train station. It was pretty dark, no other light, wild boar sounds could be heard next to us in the forest and the ground was so rough and had lots of holes. Shit like that happened a lot.
What would you identify your tattooing style to be & what made you choose the style in question?
Usually, I did ignorant style (linework) because of my best friend and Sensei Emil (aka 'couchtattoos'). That was the style I first learned. I drew funny random stuff, so it was a pretty good fit.
After a while, I tried spiky organic shapes (the new tribal craze) and that was the first time I was really happy with the results of my drawings. So, I kept this tribal style and kinda improved it. For now, I wanna get away from this simple linework.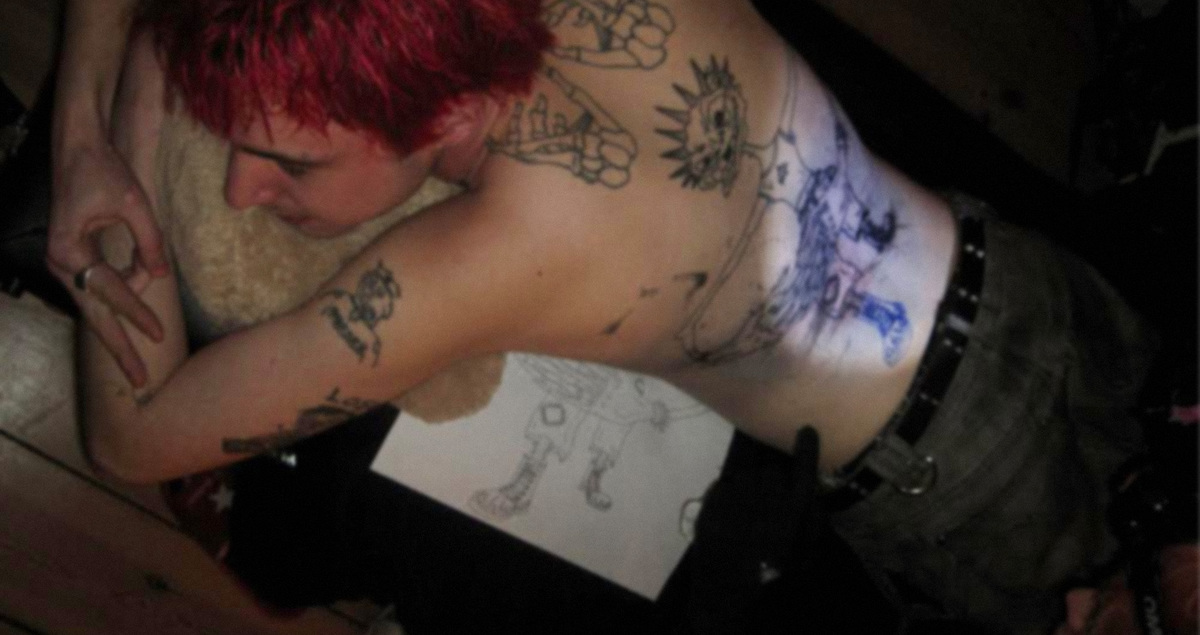 I wanna tattoo the way I draw, kinda like sketching. I just started trying this style, so we'll see how it gonna turn out.
Follow Wavybaby on Spotify and Instagram @wavybabyanarchy.
Or give our latest YT video featuring Erik a watch: