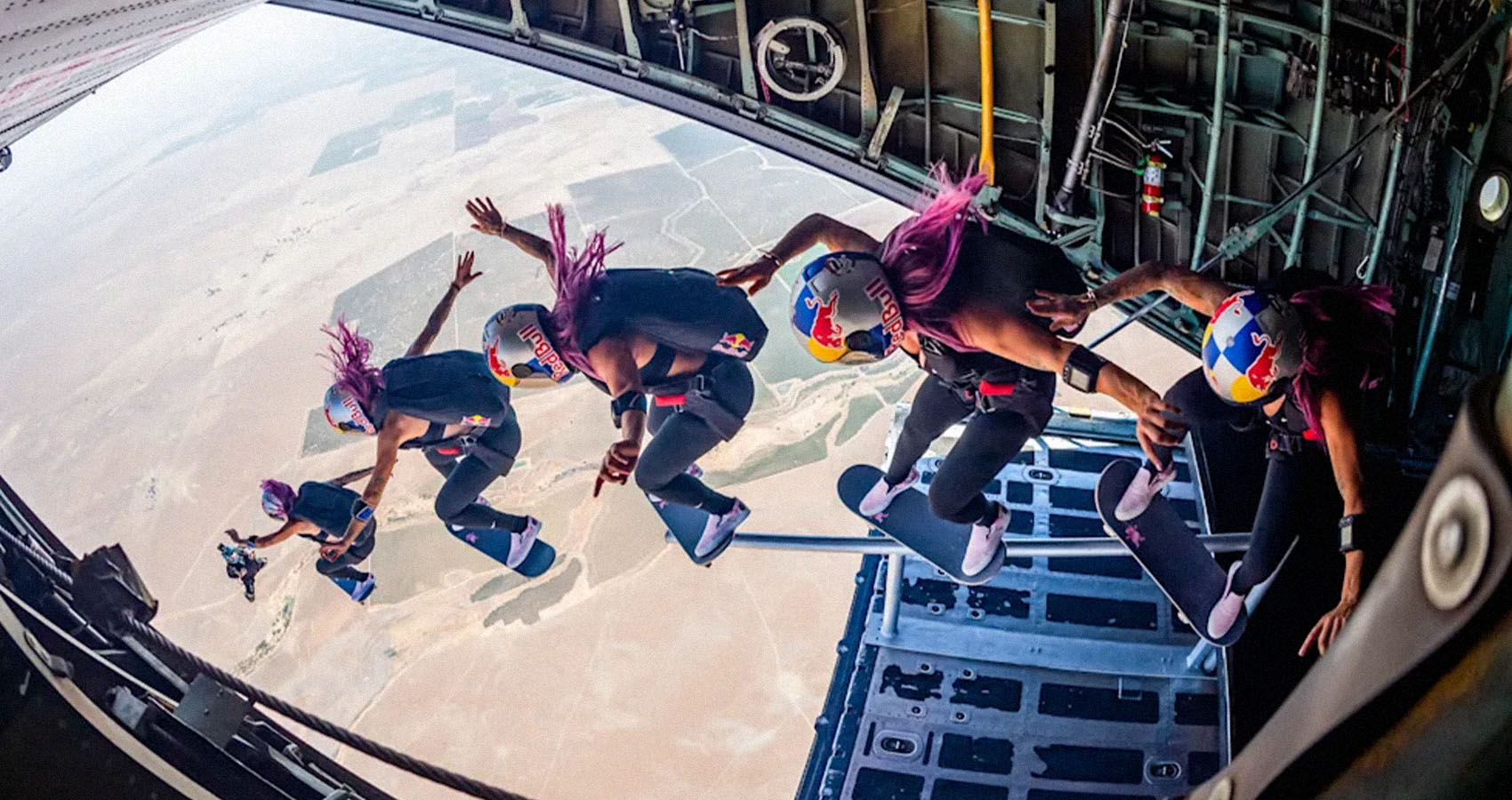 Leticia Bufoni Feebles Out Of Plane In Epic Stunt
Highest skate trick ever?
Just when skating couldn't get more extreme, Leticia Bufoni took it to a new level, a literal higher level, by jumping from a C-130 plane.
Leticia Bufoni had her usual day, attempting to grind a rail... While skydiving... At 9,000ft above the ground. She combined her love for extreme thrills when she broke records while skydiving to grind a rail. In this straight out of an action movie moment, her ultimate trick shot was captured by an aerial cameraman who shot "Mission: Impossible - Fallout'' Craig O'Brien and jumping out of one of the planes used in the "fast and furious" franchise; talk about a true stunt woman!
Trained by none other than Jeffrey 'Jeffro' Provenzano, a trailblazer of extreme skydiving and a member of the Red Bull Air Force, her jump took place on August 30th, 2022.
How did she even do this complex trick at Red Bull's Argentinian base? Let's break it down. The 6x X game gold medalist trained for months on end, with the help of Provenzano, to nail her skydiving technique. The feeble grind, similar to a 50-50 and boardslide, was morphed to be done in the plane before she hit the air.
With the help of a longtime friend and skateboard legend Joe Ciaglia, who built the skatepark inside the plane for her, marking history on its own by building the first-ever skatepark within an aircraft, she attempted the feeble grind on ramp moments before her skydiving.
Part of her Sky Grind project was captured in a video by the team of the Abdala brothers. The São Paulo-based videographers filmed every aspect of the monumental skate moment, marking a historic day for the three São Paulo natives.
"That was one of the greatest days of my life!" Bufoni said, marking another historic moment for this legendary skater.