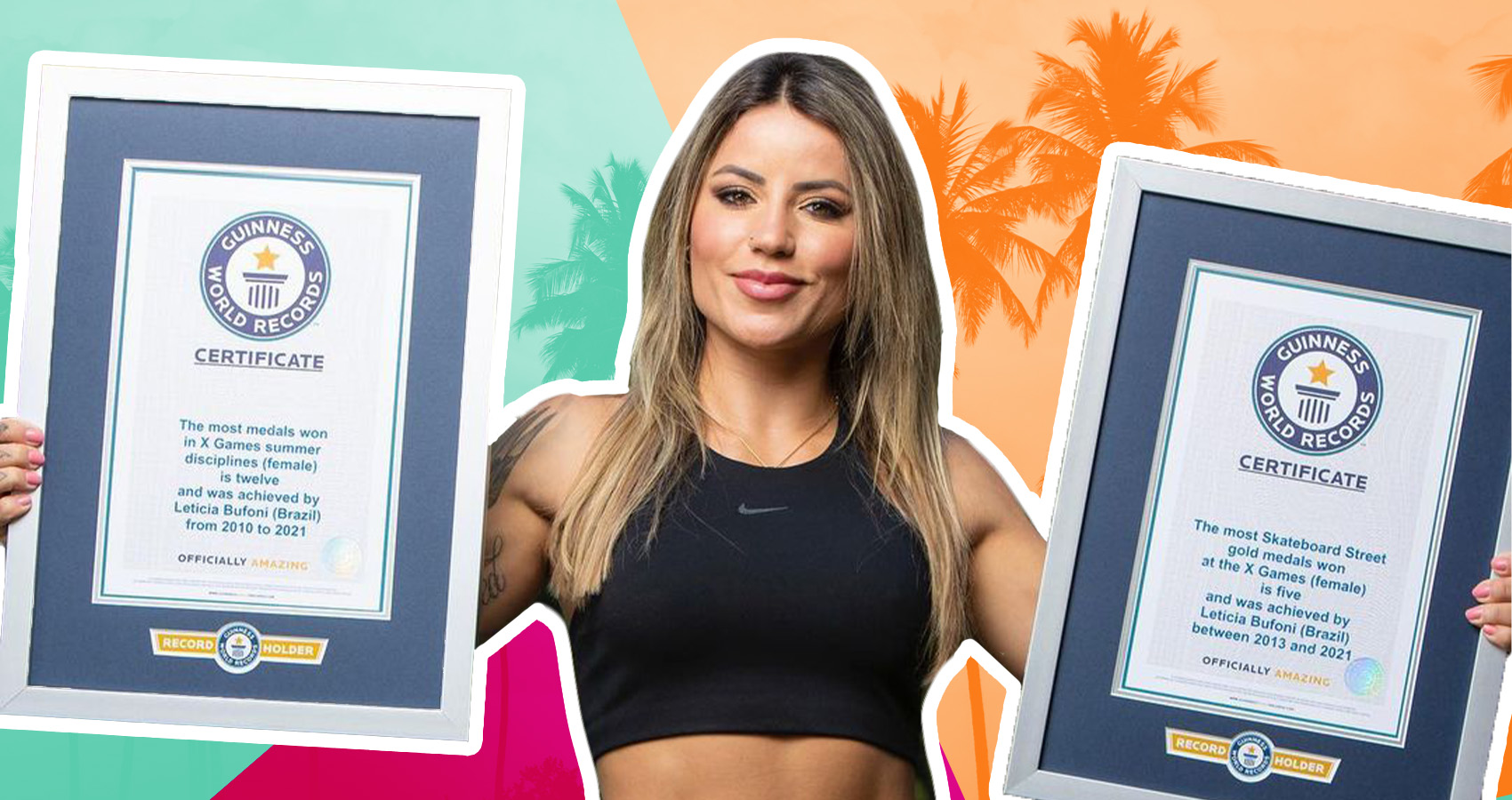 Leticia Bufoni Scores Two Guinness World Records at Summer XGames
She Understood The Assignment
GoPro skateboarder and Wonder Woman Leticia Bufoni won two Guinness World Records last week.
Leticia accepted the honor at the summer 2022 XGames, which took place at her home state of California. She entered the world of skateboarding almost 10 years ago, forging her own path and creating a platform for women to follow in her footsteps.
Bufoni has also participated in the 2020 Tokyo Olympics, which were postponed in 2021 due to the COVID-19 pandemic.
She currently serves as part of the official governing body of the International Skating Olympic Committee and as Executive Athlete Ambassador for World Skate.