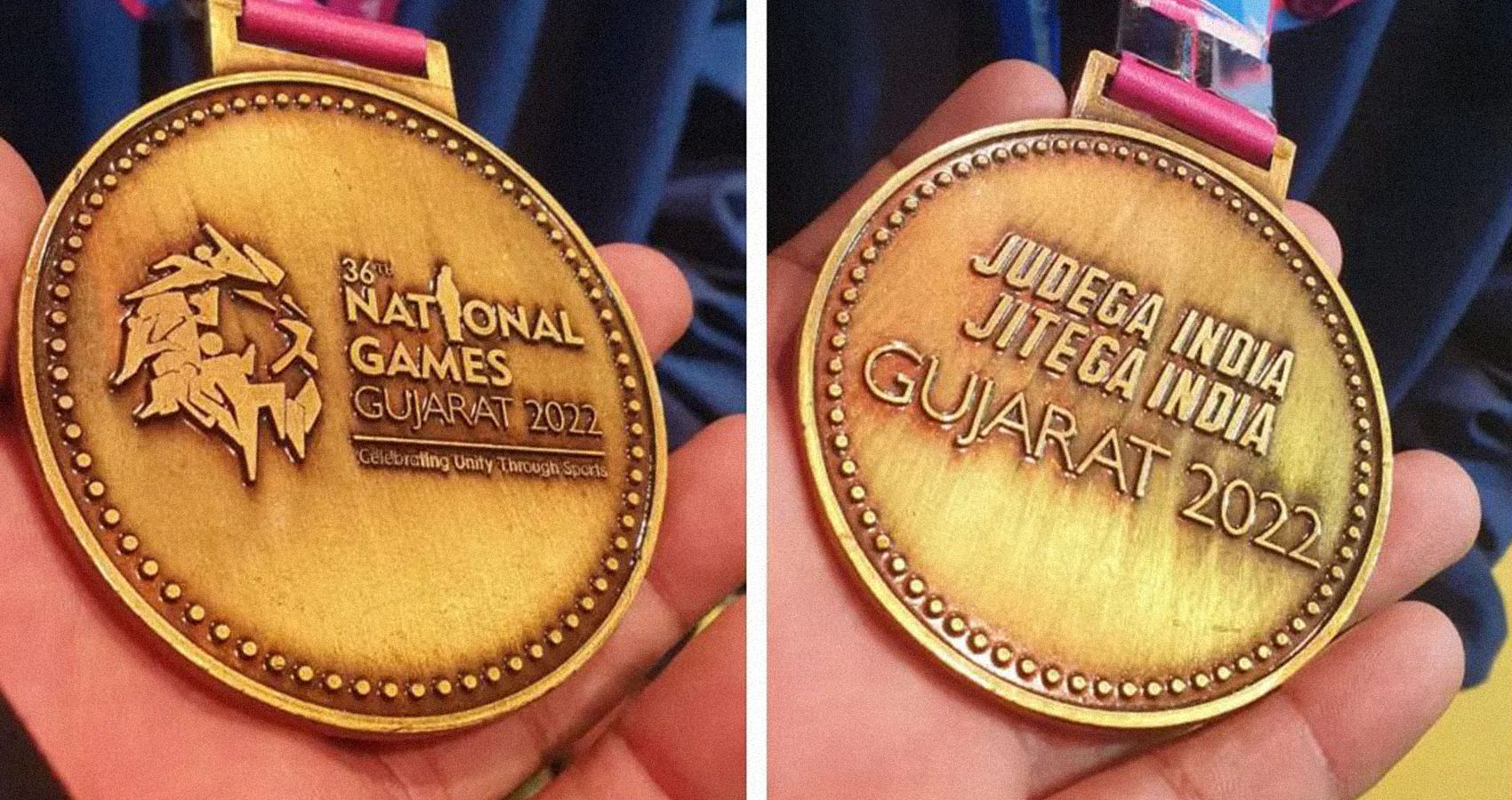 Shraddha Gaikwad And Ranju Chingangbam, Overcome The Odds
Greatness has no limit and can be achieved by anyone, anywhere
The daughter of a security guard & son of a laborer emerges skateboarding champions at the National Games, and it's a story to behold and one that must be told.
The National Games Gujarat champions had the odds stacked against them, battling financial hardship and infrastructural disadvantages but were still able to shine on the biggest platform.
Skateboarding is still trying to find its feet in India, yet this moment speaks volumes.
"Our family shifted to Pune in search of employment, and my father Ravindra Gaikwad got a job as a security guard at a Decathlon store there… I used to deliver his lunch box store after returning from school." Yet Shraddha, who is 16 years old, explains that this is where she began to skate barefoot until the store manager Abu Sheikh was impressed by her skills and offered Shrradha a pair of shoes and a skateboard for free.
It doesn't stop there, with the 16-year-old girls' determination and hard work which prompted a movie – Skate Girl – on her struggles that was released in 2021 on Netflix.
Shraddha, a class XI student of the V S Satav High school in Wagholi, admitted that her father took a loan of Rs 10,000 from his friend to send him to the Games as part of the Maharashtra state contingent. Going on to admit, "My father earns Rs 12,000 per month. We don't have any other means of income."
For Ranju, his father took odd jobs like whitewashing and wall paintings to ensure the continued funding his skateboarding needs in the absence of any stable financial income. As a result, many skateboarders are pursuing the sport, but there is a lack of proper infrastructure for skateboarding in Manipur.
Both stories testify that anything is possible through hard work, determination, and togetherness, whether through family or friends. But, most importantly, always believe.