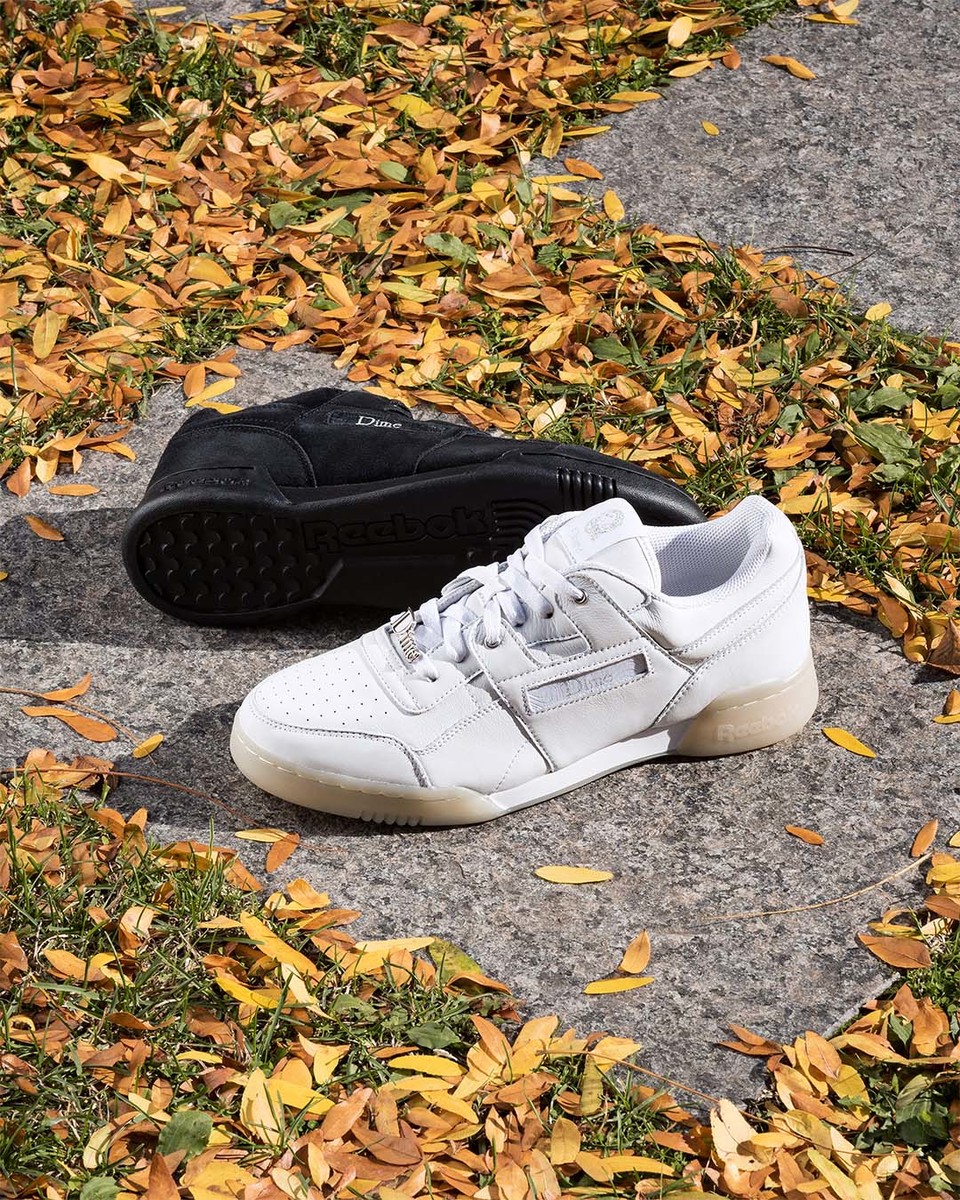 Dime x Reebok Drop New Workout Plus Shoe
A style with no expiration date
Today Reebok and Montreal's Dime announce the latest collaborative release between the two brands. This follows the brands' release of the Kamikaze II Low in fall 2020 and BB4000 in spring 2021. For this season Reebok and Dime resurrect the iconic Workout Plus sneaker inspired by an alchemy that compliments simplicity and everyday wear with flair. The shoe comes in white and black and pairs a clean, minimalistic upper with metallic details and highlights to add a touch of shine. Finishing the shoe is a translucent outsole that combines the traditional lines of the shoe with a refreshed look.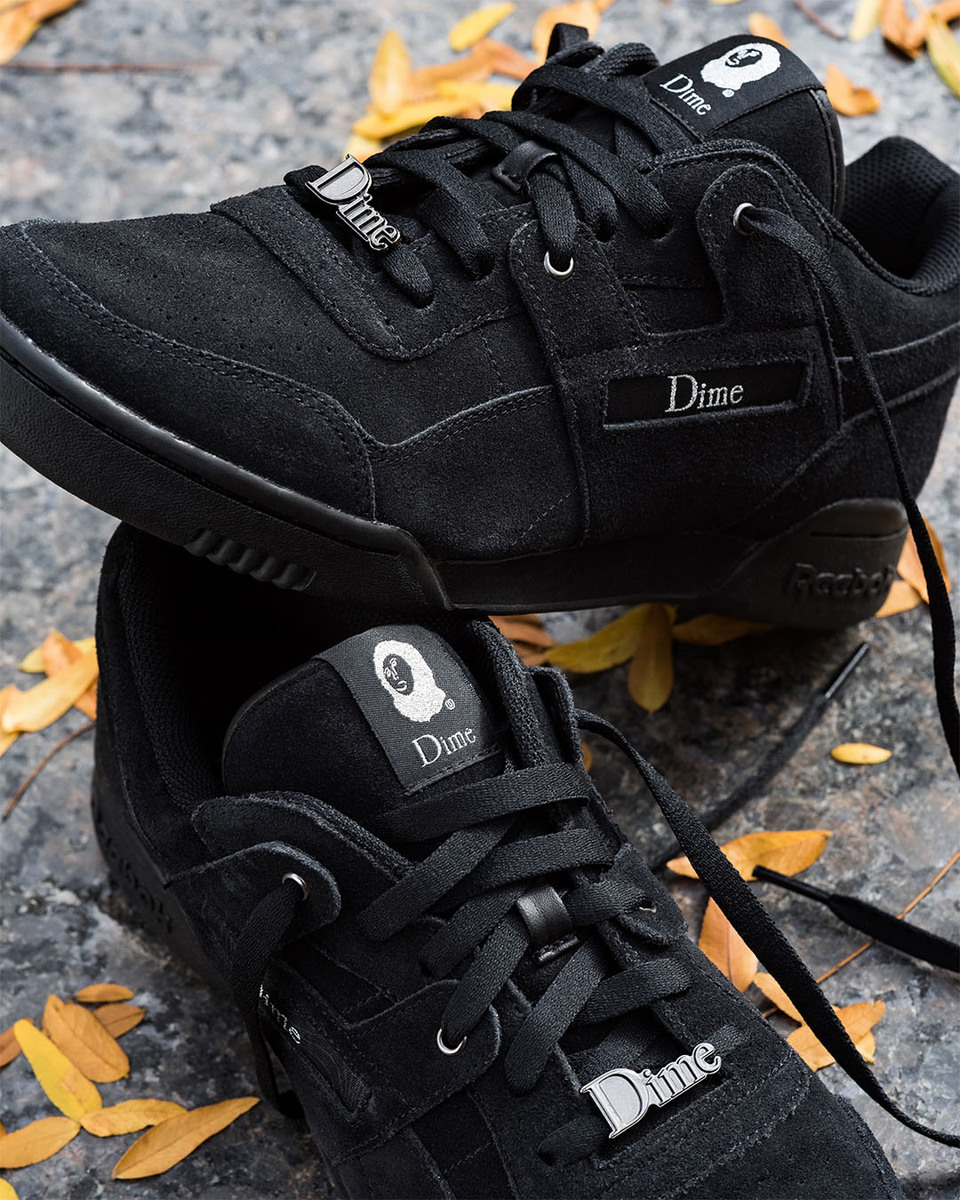 Speaking on the silhouette, Dime VP of Sales, Marketing, & Brand Partnerships Mark Regimbal said, "The Reebok Workout Plus is one of those versatile styles that is muti generational and interchangeable with the times. It fits well with every age and background making this a style with no expiration date."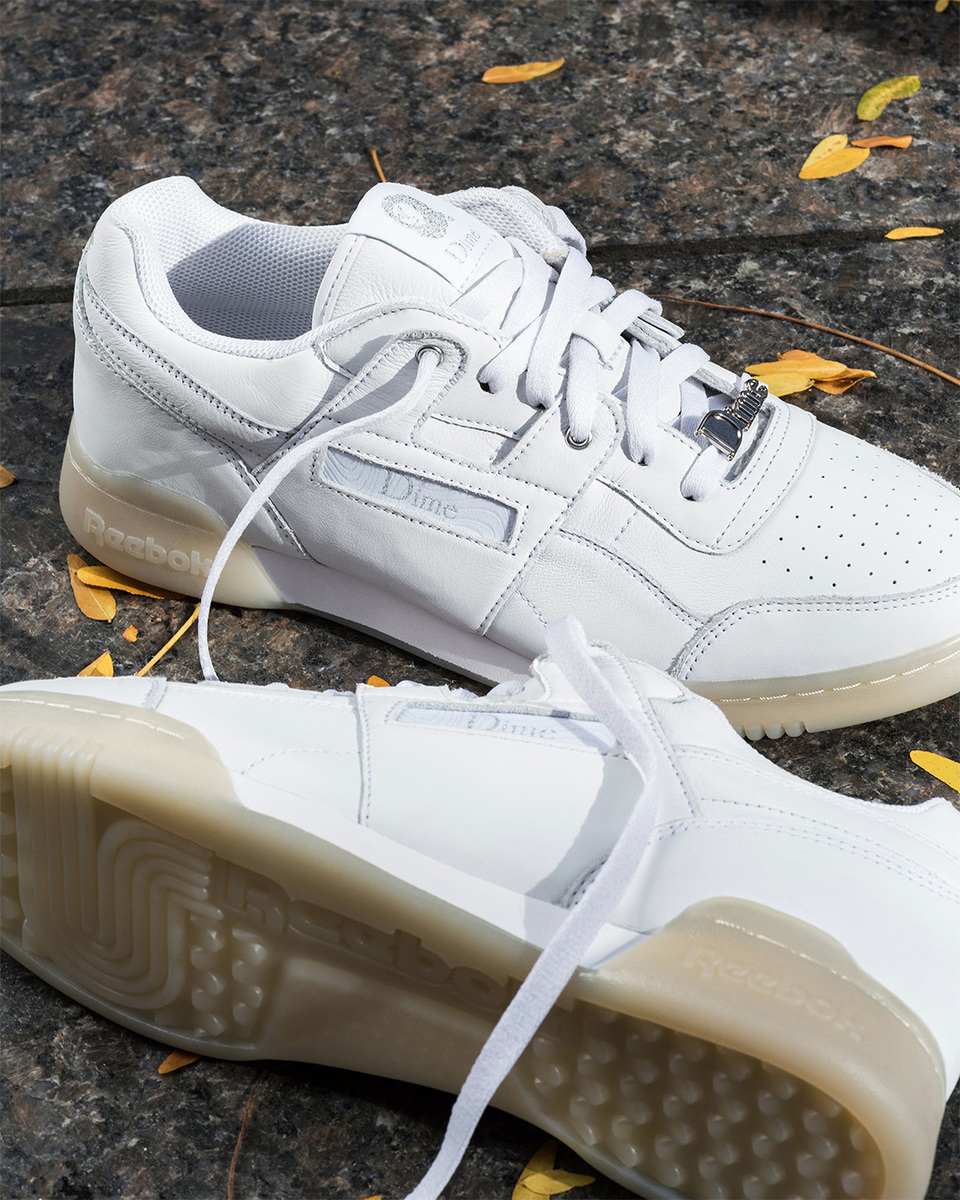 "We wanted to tie this project to past Dime x Reebok releases with the continued use of the Dime 'Restoration' woven tongue label graphic. We also added a lace charm with the Dime Classic logo that allows the wearer to leave the charm off or keep it on if they want to spice up their look," continued Regimbal.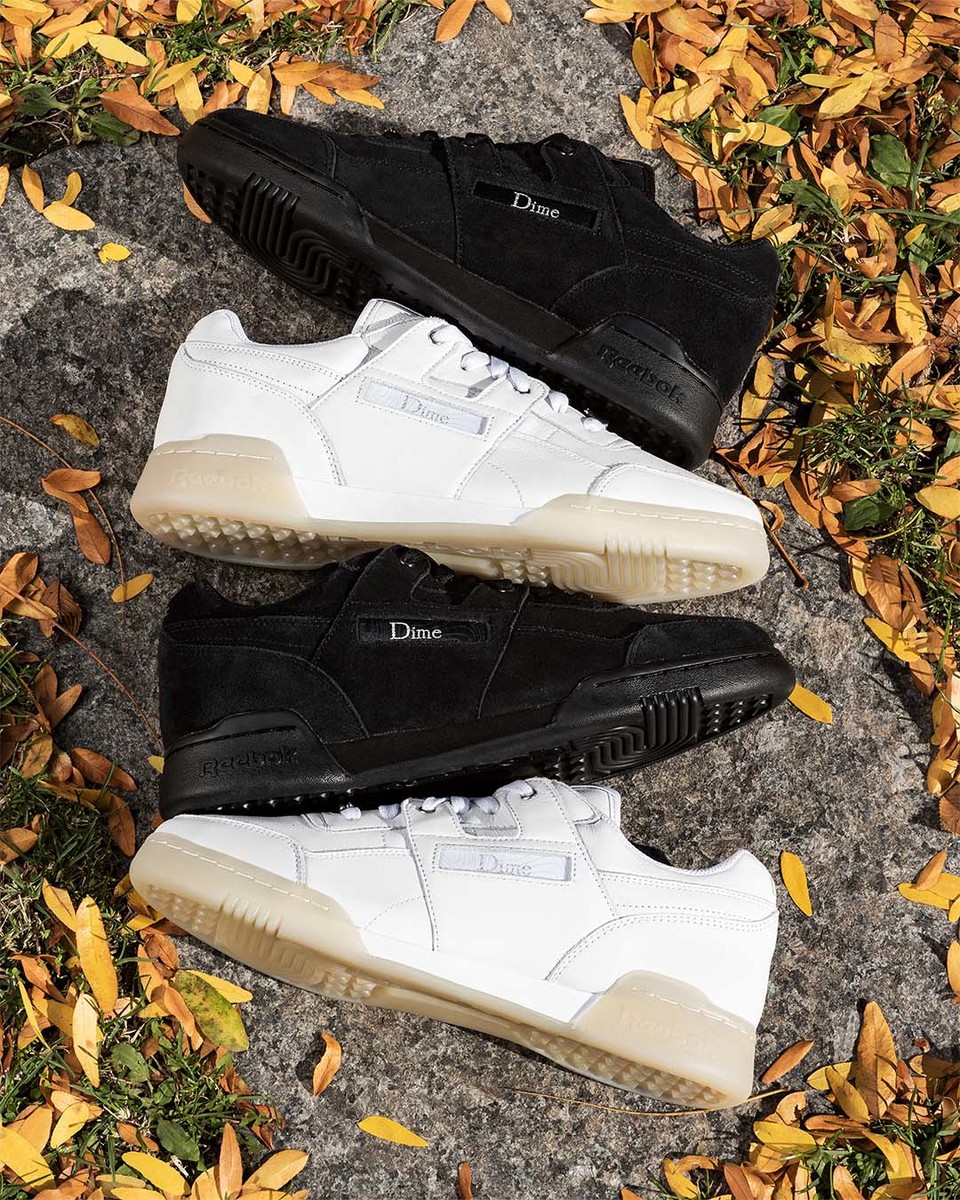 Paired with the product is campaign creative shot and filmed in Montreal's Peace Park in close proximity to the Dime flagship store. The brands wanted to highlight the sense of community that Dime is enmeshed within and show how locals move throughout the day in the shoe authentically.
The Reebok x Dime Workout Plus will be available in unisex sizing at the Dime store in Montreal and on Dimemtl.com beginning December 17th followed by a global release on Reebok.com and select retailers on January 6th.