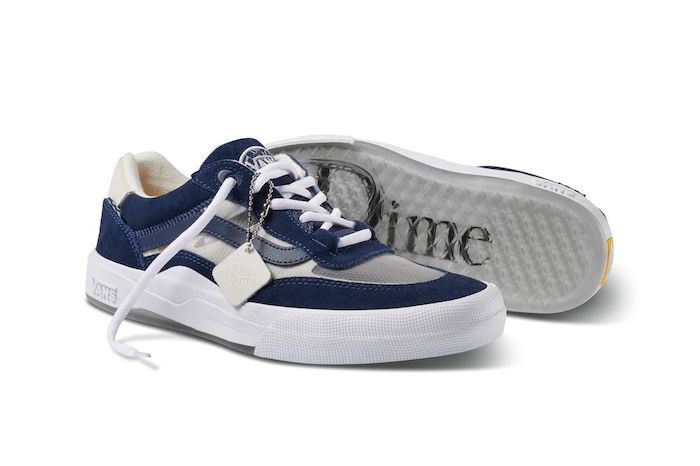 Vans and Dime Join Forces Once Again to Release New 'Wayvee'
Two of North America's finest are back at it!
It's been six years since we first saw Dime, the highly energetic and fun-loving brand which aims to not take skateboarding so seriously first link up with Vans to create 'Banana Stomper' – the classic slip on which featured the Dime logo placed underneath a transparent version of the iconic Vans waffle sole.
This year, Vans and Dime are back with another installation which focuses on durability and performance, without sacrificing style. The 'Wayvee' boasts three features which will undeniably make this collaboration a go-to for skaters - a DURACAP toe cap which ensures that flip tricks aren't going to wear out the shoes quickly, a LuxeLiner tongue which offers a more comfortable and snug fit thus allowing for great responsiveness, as well as the classic WaffleCup sole which is a mixture of a cup sole and a vulcanized sole, giving the shoe even greater strength, flexibility and grip.
In regard to aesthetics, the shoe intertwines both brands in a way that embodies the best of both without been overwhelming to look at. The classic Vans Jazz Stripe alongside the Dime branded sole and the dual-branded tongue ensures we see just enough of each brands influence. With features as good as these – the only concern skaters will have is whether to rep the "Evening Blue" or "Egret" color combo.
But don't worry, the Wayvee won't be released until July 24 on vans.com, so there's plenty of time to make this difficult decision!