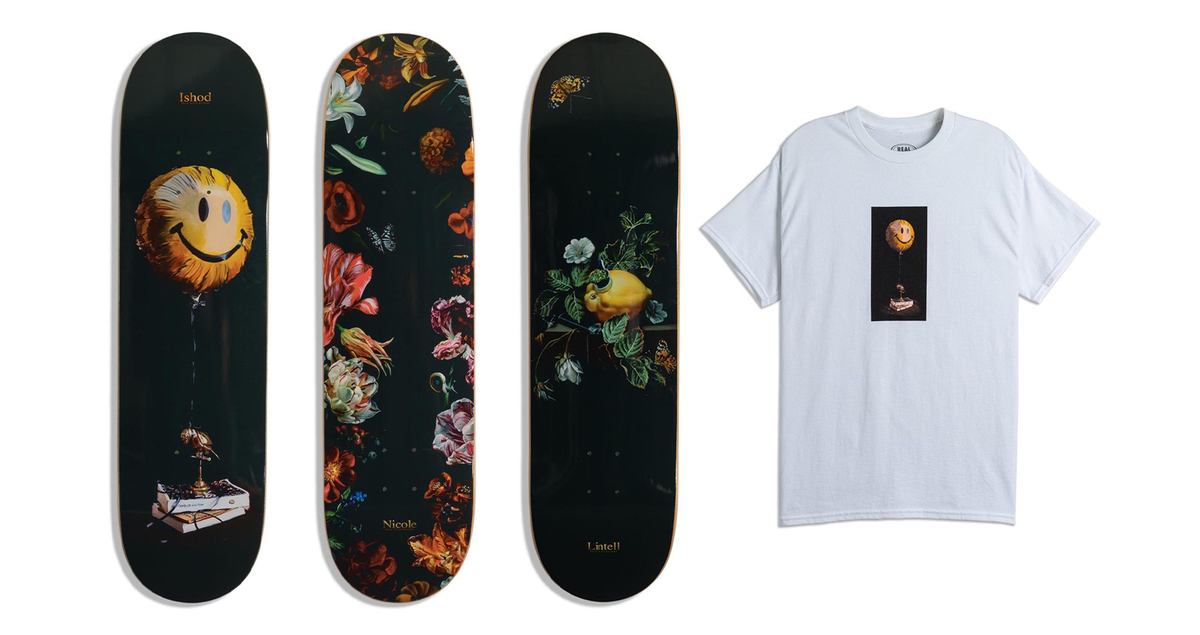 Real Skateboards Collabs With Kathy Ager For Collection
Introducing 3 new boards from your favorite pro's
Real Skateboards has tapped into the world of artist Kathy Ager, the Canadian painter and designer who is focused on bringing a fresh take on still life by constructing chic and eerie still-life compositions, which feel baroque and modern at the same time. Her painting style uses historical visuals to show intense and sensitive themes while being beautiful, charming, and pleasant to watch.
Since last year till now, she's been busy with collaborations with Nike, where she made a clothing capsule or Soonness under her belt, and directly to top it off with Real Skateboards.
As for what's for you in this collection, you may ask. There are three boards and a t-shirt, one for Ishod Wair, another for Nicole Hause, and last but not least, one for Harry Lintell, which were adapted from paintings of her style while you are riding your board. The t-shirt is white with printing of her oil painting called Can't get high enough, the same as shown on the Ishod board.
The collection is now available at selected skateboard establishments around the globe. Look at Real socials to see one near you.