Jiro Platt Takes 1st Place At Damn Am NYC
Congrats Jiro!
Damn Am NYC has just finished wrapping things up, and after competing in a contest full of talent, it's hometown hero Jiro Platt who not only made it up on to the podium this year but took the first place spot! Which of course, earns him a spot in the 2023 Tampa Am. Jiro has committed to skating the 'Damn Am NYC' every year since 2017 and this is his well-deserved and first-ever Damn Am NYC win!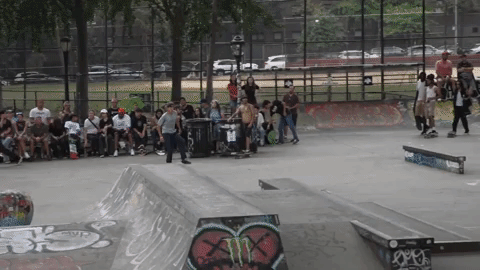 Kiki Kakitani then killed it later on during the best trick contest and took first place after consistently putting it down on the double set, including a huge gap to backside 5050 on the hubba.

On Dose's YouTube channel, you'll find more of Jiro Platt: