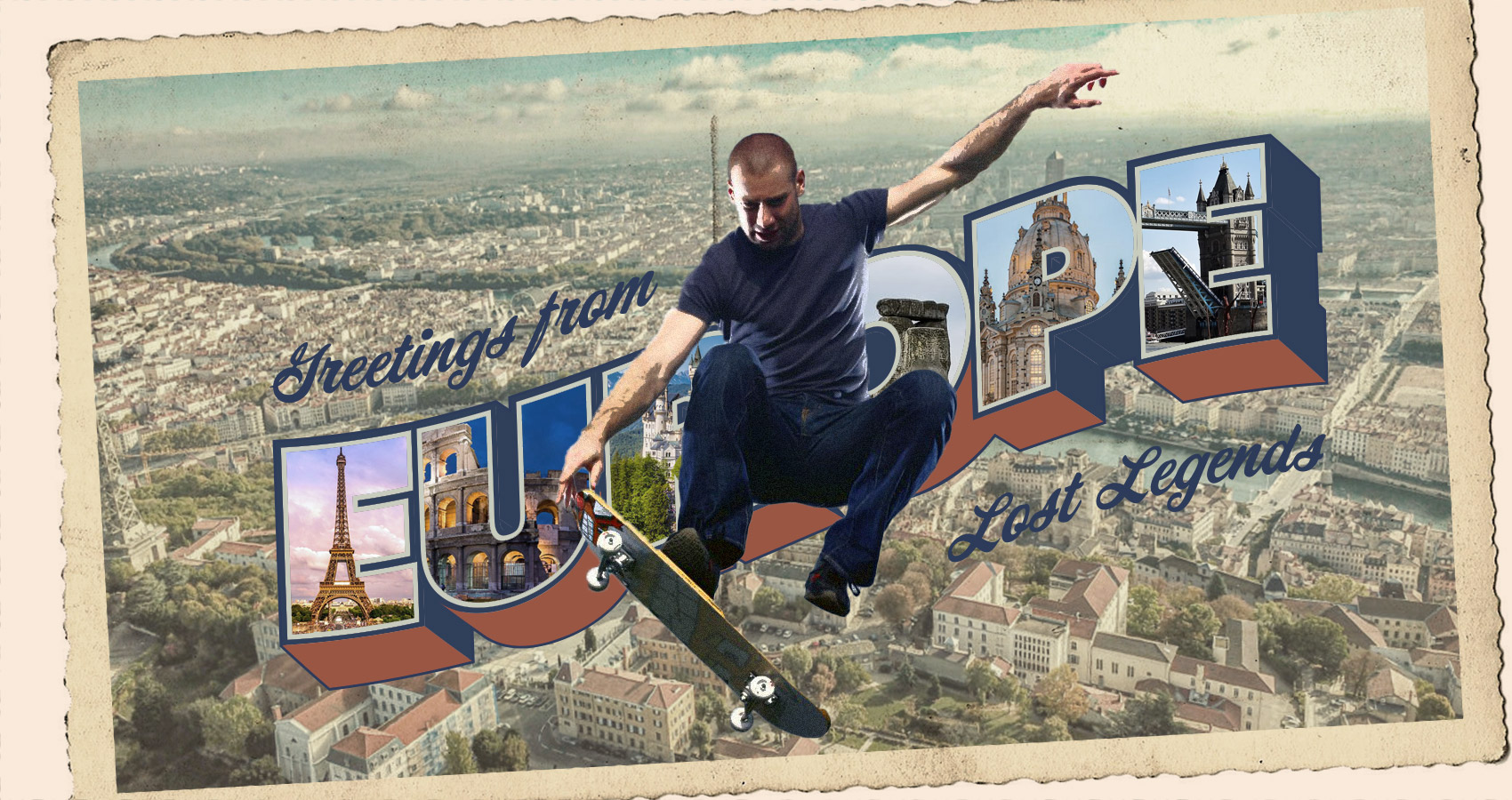 Remembering Europe's Iconic Spots
Skateboarding's Lost Legends
Here, we present a selection of the most well-known spots in Europe that, unfortunately, have been permanently shut down. Most of these locations have either been destroyed or modified to prevent skateboarding. With many of these spots, modifications were made specifically to deter skating. In fact, skaters often utilized these obstacles to their advantage in any way possible. Of course, this annoyed authorities and pushed them over the edge.
1. THE RED HUBBAS, LYON.


There have been countless sessions at this famous spot. To this day, people still ask to be taken to it, but it no longer exists. This is an absolute classic; most of you will probably recognize it from such skate DVDs as Flip's 'Sorry,' Osiris' 'Subject to Change,' and many of French Fred's clips, including his latest hard drive cleanout featuring Arto Saari, Rodrigo TX, Ali Boulala, Geoff Rowley, Paul Machnau, Bastien Salabanzi, Mark Appleyard, and many others.
2. MACBA 4 BLOCK, BCN.


Macba 3 block did indeed used to be a 4 block. If you look back at any footage from there in the early 2000s, you'll be able to see that there is another block sitting at the bottom. Thrasher organized a contest in 2019 where they managed to rebuild the fourth step, and then they had everyone kill it! The spot is still there, and you can skate it in the daytime. However, I classify it as a bust just because the original form has been altered, and the fourth step seems like a game-changer for the height measurements.
3. TOM PENNY BANK, LYON.


This is a legendary spot that you may recognize from the timeless Tom Penny footage, where he skates lines and shreds the bank with effortless style and amazing consistency. This spot has been skated by many other riders before and since then, but a lot of the pure inspiration viewers got was from seeing any Tom Penny footage.
4. DOMPLATTE, COLOGNE.


The space around Cologne's famous world cultural heritage Cathedral, the 'Domplatte,' once used to be Germany's first and best plaza spot. Throughout the 1990s and 2000s, the large marble square in the heart of the River Rhein metropolis was the German equivalent of EMB – an epicenter of skate culture. This place had differently sized, long (and rather high) ledges, stairs, banks, and large open spaces with the perfect floor.
Eventually, the skaters had to part ways. Yet, as compensation for their loss, a group of locals managed to arrange the building of the prestigious KAP686 – tailored 100% to their demands, a skatepark, but by no means a perfect replacement for the ambiance and cultural significance of a street spot. However, KAP86 was far from the worst trade-in for worn-out ledges and run-ins with random morons discovered in Dom Plaza... Just another stage in the development of skate spots.
5. BRISTO SQUARE, EDINBURGH.


Britto Square was redeveloped and made into the skateable Mecca we know it as in 1983, with no apparent foresight on the part of the University of Edinburgh for the steadily growing number of skaters drawn to its open space and surrounding ledges. It wasn't long before it became the center for skateboarding in Edinburgh. However, this era came to an end as the council decided to demolish and redevelop it in 2015.