Asiplanchaba: At the Forefront of Barcelona's Female Skate Scene
We discuss the importance of all female communities
It's common knowledge for skaters that Barcelona is rightly considered the skateboarding capital of the world; the city has endless spots and skateparks to skate, making it a paradise for skaters. If you don't want to take our word for it, check out La Skateosphere, a site which takes the liberty of listing every single one of these on an interactive map, there are quite literally thousands. Thus, it's clear that skaters from around the world will inevitably relocate here to progress their skating or be part of one of the largest skate scenes in the world. This means that throughout the years, Barcelona has seen an influx of skaters and creatives who all live, work, and socialize within incredibly close quarters. When this happens, new people are acquainted, people talk, and great things happen; asiplanchaba is undeniably one of those great things.
Born in 2009, asiplanchaba is a community that brings together and unites women through a shared passion for skateboarding and creative expression. What started as a humble website that gave female skaters the publicity they deserve has transformed into a thriving community at the forefront of the Barcelona skate scene, undertaking numerous creative projects enriching the experiences of its members and friends. The name asiplanchaba may seem confusing to us non-native Spanish speakers. Still, it roughly translates to "I used to Iron." It stems from an old and sexist Spanish song about girls playing girls' games, naming the empowering community after this is a sarcastic response and a brilliant middle finger to that sexist ideology.
We were lucky enough to sit down with Verónica Trillo, the founder, to discuss their origins, the importance of communities like this, and how they empower, connect and grow the female skate community in Barcelona.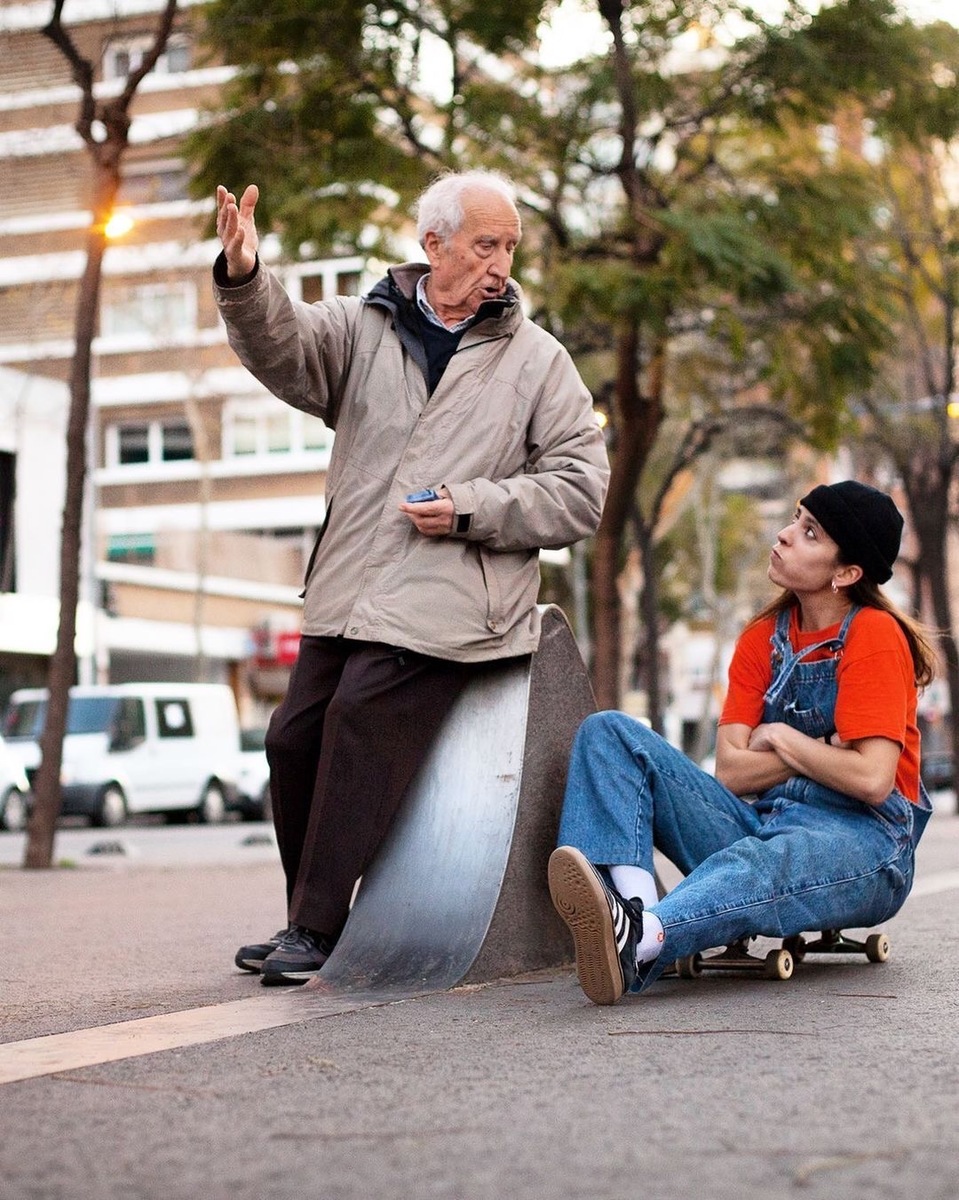 Let's talk about the origins of asiplanchaba, when was it created, and what motivated the idea?
Back in the 90s, there were hardly any girls on the Spanish skateboarding scene, and not much was known about them; they were not given much coverage nationally or internationally. Therefore very few of us knew about the existence of other female skaters. I knew of people such as Begoña Cortés and Vanessa Toledano in Madrid, and of course, Ianire Elorriaga, based in Basque County, who was seven times European Street champion. But you have to remember this was before Instagram existed, so if magazines didn't want to feature female skaters, it was difficult to sense what the female skate scene was currently like in Spain.
In 2009, I started to collect information, share it, and create content to give light and make the small female skate scene visible, so asiplanchaba was born, and with this came the first female skate tours and events which ultimately energized and kickstarted the female scene in Spain. The project began as a website, a home where we could showcase our own content to inspire other girls and encourage them to start skating. But nowadays, it's more of a community, alive with many faces and voices.
It's crazy to think that a world without Instagram ever existed; I can imagine how fundamental the website was in its early years to give female skaters a platform. How would you say asiplanchaba has grown and changed since then?
It's been more than 11 years, and in 2019, we realized we had a lot of good visual content. It was almost like art, so we created a magazine titled 'Dolores' – print isn't dead! Raisa is Dolores's incredibly talented photographer, designer, and art soul, and we go out together to plan as many missions as we can with the girls to film and gather content. We have a great team of girls who help with content and write text and use their talents in a wide range of ways to bring the magazine to life; however, the core team for the magazine comes down to myself and Raisa. Creating a magazine is difficult, to say the least; it's hard to find support, and it's a challenge trying to figure out how to make each issue possible, but we manage two to three issues per year, and we have just released our sixth, so we're happy!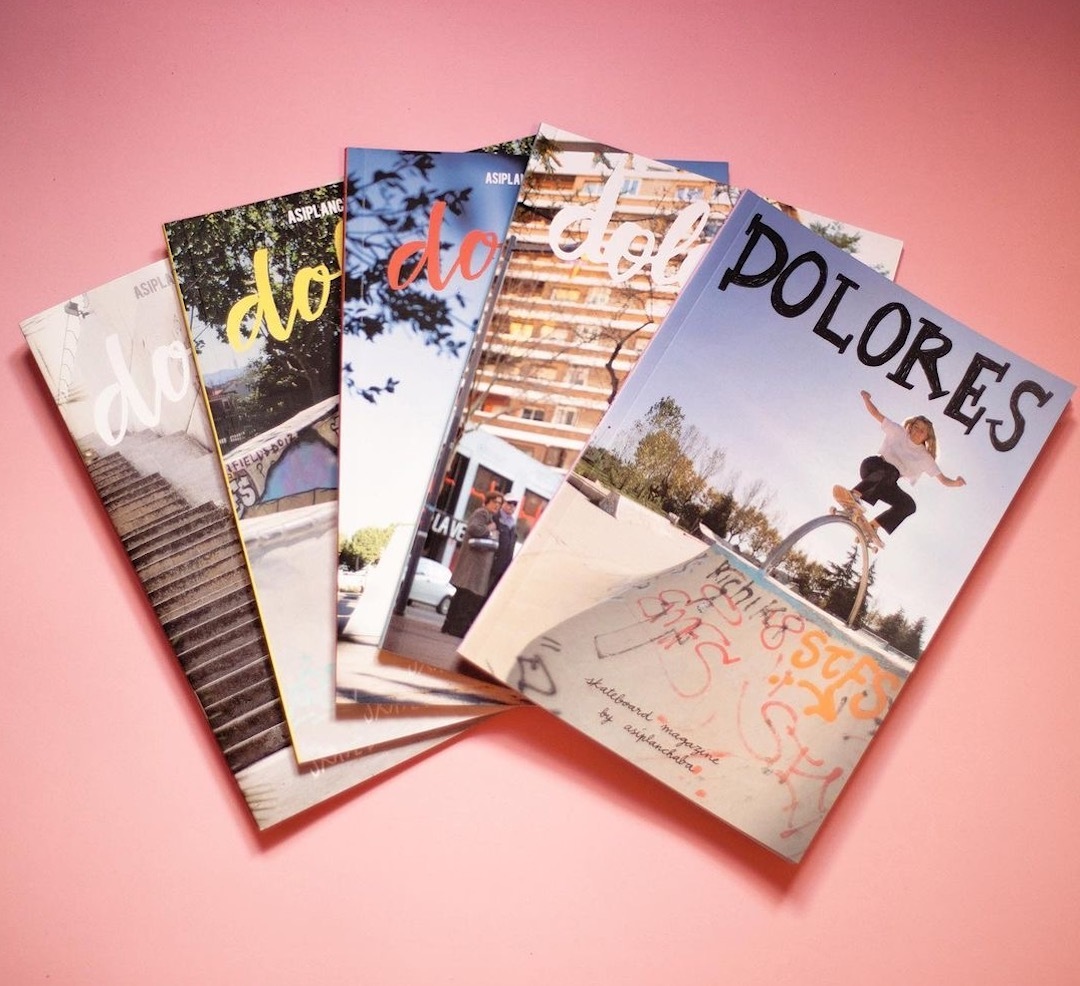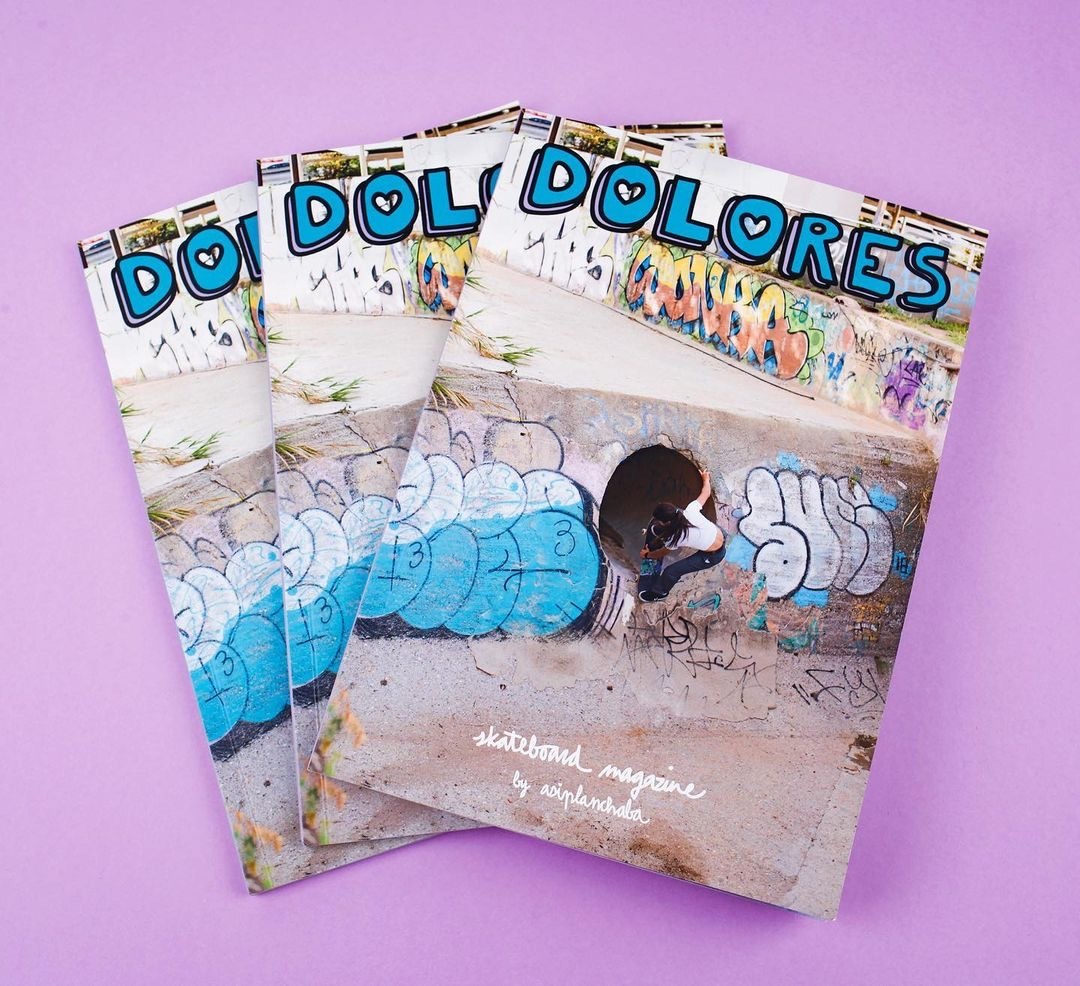 It's great to see people combine their talents to produce something meaningful. How did you build such a close-knit community?
Barcelona is the dreamland of skateboarding, but It's not always easy and not always welcoming. It's even harder for girls to get a space to belong. Many girls write us when they first arrive in BCN, and we try to guide them to meet other girls or join our missions if we plan any. Many girls are skating in the city, and you can see different crews of girls, but as skateboarding is all creative and changing all the time, so do the crews and the people who are active. Many people often only come to live here for a short period of time, so it's a constant cycle of incoming and outgoing skaters. Therefore, we create plans and projects that allow people to gather and ultimately create natural and organic relationships; we don't want the girls to depend on us constantly. This means that the girls can come to our planned activities, meet new people, build their own friendships and networks, and ultimately grow their confidence and enjoy their time in Barcelona.
What are some of the projects you plan, besides Dolores, which get girl skaters in Barcelona acquainted?
We do DIY building together with the local skaters at any of the beautiful independent DIY projects around Barcelona, such as Bobila, Picnic, or Spotter. The building experience is usually not familiar for girls, but they enjoy it when they get to feel the concrete and be part of a team that is creating something which people will enjoy for a long time. We're creating experiences. Last month, we also launched a fanzine lab to create a familiar fanzine with a bunch of girls, inspire their artistic talents, and work together on a joint project. Other experiences to gather girls include things like the girls go skateboarding day, where girls have a safe space to skate with other girls, with no other pressures or anxieties that may occur when normally skating.
Why are communities like this so important?
We believe this kind of communities are important because girls are starting to have room in the skate scene. The number of girls increases every year, and the level of female skateboarders is growing and growing year after year. However, even as we advance as a society, there are still many stereotypes girls are put through - from a very young age, we are given gender roles and told what activities are considered correct for girls. Activities, whether leisure or household chores, should never be conditioned by gender. Unfortunately, there's still this old fashion mindset in society that skateboarding is a male activity. We believe all people should do as they feel, regardless of gender, and there are still many boundaries in skateboarding for women. Skateboarding is about expressing yourself and your creativity, so anyone should feel free, happy, and self-realized when skating.
"We dream that one day, hopefully not that far in the future, asiplanchaba and Dolores will not be necessary. As much as we are proud of what we have created, we want to live in a world in which gender is not important in skating – so the need for a female-only publication doesn't exist"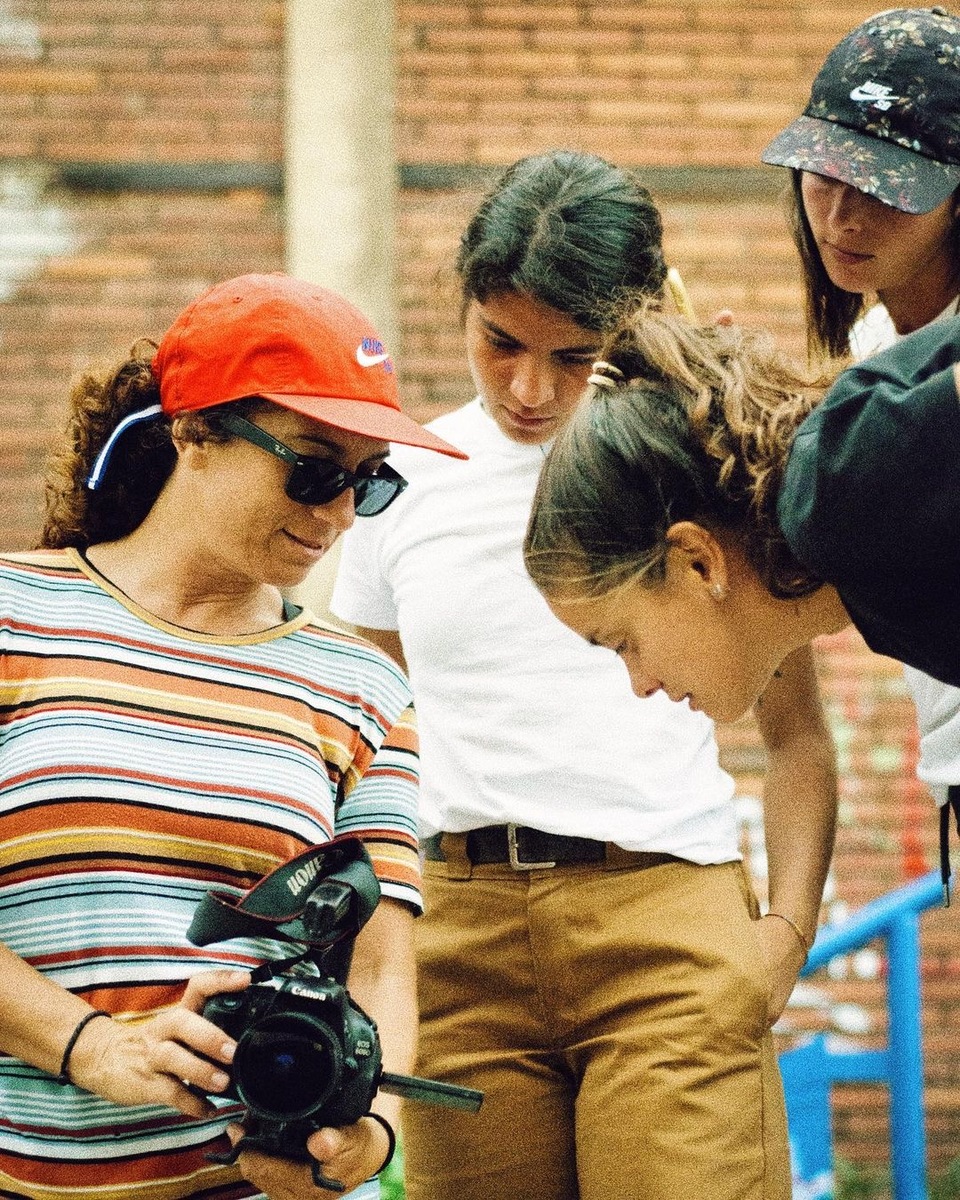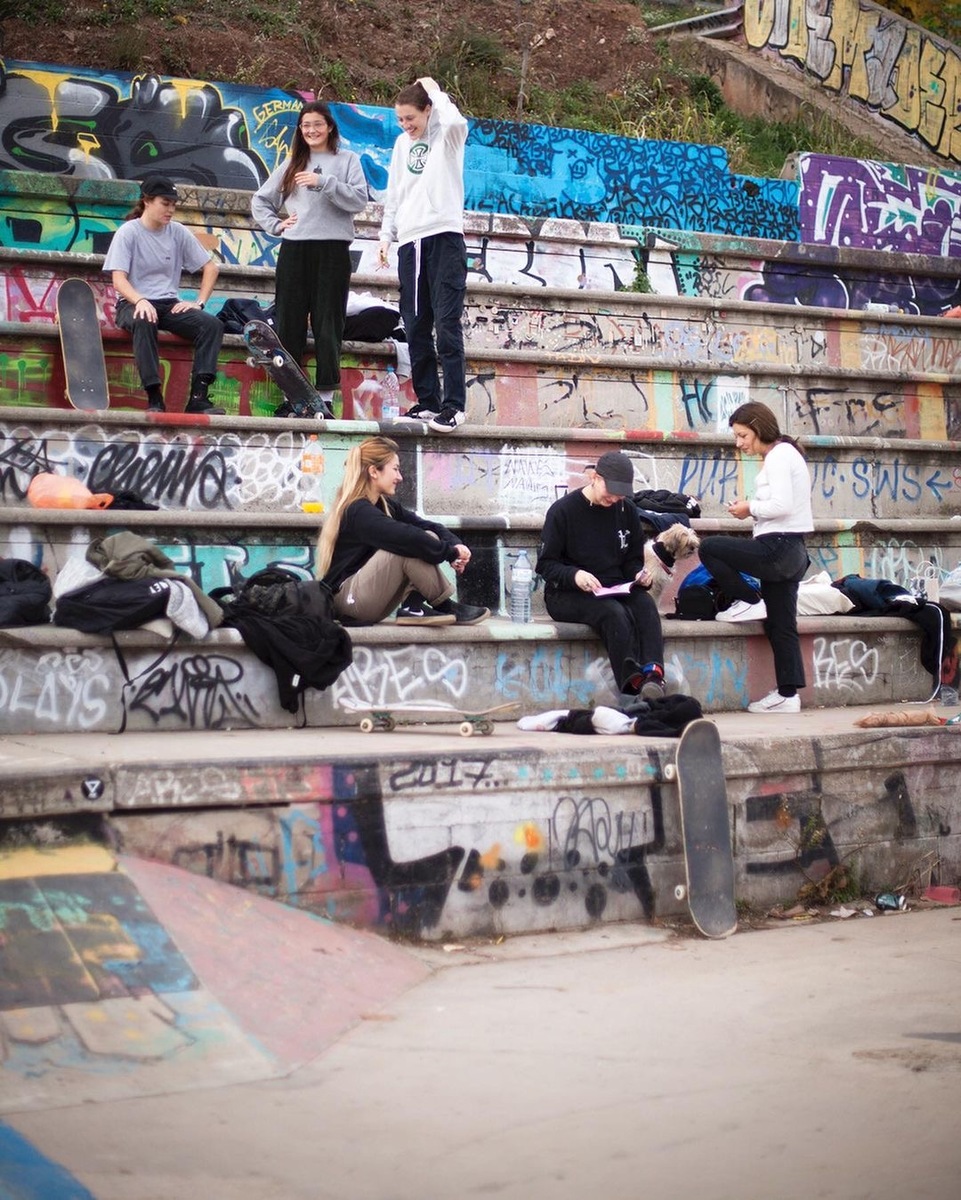 Before we did this interview, it got brought to our attention that in a lot of sports, you often see a lot of girl shame in which girls can be less supportive and maybe even mean to other girls. Why do you think that this isn't seen in skating as much?
We perceive girls skateboarding groups as more inclusive and emotionally supportive, so normally no matter the level, language, culture, color, age, or any other condition, our groups tend to build a safe, welcoming, and inclusive dynamic. Girls are probably more supportive than other "sports" because skateboarding is so much more than a sport – having fun with your friends or being alone, expressing yourself, feeling free, and admiring other people's true genuine selves. When skating, people tend to drop their walls, and you realize how people truly are; it's beautiful. So, it's a lifestyle, much more than a sport, so skateboarding is more bonding, tolerant, and inclusive than other sports relationships.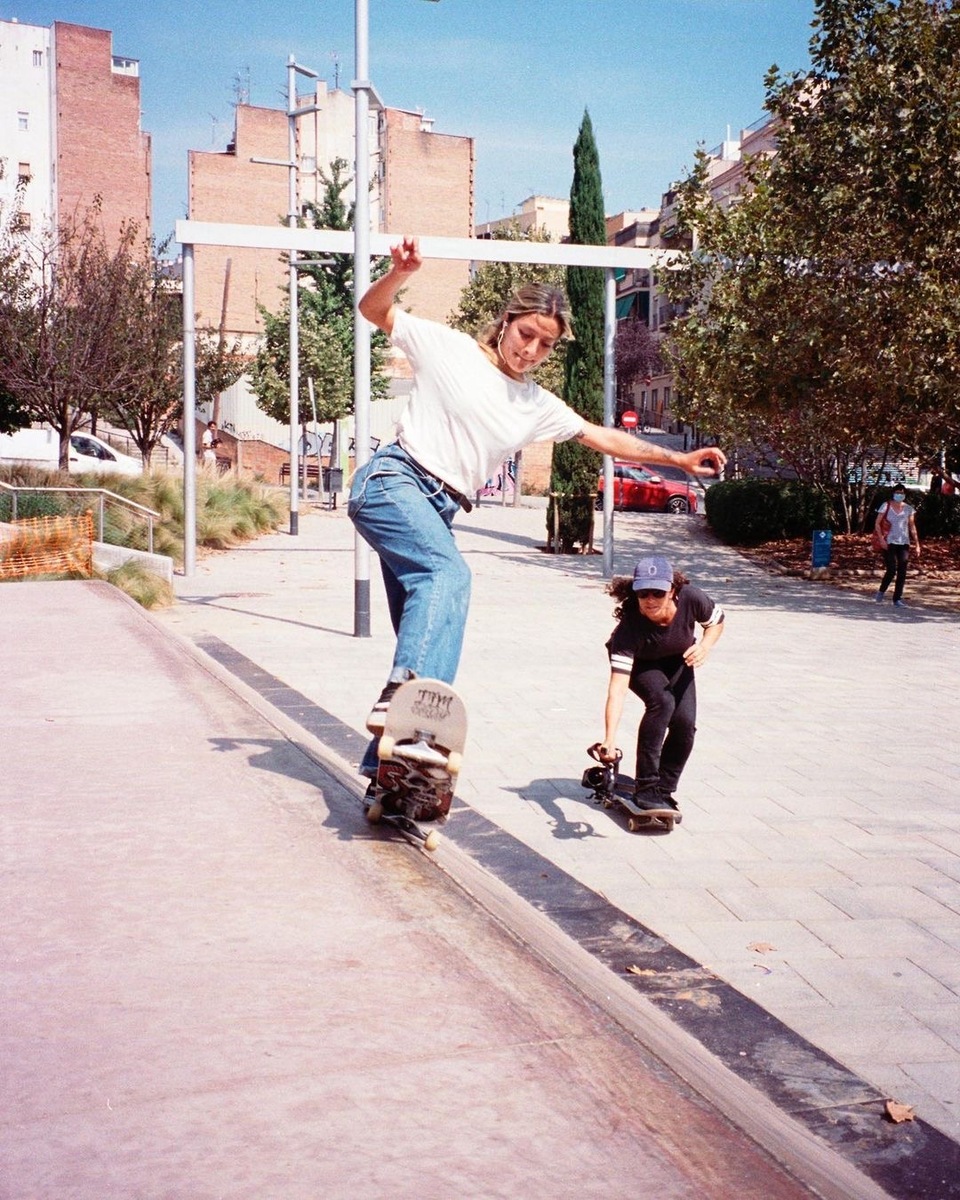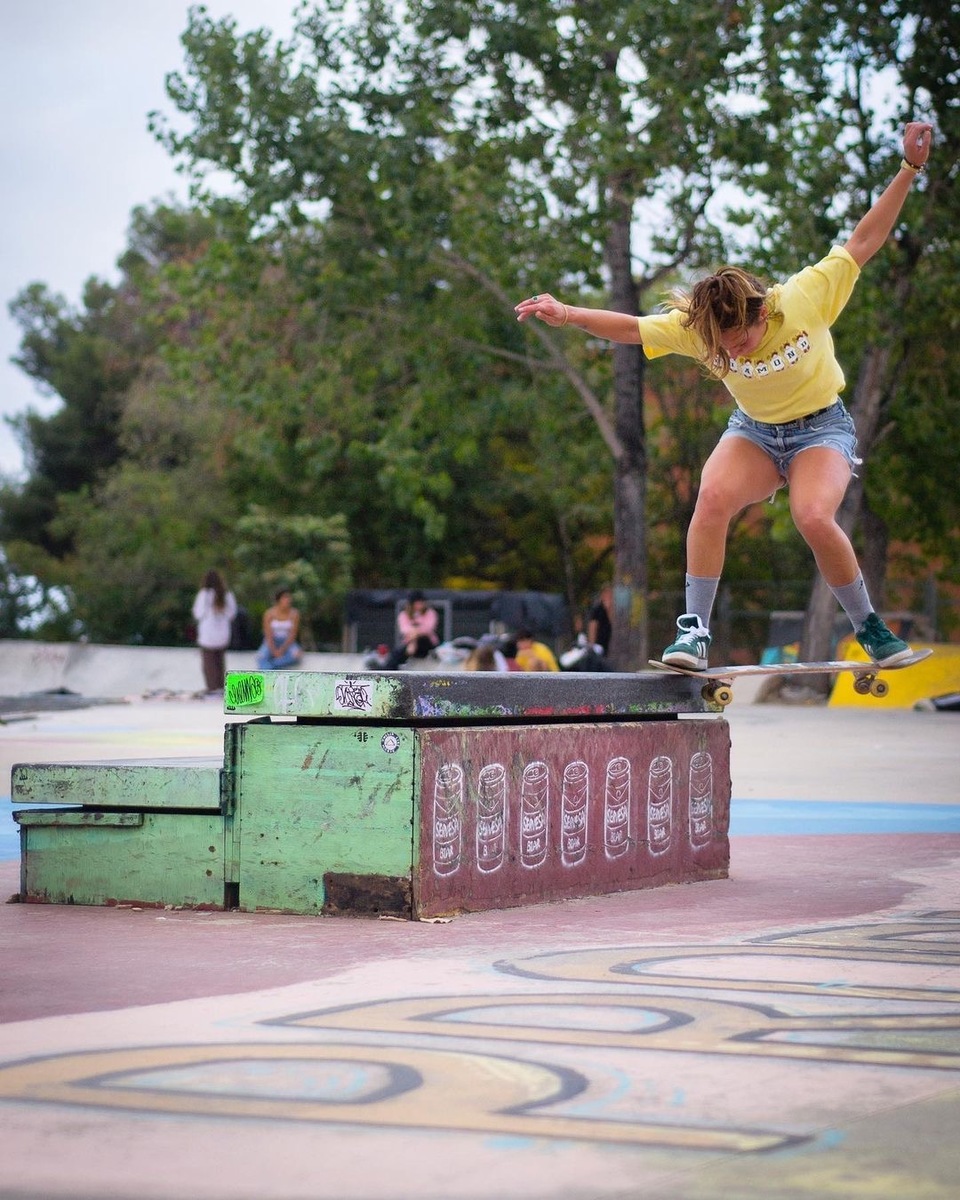 Be sure to check out the Instagrams of both Asiplanchaba and Dolores Magazine, as well as the accounts of the incredibly talented Raisa Bal and Dani Milan. They are responsible for all the amazing photos featured in this article.