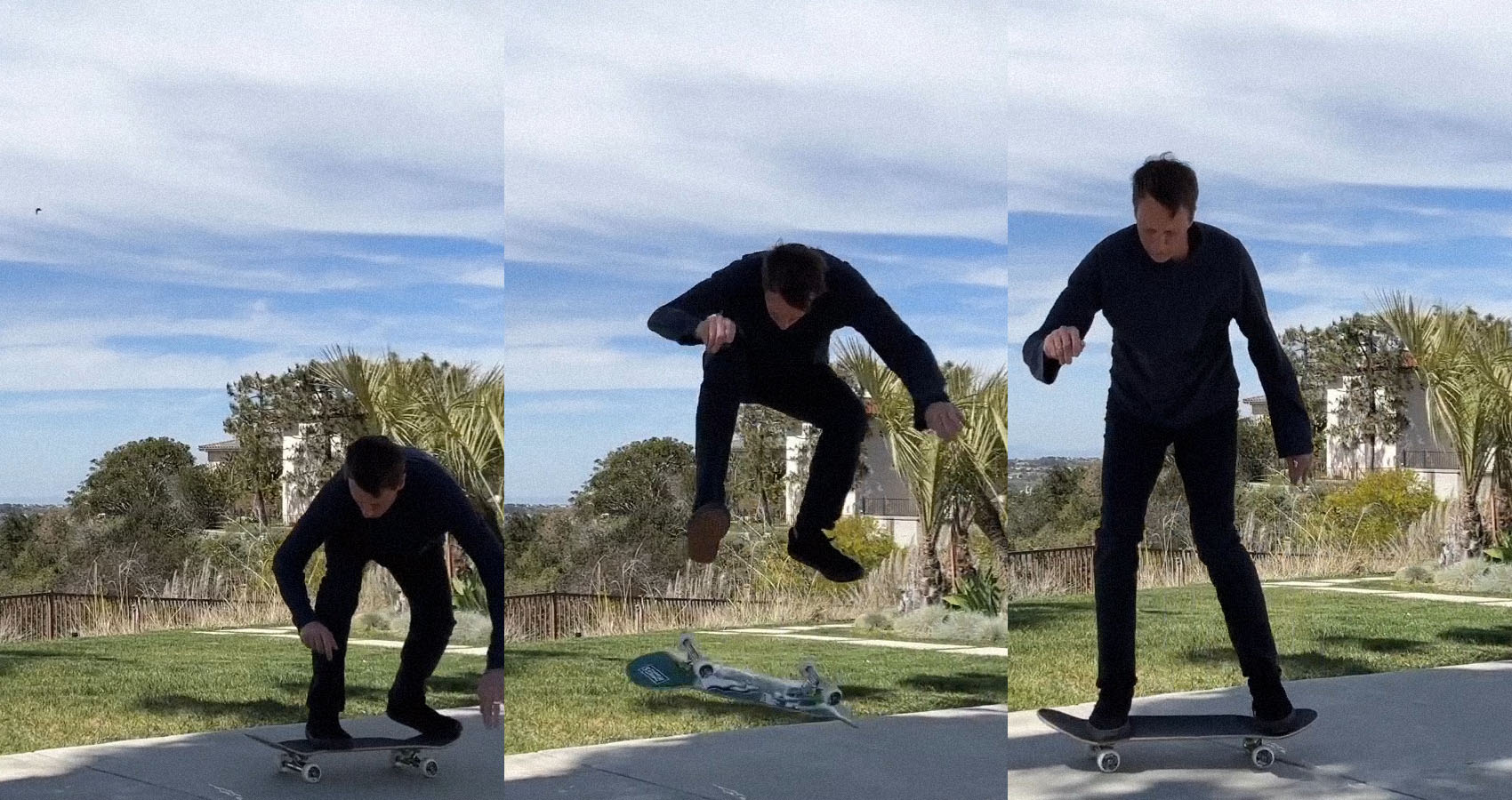 Tony Hawk Makes A Comeback With Heelflip After Recovering from Femur Injury
Tony Recovered, Second Try!
Since breaking his femur in 2022, Tony Hawk has once again proven his resilience and determination by making a triumphant comeback after recovering from his severe injury. Hawk, now 54 years old, proves that if you love skating enough, recovery and rehabilitation are still possible with a lot of patience, strength, belief, and determination.

We are especially happy to see this following the bad news he shared on Instagram in November; if you don't know what I'm referring to, Hawk was too eager and got back on his board too soon despite having warnings from his close ones. The result was a major setback in the healing process, which extended his journey to recovery as well as making it much more difficult.

Remaining patient is a big challenge when it comes to healing our bodies; we often want to get back on our feet and back to business. As skaters, we can be even worse than most athletes; we don't give a shit at the time and just want to push ourselves to get back on our boards. Take this advice directly from The Birdman himself.

Here's what Hawk posted back in November:
To all of the people saying I got back on my skateboard too soon and was pushing too hard with my early recovery, especially my dear wife: you were absolutely correct. I was too cavalier in my approach to skating shortly after my injury, ignoring all warning signs - pain, mostly - and ended up shifting the bone placement that never allowed it to fuse properly.

I don't blame anybody but myself for this major setback, and I would turn back time if it was a viable option. So, I go back in for surgery next week to have my bone repositioned in hopes that it will heal properly this time around.
Welcome back, Tony!