The Nike SB x Air Jordan 4 "Pine Green"
Release date officially announced
It's official. The Nike SB Air Jordan 4 will be released this week. Rumors of a Nike SB x Air Jordan 4 began to circulate in September 2022 when Paul Rodriguez was also spotted wearing the shoe, but this turned out to only be a sample. Since then, there has been great anticipation among the sneaker-heads out there waiting to cop a pair. Well, now the wait is finally over.
Price & Release Date
The sneaker will be released on March 17 at select skate shops; a Nike SNKRS release is scheduled for March 20, with a global release occurring on March 21. The sneaker is priced at $225, which is $15 more than a standard Air Jordan 4 in adult sizing.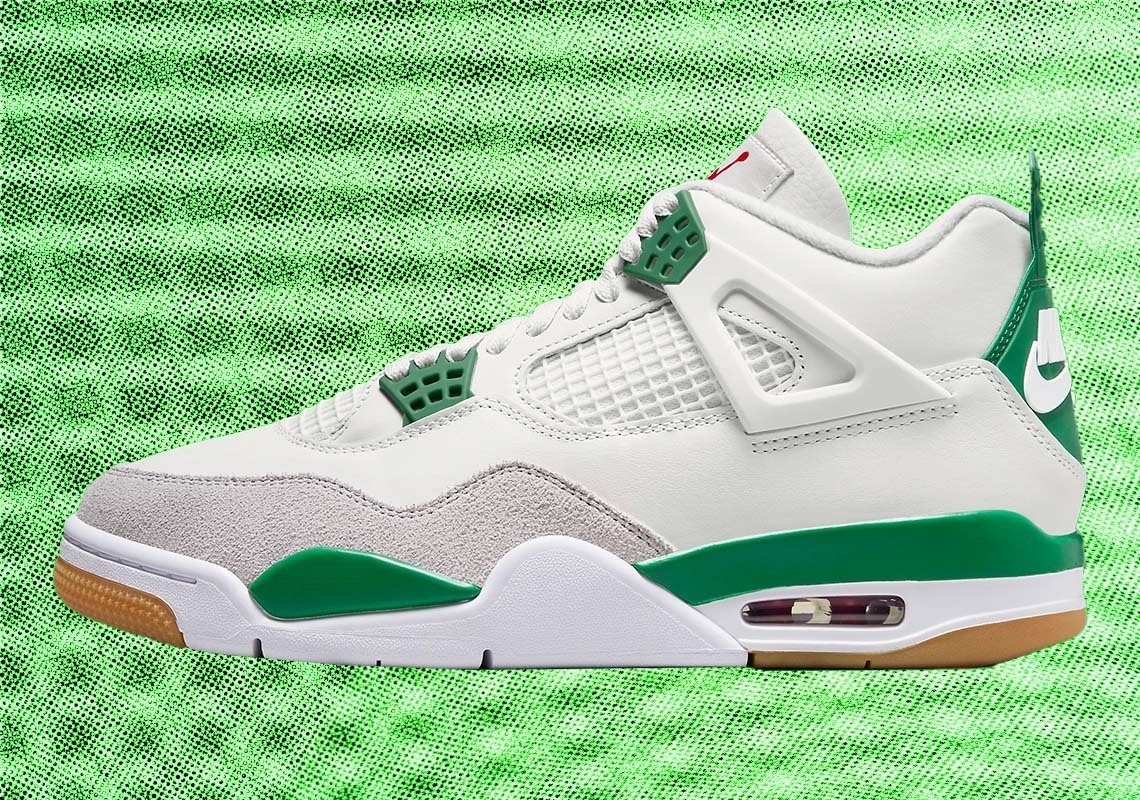 James Arizumi, the global senior design director for Jordan Brand Special Projects, said: "Skateboarding and basketball may have lived in two parallel universes when the AJ4 first came on the scene, but the spirit of rebellion and style that MJ brought to the game is inherent to the DNA of Skateboarding. It was this shared set of values that inspired skaters to take what may not have been built for them and make it better. So, this shoe isn't just a celebration of greatness – it's a thank you to the collective who helped push the culture forward."