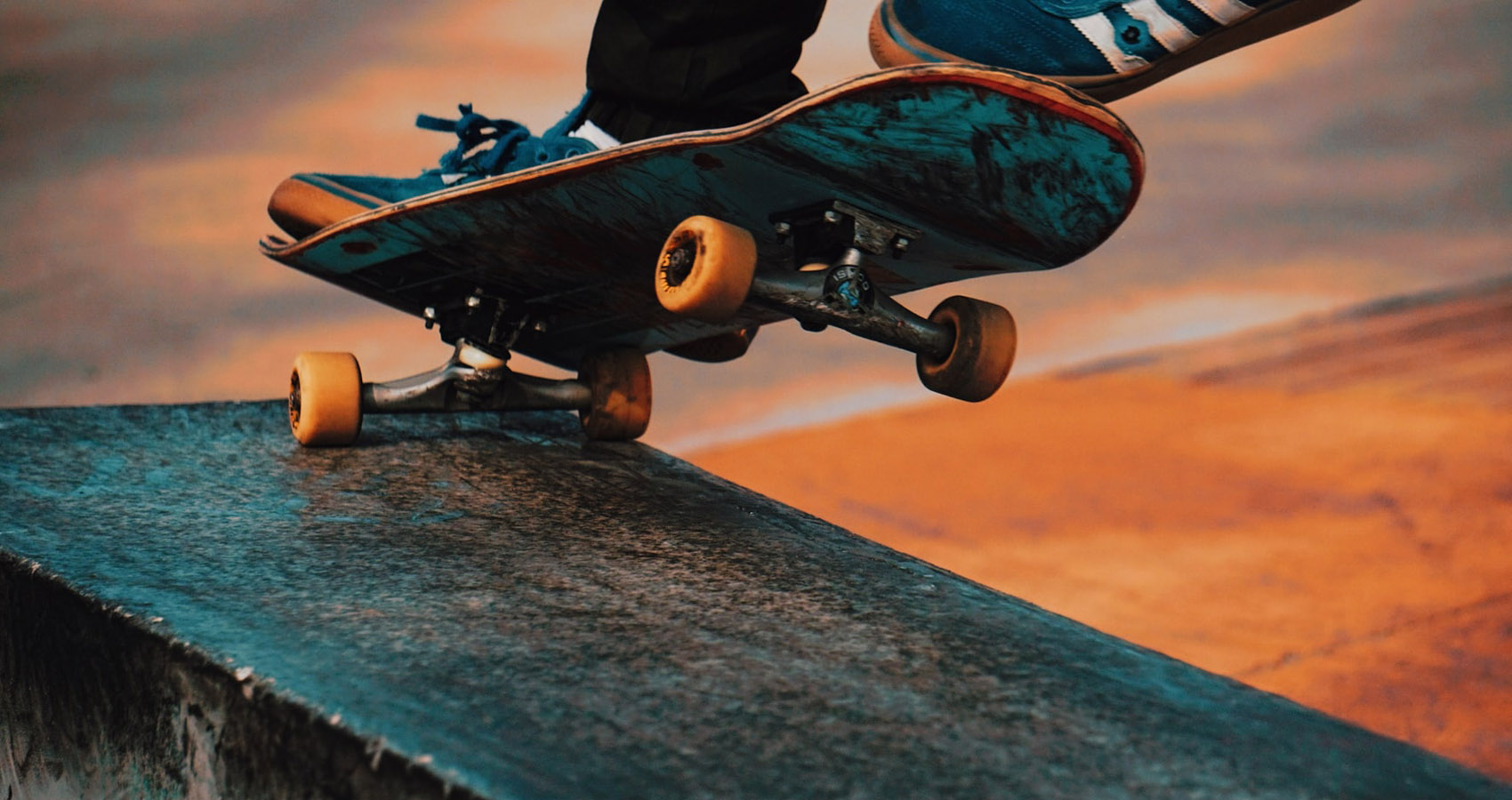 Skaters To Look Out For In 2022
5 skaters that should be on your radar this year
Whether you're a skater yourself or simply someone who follows the sport and its athletes for your own entertainment, we've compiled a list of 5 skaters that have been on our radar for a while whom we believe you should see.
Karl Berglind
Swedish-born Karl Berglind is a national champion and acclaimed street skater boasting over 160k followers on Instagram where he showcases many of his skating escapades. Berglind has achieved some highly respectable competitive finishes, most recently coming 12th out of 31 riders in the Dew Tour Men's Park Semi-Finals (2021) and 3rd place in the Red Bull Rippers tournament (2020) in Marseille. Sponsored by the likes of Vans and Red Bull, you can expect to see much more from the young Swede who's distinctive style and grace make him a joy to watch.
Yuto Horigome
A name that surprisingly few people know! Yuto Horigome, Olympic gold medalist in the inaugural mens street skating event in the most recent Summer Olympics in 2020. A 23-year-old Japanese national who is most definitely on the rise, not only as a result of his performance in the Olympics but via his tremendous social media presence (1.2 Million followers on Instagram) and appearances on channels like ThrasherMagazine on YouTube racking up over half a million views! If you didn't know about him before, you soon will.
Samarria Brevard
The second goofy stance skater on the list but the first female, Samarria Brevard has been making waves in recent years with her inimitable approach to skating. Samarria has been competitively active over the past few years with her standout accolades being 4th in the Street League Supercrown Women's Finals and an impressive silver medal in the 2021 Womens X Games Street Skating event banking her a well earned $15,000 in prize money! An inspiration to young female and male skating fans alike.
Max Wasungu
Max Wasungu is an enigmatic street skater if ever I've seen one. Often featuring on Dime, Vans and ThrasherMagazine's social channels, Max is the type of skater who does tricks your mind can't even comprehend with such ease and poise, every time he shows up on my timeline I'm already anticipating the inevitable 'wtf' before I've even seen the trick. A truly exciting and audacious street skater on the up, it's only a matter of time before he reaches a wider audience.
Lizzie Armanto
Perhaps the most decorated skater from our list is Finnish-American skater Lizzie Armanto. Dubbed by some as 'Tony Hawks protégé' after successfully completing the infamous 360 loop, Armanto has won over 30 individual awards for her performances in a variety of competitions but her most impressive accolades (besides her appearances in the Tony Hawk's Pro Skater video game series) are her gold medal in her X-Games debut in 2013 and a further silver and bronze in 2014 and 2019 respectively. A highly regarded national athlete having competed for Finland at the most recent Olympic Games in 2020, expect to see a lot more of Lizzie Armanto in the years to come.
Speed on over to the DOSE store to get your hands on some shirts and hoodies.