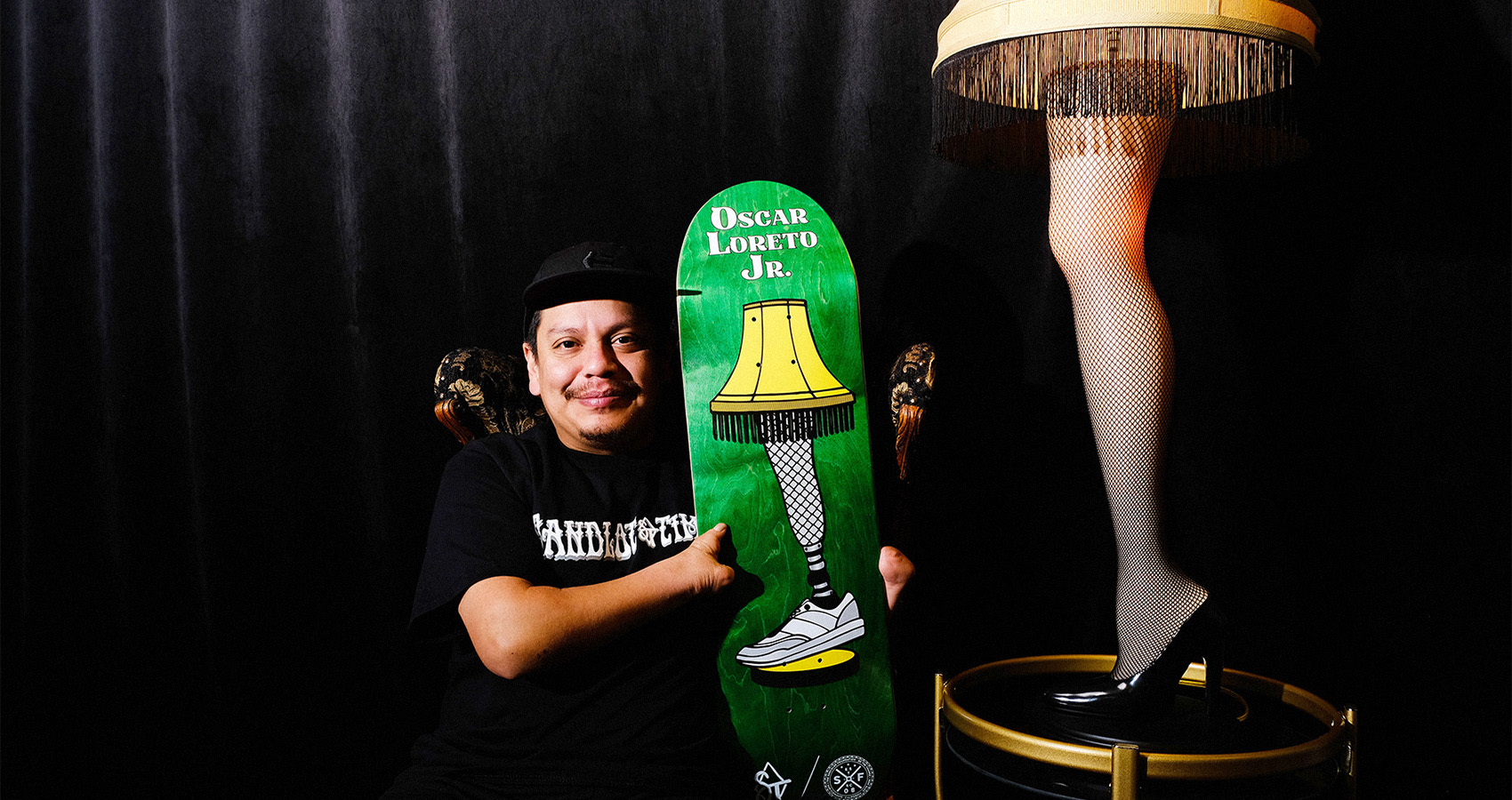 Sandlot Times and The Sheckler Foundation Release an Oscar Loreto Jr Skateboard
Oscar and the team are committing 50% of the proceeds to impact children with physical disabilities to get involved in skateboarding
Today, Sandlot Times and the Sheckler Foundation released an Oscar Loreto Jr. guest model skateboard to benefit the foundation's Adaptive Skate Programming in 2023. As a Sheckler Foundation SkateBOARD member and leader in the Adaptive Skate community, Oscar and the team are committing 50% of the proceeds to impact children with physical disabilities to get involved in skateboarding. Score one and support here today: SandlotTimes.com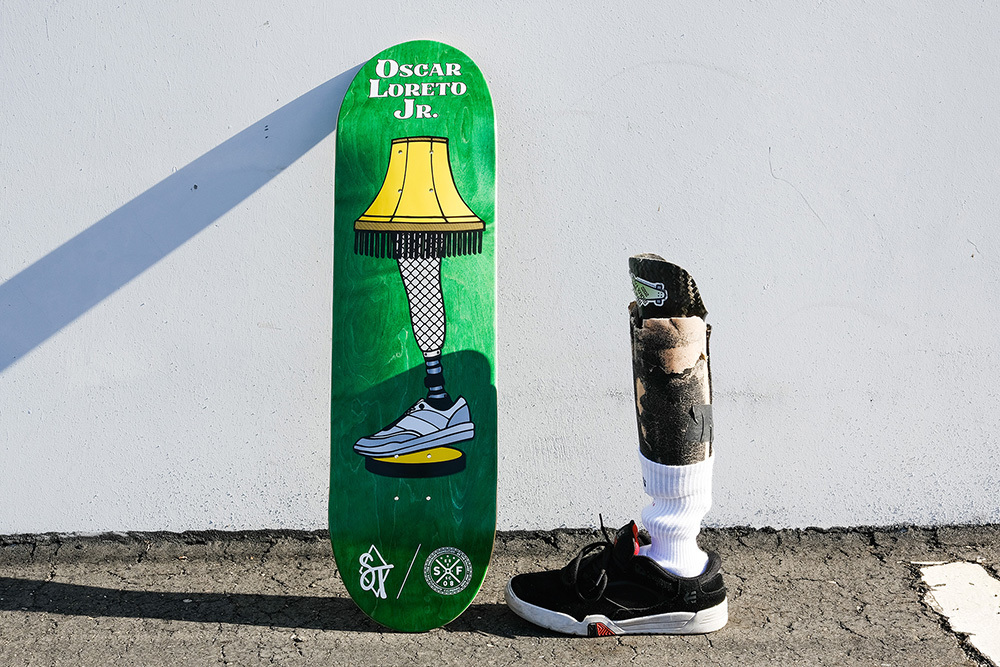 "I am very excited for this collaboration with Sandlot Times and the Sheckler Foundation," stated Oscar Loreto Jr. "I am in awe, and it truly is a dream come true to have this guest board that not only will normalize disability, but also be a conduit to further the great work the Sheckler Foundation does with their Adaptive Skate Programming. I'm so grateful to Ryan, Gretchen, Angelique, Michael and everyone at Sandlot Times and the Sheckler Foundation for believing in me and the Adaptive Skate Community."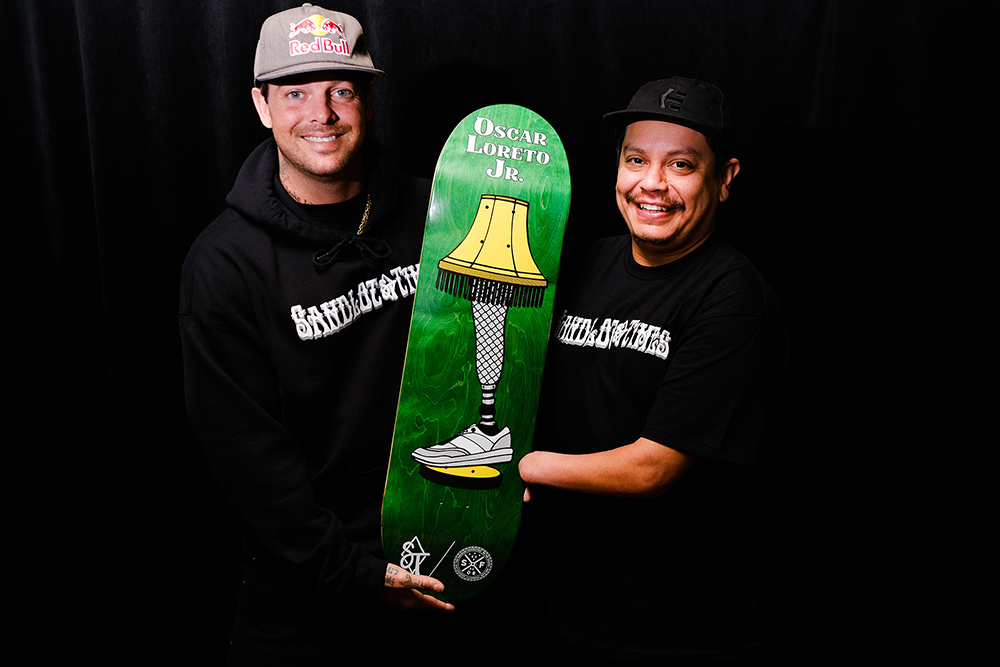 "Oscar is the man and has always supported me and the Sheckler Foundation," stated Ryan Sheckler. "It is an honor to be able to give him a signature guest board. He deserves it!"
Oscar Loreto Jr. was one of the Sheckler Foundation round three "Be the Change" finalists in 2014 when we had the privilege of first meeting him. Oscar was born in Hollywood, CA in July of 1986 with a congenital birth defect that caused him to be missing his left foot, his left hand and four fingers of his right hand. After countless doctor visits as a child, he learned and adapted to his prothesis quickly. He learned to write with both his hands and lived a close to normal childhood.
Soon after middle school, Oscar opened "Pandoras Box" of skateboarding which eventually led him to where he is now, giving back by helping to create opportunities for children with physical disabilities to get involved in skateboarding.
The Sheckler Foundation and Sandlot Times is proud to support Oscar and the Adaptive Skate Community. An Oscar Story is now available on SandlotTimes.com for $79.99 while supplies last.