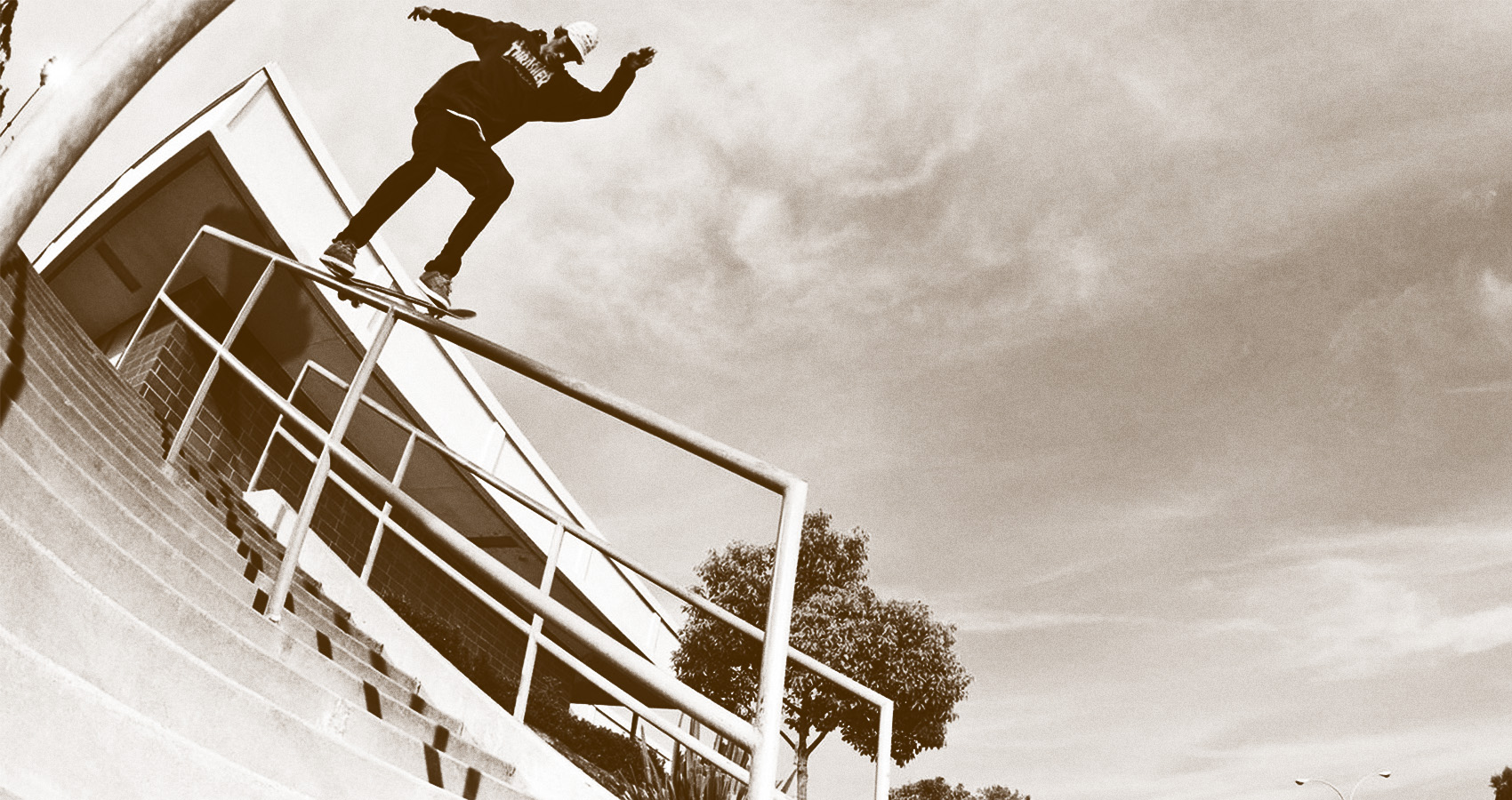 Ryan Decenzo leaves Darkstar after 17 years
Calling it quits after changes in Dwindle
Professional skateboarder Ryan Decenzo has announced that he will be leaving Darkstar Skateboards after riding for the brand for 17 years. Decenzo expressed his appreciation for Darkstar's support over the years in a statement on his Instagram Stories and hinted at the possibility of joining a new team or starting his own brand. His departure from the brand comes amid significant changes at Dwindle Distribution, which owns Darkstar, including letting go of Louie Barletta's Enjoi and firing Bill Weiss, among others.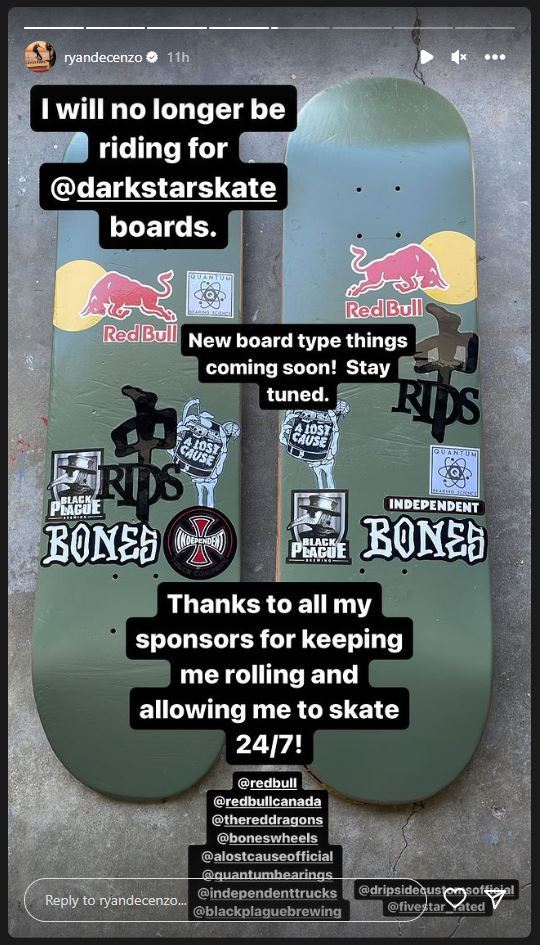 Via: Ryan Decenzo's IG Story
Despite the shock of Decenzo's departure, it is not uncommon for professional skateboarders to switch teams or start their own brands as they strive to advance their careers and achieve their goals.Decenzo has become one of the world's most respected and talented contest skateboarders during his time with Darkstar, earning numerous awards and accolades for his impressive skills on the board.