Rob Brink Talks Skateboarding And Working In The Industry
Writing, Dylan Rieder, and the Olympics
When thinking about the skate industry, it can be easy to simply think of professional skaters and the companies they ride for. However, there a lot of ancillary players behind the scenes; filmers, photographers, designers, marketers, writers… put simply, the industry is much broader than meets the eye.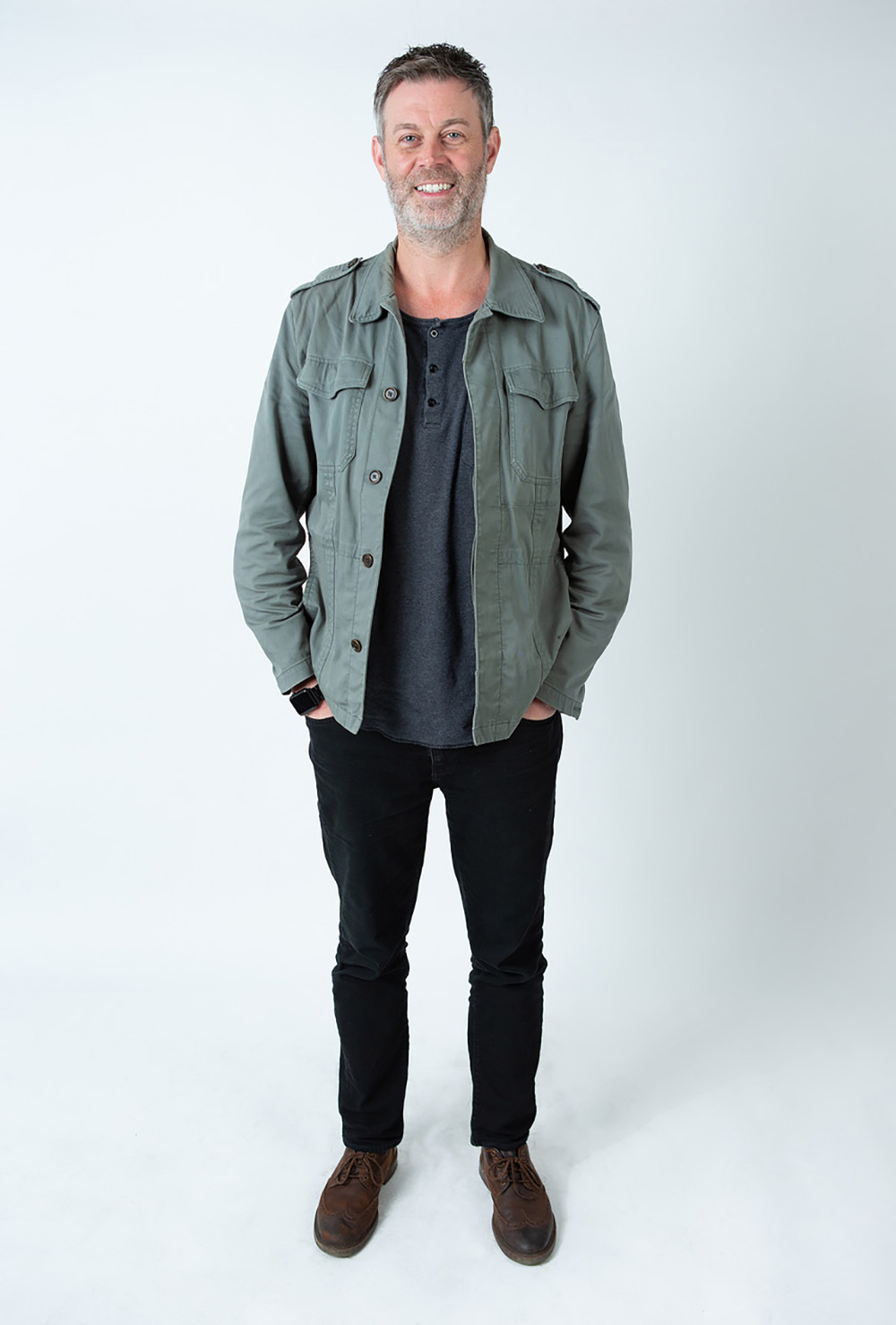 Portraits by Bryce Kanights
A perfect example of this is Rob Brink, who carved a path for himself as a skate-centric writer and marketer, working alongside Sole Tech, Thrasher Magazine, TransWorld, Monster Children, he served as the co-host of the Weekend Buzz podcast on RIDE channel, and more recently, Rob's been overseeing the content and marketing for USA Skateboarding in the lead up to skateboarding's debut in the Tokyo Olympics.
We sat down with Rob to discuss his lengthy career in skateboarding as well as his thoughts on the broader industry as a whole.
It seems to me that there's this schism in skateboarding, between the super-tech and gnarly skaters, and the more mellow, personality-based skaters. On the one hand, you've got skaters like Nyjah, Gustavo Ribeiro and Shane O'Neill, and on the other, you've got people like Ben Kadow, Sean Pablo and Beatrice Domond. Have you noticed this?
Yeah, I don't think this is a recent phenomenon though. There have always been people in skateboarding that weren't hooked up for their ability. It was more for like, their personality or something, you know, there have always been those people. Now, it's even more so the case because I think we have this like, wider array of individuals, cultures and genders, so, there's more for people to bring to the table than just tricks.

To me, someone like Beatrice [Domond] is amazing, because we're watching her learn to skate, which is really charming. Like, I like seeing her drive and her creativity. I like seeing those people. And it's not just about tricks, you know, she inspires other women. We need people who enrich the culture.
In recent times, I feel like it was largely Bill Strobeck who kind of revived this in Cherry with not only the skaters he chose, with kids like Sean Pablo learning to skate, But half the video would be like, just them smoking or them hanging out in the streets.
Bill to me has always represented the closest thing to what skateboarding feels like. His Philly footage feels like the closest representation of what it's actually like to skate in Philly, or New York. Though it was actually his old Quiksilver clips that turned me onto him, like he put out this clip of David Clark, just staring out the window while eating a pizza. There's not even skating in it, and yet it's everything that skateboarding is. Having the giggles, eating pizza, not wanting to go home yet… the best part of skateboarding often isn't even the skating itself.
That's why I preferred Blessed, because while Cherry was like a skate video, Blessed was a little more than that.
Blessed, to me, was like a sequel to Cherry, in that the two videos complimented each other. In Cherry you had these kids like Tyshawn and Sage, and then these professionals like Alex and Dylan, and then in Blessed you see the kids grown up into men who just destroy everything in their path.
Well, that's what's cool about it is there's the instant gratification type of skate video. Like, [Flip Skateboard's] 'Really Sorry', right? You're like, wow, that was fucking amazing. And then there's the long game, right? There's the stuff that you watch where there's like a narrative going throughout like years, you know. And, to me, I think Bill and FA and Hockey and Jason Dill are really good at telling that long story.
It doesn't feel like they felt pressured to give us some complete package, but instead they focus on representing every team rider in the right way. Like Ben Kadow's part in Blessed. How often do you watch a video part where you're like blown away by the skating but you're also laughing?
That part, and the Smashing Pumpkins song, like, that part is amazing, the song is amazing and Ben's one hell of a colorful character. To me, that part is incredible.
Do you find skateboarding is moving too quickly nowadays? Video parts don't seem to have the same impact that they used to have, and Instagram has surely played a big role in this.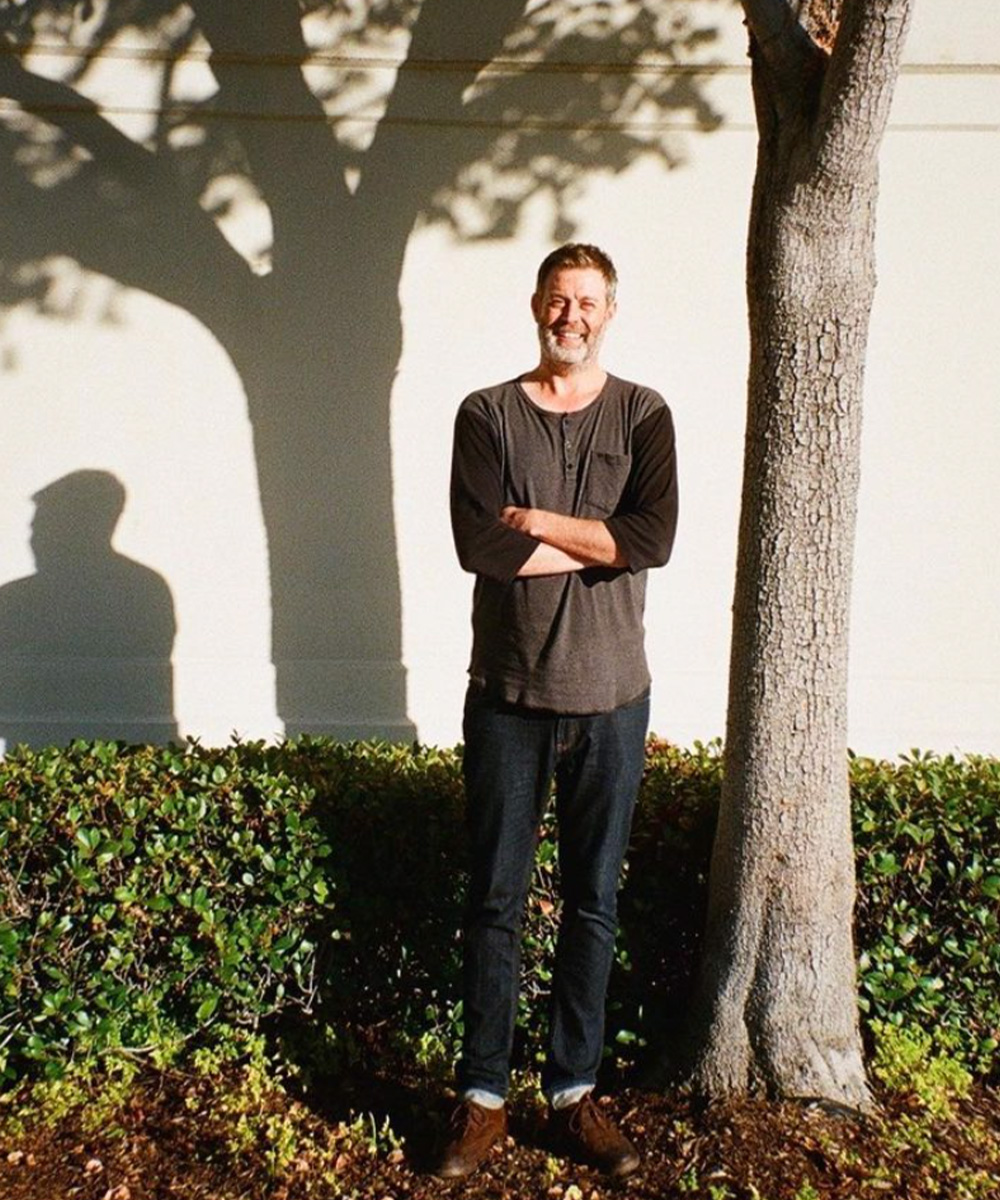 I think because of my career, it doesn't bother me so much. I've had to evolve to survive as a writer, you know, because when I went to grad school and got my degree, writing for the internet wasn't a thing.
When I moved to California, I had to get these, like, sort of digital and PR and copywriting jobs to pay the bills, because writing never would.
So, I'm writing, and then I'm doing like digital marketing and content and PR, as well as writing a bit for print. Then, in mid-2000s, people are starting to hire me for web work, like Monster Energy, and Boost Mobile, and all these companies that had a lot of money. So, then I was like a blogger. And then I started shooting photos, then I did a talk show… but to me, it's just content and it's not the platform, right? Or the delivery system. Like, to me, it's all about content.
And I think I feel that way because I had to adapt to make a living for the last 15 years. Some people really just like print, or they really just like VX 1000 footage, right? I just believe in the delivery method, so to answer your question, I don't care if I'm watching a one-minute part on Instagram of Louie Lopez, or a two-minute part of Mason Silva on YouTube, as long as I enjoy it, I don't care.
You've also done some work with USA Skateboarding, tell me a bit about that, and will we see skating in the Olympics this year?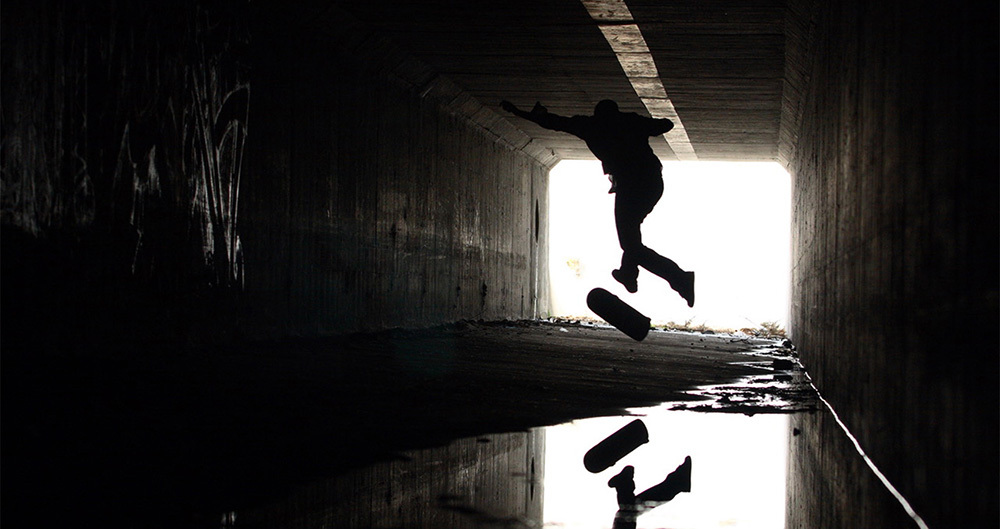 By Ryan Cropley

I'm the director of marketing and sales for USA skateboarding, which is the governing body of skating in the United States. We're also a non-profit organization, so when we're not focusing on the journey to the Olympics, we're doing charity work and just trying to grow skateboarding as a whole.
We just did an initiative with Henry Jones, who made some art for us that we turned into a capsule with boards, shirts, tees, stickers, hats and other stuff, and then proceeds from that went to black-owned and operated organizations. One is the Harold hunter Foundation, and another is Stoked Mentoring. And then we sent packages to like, I don't know, probably like 50 Black and people of color-owned skate shops and brands and organizations.

We're also working on getting adaptive skateboarding into the Paralympics, which would be a career highlight for me.
So how does the Olympic team get selected?
It's based on qualifying points in contests. That's another thing I think people don't understand is, I think sometimes people think we like arbitrarily just pick our team.
People will ask me, why isn't Ishod on the team? It's like, well, yeah, he's the best, but he didn't compete in all these contests. Or he didn't get enough points, you know.
We have a contest coming up at the Berrics soon. There will be a virtual qualifier because of COVID, but the finals will be in person at the Berrics with a limited amount of people there. That allows anyone in anyone in the country to compete. Some little kid could just enter a video, qualify, make it through all the rounds, and then end up at the Berrics and get to the Olympics.
Is there still resistance to the Olympics coming from skateboarders?
I see a lot of shit online. Sometimes I'll see industry people leaving shitty comments, And I'm like, "wow, dude." Like, virtually everyone in the industry benefits from the Olympics. There's always a couple of degrees of separation, but everyone benefits.
But people have said this forever, they said the X Games would ruin skateboarding, or Nike would ruin skateboarding, but in reality, nothing ruins skateboarding.
Yeah, and they pay good money to skaters too. Someone like Nyjah is risking a lot more than most athletes every time he films a clip, I feel he deserves some compensation for it.
Yeah exactly. Like, I look at someone like Figgy, who's absolutely destroying themselves for their career. He's amazing. I've seen Figgy in real life filming for an Emerica video and I saw him battling a trick, and the level of abuse he took for a trick was insane. I'm sure he does it for the love of skating, but I look at someone like that, who is risking their ability to walk later down the line, and he's probably not getting financially compensated enough for that.
Yeah, you look at celebrities or other professional athletes, who get paid millions for a movie, or a 90 minute game, and the risks involved are a fraction of what some skaters go through on a daily basis. But let's get back to your career. How did you become a writer in the skate scene?
Well, I was headed to Tampa Pro, and I would hit up the mags saying "I'm going to Tampa, I'm a writer, and if you need an article, hit me up." Eventually I got an article for MonsterSkate.com and got like $2,000 for it. They also mailed me a digital camera. And so that was a huge moment.
Then, a couple of months down the line, I got a gig writing for Transworld, which was like the dream mag at the time. From there, I got a job for DC shoes, and they paid for my move to California. After that, I got a job at Sole Tech, which was who I really wanted to work for. DC got me to California, but my dream was always to work for Sole Tech.
I never even owned, like Vans or Nikes or anything, I always rocked like some sort of Sole Tech shoe. They just always seemed like the coolest companies, you know?
Transworld seemed like the coolest mag, and Sole Tech seemed like the coolest brand to work for, And they both ended up working out. And so then the next thing was like, I want to be in the Skateboard Mag. And then I ended up writing to them. Like, that was my first staff writer job.
And then I get this talk show offered to me, for Tony Hawk's media company. And we do Weekend Buzz, you know. And then I had an opportunity to write for Playboy, which was like a huge bucket list thing that I thought would never happen.
Rob Brink hosted the Weekend Buzz on Ride Channel alongside Erica Yary and Lee Dupont
Working for Playboy has got to be a career highlight.
Yeah, it's funny, I literally sent a cold email to someone at Playboy after job hunting on LinkedIn, and the next thing you know I'm doing interviews with Brian Anderson about coming out, interviewing Jason Dill and a bunch of other skaters that had a broad appeal, they asked me to do a piece on Austyn Gillette… I ended up doing a handful of pieces for them.
I loved those Austyn and BA pieces. What advice would you give to people who want to work in the industry outside of being a professional skateboarder?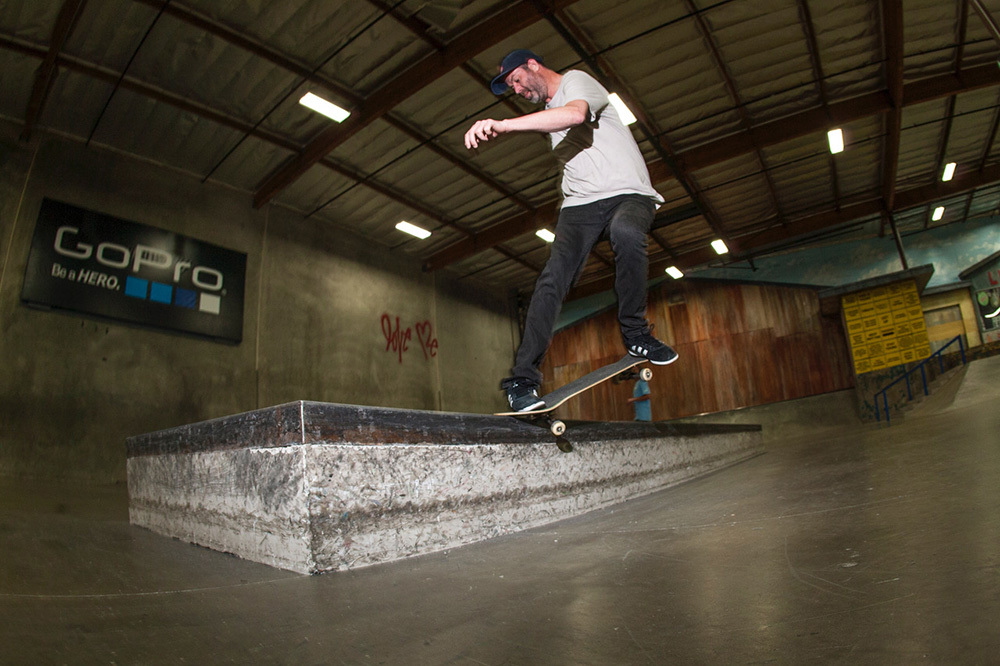 By Chris Sanchez

Make sure you love what you do. If it's photography, filming or writing, be flexible with it. You don't want to limit yourself to print mags, or just film, and not be willing to do other work. Be ready to write shitty, cheesy marketing stuff, because you never know where it might get you. I never said no to anything, even for stuff I wasn't getting paid for.

Now that you can post your work on Instagram or online wherever, hit up companies and people in their DM's because they're more reachable than ever. Try to think differently, and use the resources around you. Don't be afraid to ask.
Don't be afraid to work for free. Earn it.
On the point of doing things differently, you were one of the few people who consistently filmed Austyn and Dylan skate at Street League, I believe you even captured that viral impossible Dylan did while leaving the contest?
Yeah, I think Reda might have also filmed it, but I've never seen another angle of it. He actually tried it once on his way out to smoke a cigarette, and a bunch of us industry dudes were watching. Then Jim Thiebaud, one of my favorite people said "Dylan! Do it again!"
And so Dylan went to try it again, and I still was in a blogger headspace and got the camera out, and he landed it and everyone went nuts.

It was like dadcam or whatever, but I know that Austyn or Dylan might not make it into the finals, and wouldn't get as much coverage. But I liked those dudes so I wanted to film them. That clip is the essence of Dylan being cool to me. And funny story, I later was trying to get another pass to Street League after my time at Sole Tech was up, and the woman I was emailing at the time was like "nah we don't have any tickets."

But I had also CC'ed Brian Atlas at the time, and he responded saying "Hey Brink, I loved your impossible clip of Dylan. Make sure Brink gets the passes he needs."

At the time the passes weren't easy to come by, and that clip proved to the organisation that I was valuable enough to have around. I'm no Ty Evans, but I had enough of an eye to capture a unique clip and it put me on Street League's radar.
It was an iconic moment for sure. What's on the horizon for you now?
Well, I'm working on something with Ty Evans that I don't want to disclose just yet, I've got some personal stuff I'm working on, and there may be a book deal down the line but don't wait around for that.
Thanks so much for your time Rob!