Red Bull's 'Lost In Shanghai' Is a Cinematic Masterpiece
And we're not mad about it!
Lost in Shanghai, a Red Bull Skateboarding edit, shot in China featuring Angelo Caro, Max Habanec and Vladik Scholz on their tour to meet Dan Wileman. It's a whole cinematic experience, shot by Stijn Lammertyn.
The video opens up on multiple shots which boast the attractiveness of the city. Straight away we're seeing cityscapes, nightshots, golden hour and obscure architecture. If this makes you feel anything, it's peace (and the longing to travel!).
The first shot features Angelo Caro's flawless BS 180 into nose slide down a sloped ledge along a 10 stair. Not long followed by Max Habanec's huuuuge kickflip off a ledge which stretches over a hedge and a grassy patch! Astronomical.
Then Vladik Scholz busts out with a kickflip over a concrete ball and off the edge of a daunting looking platform. All these set the bar pretty high for the rest of the video and going forward, the viewer is not left disappointed.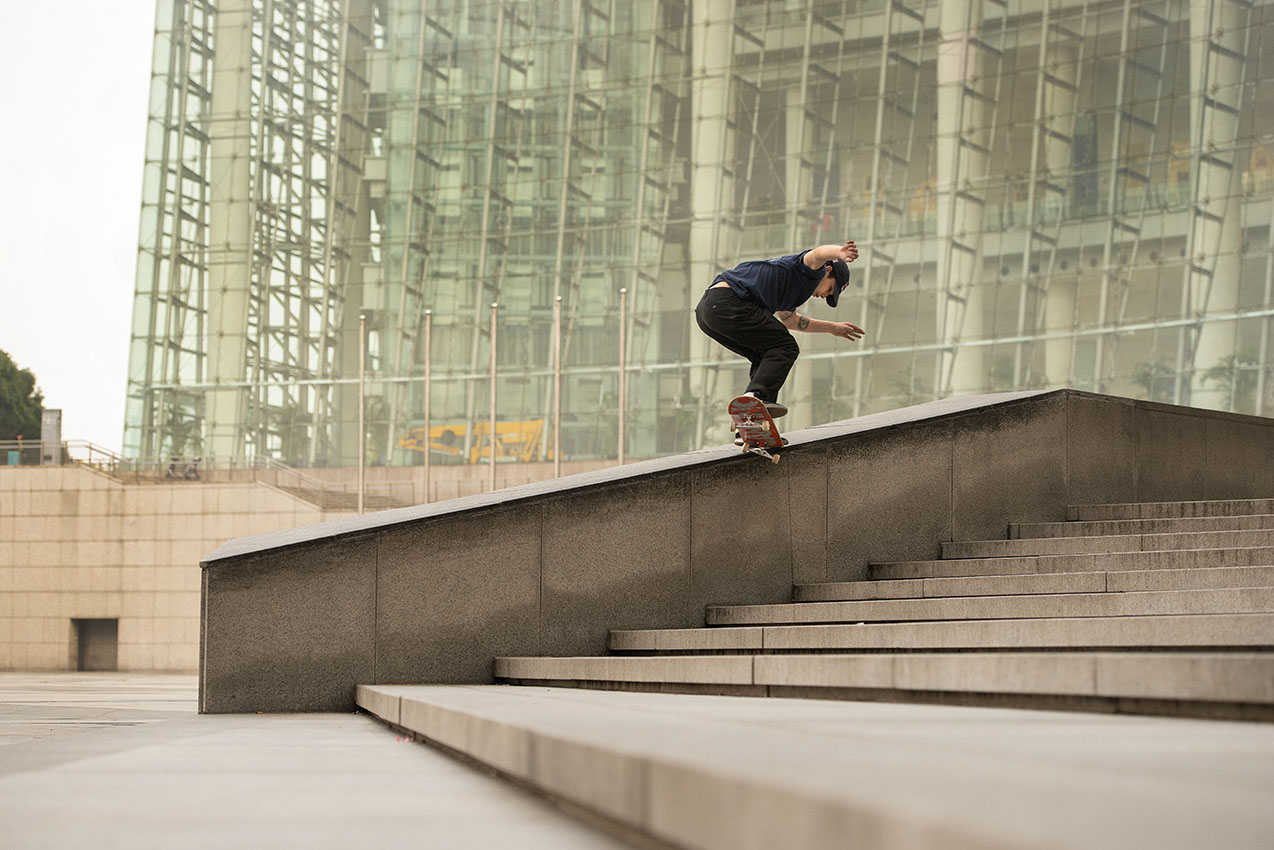 What's nice about this edit is the little snippets of life in between the skate shots- a little girl playing, shots from inside a taxi, a super friendly looking street cleaner with a big smile on his face. It's all so wholesome and gives an insight into what it's like to live in China. All of that, weaved into a super squeaky clean edit is mesmerizing to watch!
As the part moves on we see copious grinds, flip ins and outs, stair sets, tres, hardflips and we are left wanting more.
Whether you're and avid skater, or a beginner just wanting to dip your toes in, you can be sure to be inspired after watching these clips. So what you waiting for? Grab your board and get gone!