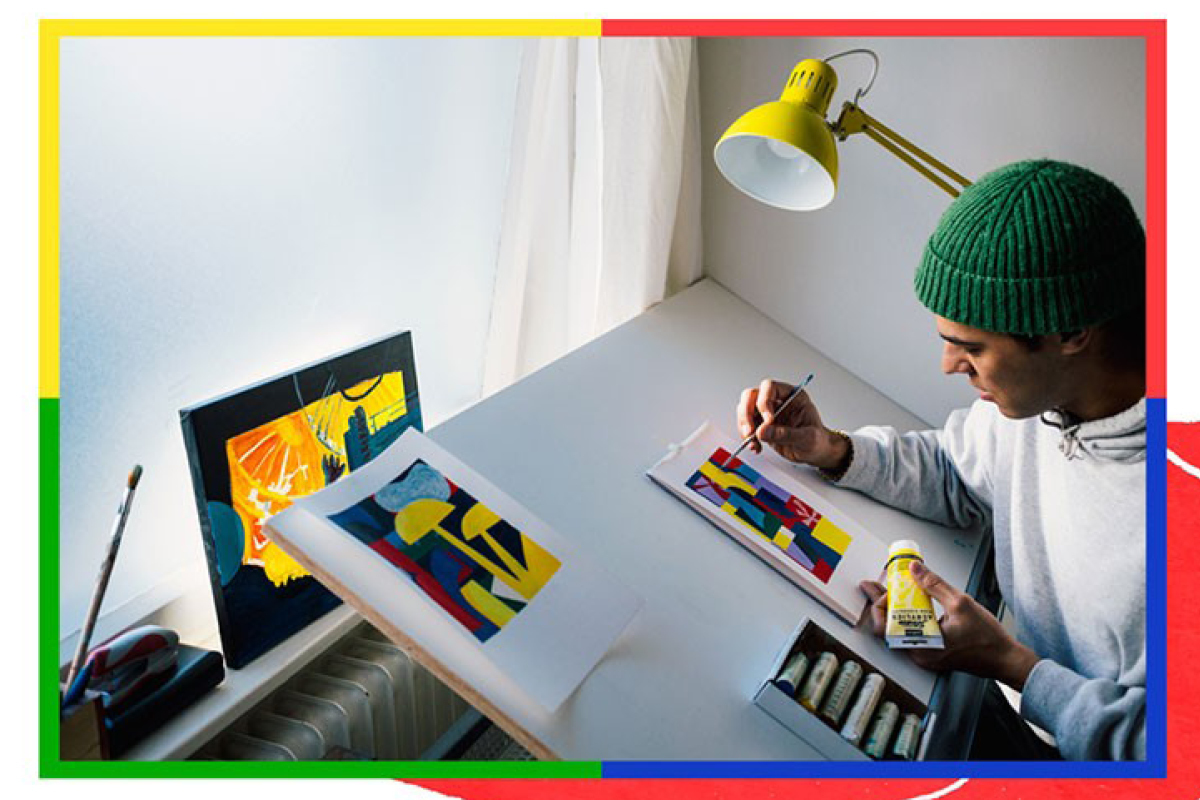 Real Skateboards' Guest Artist Daniel Clae Sits Down For An Interview
The artist talks about his concepts and shows off some of his work.
Skateboarding is sort of an art in certain ways. What's pure art, though, is board design. Yeah sure, some of us don't think too much about what's on the bottom side of our deck. After all, it'll probably just get torn up over the years. However, we think you should give the artwork on your board a little more thought. Who doesn't want a deck that looks awesome? Real Skateboards has taken that to the next level by inviting guest artists to bring their inspiration to life in a different medium. The current artist-in-residence for Real is none other than Berlin's own Daniel Clarke.
Clarke was interviewed for the Real Skateboards website in conjunction with the project, and it's a pretty heady conversation at times. Of course, there are also examples of his work in the interview. He has a very colorful, expressive style but its abstract enough that it looks perfect in the medium of a skateboard. Clarke has done a lot of work-related to skateboarding even before this, he's a designer for Skateistan, and we're excited to see what else may be coming from this talented dude.