WE VIRTUALLY SAT DOWN WITH PHIL ZWIJSEN
Phil Zwijsen speaks about his life and Belgiums skate scene
Phil Zwijsen is, along with chocolate, one of Belgium's finest exports. The 33-year-old has been shredding it up for a while with his unique, almost uncomfortable skating style. From skating bridges to skating in pouring rain there's no doubt that all of us could learn a thing or two from Phil. Having inspired many young Belgian skaters, it was only right that we have a quick chat with the man himself about the Belgian skate scene. Since Phil is a busy man, we had to conduct this interview over email, and he also proved to be a man of few words. Fortunately, those words were plenty interesting.
For those that don't know, you grew up in Antwerp. You've moved around quite a lot though, having lived in places like Barcelona, London, and Guéthary. Are you back home in Antwerp now? Where do you spend most of your time?
I spend most of my time in Biarritz (France) and traveling.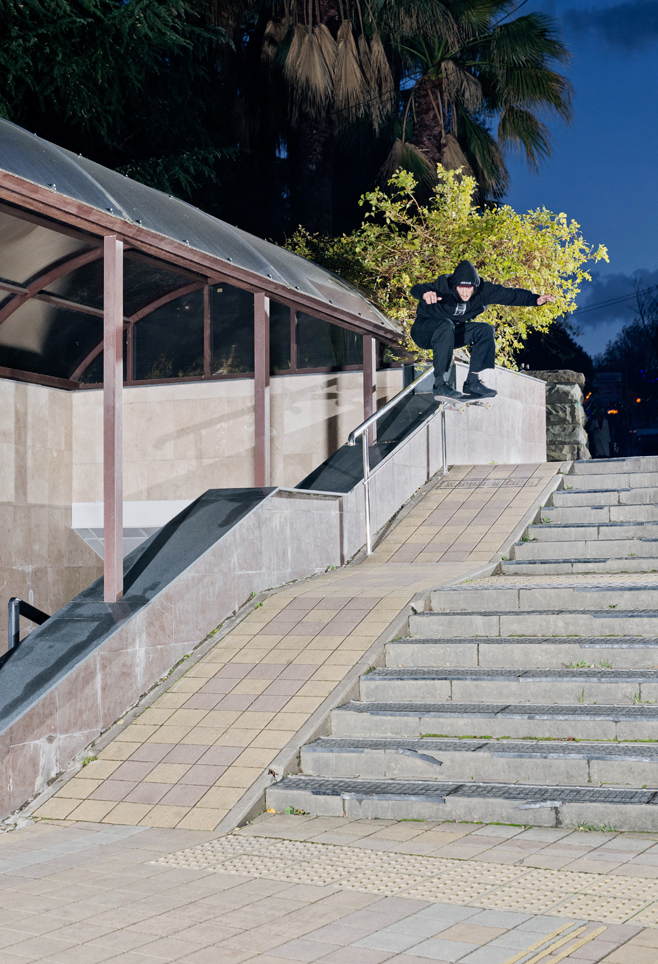 From what I know your brother and his friends inspired you to start skating. Take us back. How old were you when it started? What was the local skate scene like at the time?
I got my first board in 2000. I used to skate with my uncle's old board before. I shared it with my brother. It was an old Alien Workshop board with a slick layer and big slammer soft wheels. There were already a lot of skaters in Antwerp but I used to always skate this mini ramp in the small town I was living in, just outside Antwerp. For the first two years, I would skate there. After that, I started going more to the city and meet more skaters.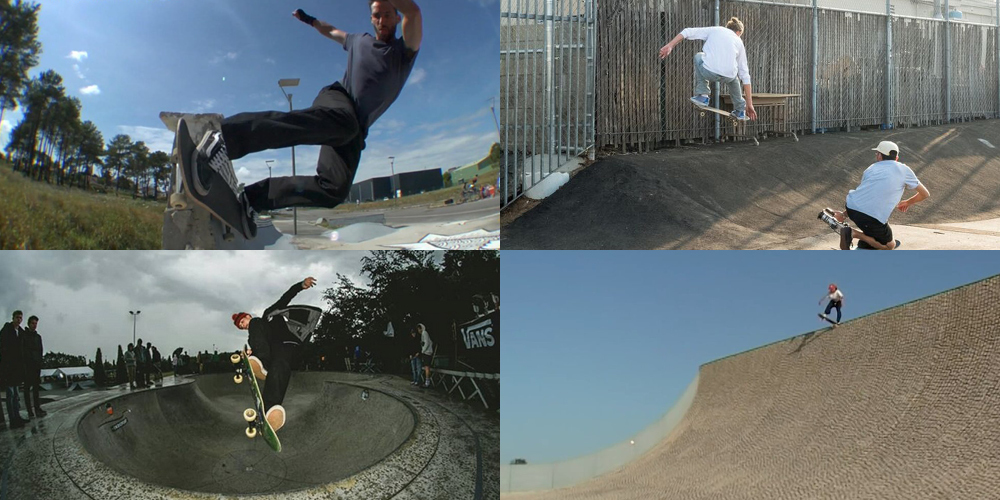 Which Belgian skaters should the Dose readers check out?
There are so many now. When I was growing up I used to like the skating of Hans Claessens and Sven Aerts. Check their old footage. Then the younger generation: Jeroen Bruggeman, Yannick Goris, Logan da silva Ortiz, Donald Huycke…
Big love for Belgium, but most roads and sidewalks here are pretty useless for skating. Cracks and broken pavements are quite common. Plus it rains a lot. Did that help you improve as a skater?
I guess it makes you more adjustable when you go to other places with the same problems. I don't know I always like to skate spots like this. You have to be a bit more creative I think.
What's your favorite skate spot back home in Antwerp?
Maybe the one next to the city skate park there's a spot with all these wallies. And the harbor.
Most of your clips are super raw spots. Hans Claessens kind of opened your eyes to that kind of skating right? What do you think the younger generation of skaters could learn from what he taught you?
Yeah, he did. I love his approach. I think the best thing you can learn from it is that don't be too picky with the spots. And just skate everything you can.
Another friend of yours is Jarne Verbruggen, who is a great skater. Since you're a bit older, did you take a bit of a mentor role with Jarne or were you just two friends skating together?
We are just friends skating a lot together. But yeah he went through a bit of a tough time so I tried to help him as a friend would
Jacky is such a classic Belgian video. It's 100% Belgian from spots to skaters, and it's filmed by you. Jacky Jacky is also so iconic. Were these the biggest projects yet for you? If not what was?
Filming wise for sure. I've never had that much footage in them mainly because I was filming and injured as well.
Do you have any filming/editing tricks you want to share with us?
Don't change from Final Cut to Premiere just before you are finishing your deadline. Start working earlier on a new program so you have more time to learn it.
You've got so many good parts and clips out there, but, of course, there's one that stands out from the crowd: Waterproof. Shooting those scenes can't have been easy and you even went full storm-chaser mode for it. What was it like seeing that video get such good recognition?
I'm pretty happy with the recognition we got. We put a lot of time and effort into it. So I'm really happy it came out kind of how we wanted it.
It seems like the older you got the more you started taking care of your body. You quit smoking, started stretching, went vegan. Has your physical shape gotten better throughout the years or are you more beat up now than ever?
I think the more you skate the more you will damage your body. So yeah I try to do a lot to make sure my body is in good shape.
You also moved to Guéthary in France a while back. Quite a big difference from big cities like Barcelona and Antwerp. How was that experience? And how's the surfing going?
It's nice. I love to be close to nature. We got the ocean and the mountains and Spain is so close by. It's a big difference, but we always go skate in big cities so we get both now. I love surfing. I need to go more
You seem to be on some type of board 90% of the time. What do you do when you're not surfing or skating?
I like to hike here in the mountains and I really like climbing but yeah most of the time skate or surf.
You're a massive globetrotter. What country delivers the best skating?
I love Japan. One of my favorite places to go. Nice spots, nice people. Overall a great experience.