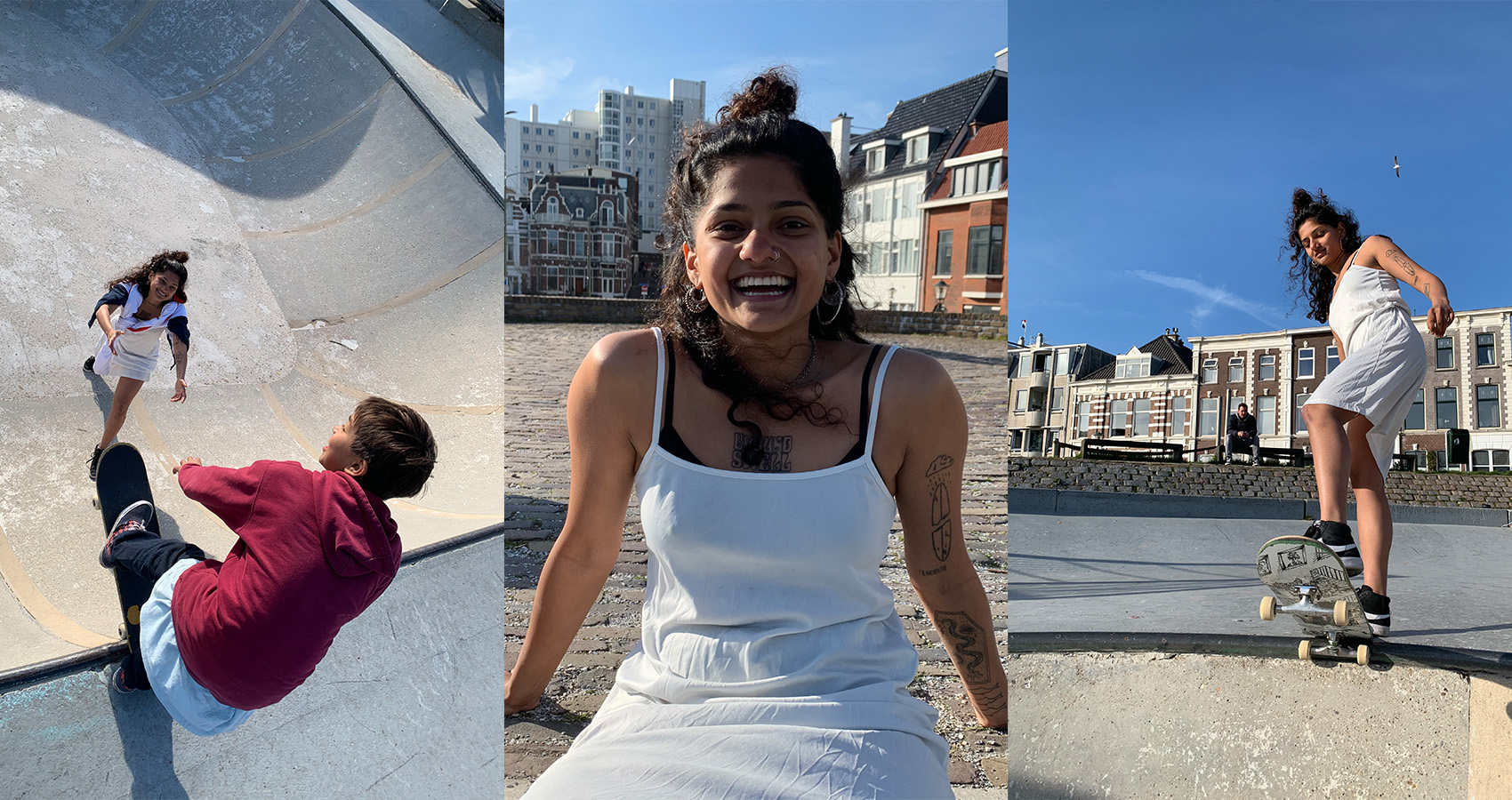 Get To Know 'Skaters For Skater' Founder Nuka Lachman
Her foundation is helping communities living in marginalized areas in Morocco
Nuka is a skateboarder with a passion for community projects. This Dutch Trinidadian currently living in Scheveningen, The Nertherlands, has a lot going on for a 20-year-old. From spearheading a sports-for-development foundation, skateboarding and surfing, bartending, constructing, and repairing furniture.
Skateboarding is more to Nuka than just having fun – she invests 80 percent of her time into her passion project, Skaters for Skaters, a foundation that equips and trains local skate entrepreneurs living in marginalized areas in Morocco.
The aim of her work? To build a brighter future for the skaters and their community.
We sat down with Nuka to discuss the impact of Skaters for Skaters and how she empowers communities through skateboarding.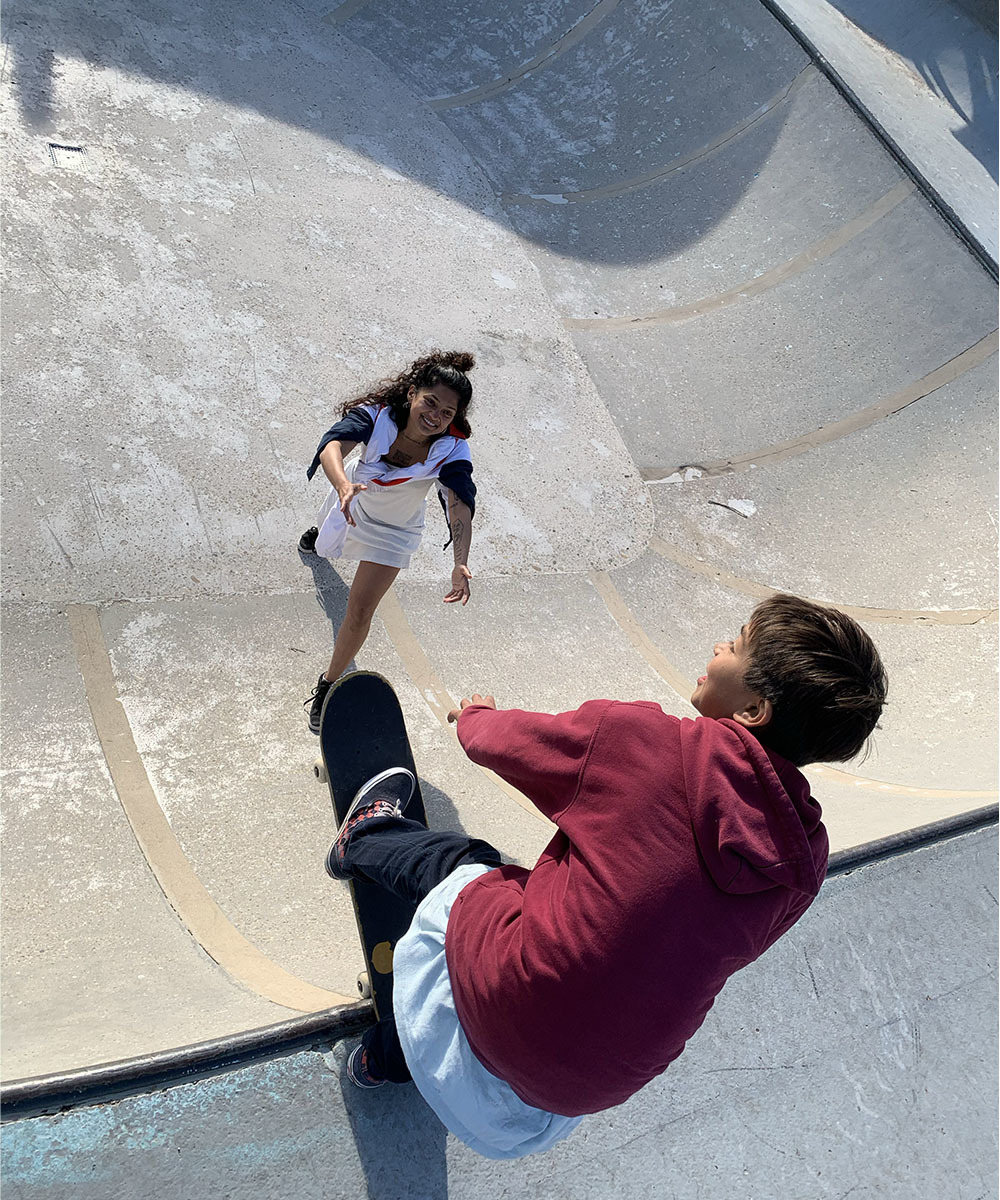 Nuka, Skaters For Skaters, the name of your foundation, implies that you are a skater yourself. So when did you start skateboarding?
I started skateboarding in 2014. My younger brother was skateboarding then, and he and his friends asked me to join them at various skateparks and spots as their nanny and filmer. Seeing him skate and how it helped him cope with his struggles in life got me into it.
Surfing helped me cope before I skated. Due to the lack of proper surf conditions and my curiosity towards learning new things, I started using my younger brothers' set-up at our local park in Wateringse Veld, a Vinex neighborhood (a Dutch housing program launched in 1993 by the Dutch Ministry of Housing with the aim of building around 750,000 new homes nationwide, editorial note) just outside of The Hague.
"Helping makes me feel like it's worth living another day for."
There was a small skate scene back then (@wvlocals), where I learned my first ollie, dropping in, and other basic tricks. The community there was really supportive; they gave me their old and spare gear so I could build my first set-up. Skateboarding ended up helping me through struggles, showing me that I could have a future and build a future for others and their communities. It still motivates me and helps me face my traumas and grow from them.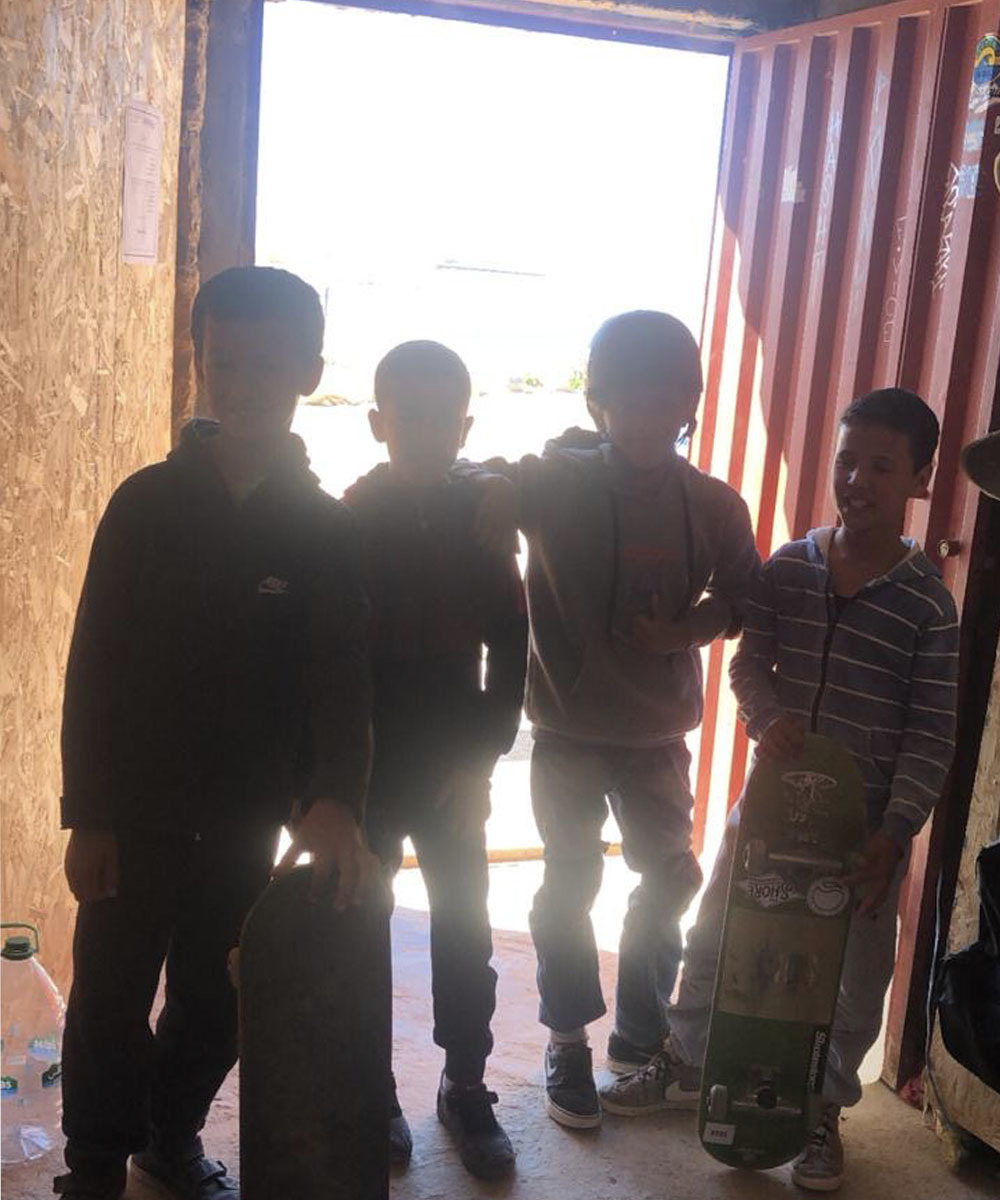 While I was homeless in a country where it rains and pours so much, surfing and skateboarding kept me motivated because the rain couldn't take my warmth and energy in a wetsuit. For skating, we used indoor skateparks and garages. It simply makes me feel alive. Helping makes me feel like it's worth living another day for.
What inspired you to bring Skaters For Skaters to life?
I noticed that some people, of course not everyone, have so many spare decks, hardware, trucks, wheels, shoes, clothing, etc. Meanwhile, there are also people here, on Earth in general, that are beyond struggling to come around and could really use support in their lives. I knew some people need skateboarding, just like I did.
Besides that, I think it's a shame to let all that good stuff not be used, reused, recycled, and upcycled. With hard work, it is possible to support locals from marginalized areas and those in other unforeseen circumstances with their personal growth – to create more developed regions and better prospects for these people through skateboarding.
I've always been a person who loves to give and share, whether it was my last Euro while being homeless or my last sip of water in the Western Sahara. In this case, I got inspired to found Skaters For Skaters because I wanted to share the life lessons that skateboarding taught me about equality.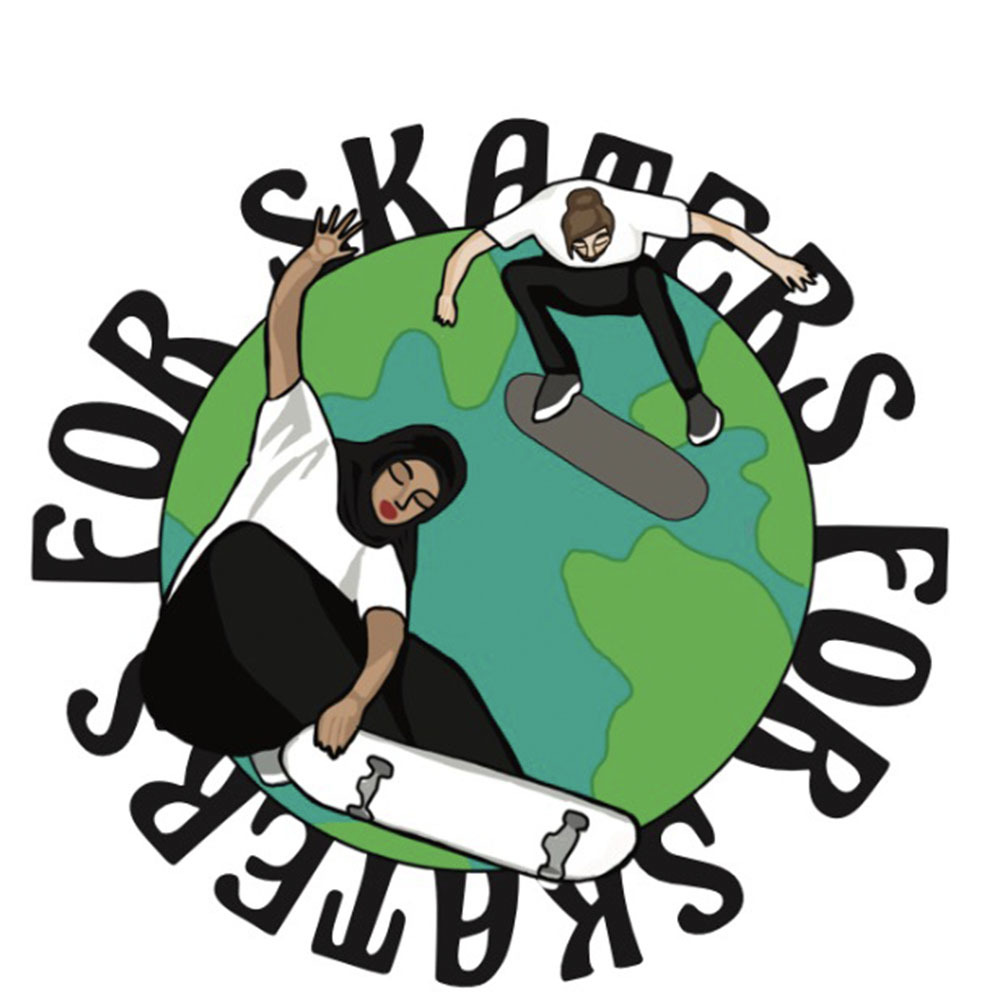 I learned that one Euro was worth ten pieces of bread in Fez, Morocco, at age 13. There's no reason why people own over a dozen houses. At the same time, there are people out here starving. I have this drive to research how unfair and uneven it is to work so many hours more for less amount of money due to where you come from, how you appear, or what your name is. Also, the thought in mind that a diploma from some countries and different schools located in specific neighborhoods is considered worth more than a diploma for the same studies in a foreign country. Going to school is so normalized for some people, up to the point that they don't even believe not being able to go to study exists too. The list goes on and on – there's so much I strive to change and fight against.
"I have this drive to research how unfair and uneven it is to work so many hours more for less amount of money due to where you come from, how you appear, or what your name is."
Besides that, there was this specific person I met skateboarding the boulevard while working at the surf school The Shore Scheveningen, and we connected immediately. He was actively looking for a job and housing, which was rough because of the usual stigmatization of immigrants. We told each other about our lives and experiences. I related to knowing what it's like not to have a place to stay. I, fortunately, worked myself out of that situation two years before, and I was sure he would do too.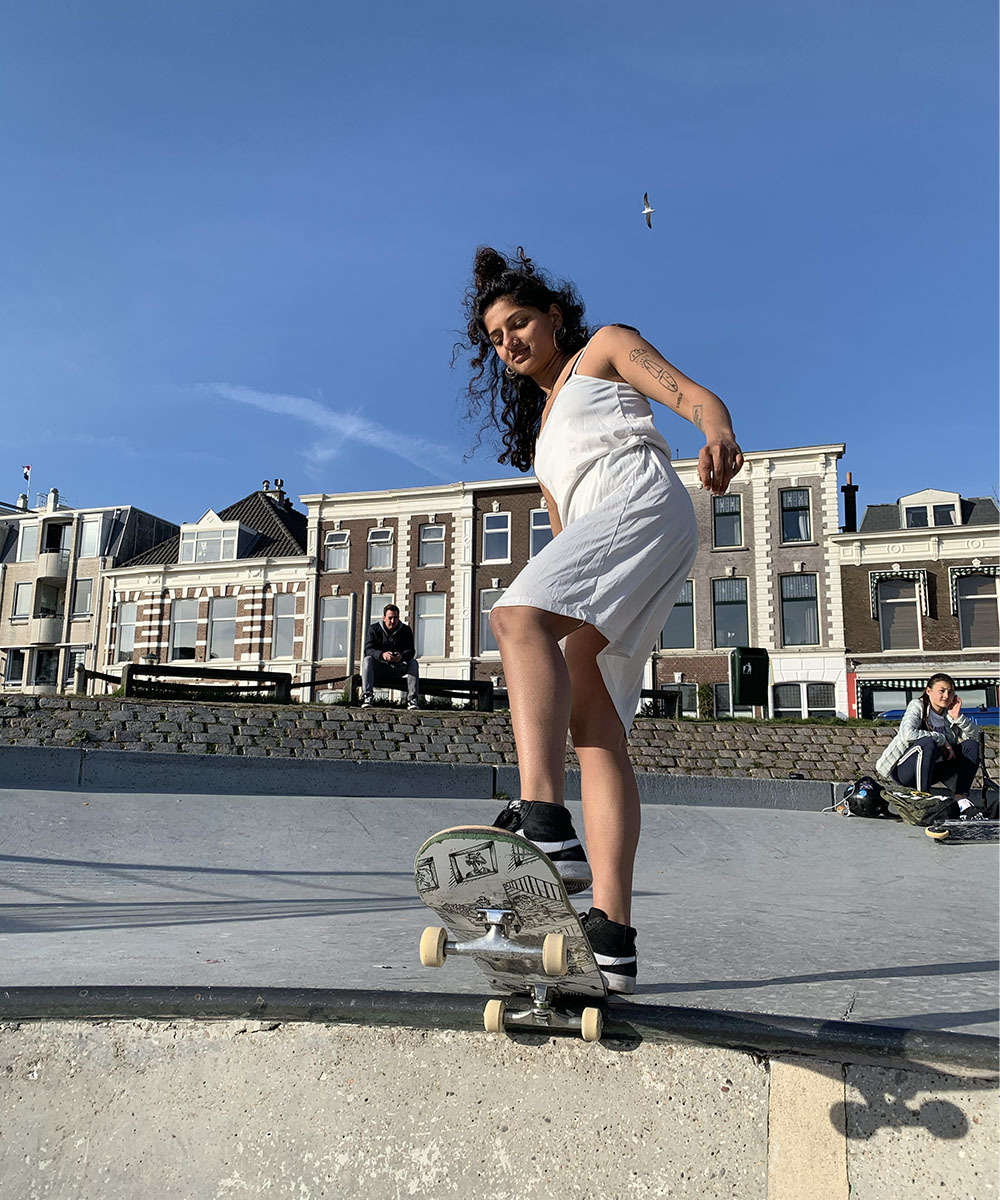 He got hired at the surf school, and I provided him housing. He got a place for himself within a short period. He is one of the most hardworking and inspiring people I know.
A year later, I headed back to Morocco, and on my socials, I asked for spare skate gear to donate. Seeing people spreading the word, reposting the poster, reaching out, and handing over their gear was incredibly fulfilling. It motivates me even more, to see how empowering it is for them to feel a part of this initiative. I brought more than I could carry myself, and many people I crossed paths with helped me take the luggage.
For me, experiencing the emotion from the local skaters receiving the needed gear, advice, and a listening ear; someone who understands, and someone willing to live to see them grow – during that trip, was amazing. I stayed a few months longer than planned because I could not strive to be that person for someone else, whom I needed when I was younger. It's something I always keep in mind.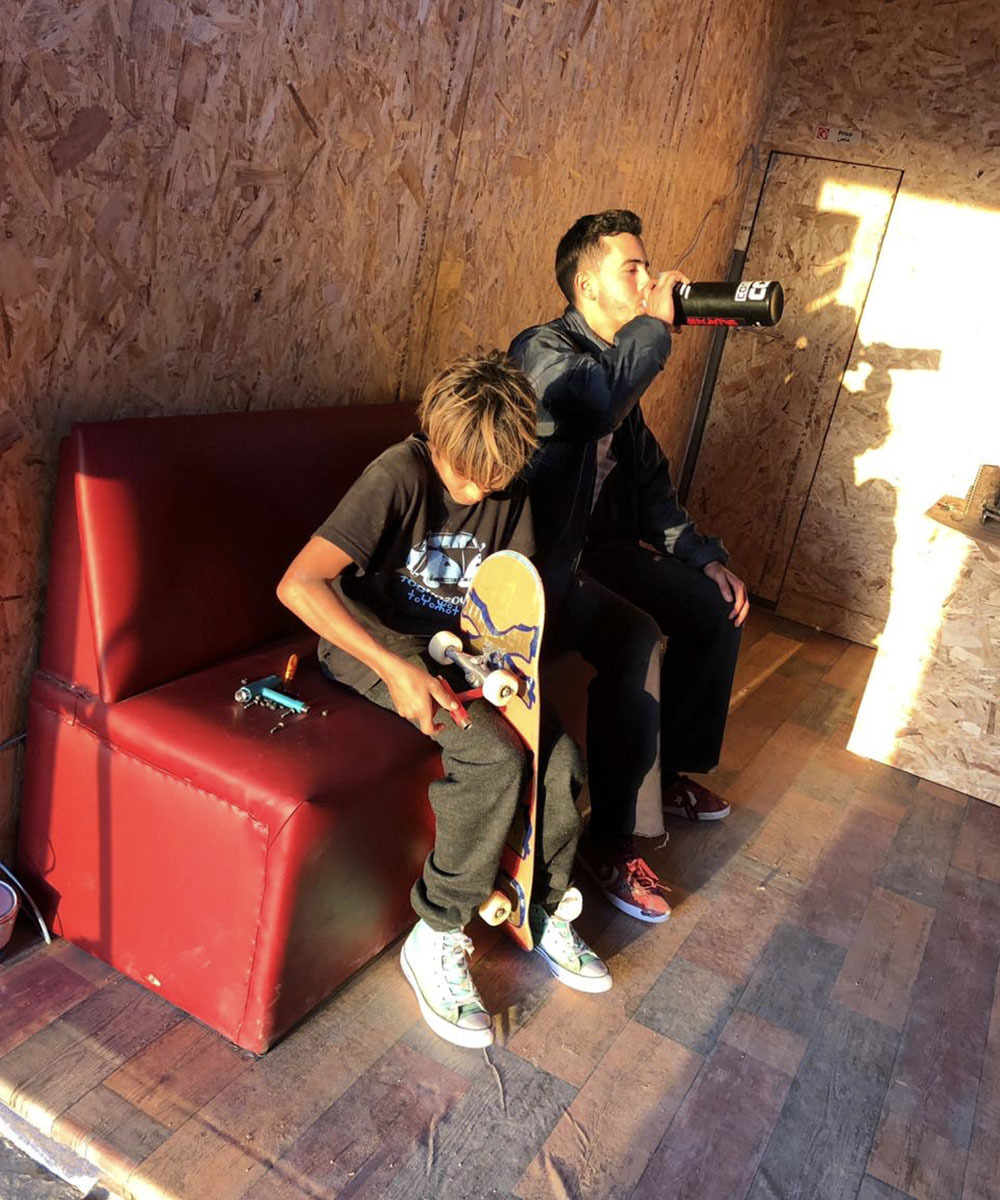 I ended up living and traveling with local skaters; some of them were youth friends of this friend I met at the boulevard. I lived and traveled with them around Morocco. I shared ideas with people that were also planting positive seeds of skateboarding.
When I came back to The Netherlands, I continued building the concept, working on building a better world with locals to participate in activities and decide on their futures – being able to initiate something in their best interest for the development of others. I guess that's where it started.
What is the mission of Skaters For Skaters?
I don't think there's just one mission. For me, it's about helping to the fullest extent, to stay connected to the origin of skateboarding and the most beautiful things that skateboarding can teach you. What distinguishes Skaters For Skaters is that we provide communities with the best aftercare. I, myself, have lived with them for a while. I know their stories and care about them with every vein in my body.
What we strive for is not there yet, but I am working on it; there are enough opportunities and equal opportunities. Educational programs and life coaching are definitely on my agenda. In addition, I want to use skateboarding to build communities in Morocco and help people find their purpose in life.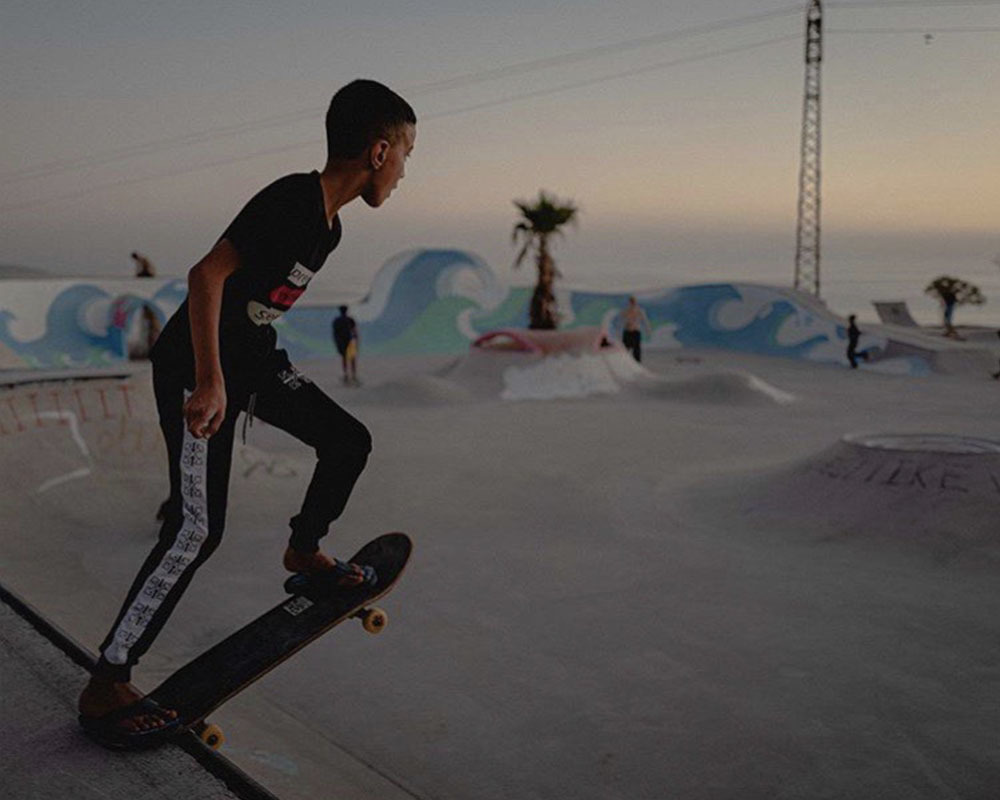 What is your daily routine being the founder of Skaters For Skaters?
There is no daily routine in my life. Besides checking the weather forecast, the surf forecast, the tides' chart, and checking in on friends who might need a listening ear, I do what I have to do. I make appointments, collect ideas for the foundation, and do hours of research, most of which is impulsive.
At the moment, it's almost impossible to travel to Morocco due to the restrictions caused by COVID. So, therefore, I have plenty of video calls right now. I am staying in touch with everyone who will need the help of Skaters for Skaters and everyone who wants to make a positive change through skateboarding.
I'm in contact with the skateboard association of Temara through Rashid El Khadraoui and Nassim Lachhab. Occasionally I have calls with Ali Tamara, the owner of Tamara Skateshop in Agadir and the co-founder of Taghazout Skatepark.
On top of that, I host donation days, where I spend the whole day at a skate spot to collect donations. I make a poster beforehand for the social media networks, and then the word spreads around due to goodhearted people. Sharing is caring – giving is living.
I also get lots of clothing donations, distinct from the donation days—these clothes I then sell online. The profit goes entirely into the foundation. The customer service, photo shoots for the clothing, collecting pre-used packaging materials, and sending out these packages in sustainable packaging – and when less than 15 kilometers away, I deliver these items personally by skateboard or bike –are all done for the sake of Skaters for Skaters and the love for combining sustainability with affordable fashion.
That's what I do, but it still feels like I'm not doing enough.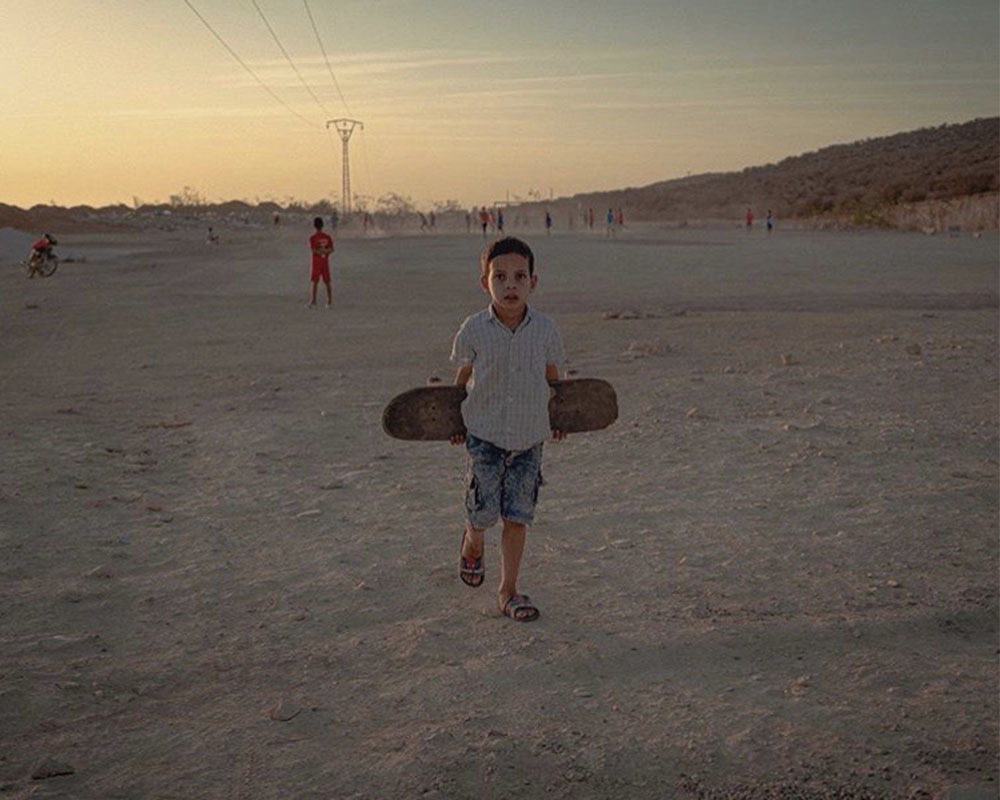 Where in Morocco does Skaters For Skaters work, and do you plan to expand the foundation into other countries?
I have this urge to provide and help those who don't have access and opportunities to create a better future to the fullest extent without considering borders.
I brought donations to Imsouane, Tamraght, and Taghazout, and I'm currently building a skatepark in Temara. So, for now, I'm focusing on building the skatepark in Temara and the aftercare in Morocco; the aftercare is really important to me, and it's what Skaters For Skaters stands for.
Is Skaters For Skaters funded solely on donations, or do sponsors also contribute to the foundation?
Solely on donations at this moment. Some donors are foundations, and I know the people behind it. For instance, there is Skatepark Sweatshop and Wegdeck in The Hague, whose owner provided me with a workspace, and he makes donations on a larger scale from time to time. There are donation spots throughout The Netherlands and Raion Skate in Belgium. Then some people offer to help and share their stories, experiences, and other helpful information, which has been necessary. One such is the organization Women Skate The World. However, Skaters For Skaters has no big company or on-paper sponsorship. The local people in Morocco and I enjoy helping and learning from this work experience.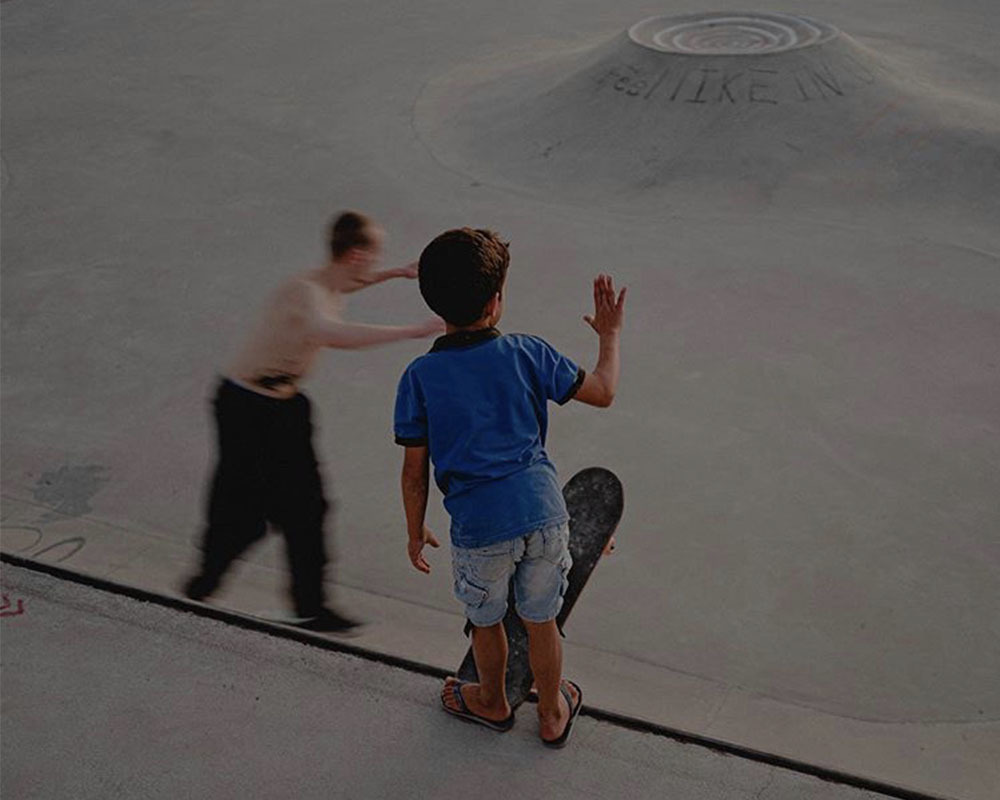 Have you faced any challenges running Skaters For Skaters?
With COVID right now, it's hard to travel to Morocco. In general, it's a lot of time and works – but it is worth it. It fulfills me.
I saw on Instagram that you are nominated for the Young Impact Awards in the Netherlands. How does it feel to be recognized for making the world a better place and to be known as a game-changer at such a young age?
I don't care if someone finds what they want to do with their life at age 12 or 100. It is about doing what you have in mind, with your right mind. I wanted to be the person that I needed when I was younger. I struggled a lot, and I want to make this world a better place for those who live in uncertainty.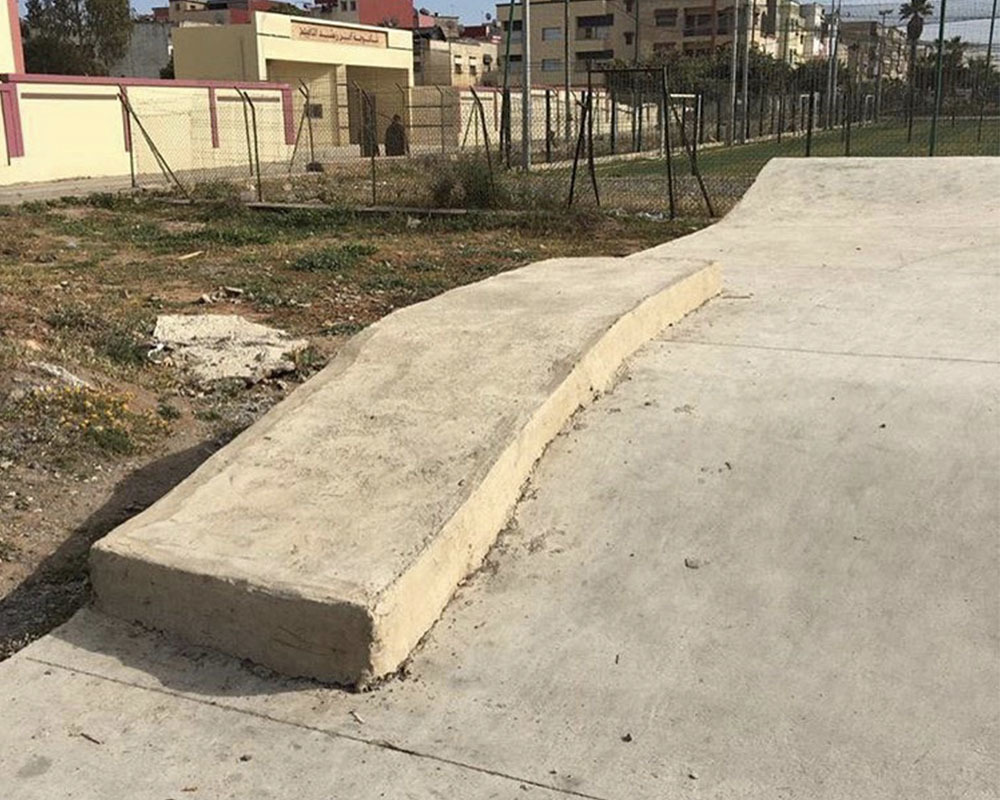 Skaters For Skaters is already having a significant impact on communities. What do you hope for the future of the foundation?
I want to finish building the skatepark in Temara. It's a work in progress, and unfortunately, due to COVID, it's behind schedule right now.
I want to empower the people I help to make opportunities for themselves based on what they want for their futures, reflect on their current needs and continue to work for them. It's hard to make a Euro out of a Dirham when there are not enough equal opportunities. I want the generation I am helping right now to become one that will help others too. I want them to feel satisfied with their work because they will participate in shaping a better future for the next generation.
Thanks so much for your time Nuka! Keep on doing what you do because you rock!
Support and follow Nuka on Instagram @nukalachman.