 Leticia Bufoni Talks About Boarding For Breast Cancer
It's an important cause that's important to talk about
In the world of sports, there are a lot of cancer-related drives and promotions done. In fact, right now they are doing their "Crucial Catch" campaign in the NFL. Skateboarding is not untouched by the scourge of cancer, and there are skaters out there who are hoping to spread awareness. That includes Leticia Bufoni, who is an ambassador for the nonprofit group Boarding For Breast Cancer. Recently, she sat down (alongside Boarding For Breast Cancer's Megan Pischke) with Red Bull to talk about the cause.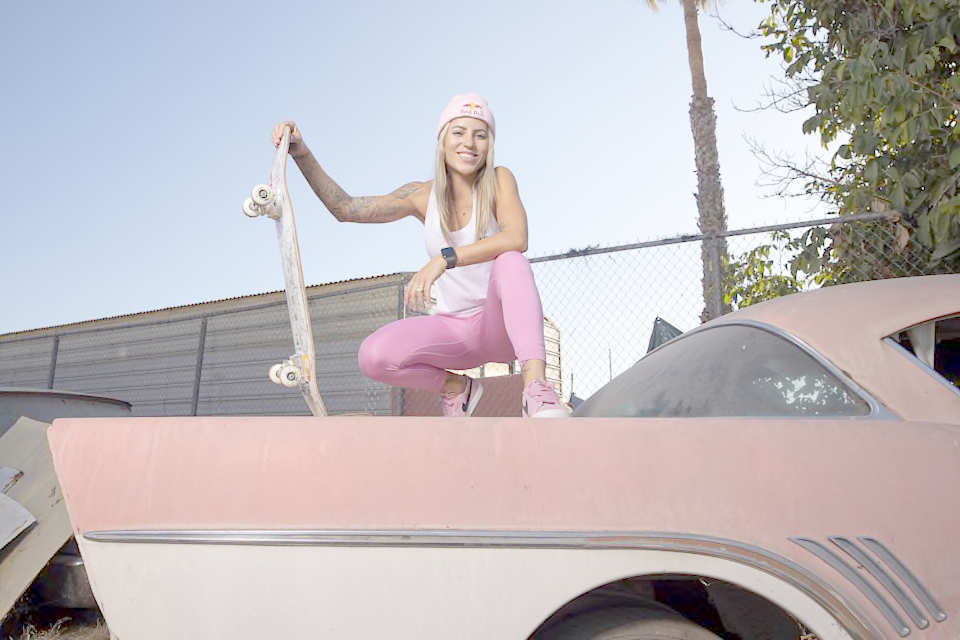 Photo © ATIBA JEFFERSON
Bufoni is a big name in skating, and she's lending her name, and voice to Boarding For Breast Cancer's cause. The organization wants to educate people about breast cancer awareness and how to maintain a healthy lifestyle that can reduce the chances of getting breast cancer. As Bufoni says in the interview, "Everyone knows someone touched by cancer. It's important to talk about it so women get screened and know the warning signs." Usually, we post fun videos and stuff here at Dose. However, this is an important cause, and we wanted to get the word out to help support it. If you want to read the full interview, you can do it here.
READ NEXT: BEAGLE IS AT IT AGAIN IN THE LATEST BEAGLE TAPES UPLOAD