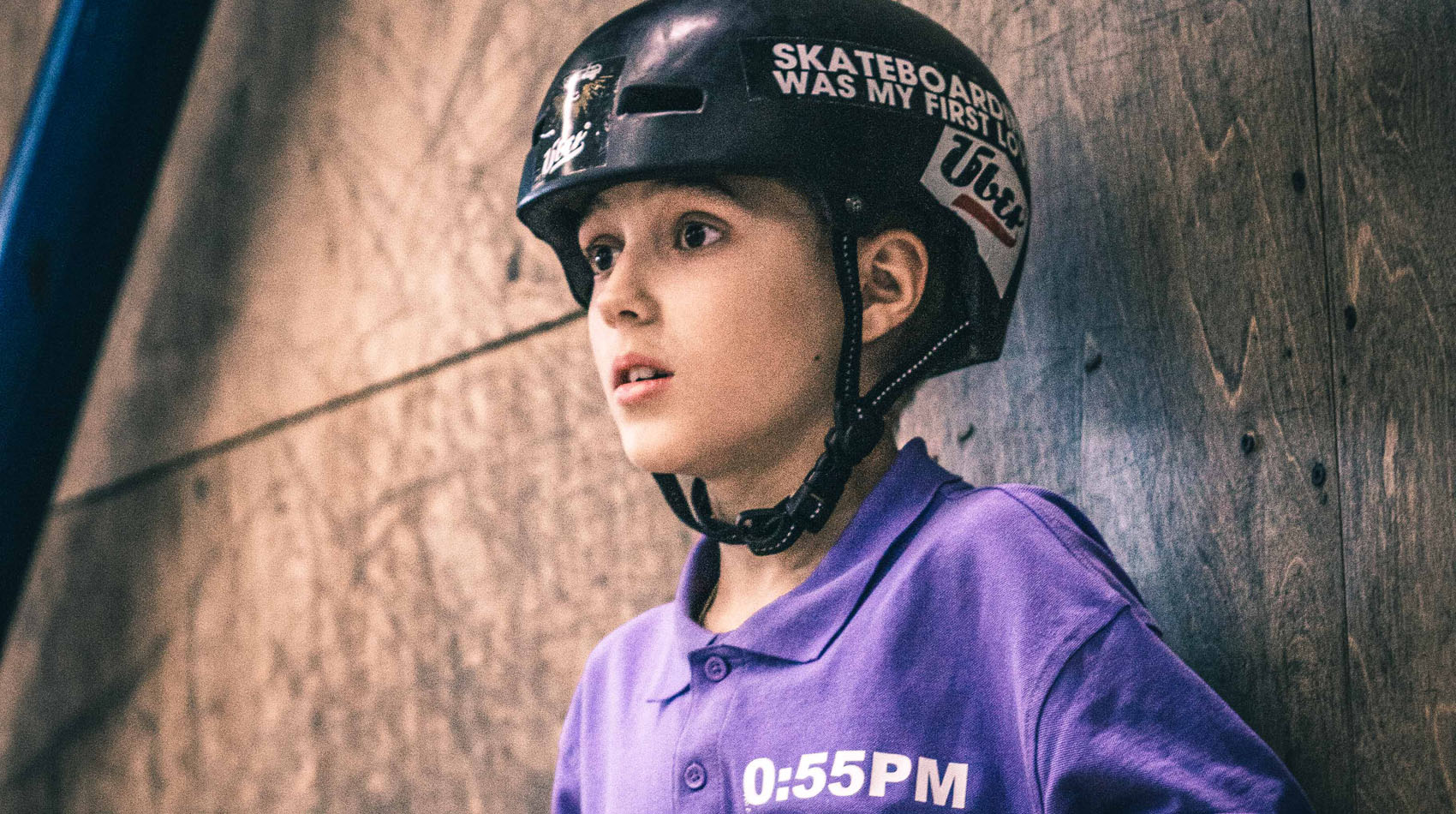 Jesse Kloes is Skating Beyond His Years
And we interviewed him to talk about his bright future
What were you doing when you were 12? Were you already skating? Probably, but how good were you really? You were nailing one kickflip out of 100, right? Hey, there is no shame in that. Still, you might feel a little distraught when you see what Jesse Kloes is able to do at 12. The skater is based in Hamburg, and while he's still young and can only have so much experience at this point in his life, Jesse is already on the rise. Plus, he'll likely have plenty of opportunity to get better on his skateboard. It's not like he's going to be driving a car anytime soon. Jesse was nice enough to give us an interview about his influences, his goals, and, you know, being a kid.
How is the lockdown skate life in Hamburg?
Here in Hamburg, the lockdown is very different due to the weather. I was often in parking garages, open skate parks and street skating. The city is empty, so the spots are great to skate at. I often ate burgers with my friends in Hamburg City / Jungfernstieg and played Game of Mc's.
How is it balancing school and skating? Do you feel motivated to study or do you just want to skate all the time?
I always do my tasks and then go skating.
Are all your friends skateboarders and what do the other kids at school think of it?
My friend Tire, skates with me and also goes to my school. Another friend is riding and he thinks it's nice that I skate. Sometimes he tries.
What or who exactly inspired you to start skating?
Two old school friends of mine used to skateboard and I always thought it was cool. One day they took me to the kids skate jam in Hamburg's I-Punkt hall and while sad to say they've quit, I've been skating ever since.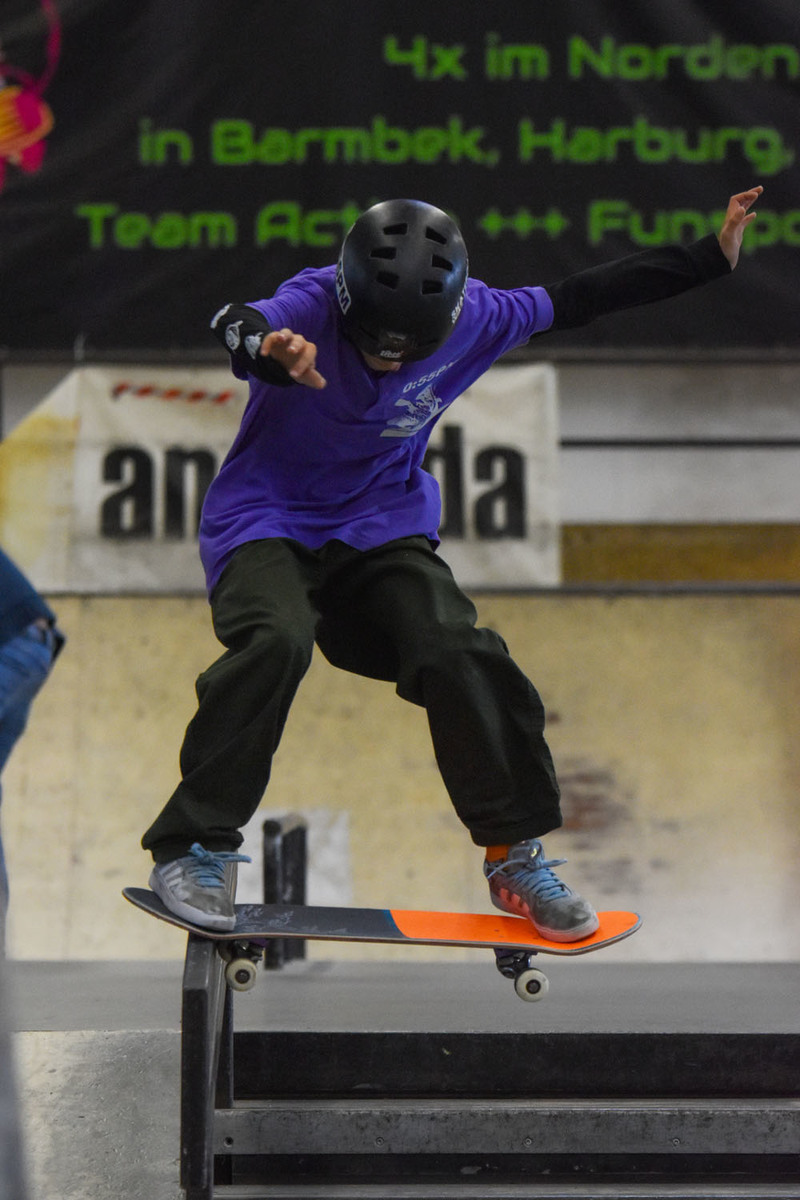 Who inspires you the most now?
Justin Sommer for sure. Otherwise Huyn Kummer, Tyshawn Jones, Sunny Suljic and all my skate bros.
At only 12yo your progression is impressive. What pushes you forward and keeps you motivated?
Definitely the fun. The clips on Instagram motivated me to learn new tricks and go streets early on. E.g. I see cool tricks from my friends that I want to learn. Contests kind of motivate me.
Now that there are no contests how does that change your training?
Not that much actually. I'm still learning new tricks and sometimes practice lines. But otherwise, I just ride more street than before which leads to learning other tricks.
You're very active in social media and put some very nice edits out..what does it mean to you to share your journey in skateboarding with other kids?
I feel motivated by other skate clips and I want to achieve the same with mine. And I simply like to cut edits. It also keeps me in touch with friends who are not from Hamburg.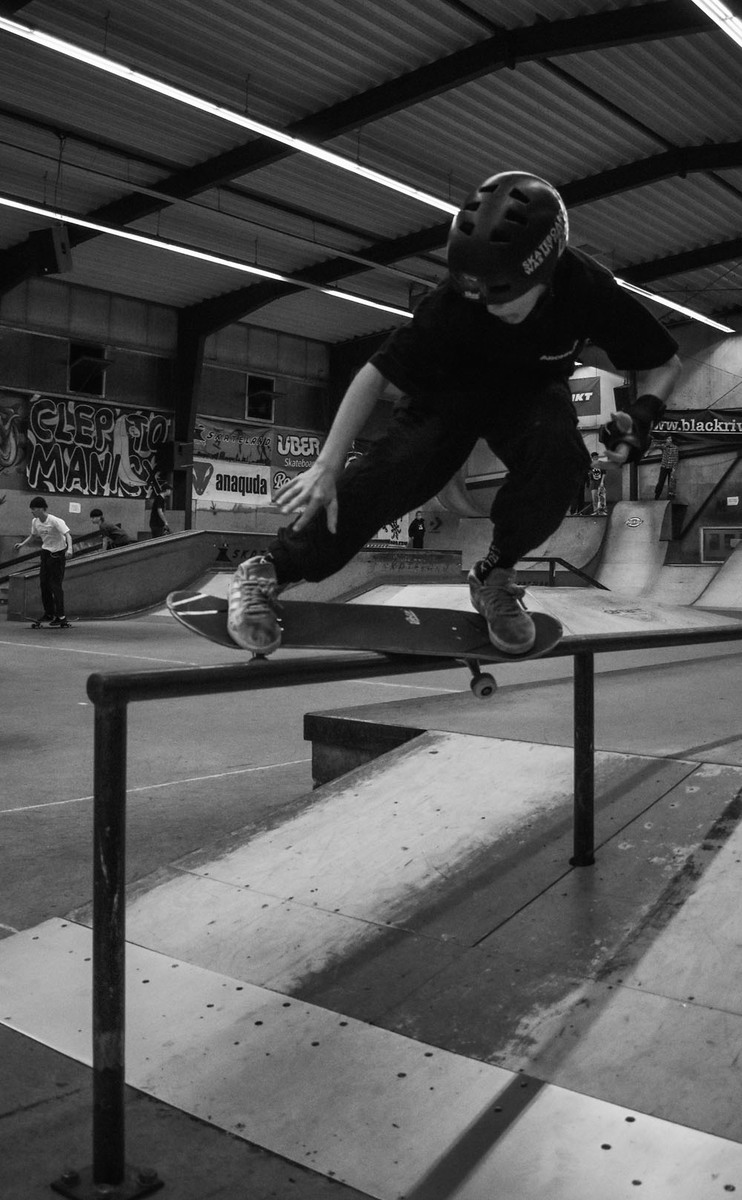 Whats does a perfect video edit look like for you?
It definitely needs quick cuts, music, preferably on the drop, and it has to stay under 20 seconds. 😉
Do you have any other plans for videos in the future and is there any filmer you'd like to work and film with?
I don't plan to do a part yet. I don't think my box of tricks is big enough yet, but I love it when people just cut a part for fun.
You especially show a lot of skills on the rail..take us through what you feel just before, during and after you've landed a solid rail
It definitely depends on whether I've done the trick before or not and whether I know the rail. But otherwise I always respect rail tricks. When I do new tricks or rails, more than often I'll get the jitters and I'll just do a couple of approach runs at first to suss the situation 😊. During the trick itself I don't feel anything and after that I'm just hyped.
Tell us about the toughest bails you've taken? Have you ever had injury time?
Once the board hit my cheekbone and my eye socket while kickflipping down a 5 Stair. I had a black eye for 3 weeks after that. Otherwise, I had a stretched ligament and couldn't ride for 3 weeks.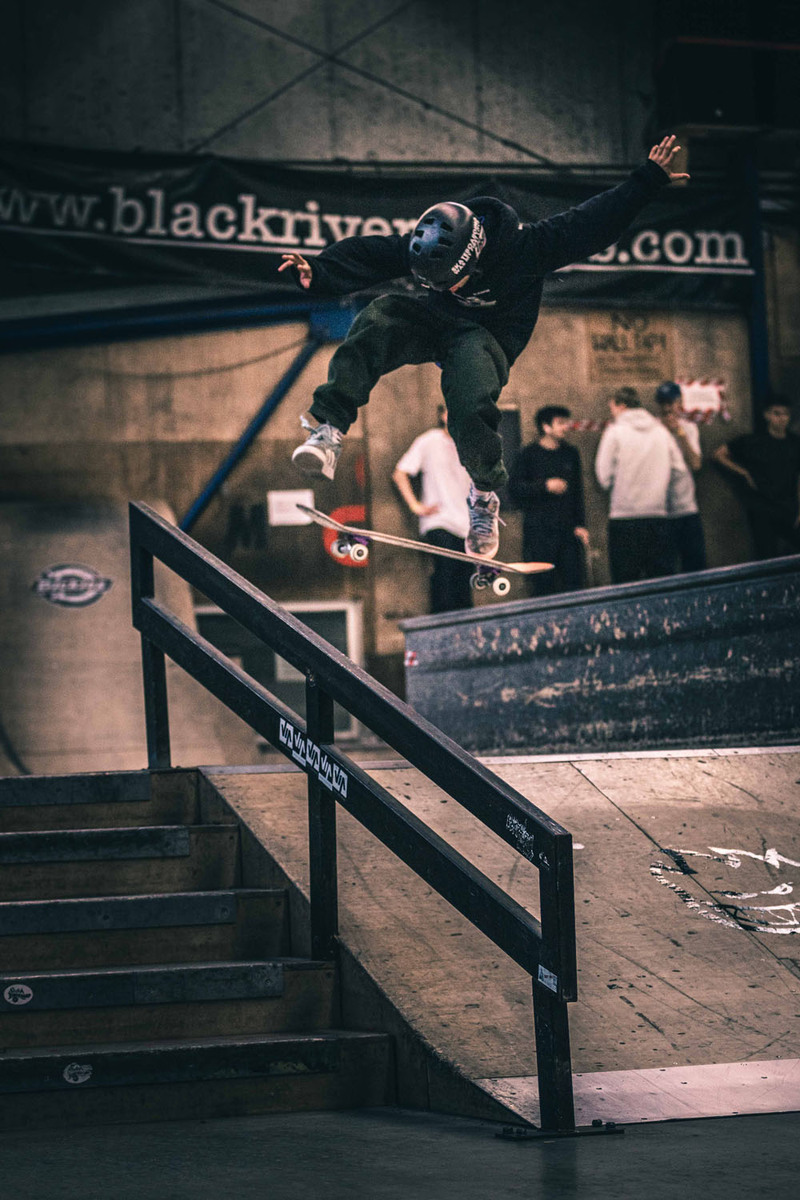 You seem to always ride with your signature helmet..do you sometimes feel like not wearing it?
People are often telling me to take my helmet off, but I want to decide for myself when that happens. The day will certainly come when I will ride without a helmet.
Do you have any special goals for 2021?
Learning lots of new tricks, having fun with my friends and hoping the contests start again.
What's your favorite food?
Hands down Penne Arrabiata!
Are you interested in doing any other sports besides skateboarding?
Nah not really, just some running and basketball now and again.
Do you have any fears?
It's more a matter of respect for me. When it comes to tricks and gaps and rails I only ride the ones I trust myself doing!
What's your favorite trick right now and which one are you working on?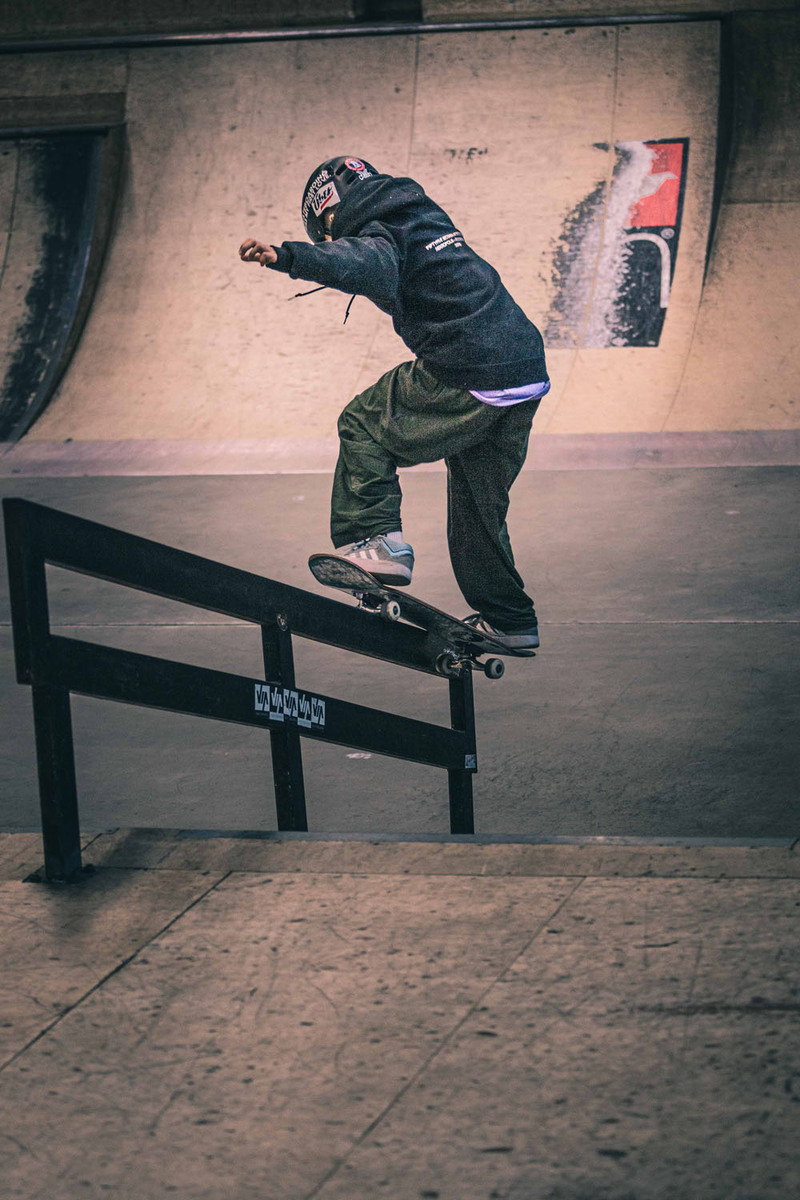 My favorite tricks right now are Fs Flip, Kickflip Fs Board and K-Grinds on downrails. I'm trying to get the Fs K-Grind and Big Flip down right now.
1 thing you will definitely NOT try again?
Happy to say nothing just yet.
Where do you think skateboarding will take you in the next 5 years?
On a lot of skate trips: I want to make new skate friends all over the world and go to many contests.
After this crazy time with corona ends what do you look forward to the most?
Meet my friends in Germany and all over Europe at contests.