Quick Fire Q&A with Hadrian Carter
Growing up in LA, project talk and his interests off the board
After we spent a day cruising around LA with Hadrian, we dropped a few quick fire questions for him about skateboarding during Lockdown, growing up in LA, what he likes to do when he's off the board as well as a few of his favorite spots, skaters and shoes. Enjoy!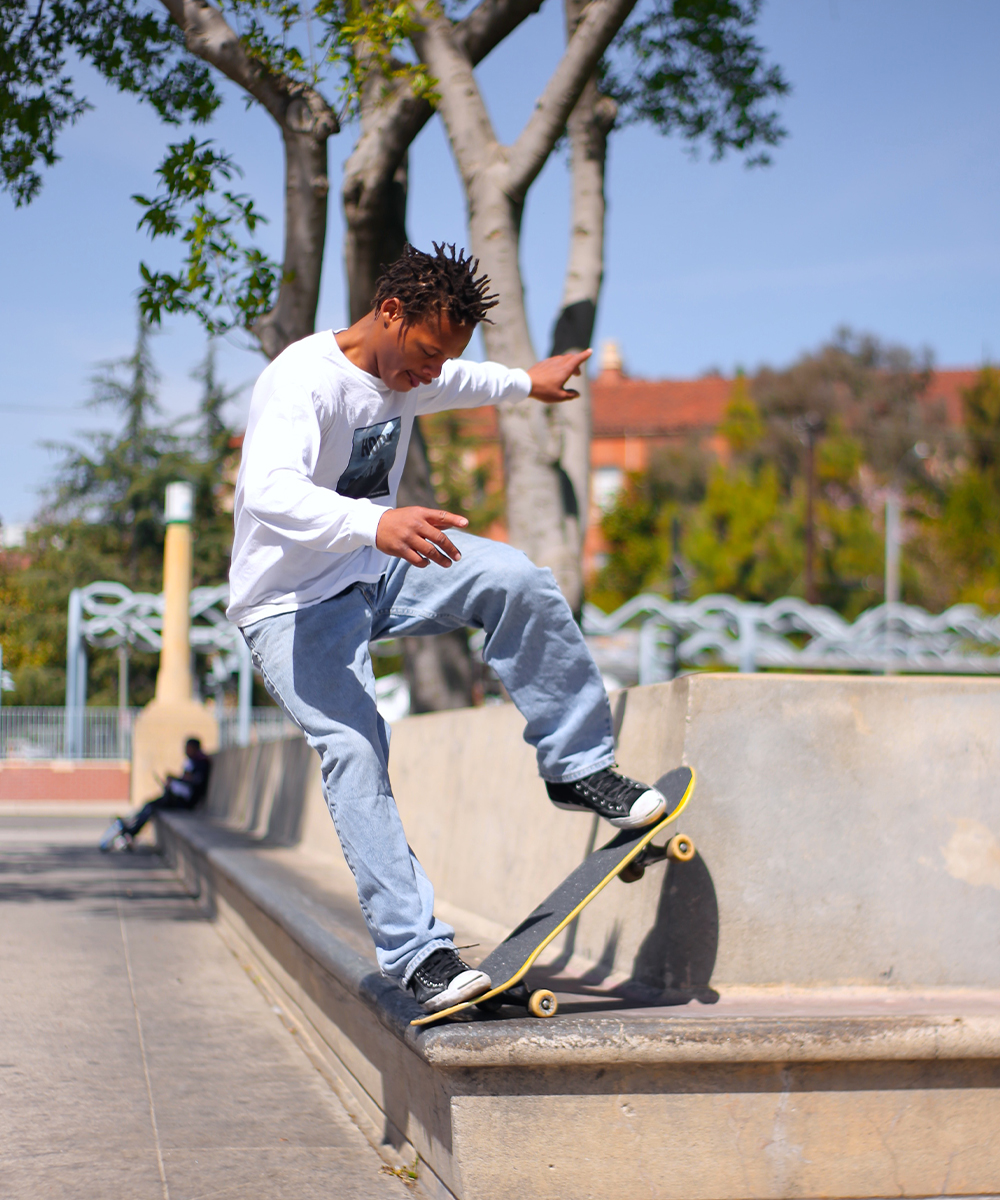 The world's in a pretty weird place right now, how have you found the pandemic in LA? You still been able to skate through it?
The pandemic in LA has made it to where we can go skate certain places we wouldn't be able to if the pandemic wasn't going on. You just have to go out and still cautious of the virus because you can catch it if not careful.
Growing up in LA for me is like a movie in a way, there's so much to do out here even if you don't skate you can still do the majority of things you see on a regular basis.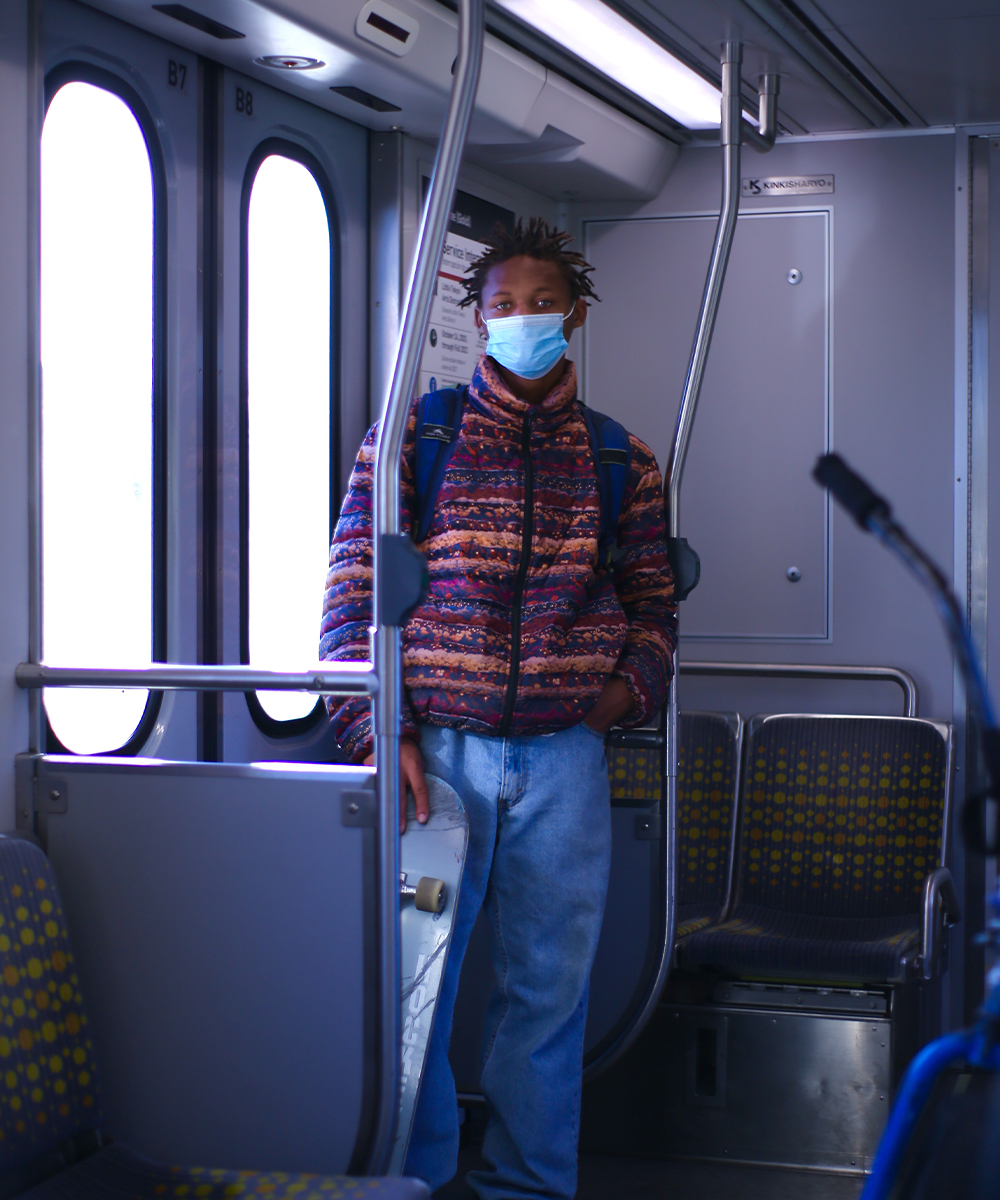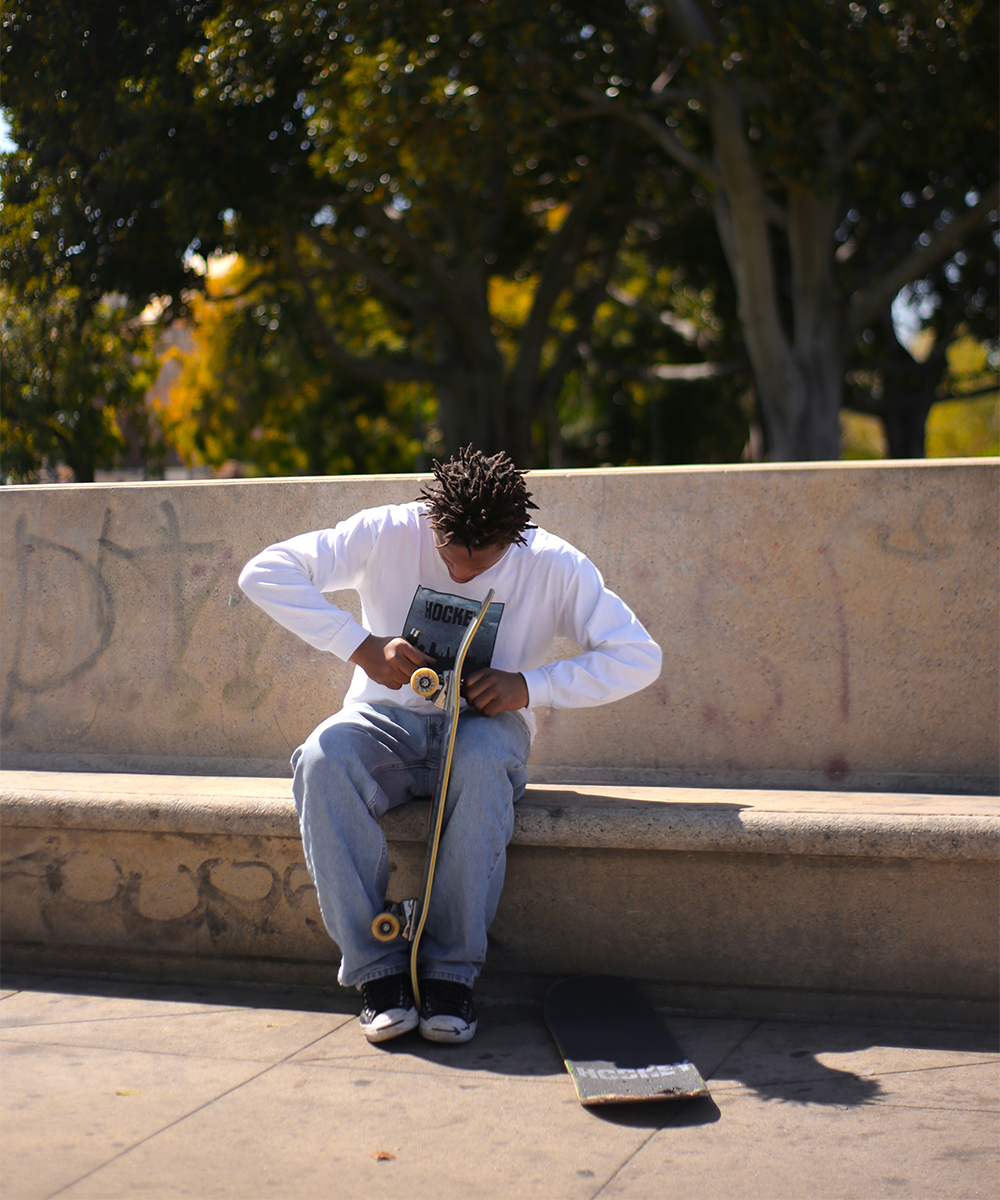 How did you find growing up in LA? It seems like a pretty perfect place in terms of skating, but I hear about it actually being quite hard to skate and that people don't realise that when they first go there (A lot of travel time between spots, getting kicked out etc)... What's it really like?
LA is the perfect place to skate not only because there are so many spots out here but also our weather is just the best for skating. Yeah, sometimes you might come to a spot that you get kicked out of automatically but it's so spread out in LA spots be everywhere you'd be surprised. Some of my favorite places to skate are the Santa Monica courthouse ledges, rancho skate park, and Venice beach.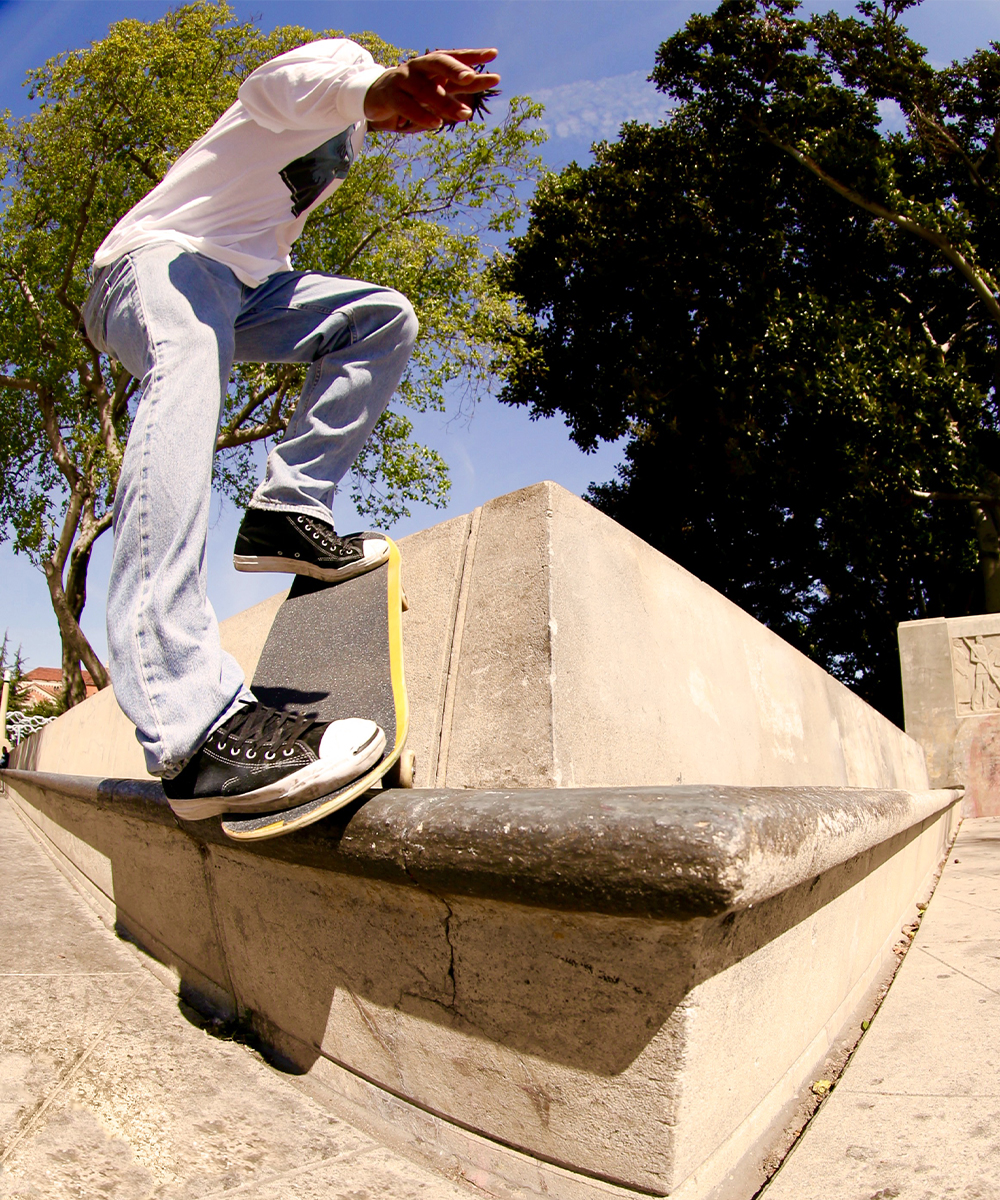 What do you love/hate most about where you live?
I love how my area of where I live is right in the middle of LA so I can travel pretty easy without a car because we got the metro train / busses. The only thing I don't like about LA is some of the people who live over here are straight stuck up weirdos like fuck y'all negative ass energy😭.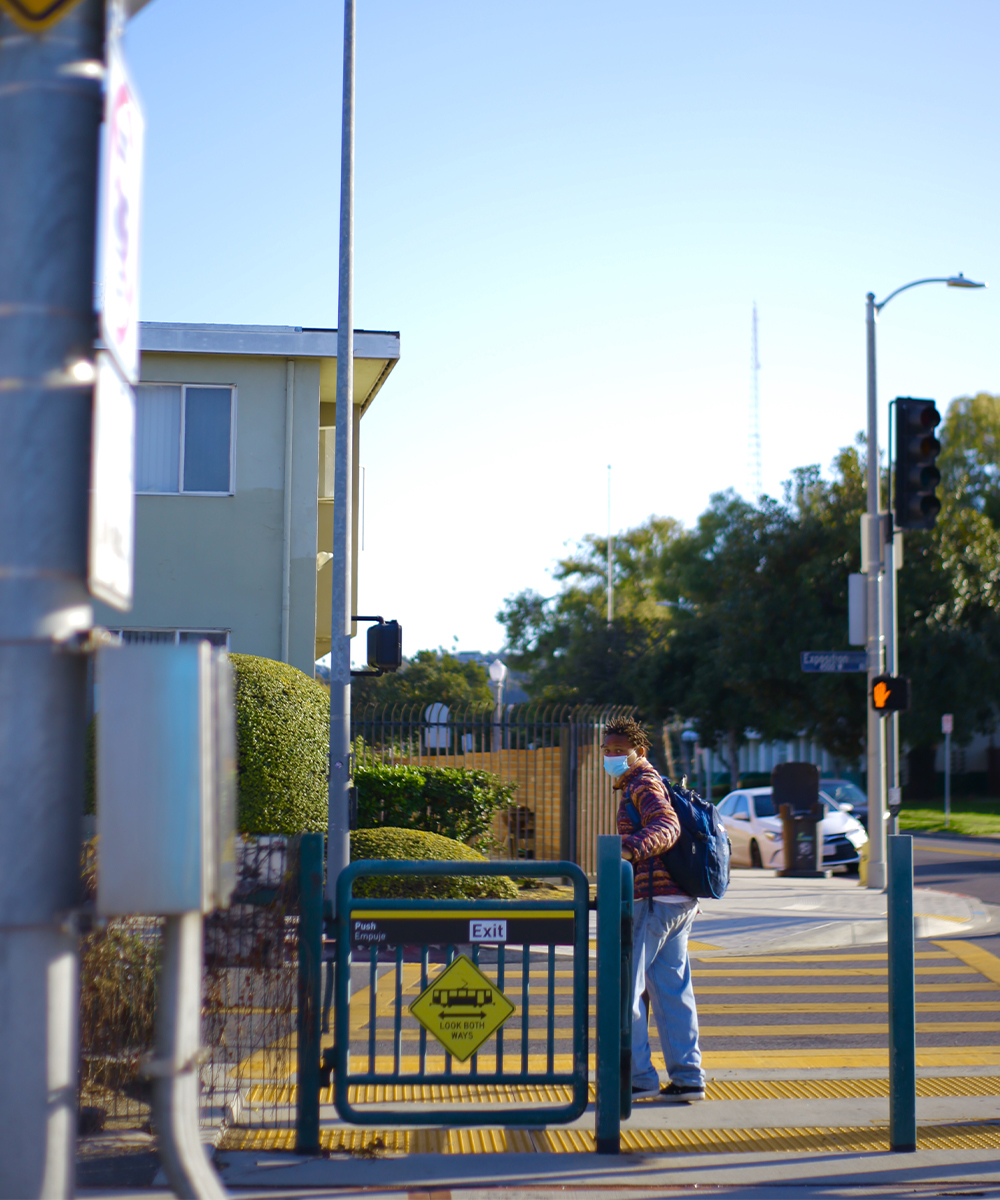 What are you interested in outside of skateboarding?
I'm interested in writing, acting, making beats, engineering, dancing, surfing, and having fatherly skills.
Favorite skater?
Imma give you three. Na-kel Smith, Jacko Grady, and Camron Shepard.
Favorite spot?
UCLA and USC
Favorite shoe?
Dunks and Rivalry Hi
Favorite album?
8 by UnoTheActivist
You got any videos/projects you're currently working on that we can look out for?
Right I'm currently working on a part with Michael Bell and my Gabriel so stay tuned because I got something special for y'all coming soon.
Big thanks to Hadrian for taking the time to chat with us. You can follow Hadrian at @hadrian.rc and watch our day with Hadrian below:
Photography & Videography: Michael Bell