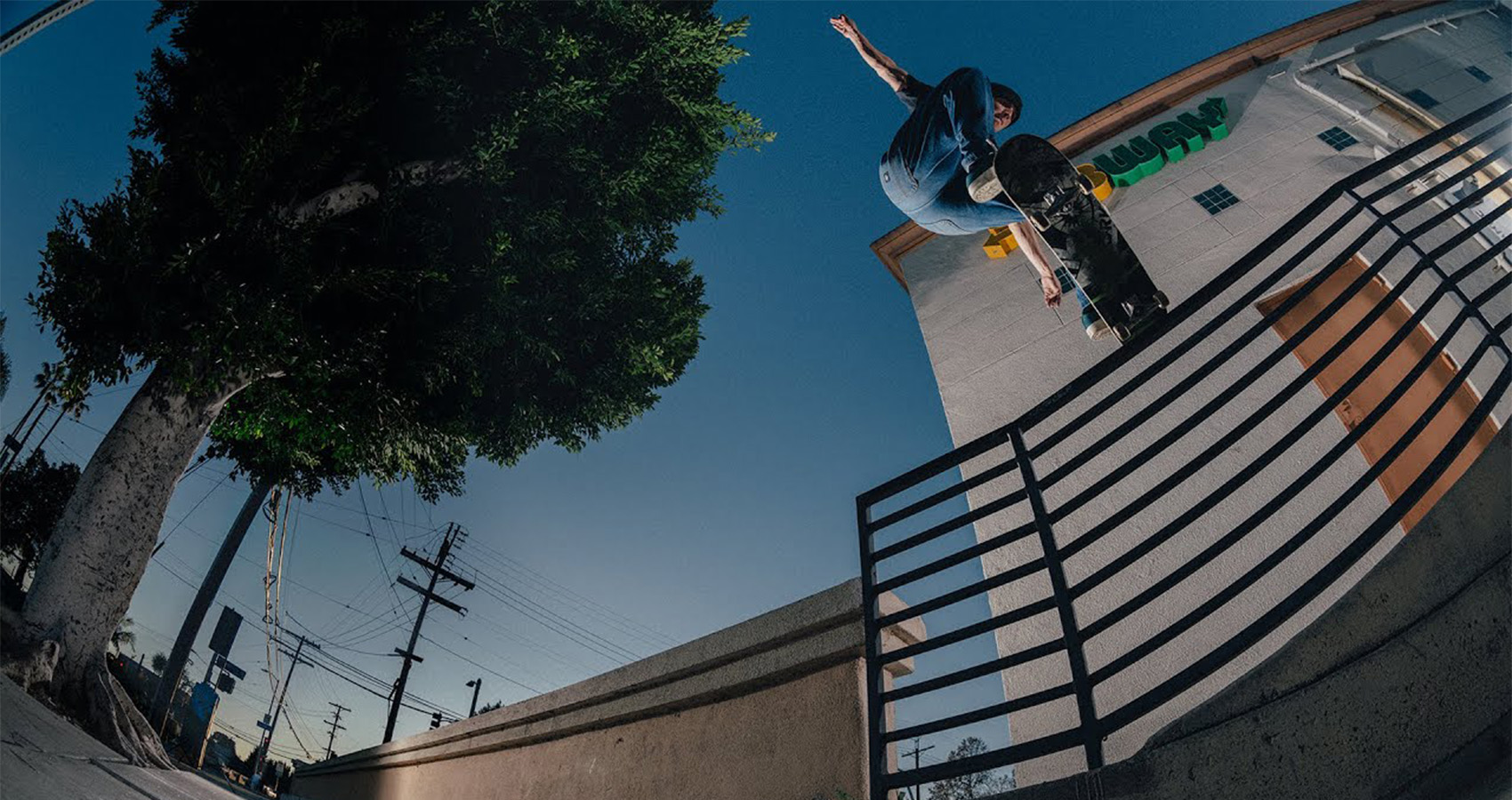 Globe Announces New Sammy Montano Colorway
The Surplus has a new look to it!
There's something a bit odd about calling a shoe model the "Surplus." It's like the inverse of a Members Only jacket. It's a name that conjures up visions of a closet at Globe Skateboarding headquarters just packed with shoes, with some employee opening the closet door and muttering to themselves, "We just can't seem to give these things away." Of course, names can be misleading, and the Globe Surplus is no slouch on the skating front.

Sammy Montano, a skater born in the United States and raised in Costa Rica, has a new branded colorway of the Surplus for Globe. It'd called Night Green, and it kind of has the vibe of forest green, but even darker and lusher. This hue of green really pops against the white accents and midsole. See for yourself in Globe's video starring none other than Montano and his Night Green Surplus shoes.