Edvard Gaba Chats About Latvian Skate Culture
Pushing the skate scene forward in the Baltic countries
Edvards started skateboarding at age 12 in 2002. Next to skateboarding he was always interested and fascinated with filming. In his late teens, Ed started filming skate videos. Somewhere in 2009 he started a blog called Rajon TV. Here he published skate videos he was filming at the time. The blog was mostly about underground skate culture and videos out of Latvia. In 2017, Rajon finally developed into the skate media channel Rajon TV, which has been connecting and supporting not only the community in Latvia but also in Lithuania and Estonia.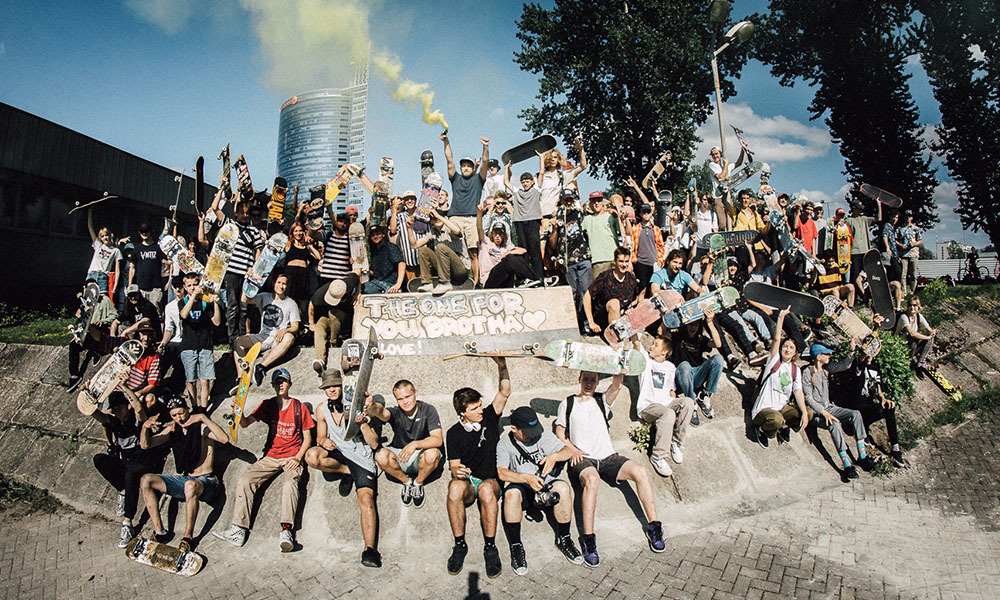 Go Skate Day 2020 - Photo by Nauris Dollins @naurisdollins

Edvards, could you quickly introduce yourself and explain what Rajon TV is about?
First of all thank you for this opportunity Dose! I don't think I remotely deserve this, but here goes. I started skating when I was 12 or 13. I think that was around 2002 or 2003. Like many other people I started because Tony Hawk's Pro Skater came out. Pretty lame I think, but yeah, it's the classic story. I've been skating a lot, but I was never super good to be sponsored or anything like that. When I was around 19, I started filming. I filmed a couple of edits in a local skate park.

My videos were pretty sketchy, and one guy called them "videos from rajon". Rajon is like a district of a city, but the word has some negative connotation to it. It is like a district where sketchy stuff tends to happen. Well, since I am originally from a rajon, it made sense to call my video outlet RajonTV.

So, I started a little blog called "Rajon TV" where I published my videos. It was just some underground local kind of thing. In 2017, a new chapter for RajonTV started; it turned into a skate media website, RajonTV.com - Latvian Skate Network. From a crew centered thing it turned into a place for the local scene news, events and videos. Latvia is in the middle of the Baltic states, so next to it there's Lithuania and Estonia. Having friends over there, I started covering some content from other Baltic states as well. The scene is pretty small, so you kind of know each other and whenever someone does something, I put it on the website. At least as much as I can since all of this is a non-profit organization.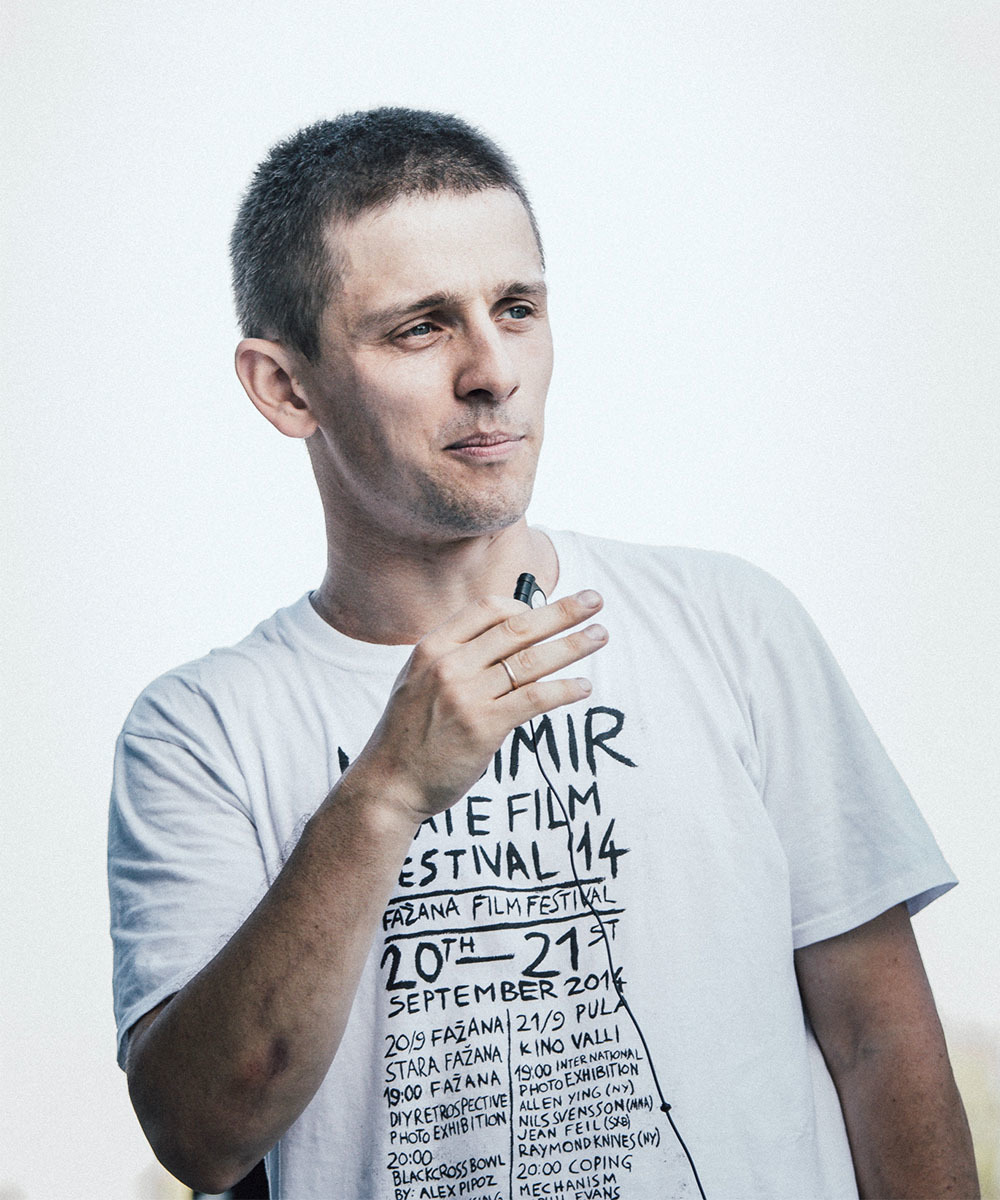 Ed - Photo by Nauris Dollins @naurisdollins

That's super cool! It's awesome to have a skate community and I love how you keep that community together and also give back to it with all the content you put out. I saw on YouTube that you host games of SKATE as well, that's dope.
Yeah, influences definitely came from The Berrics there. It's funny, some friends who traveled around told me that not a lot of people are playing game of SKATE in other places. We make these jokes that people in Latvia are really into playing SKATE. It has something to do with us not having that many spots. People skate flat a lot here. I think more people can do decent 360 flips than back tails haha. But yeah, Game of SKATE is definitely a nice event for people to come together and we've been doing it for three years at RajonTV. For every game, we gather on the weekends and film/skate together, it's really fun.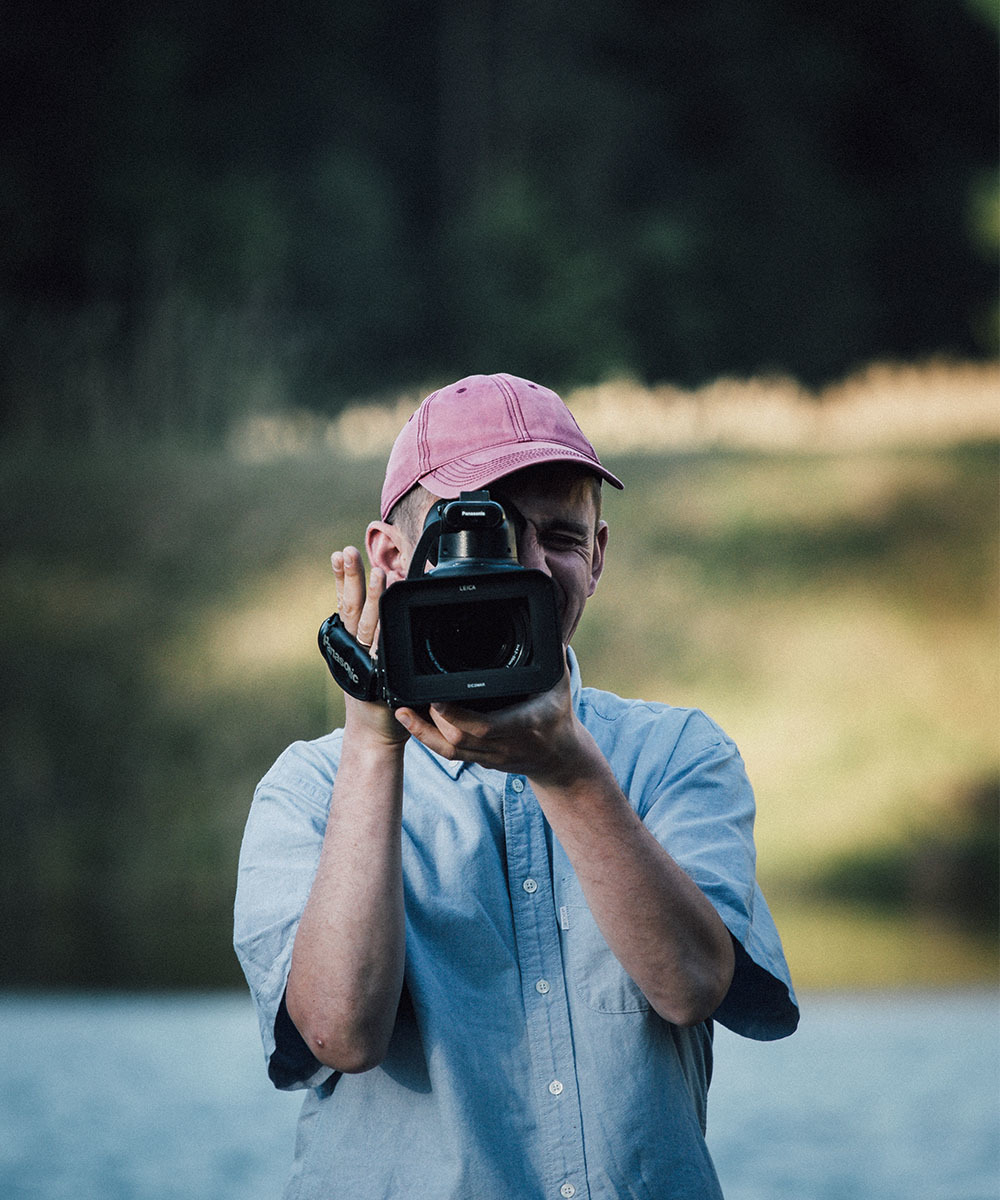 Ed - Photo by Nauris Dollins @naurisdollins
I saw that Rajon traveled around Europe quite a bit to film and skate. What's your viewpoint on the differences of the skate scene in eastern and western Europe?
Growing up in a small scene, I feel like we have less beef going on. What I hear about scenes in other countries, there are cliques, people hate each other, people don't skate the same spots together, people don't talk about the who, what, where before a video comes out. I heard that people are almost fighting. Maybe that's also because there is a lot more money involved regarding the industry like sponsorships and stuff. My friend just came from The Netherlands and he told me that Amsterdam and Rotterdam hate each other. It seems so foreign to me. I mean in every community you'll find some form of envy. Around here we also have some individuals that don't like each other but even despite that we can all go together and skate the same spot. We don't have the big sponsors here so there's nothing to fight for. Nobody cares.
It's a "let's do this together" mentality that we have here.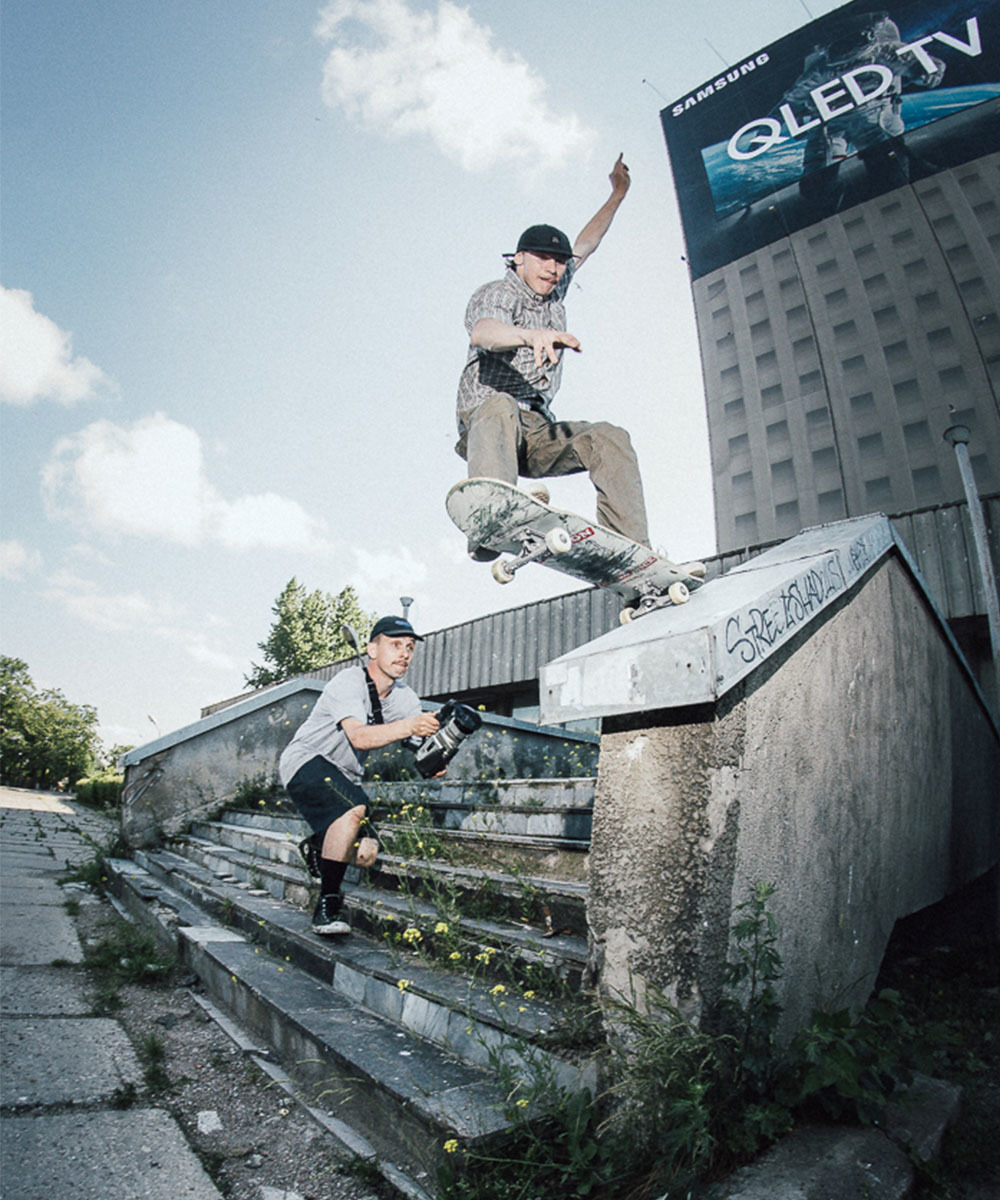 Ed filming Fricis Strauss - Photo by Nauris Dollins @naurisdollins
I just watched your most recent project "GHOSTS" and enjoyed it very much. Congratulations on that. I noticed that it's solely filmed at night. Is there a reason why you went for night shots only?
Thank you! Yeah, it's a very short video, mainly kind of a throwaway thing. I have this fascination for night filming because of the movie "Minuit" by Yoan Taillandier. He's a filmer from Bordeaux and released a full-length movie filmed solely at night in France and in Japan.
It was around the time when skating changed a little bit and independent brands started to pop up such as Magenta, Palace and Polar. The skating switched from trick-oriented to something more vibes and atmosphere-oriented.

I saw this movie and it blew my mind. After watching it I thought, I have to get a VX to film at night. So Yoan is a big inspiration. I think that a lot of people who film with a VX and have this quick filming style don't even realize that they probably got influenced by that guy.
When I film at night, I always have Minuit in mind and yeah big ups to Yoan, respect.
To me it's also more fun to film at night.
Yeah, and also the streets are empty. That's why they also film at night in Japan most of the time, because streets are so busy during the day that you can't skate and film, so during the night there's more space and more freedom to skate.
Yeah, it's interesting how for them it is a functional thing to skate at night and then it came to Europe and now it's just something that is cool, you know. And yeah, the video was called GHOSTS because we over here are ghosts to the rest of the world. I thought that was like, a joke.
Back to Rajon TV. Next to your blog you also created a channel on YouTube. When did you create the channel? Was it about the same time when you created the blog as well?
Yes, I think I created that channel in 2010 and I still use it now. If you go all the way back to my first uploads, you'll find super sketchy videos filmed with small photo cameras.
Yeah, that was a great time to put skateboarding videos up on YouTube. You had no ads, no Instagram yet so it was a great platform for content.
How did Instagram change the skate scene?
So, when I was growing up it was super fun since there were more filmers around. People skated the whole summer and collected their clips and at the end of the year they'd release a video. This is something that has completely disappeared. Back then you had to collect these clips because there was nowhere to put them. We tried to put them in a video because we were also inspired by videos. Nowadays, mostly older guys like me still film for videos. Younger people in Latvia don't see the necessity to collect clips. They go to a spot, film a single clip and post it. Then they go to the next spot film a clip and post it. I love to see it but it would be great to see it all at once even filmed on a phone, it doesn't matter what it's filmed on. Collect it! Put it in a one or two-minute video and put a song over it, it's cooler and if you do it with two or three friends it's even better, then you have three parts. Imagine if Reynolds put his Baker 3 clips one by one on insta. Then the world wouldn't have one of the greatest parts of all time. But yeah, I don't know, there's a lot more negative to social media than we know. But that's a different story.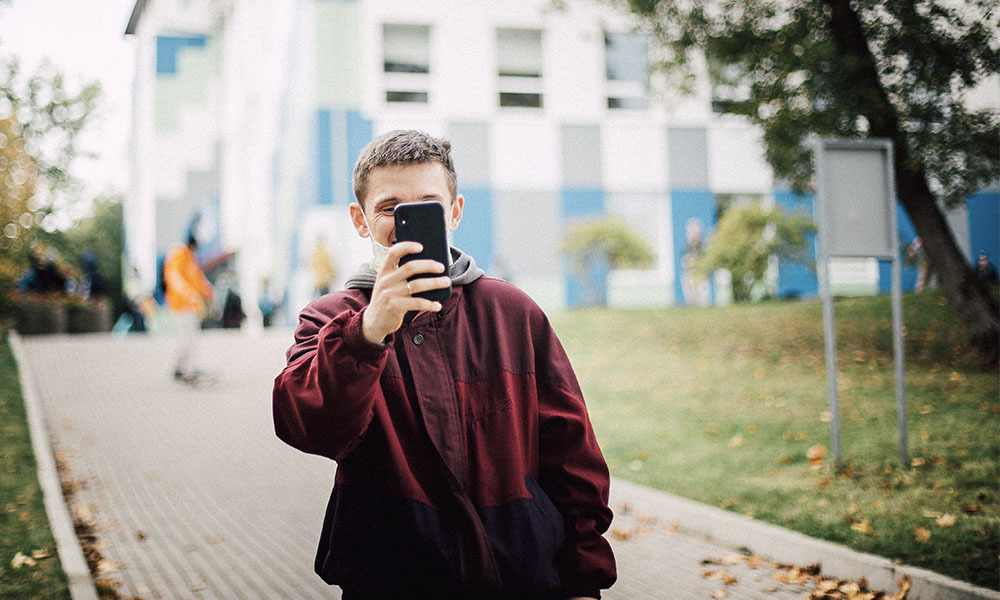 Ed - Photo by Nauris Dollins @naurisdollins
I also wanted to talk to you about the skatepark development in the Baltic countries and more specifically in Riga. Has there been any big changes over the years since skateboarding is now more popular than ever before?
Definitely. When I grew up there was not a single skatepark in Riga. Then, one OG skater, Marcis Ruiķis, built a wooden DIY park that everybody could skate. Then the city started to build wooden skateparks around Riga. Around 2012, a company called Mind Work Ramps built the first concrete plaza in Riga.
Now we have four different concrete plazas with all kinds of elements. It's amazing because ten years ago I couldn't even imagine having one concrete plaza, now we have four and people are like "eh I don't know, I don't want to skate there". People are kind of spoiled now haha. I'm stoked we have skateparks now because a lot of young people go there and progress faster. It's cool to see how Mind Work Ramps grew over the years from being a small company to building skateparks all over the world. They always have something in the works for Riga which is great.
Something interesting to mention also is that we have a legal skate spot here in Riga. In 2014 the Latvian National Library got renovated and they built ledges and stairs and there's lots of flat and they made it legal to skate. There's a sign that says that you can skate here. For this we are forever thankful to Madars Apse our Latvian pro skater who was involved in making this project happen. He collected money from sponsors, they donated money to the library to make this place suitable for skating. We have this "legal" spot now for quite some years and yeah, it's awesome.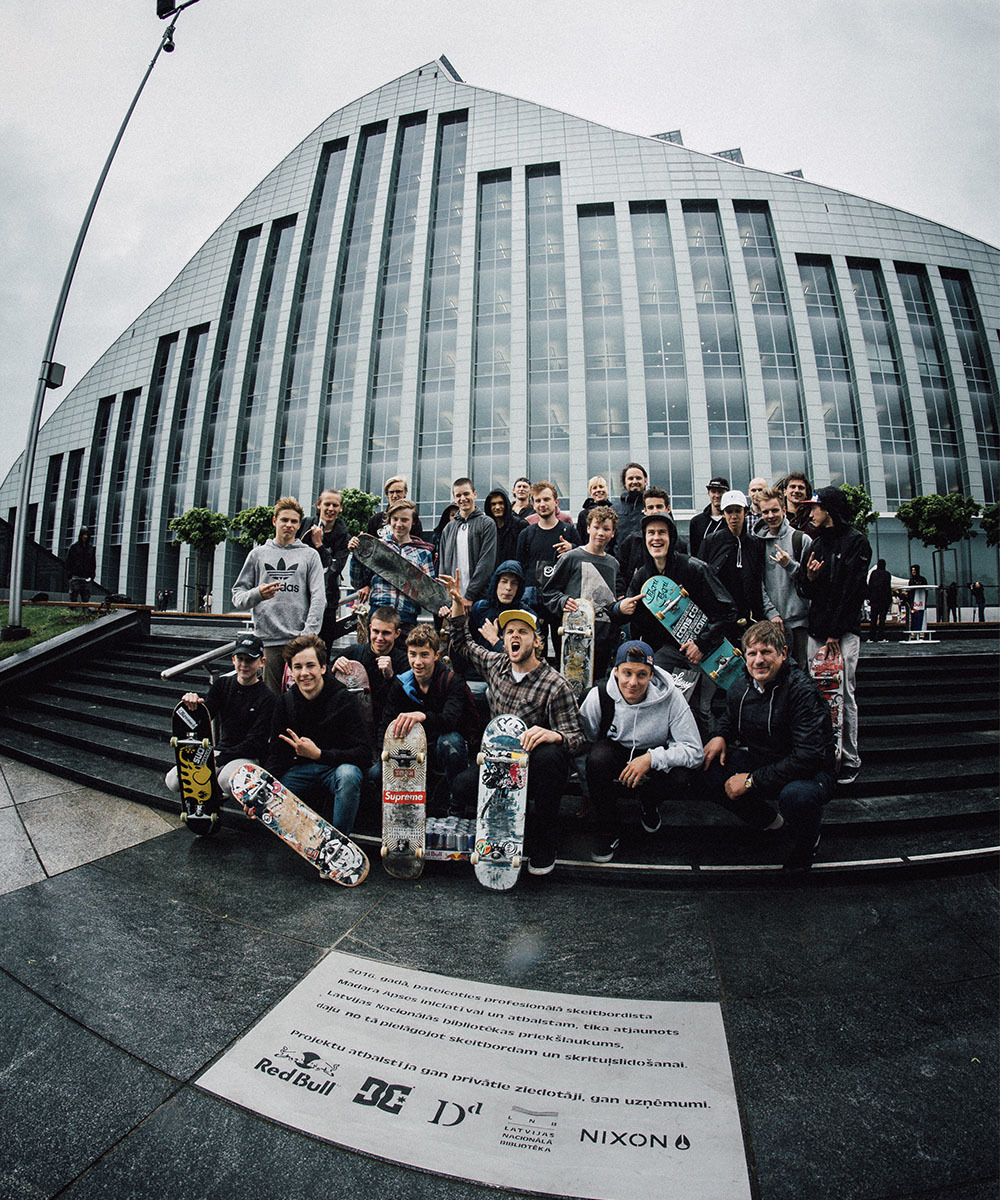 Legal Spot - Photo by Nauris Dollins @naurisdollins
You have been living in the Baltic skate culture for quite some time now. Do you have any crazy stories that you want to share with us?
Well, maybe that Madars often brings his friends over and when that happens there's always something crazy going on. In 2018 he brought some guys over and Pat Duffy was there with them. We skated together in different spots in Latvia. It was amazing to see how Pat would skate anything. He would pull up to the most random spots and skate. Random gaps with shitty asphalt and cracks everywhere. He just found something to skate anywhere. It became a running joke that summer. We kind of had the same mentality already but it was just cool that a skateboarding legend had that attitude. We said, "Pat would skate this spot, so let's skate it". Not the craziest story, but it's something that always stuck in my mind.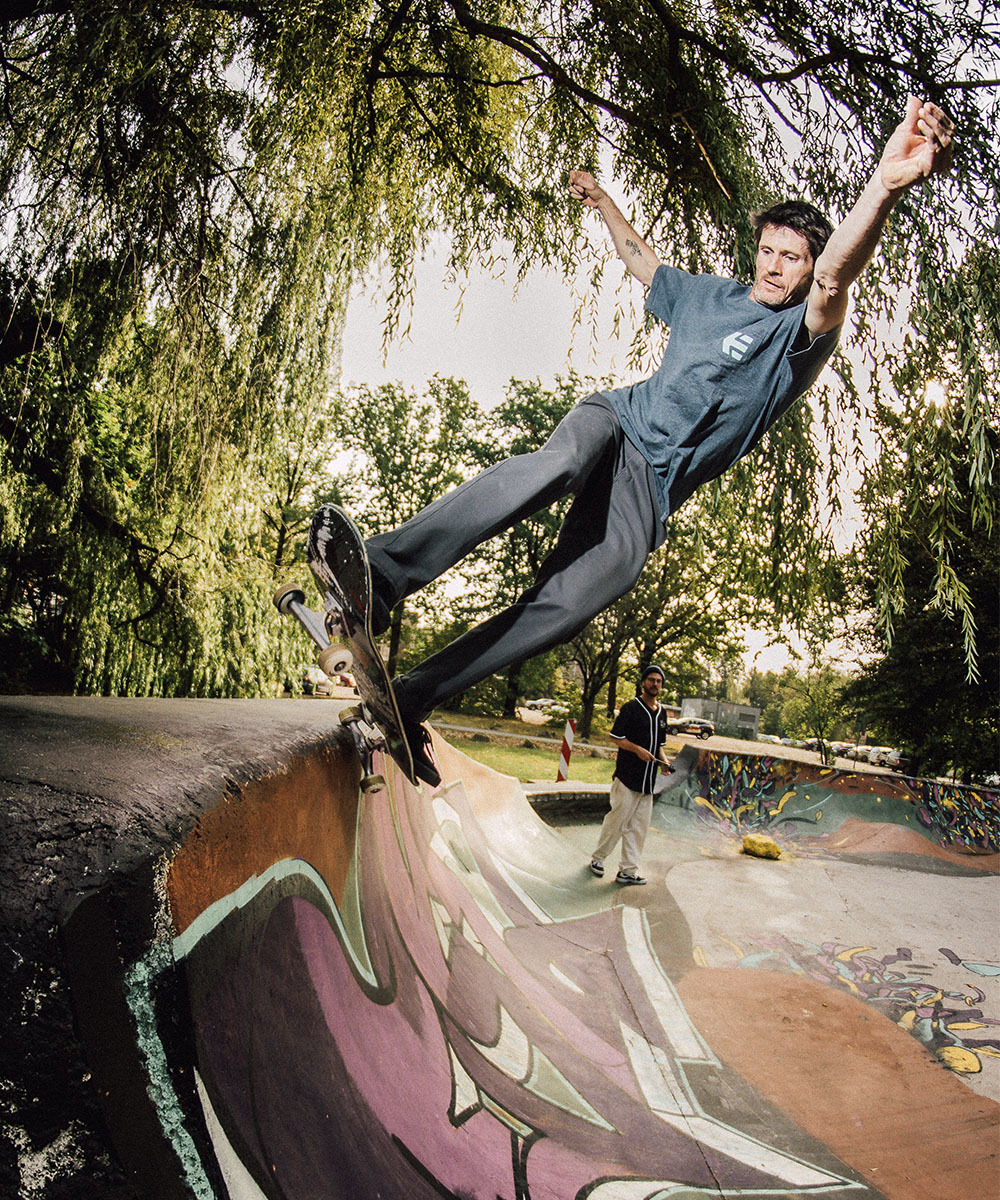 Pat Duffy at VEF DIY in Riga - Photo by Nauris Dollins @naurisdollins
Do You have any future projects or plans for the skate scene in Latvia and with Rajon?
Yeah definitely. I want to help my friend Fricis Štrauss (@riga_diy) build DIY spots around Riga. Film some clips with my buddy Rob and maybe make a photo zine with my photographer homie Nauris. Help with Clockwise Skate Shop's new video as well. We are also working on a Podcast with my mate Niklavs. And I want to see the development of our domestic skate brands StraightForward Skateboards and Barspin Skateboards. Also see Granja win another GOS championship haha.

I'm filming all the time with my friends and I want to continue doing that.
Probably the ultimate plan is to develop the scene in our own way, independently from everything else; create our own small reality. I would really want to contribute to the skate scene so that locals are proud to be a part of it.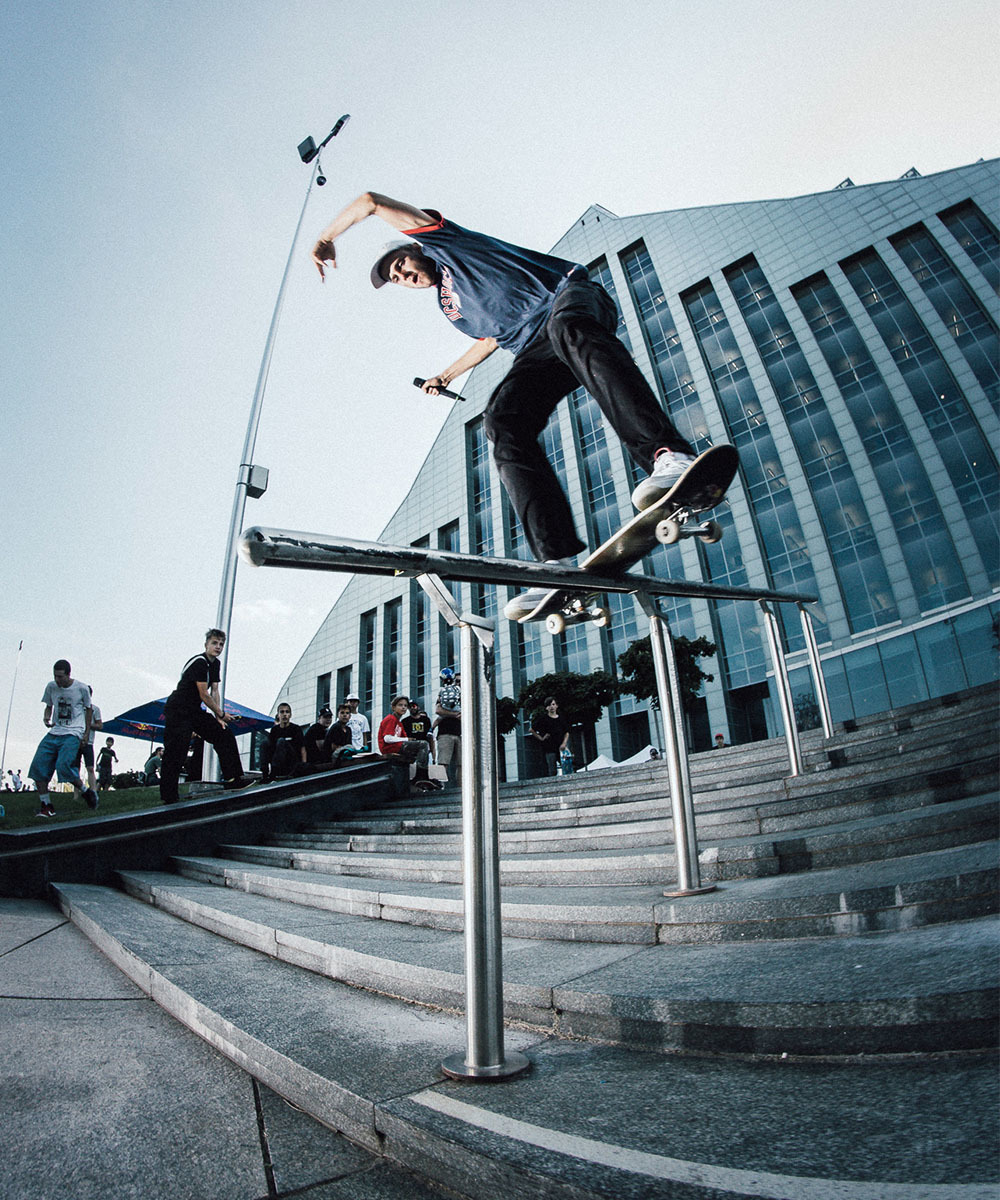 Madars at LNB - Photo by Nauris Dollins @naurisdollins
Fuck Yeah. That sounds amazing. I mean you are already doing that but all I have to say is, keep doing what you do, it's super cool, and keep on skating and filming! Thanks for your time Ed!