DR MARTENS X BABYLON
Coming together again to create something new with a twist on a DIY open minded ethos
The date to remember is the 21st of November when these shoes become available to us all.
There is no denying the influence Dr. Martens has had on the community and wider, an iconic leader in music and subcultures with an everlasting mark on society. This collaboration with Babylon emphasizes that Dr. Martens can flow into any stream and make it a river.
Babylon was founded in 2015, an LA-based brand that seeks to create throwbacks to fearless branding while keeping it authentic and classic and adding a splash of their signature touch. Having worked with brands such as Off-White, Converse, Budweiser, and more, Babylon isn't just an experience. It's a feeling, too, that resonates on a global scale.
This collaboration of detailed craftmanship, California DNA, and an intense commitment to their community has allowed Babylon to become and offer its work and creations with exclusivity and to alienated retail spaces.
This specific piece of work is detailed with rip tape badges on the heel counter and the tongue showing DM's with the Babylon logo and zip on the outside brushed silver with a Babylon LA logo puller.
Special?
This is the special bit; the 1461 3-eye silhouette is built with a double-layer upper, with a base of premium black Wanama leather covered with a tear-away olive canvas layer.
What does this mean?
Like every shoe we own, wear and tear is inevitable. As this shoe anticipates this, the shoe will eventually and entirely tear off to reveal the contrasting base color.
It is this innovative thinking that not only makes this shoe too hot to drop, making it a must-cop, but it also sets it apart from its peers, leaving other designers in fear. So, we advise you to put your money aside for this one, as the 21st is near.
Dr. Martens x Babylon lands 21.11 at
drmartens.com
and select partners.
1 | 34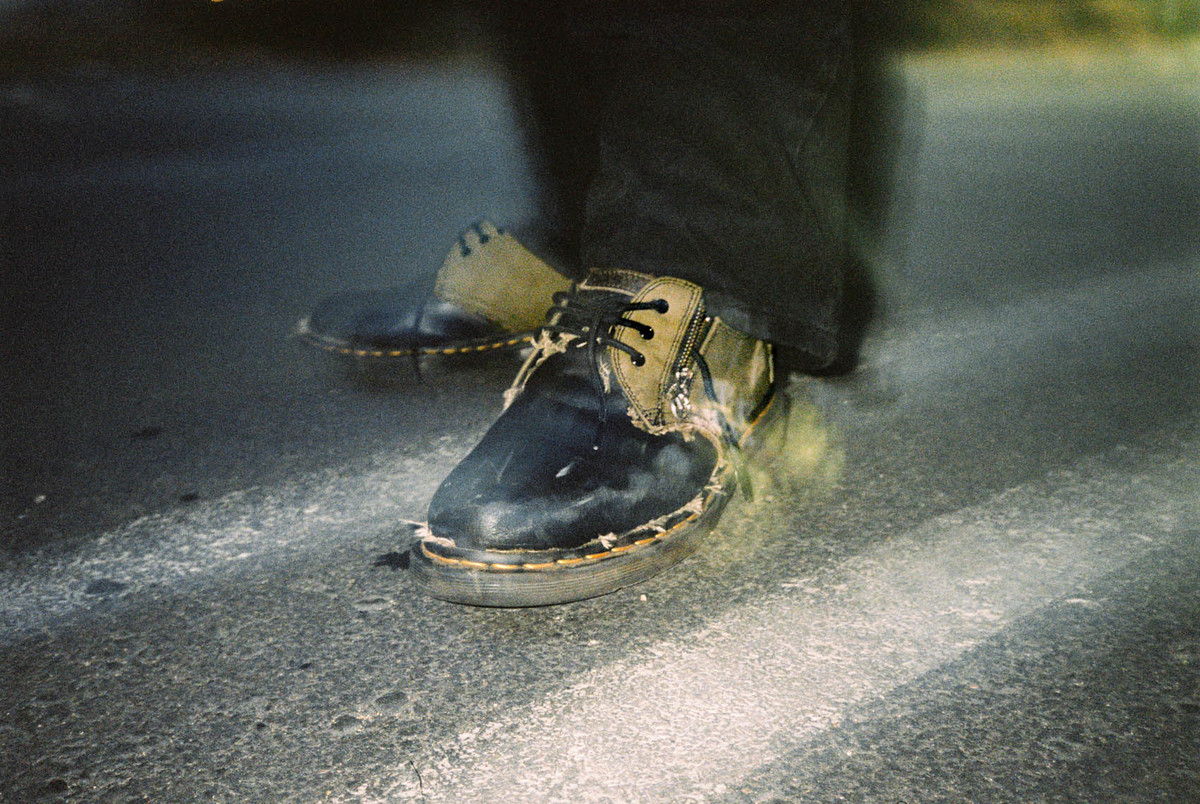 2 | 34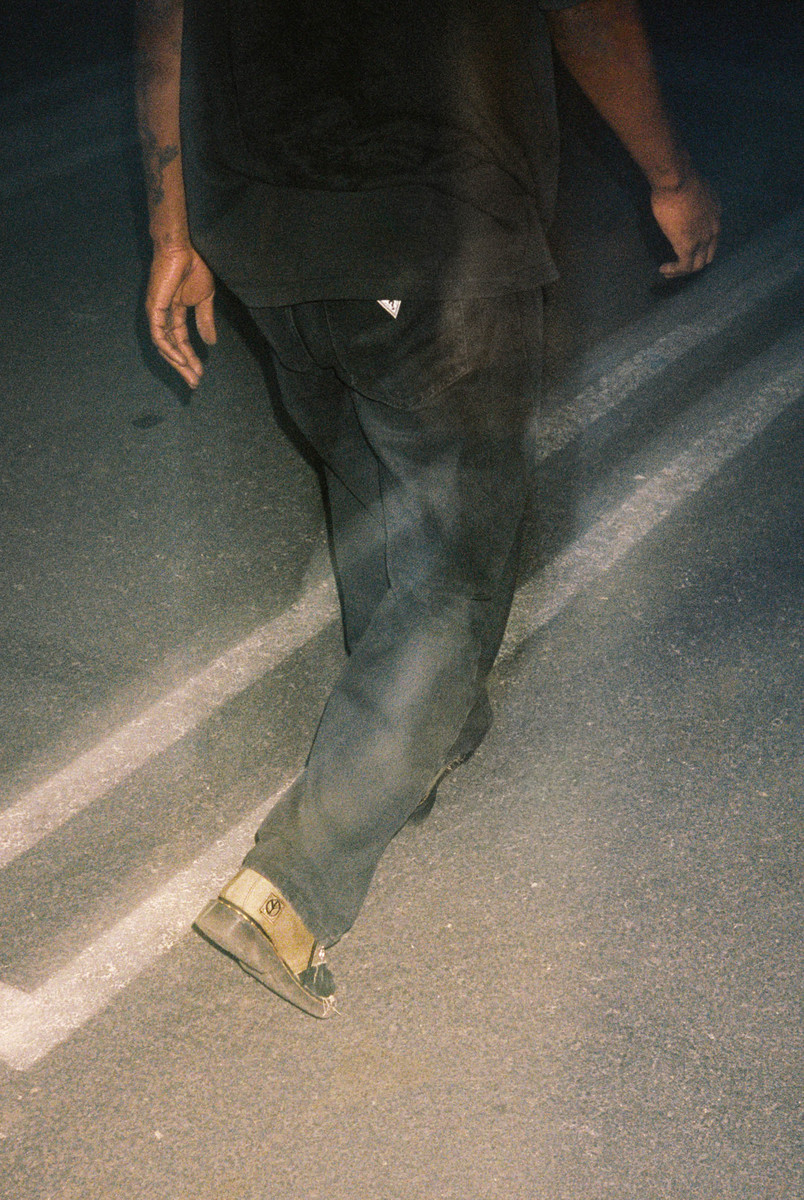 3 | 34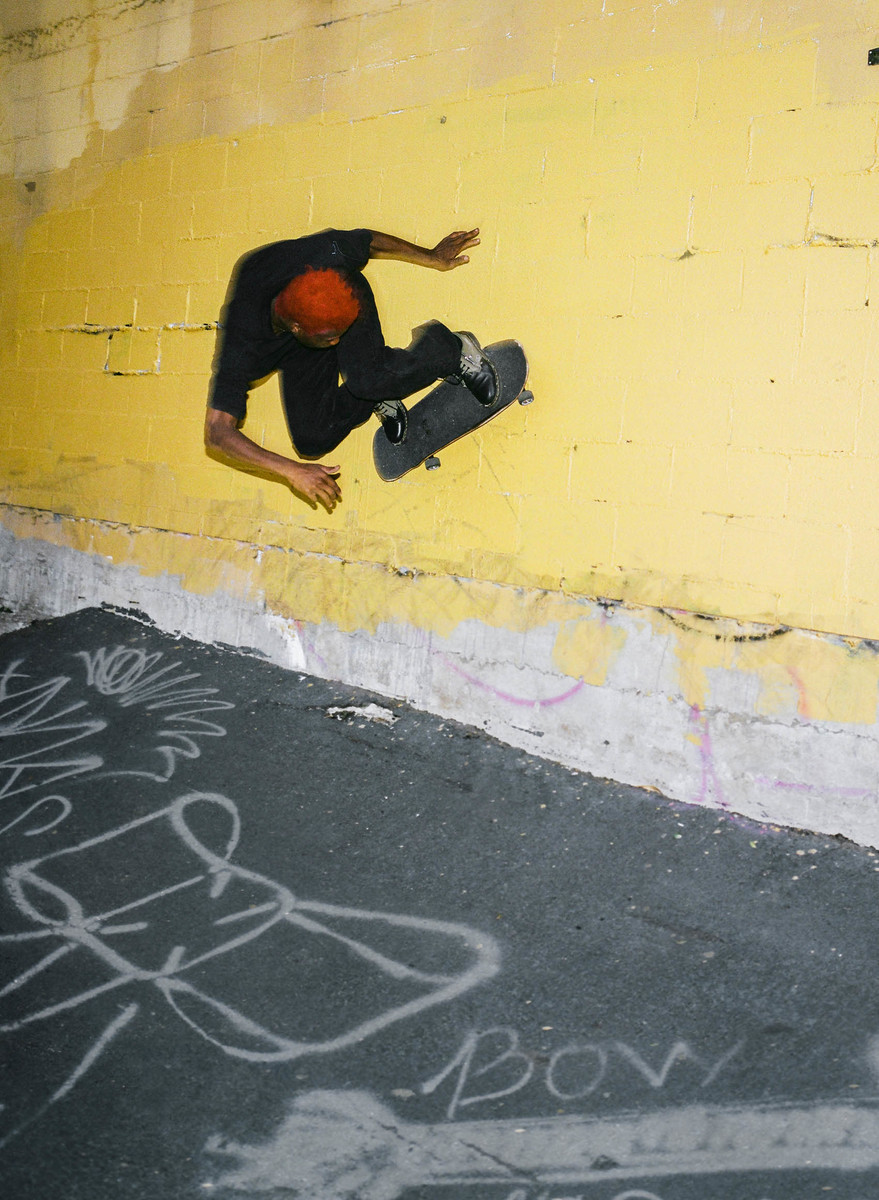 4 | 34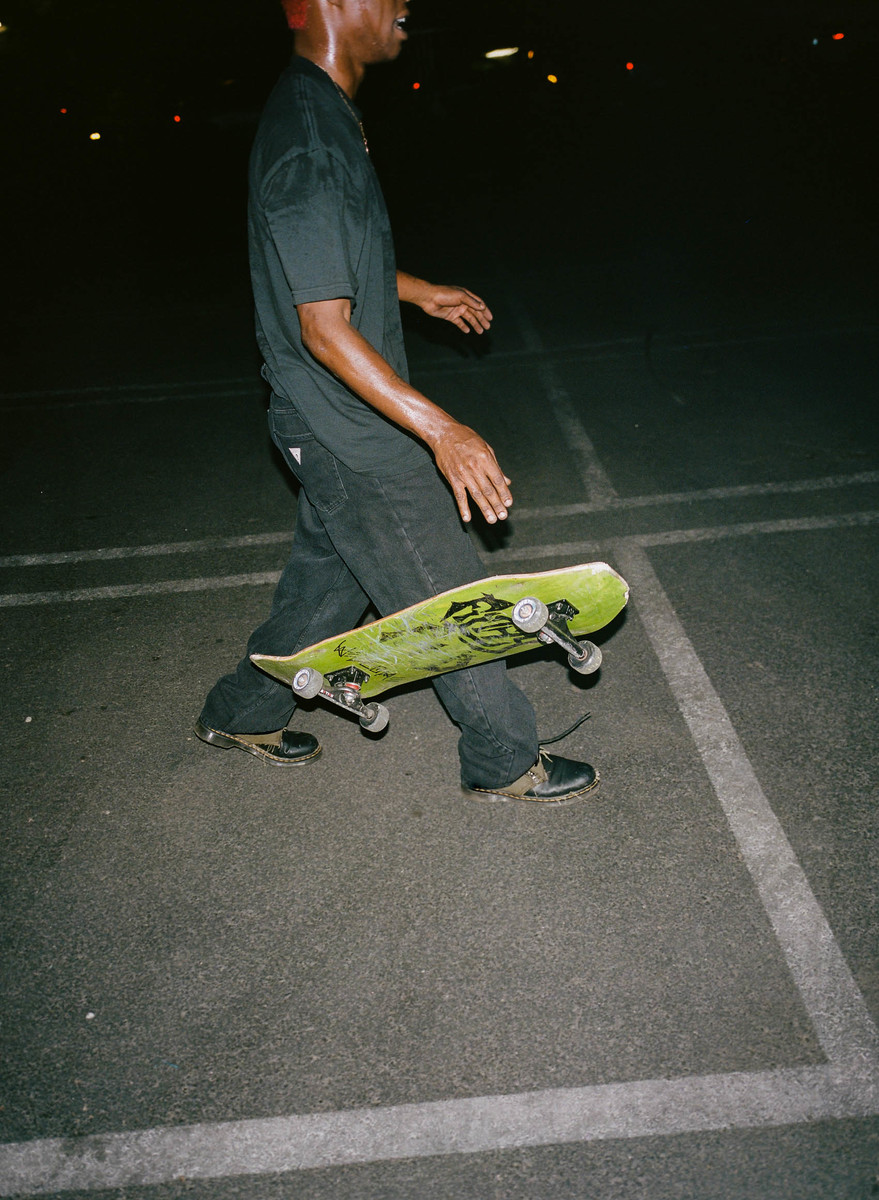 5 | 34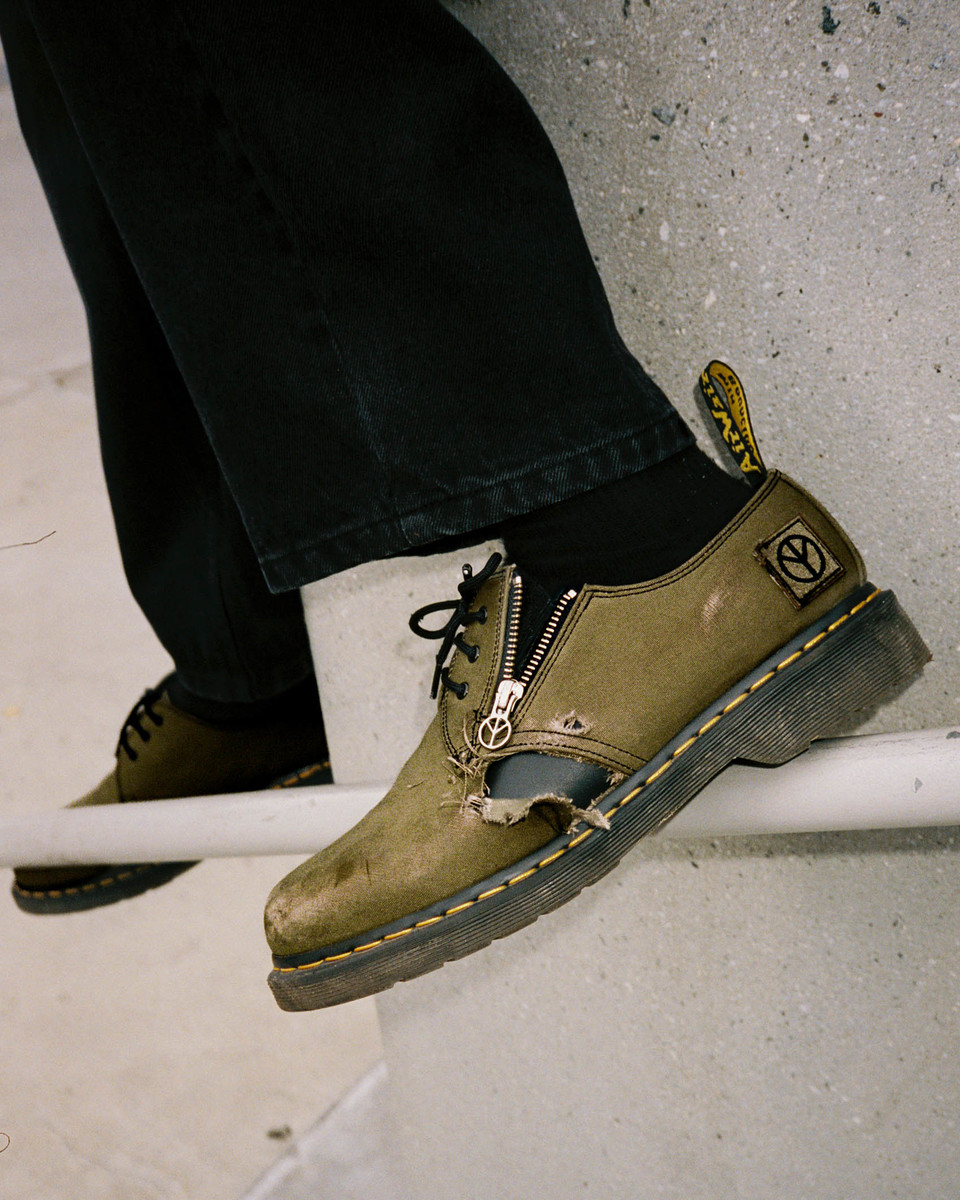 6 | 34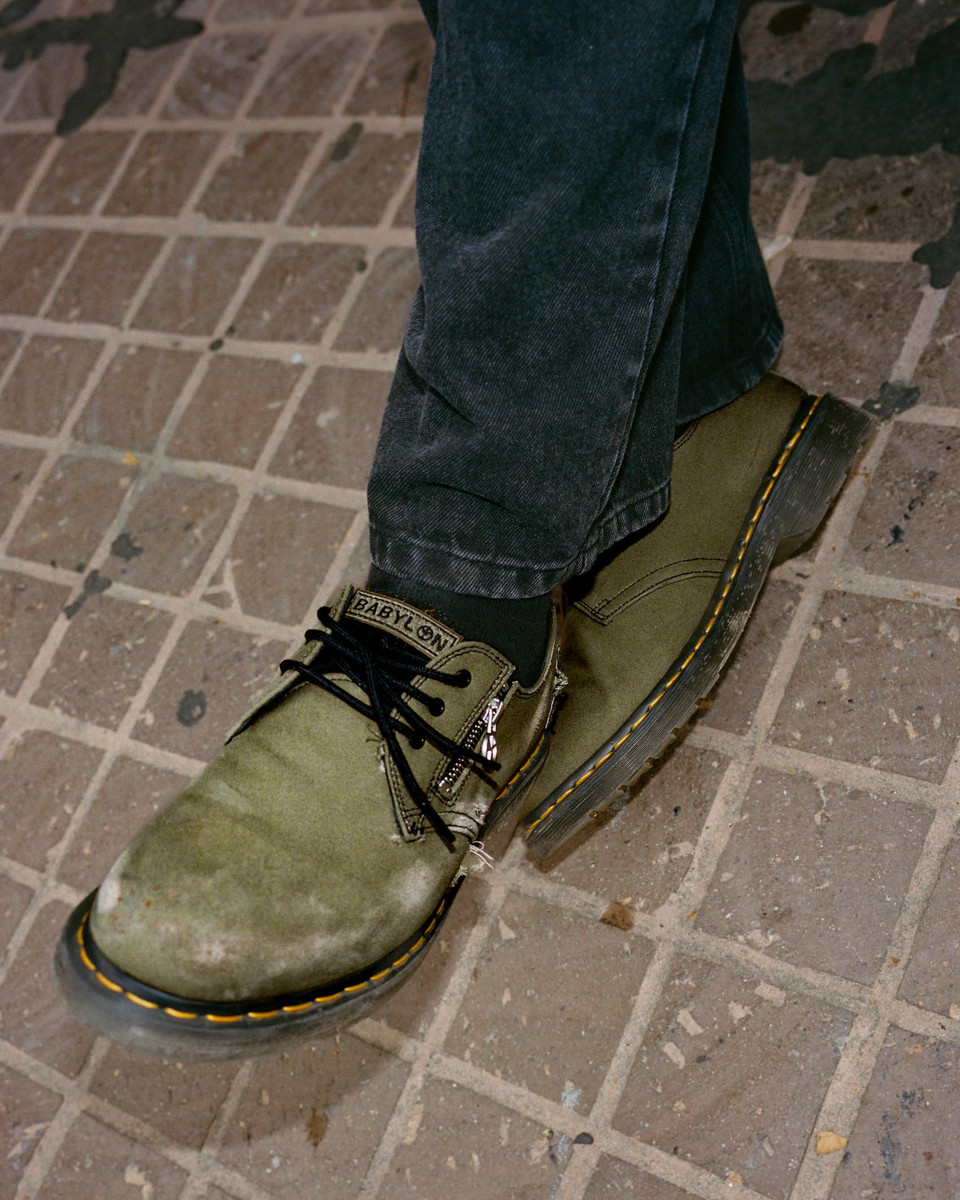 7 | 34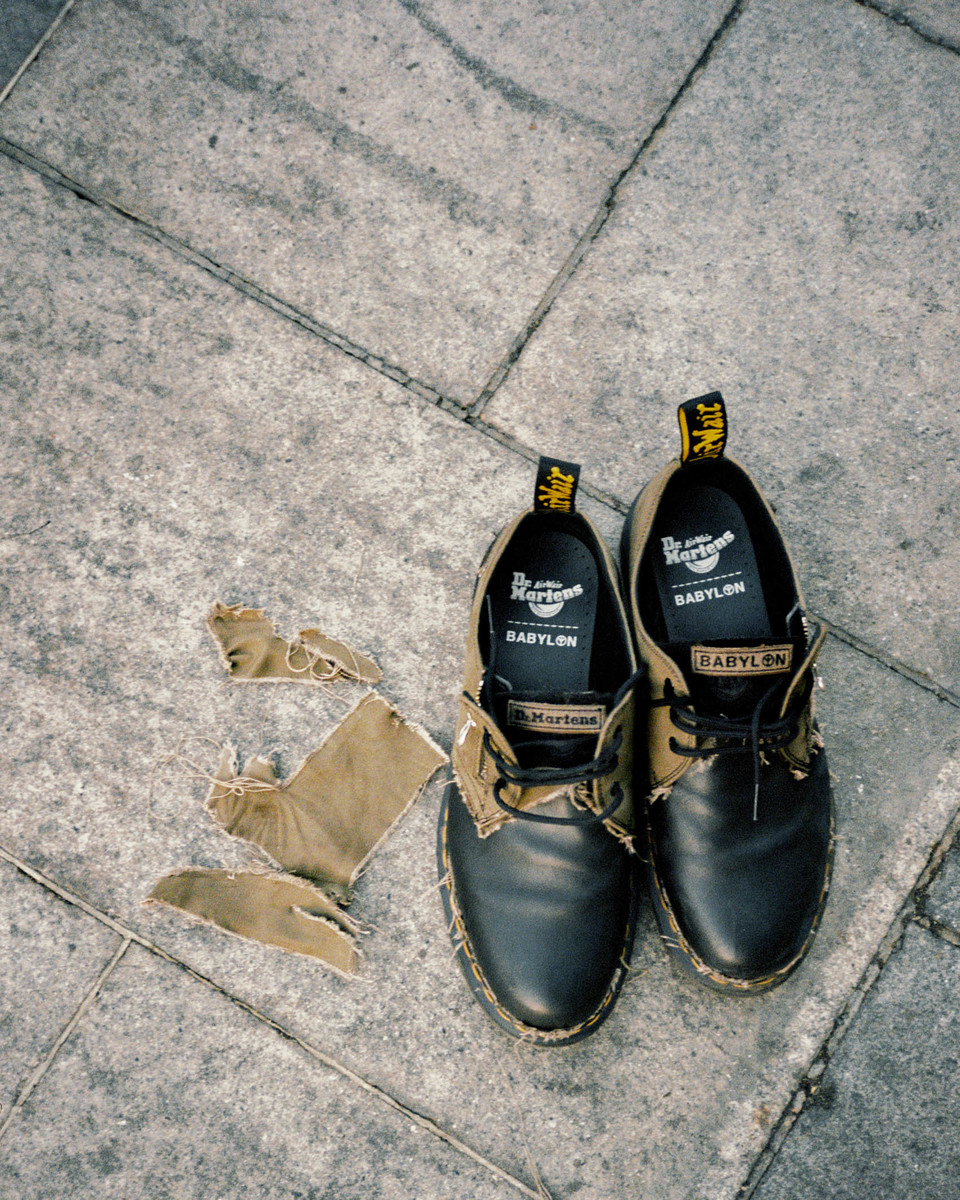 8 | 34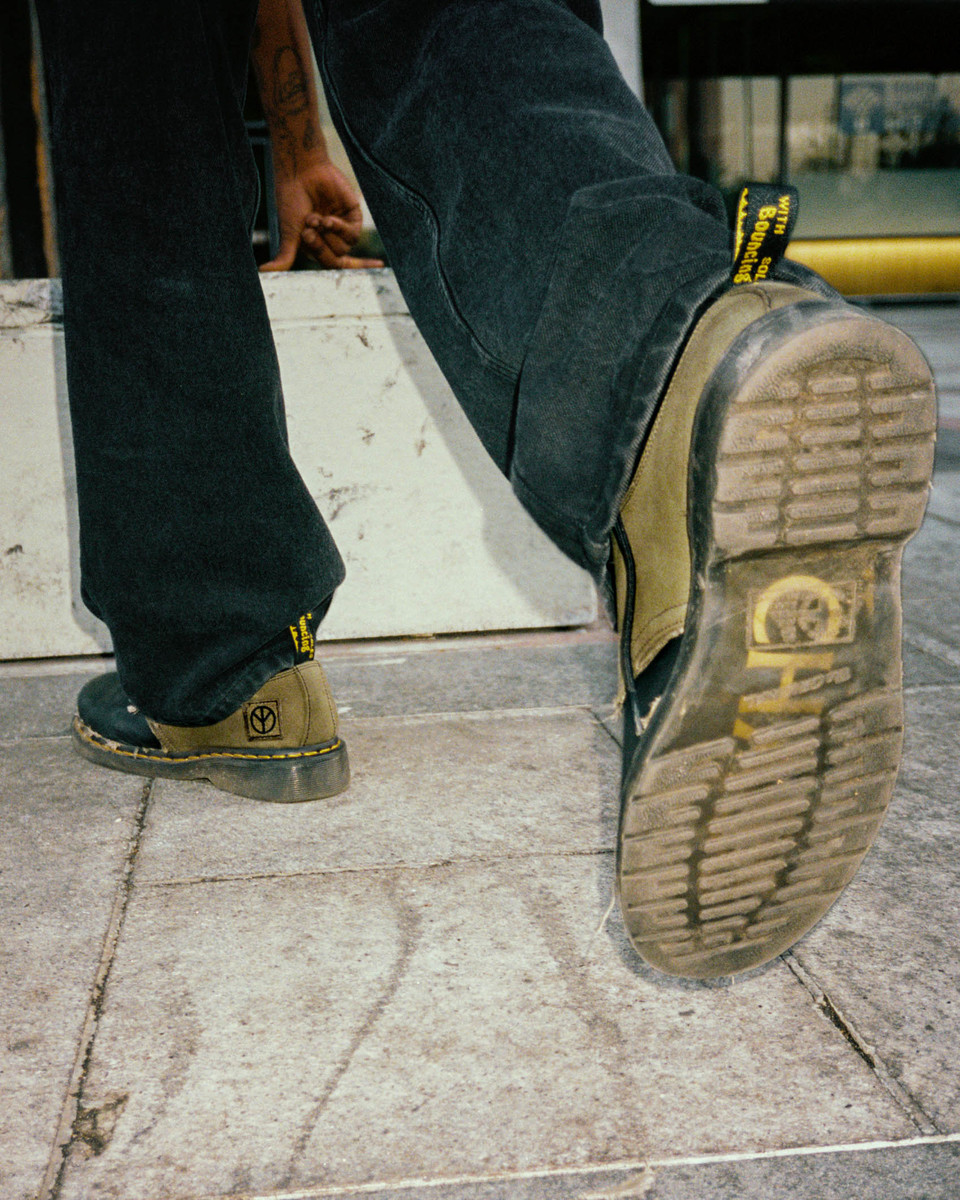 9 | 34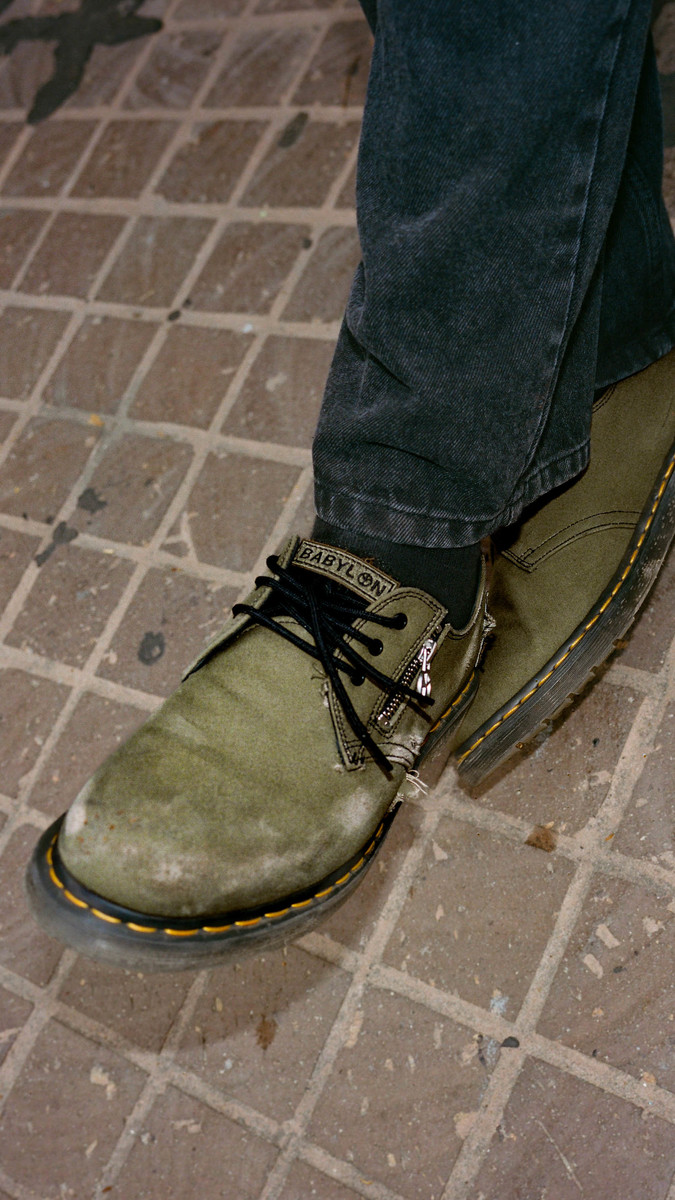 10 | 34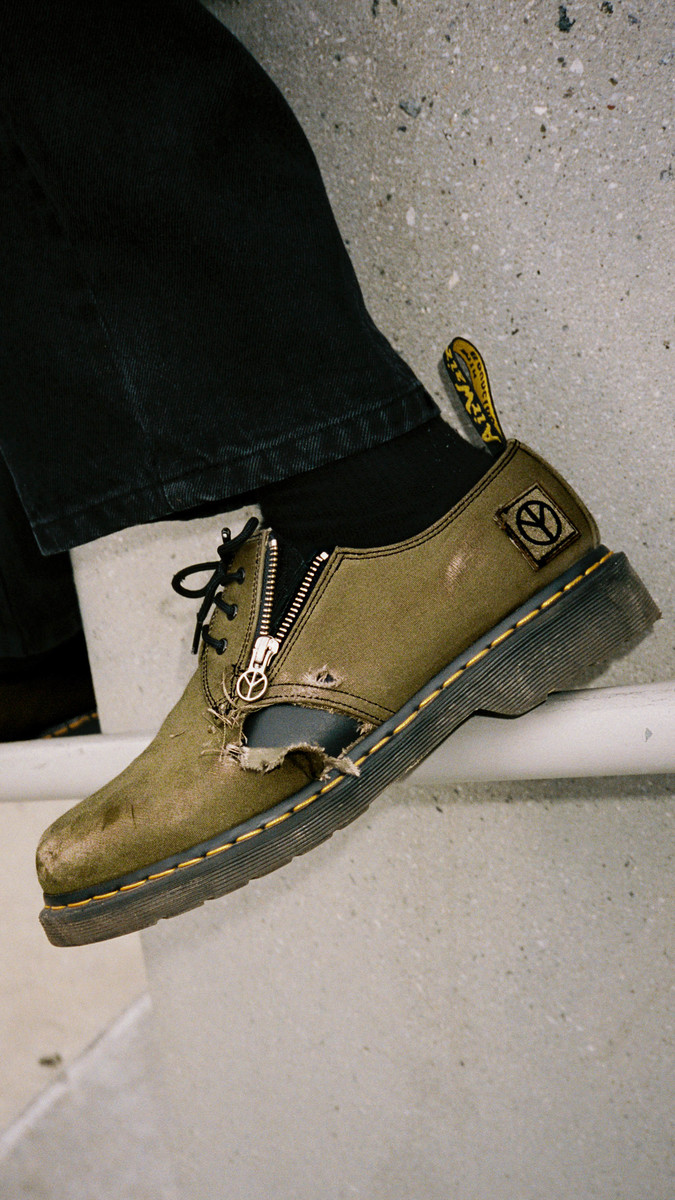 11 | 34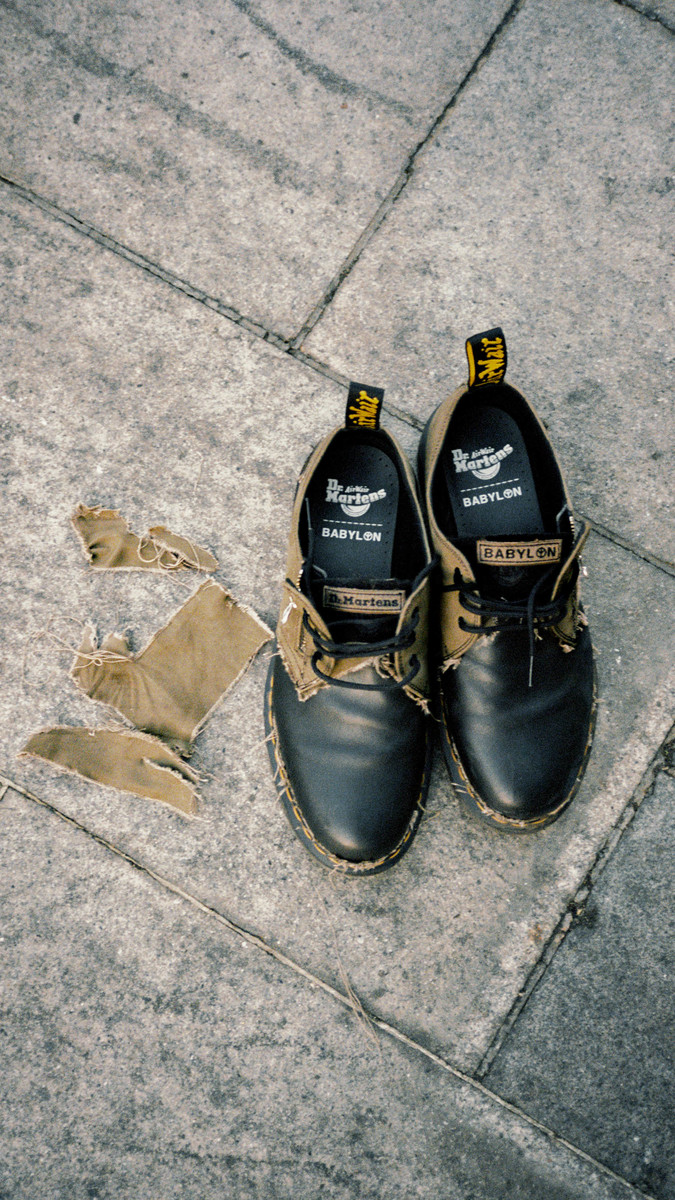 12 | 34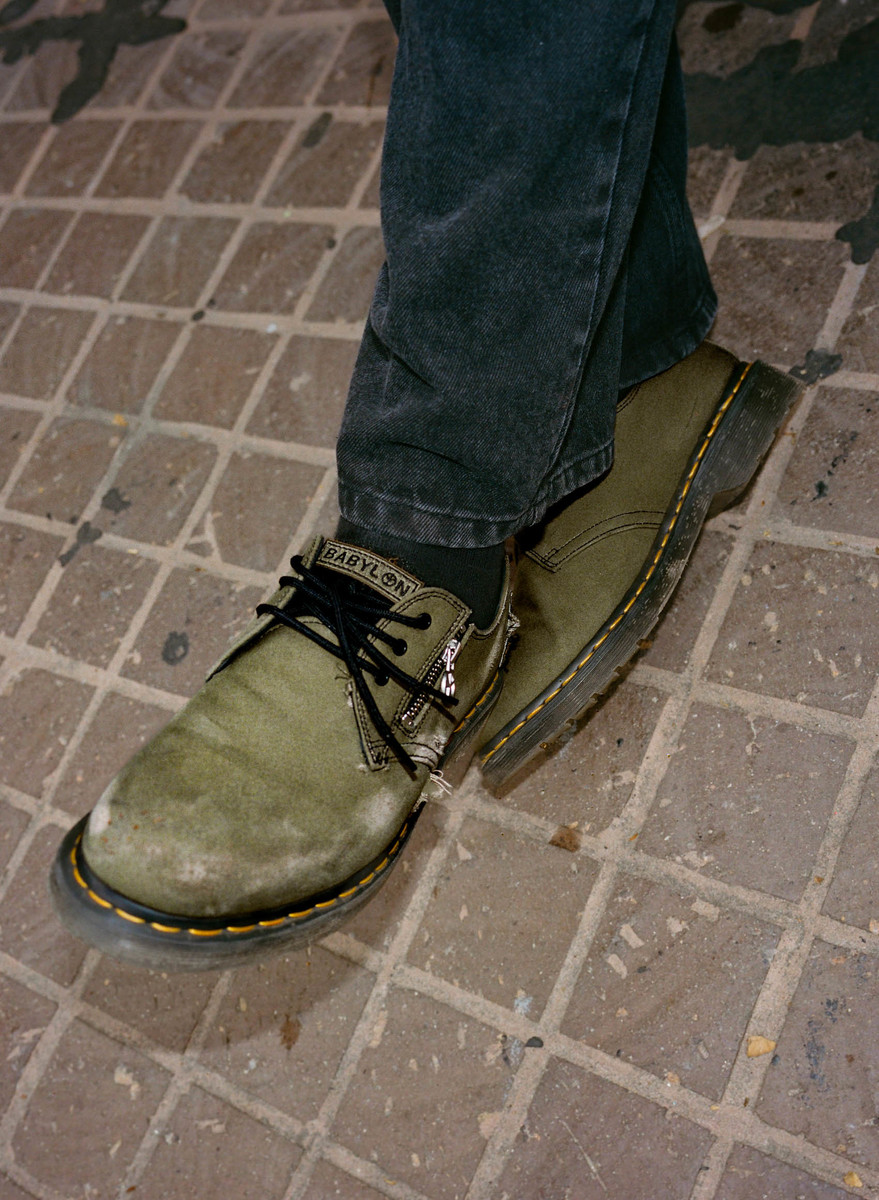 13 | 34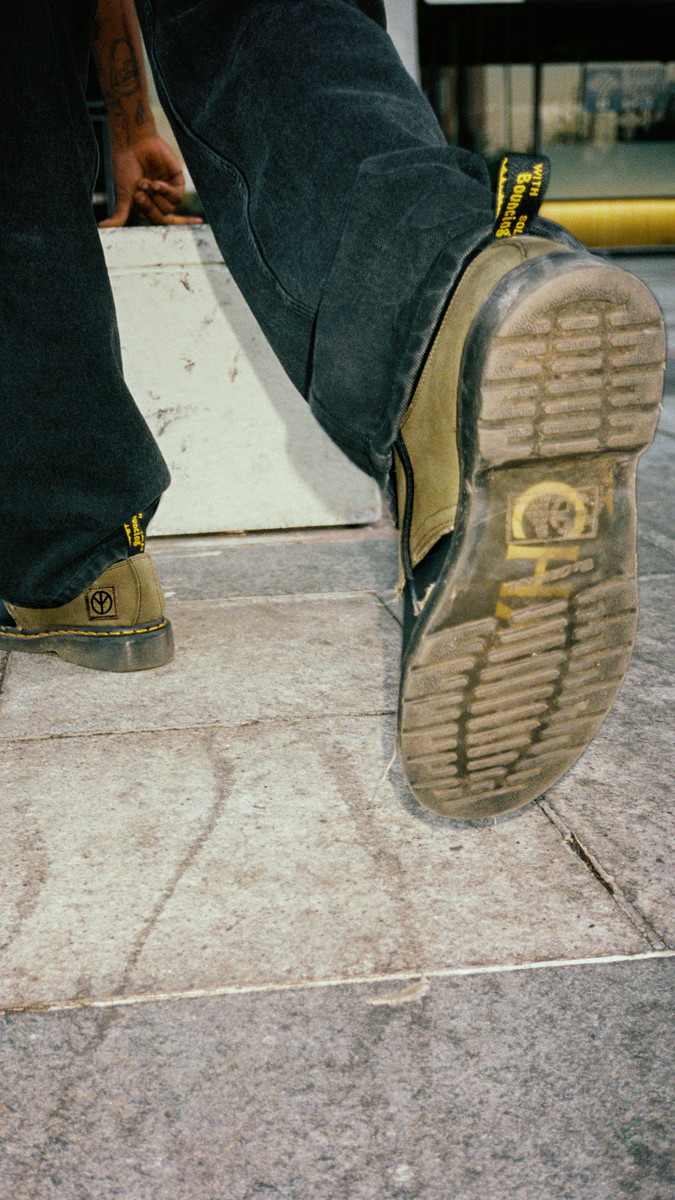 14 | 34
15 | 34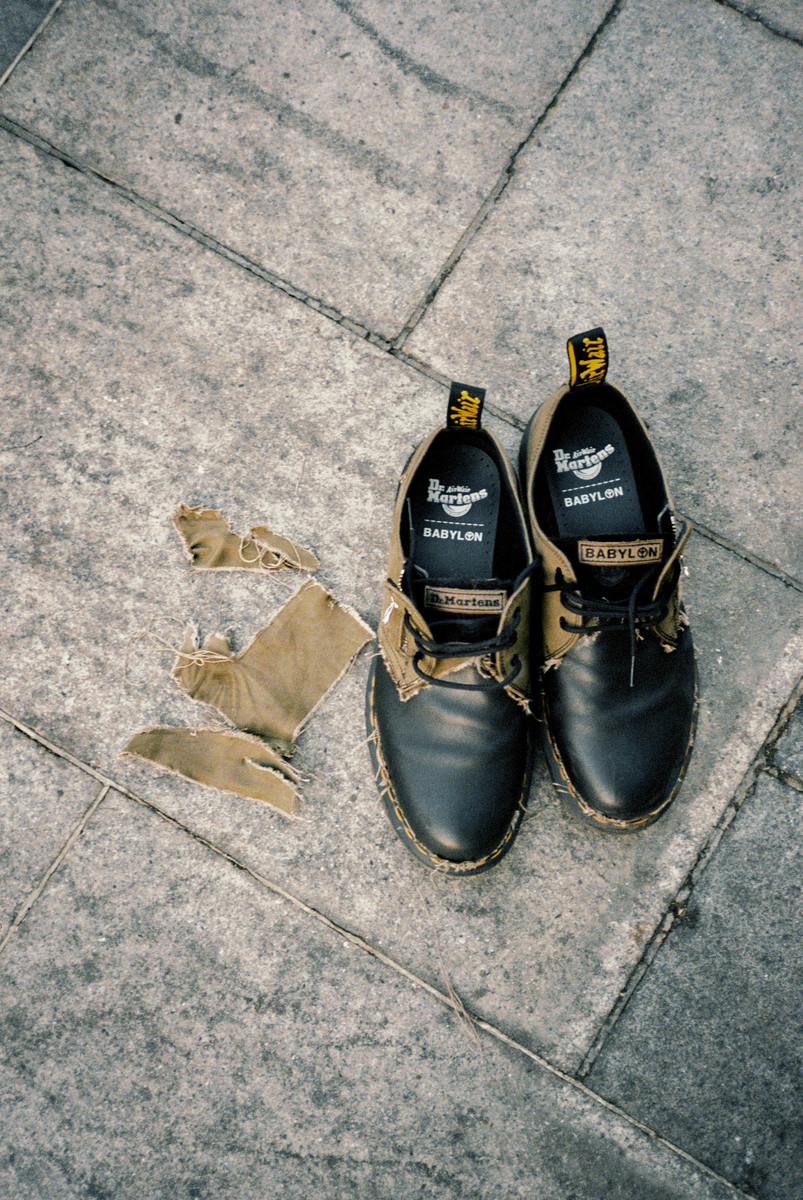 16 | 34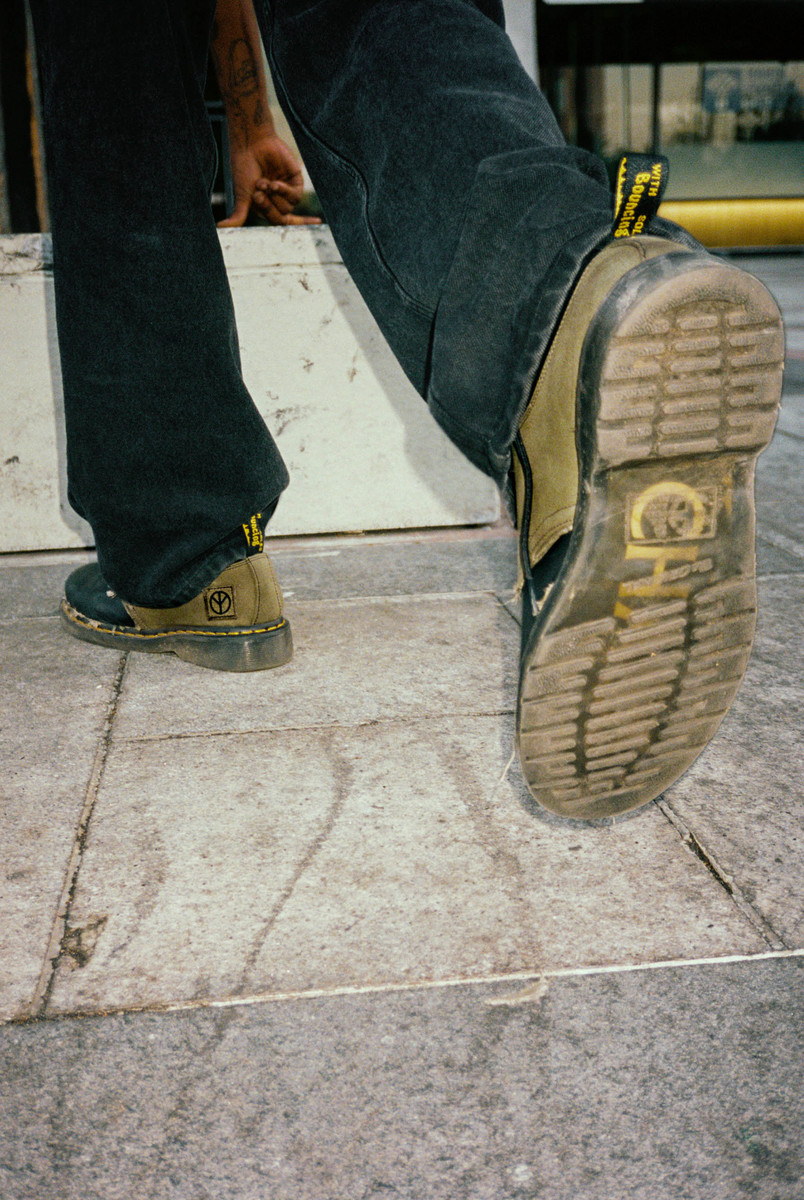 17 | 34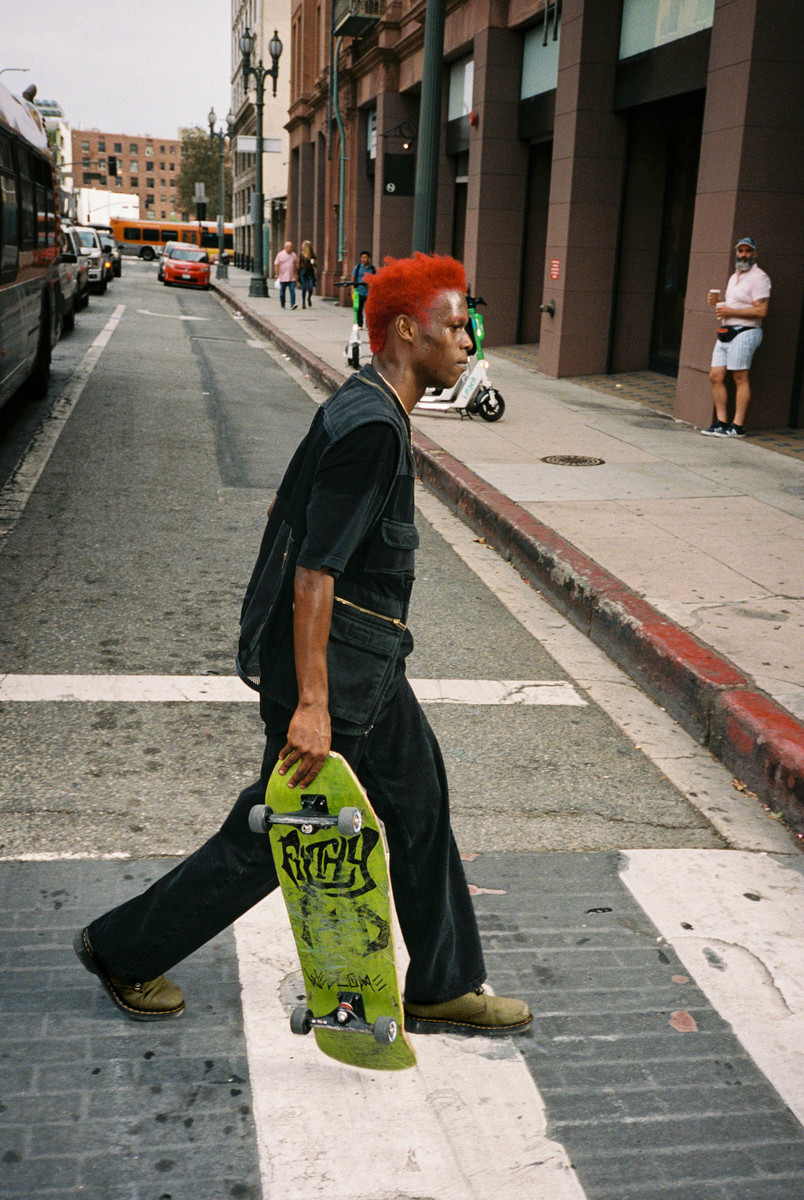 18 | 34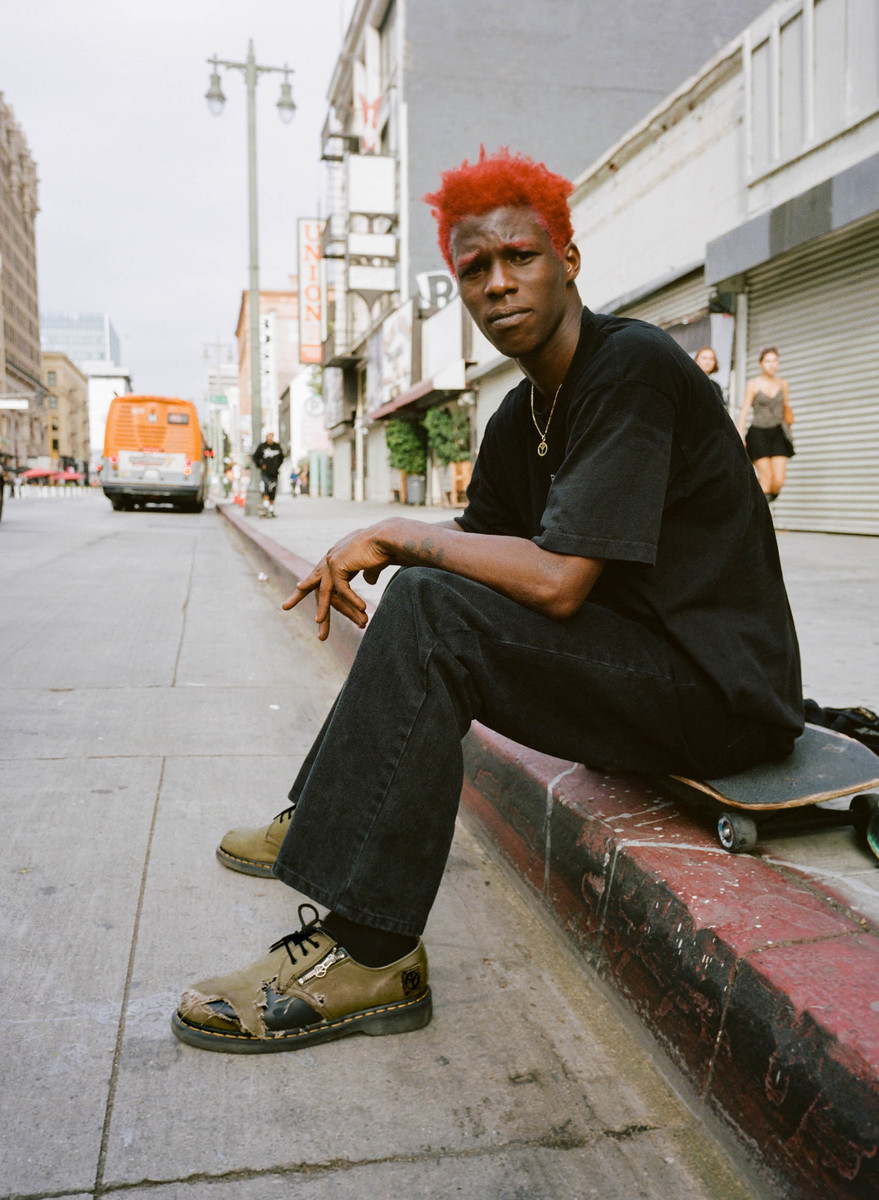 19 | 34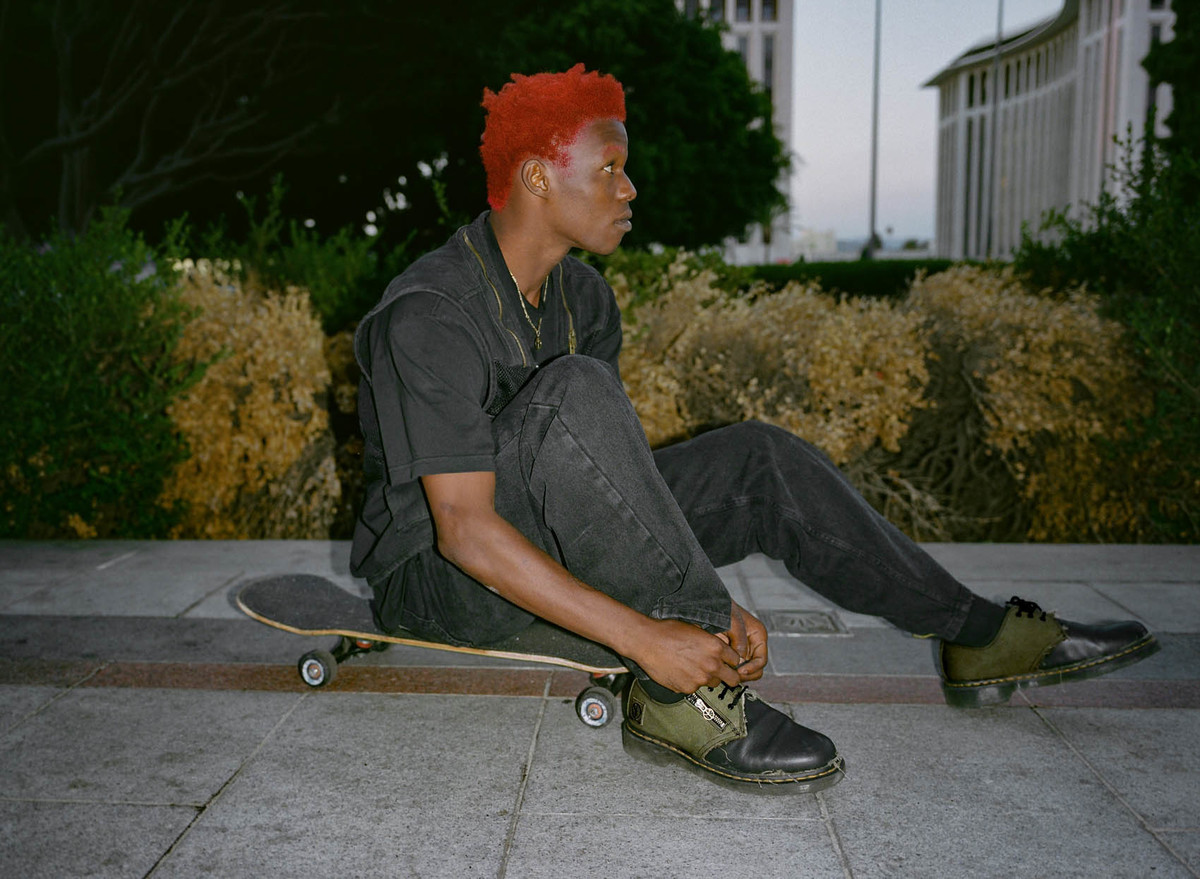 20 | 34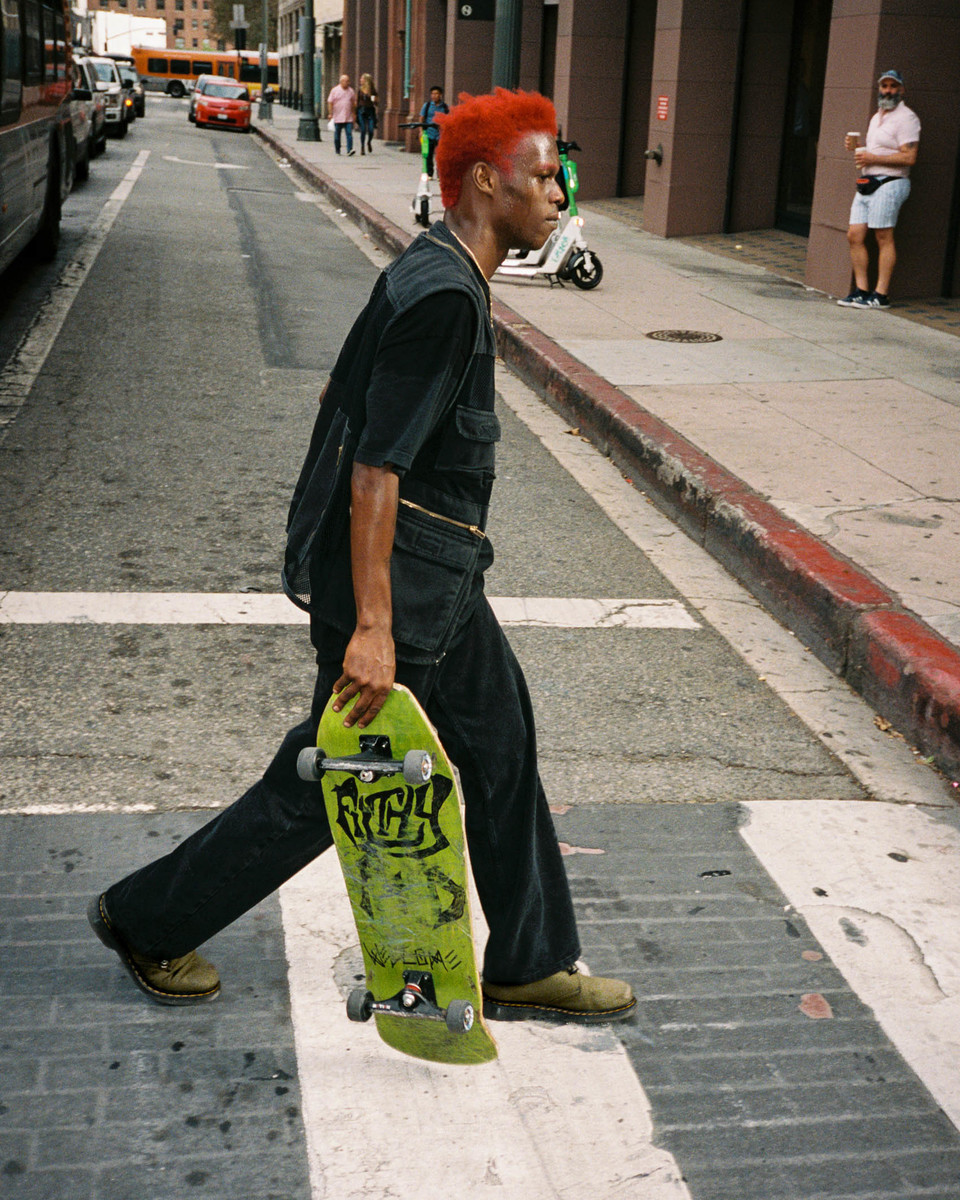 21 | 34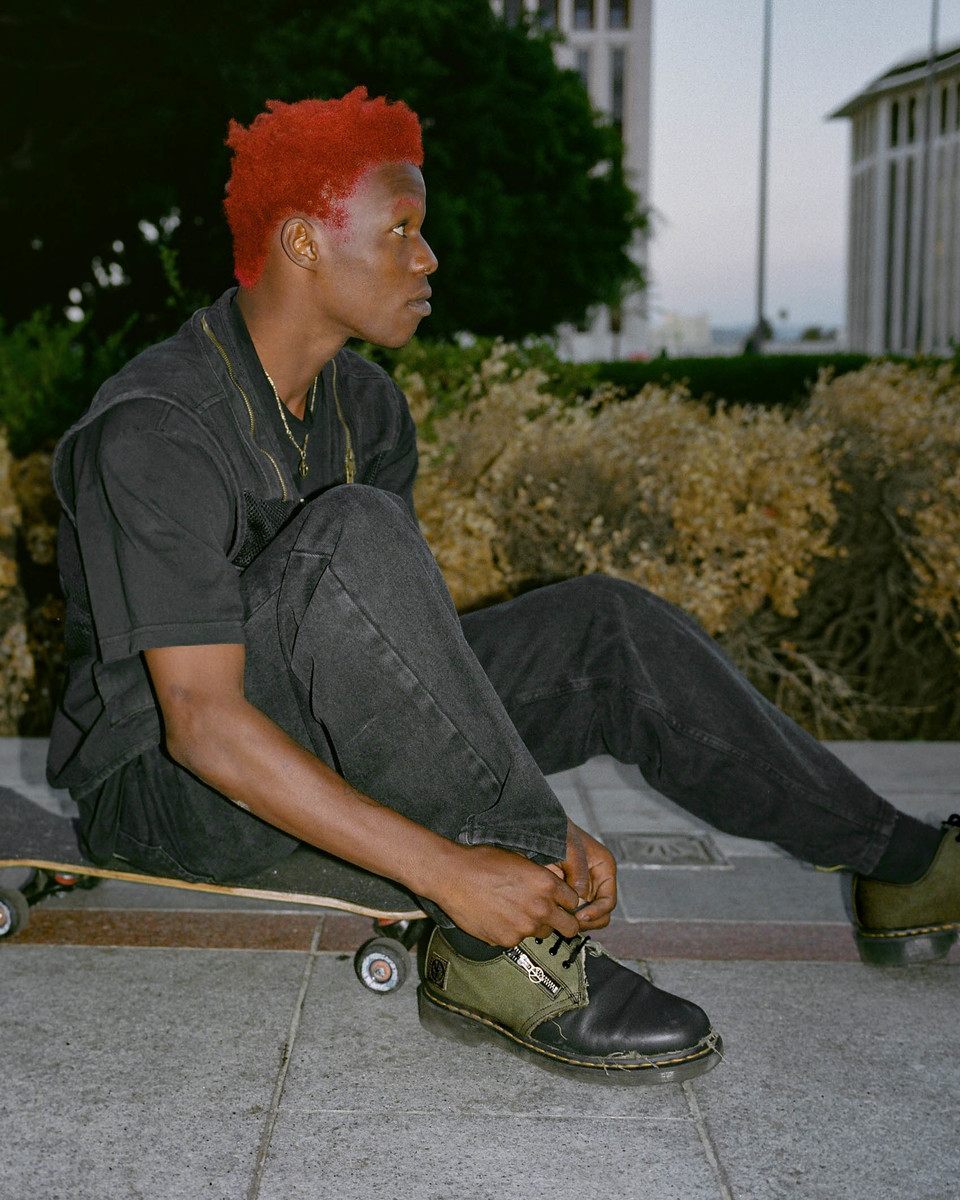 22 | 34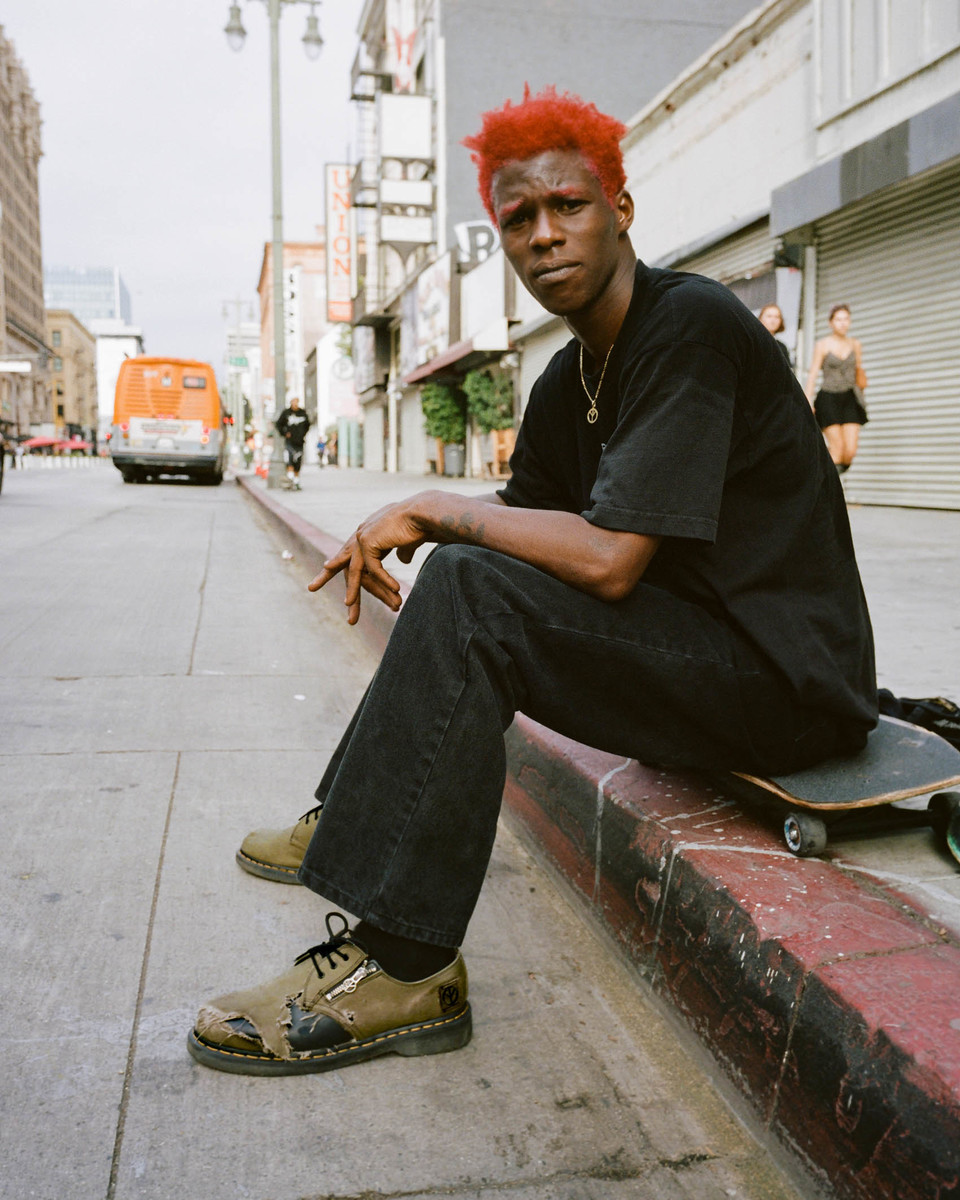 23 | 34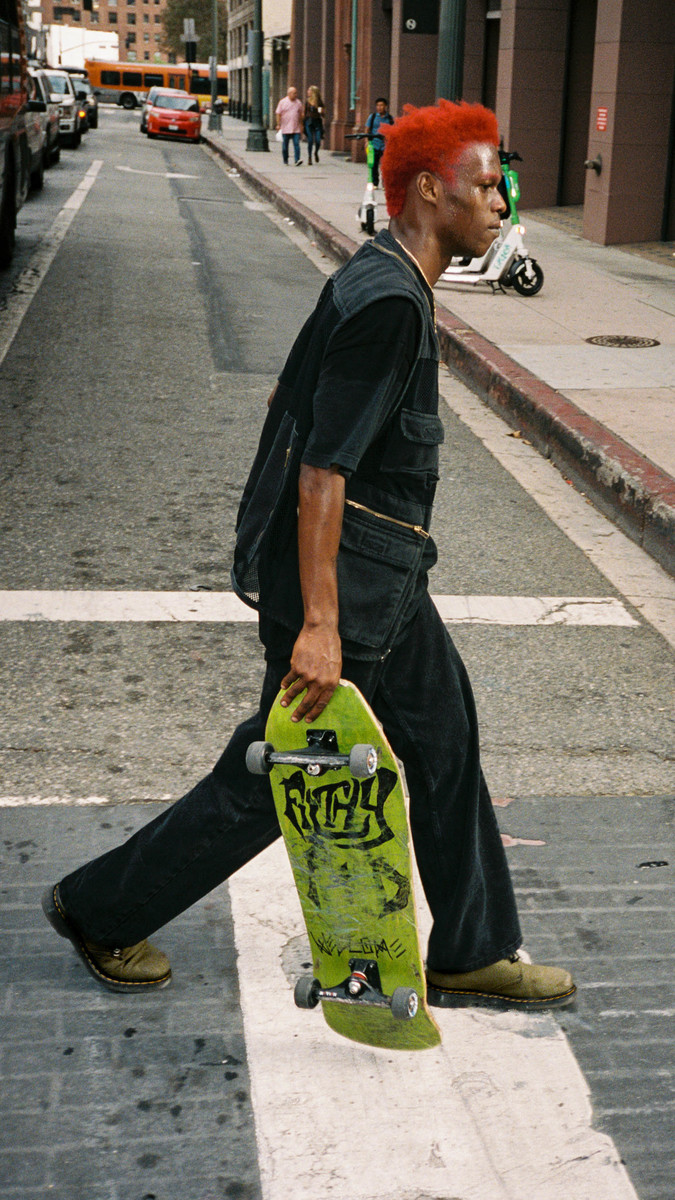 24 | 34
25 | 34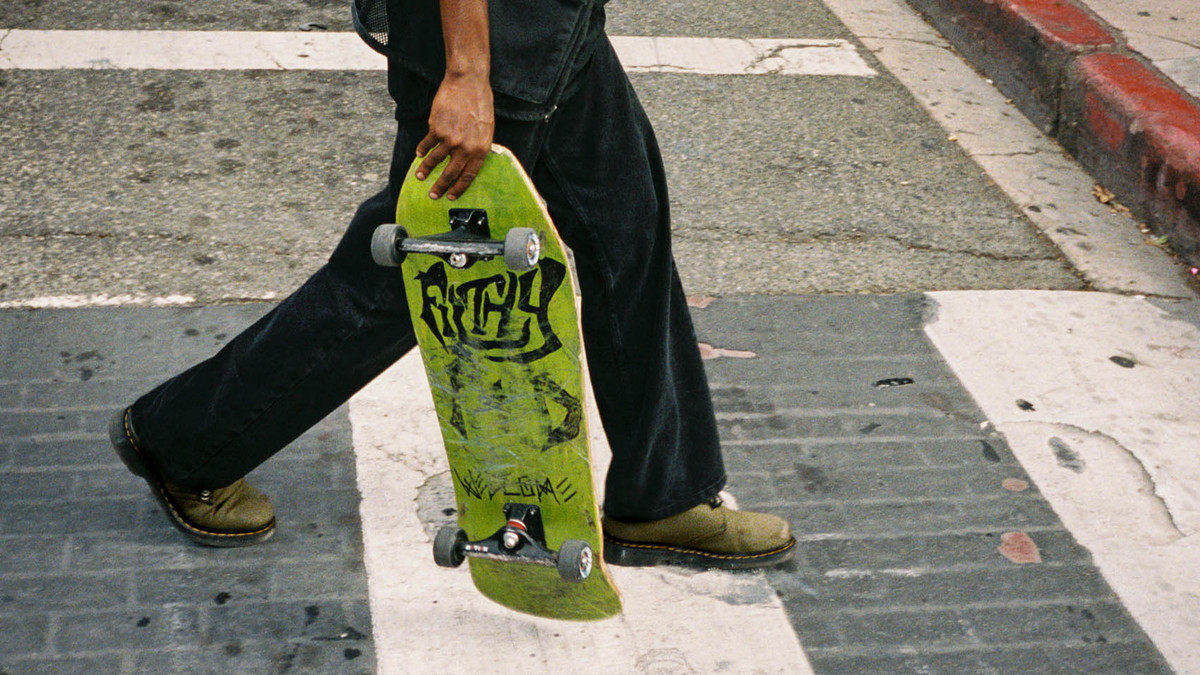 26 | 34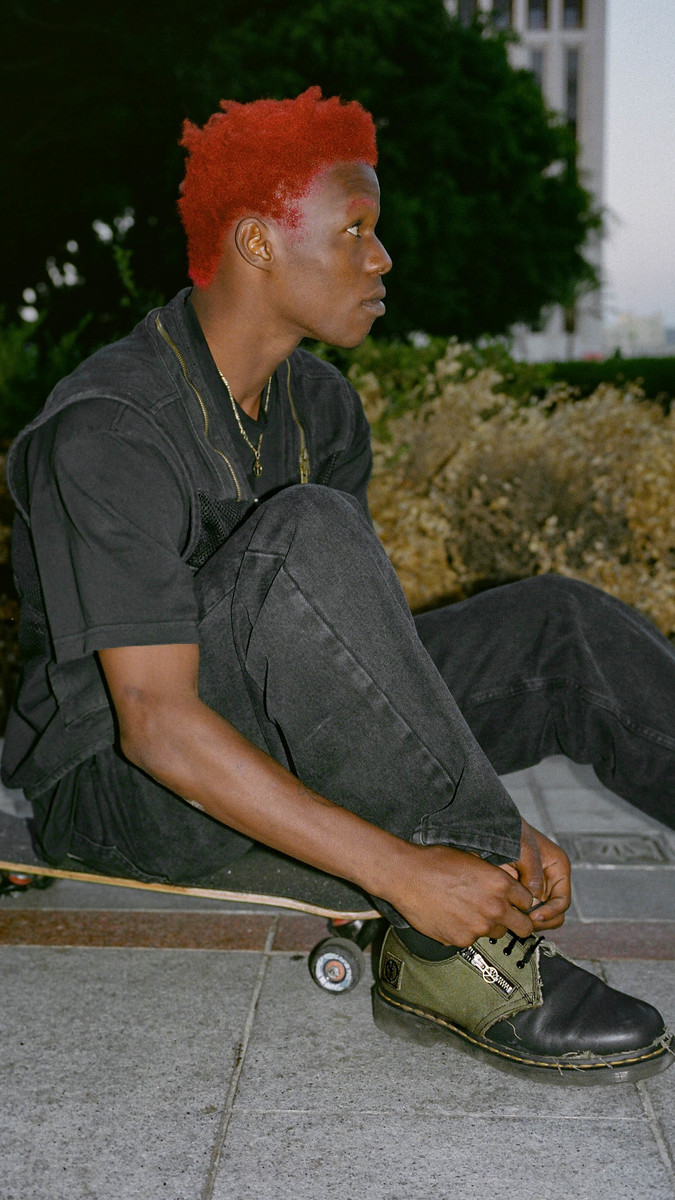 27 | 34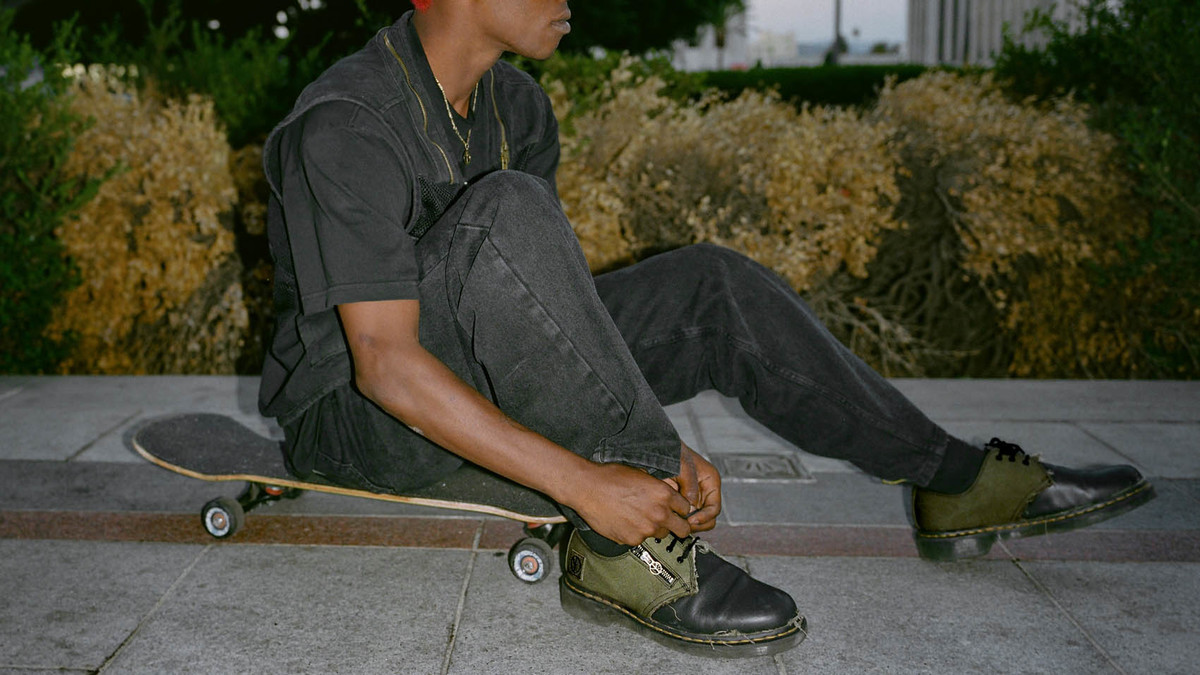 28 | 34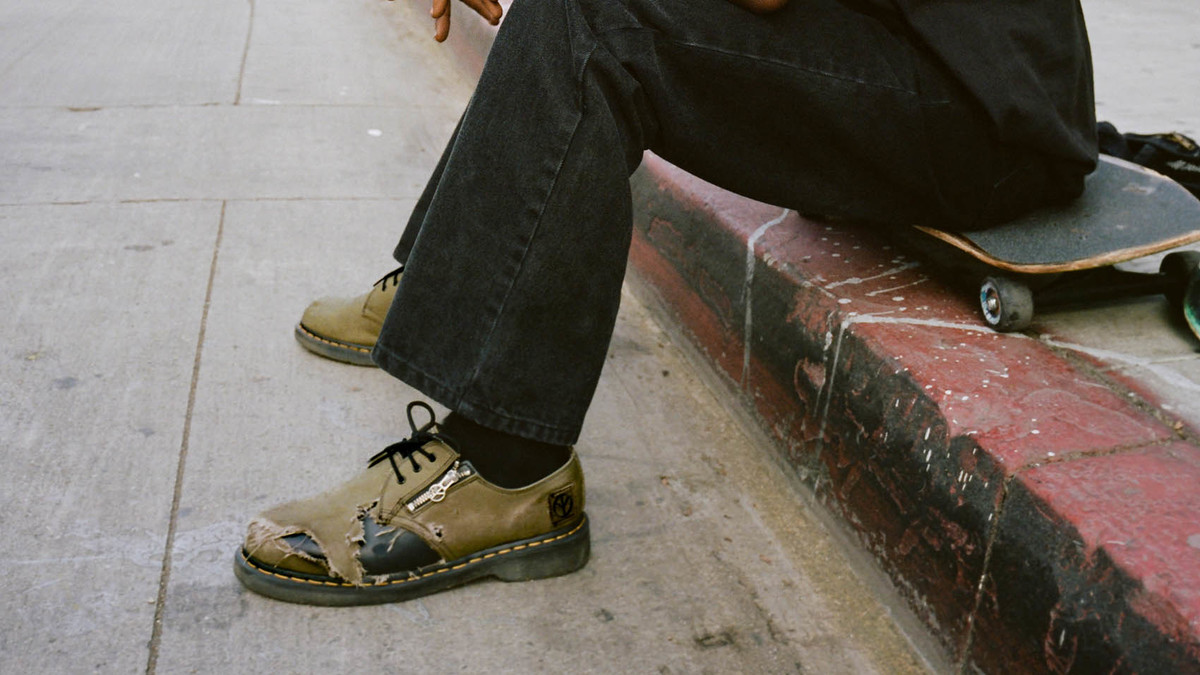 29 | 34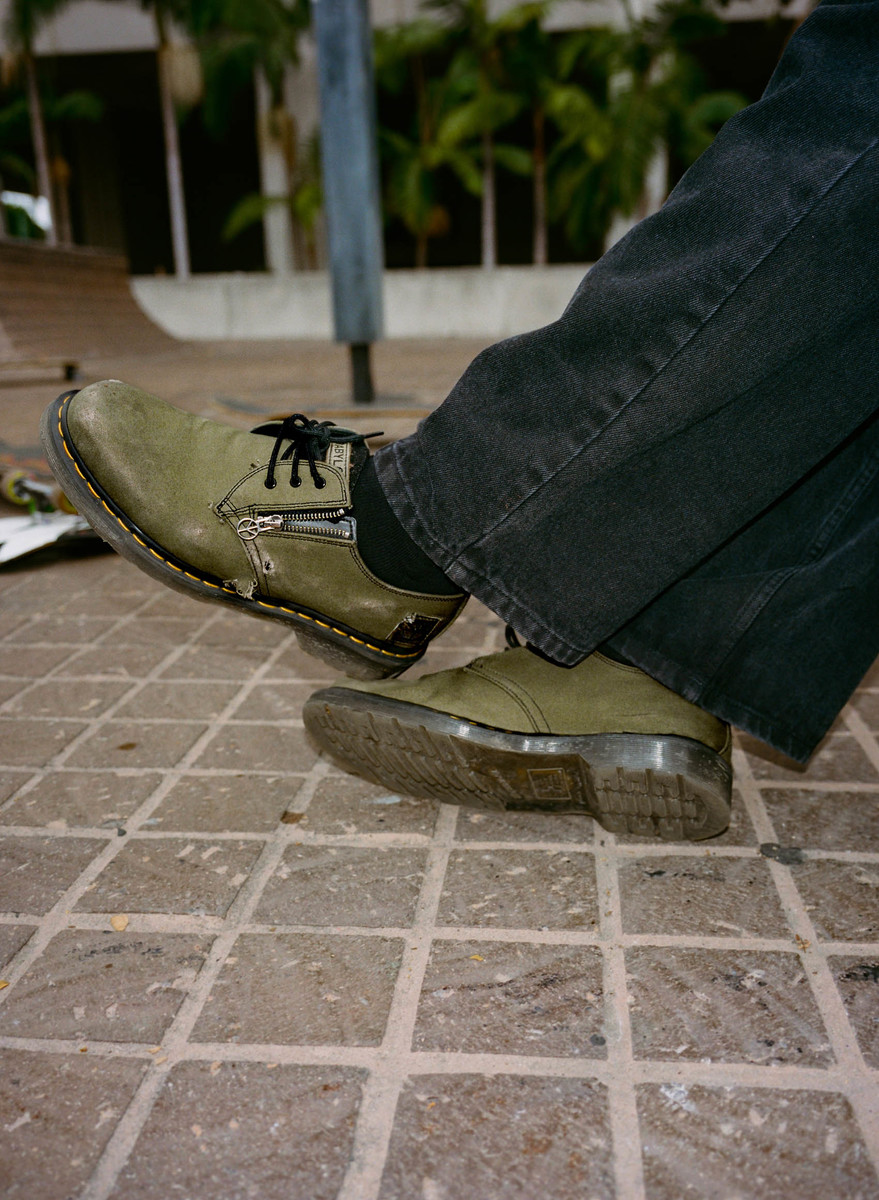 30 | 34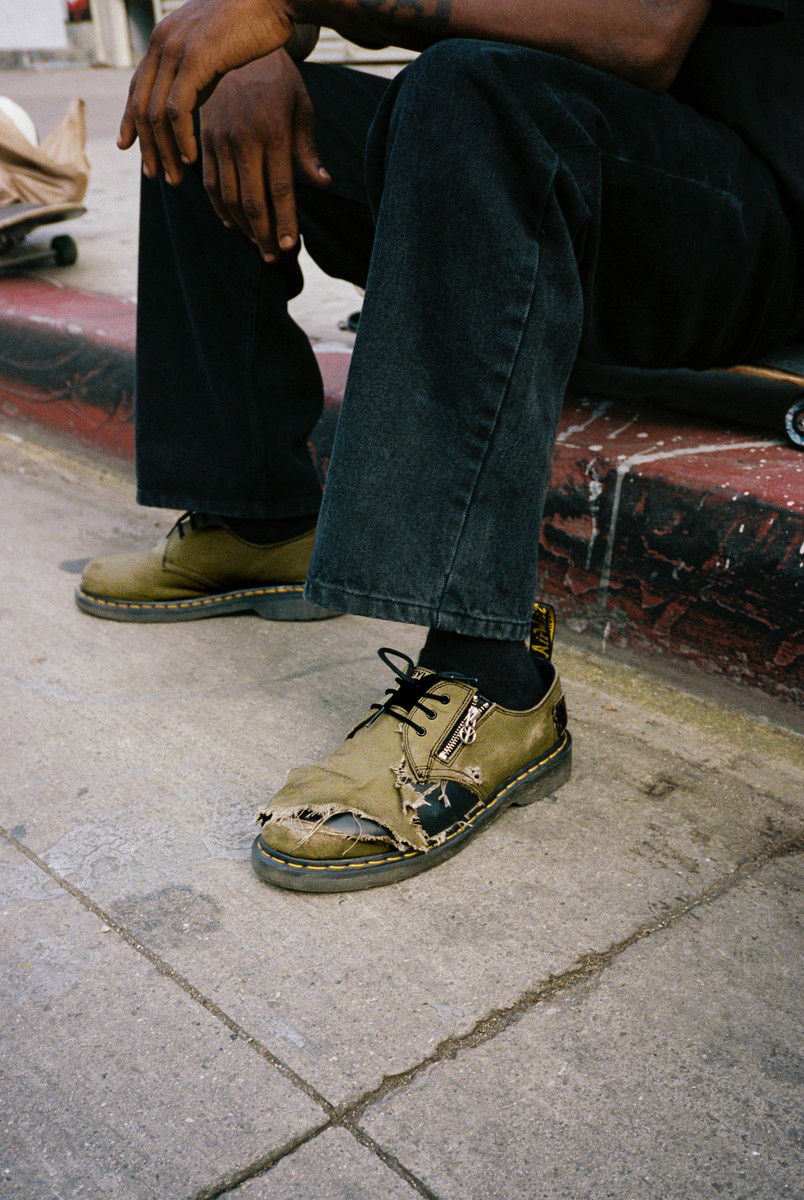 31 | 34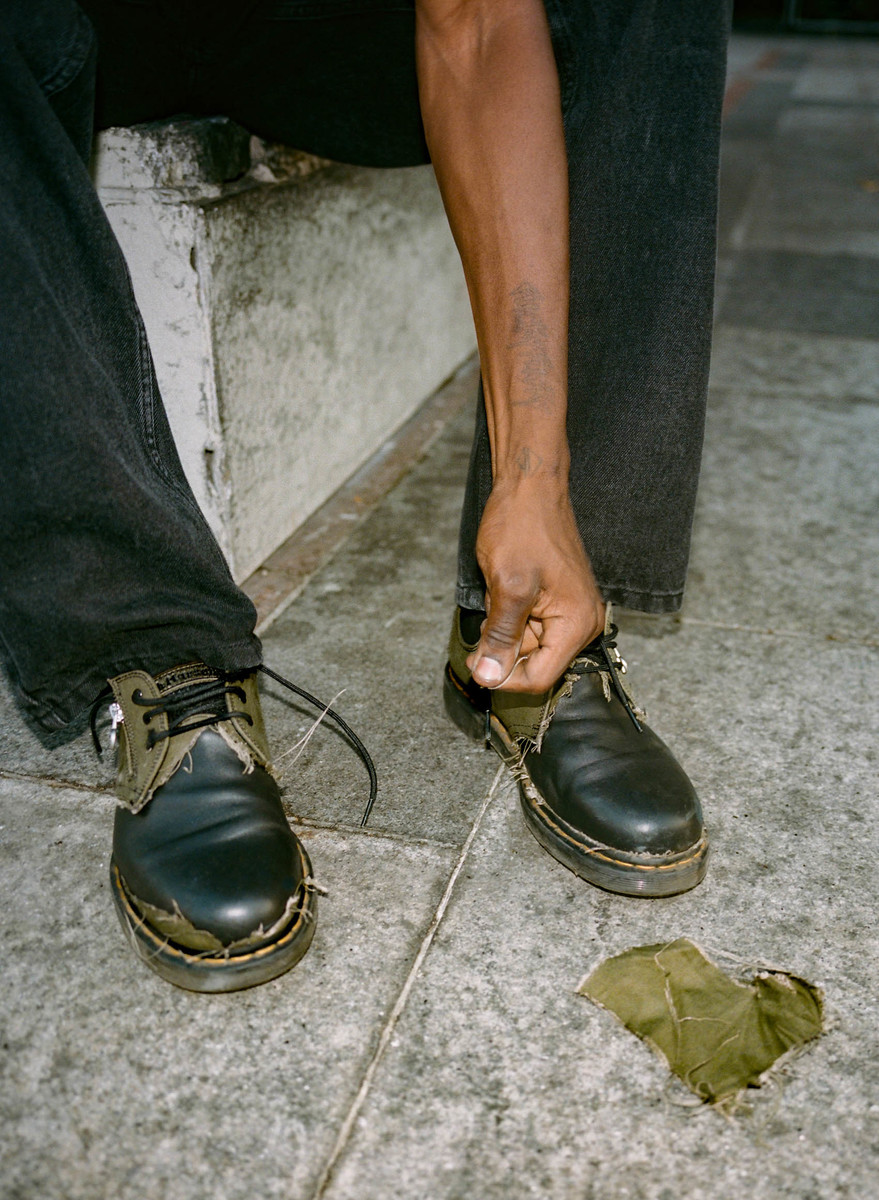 32 | 34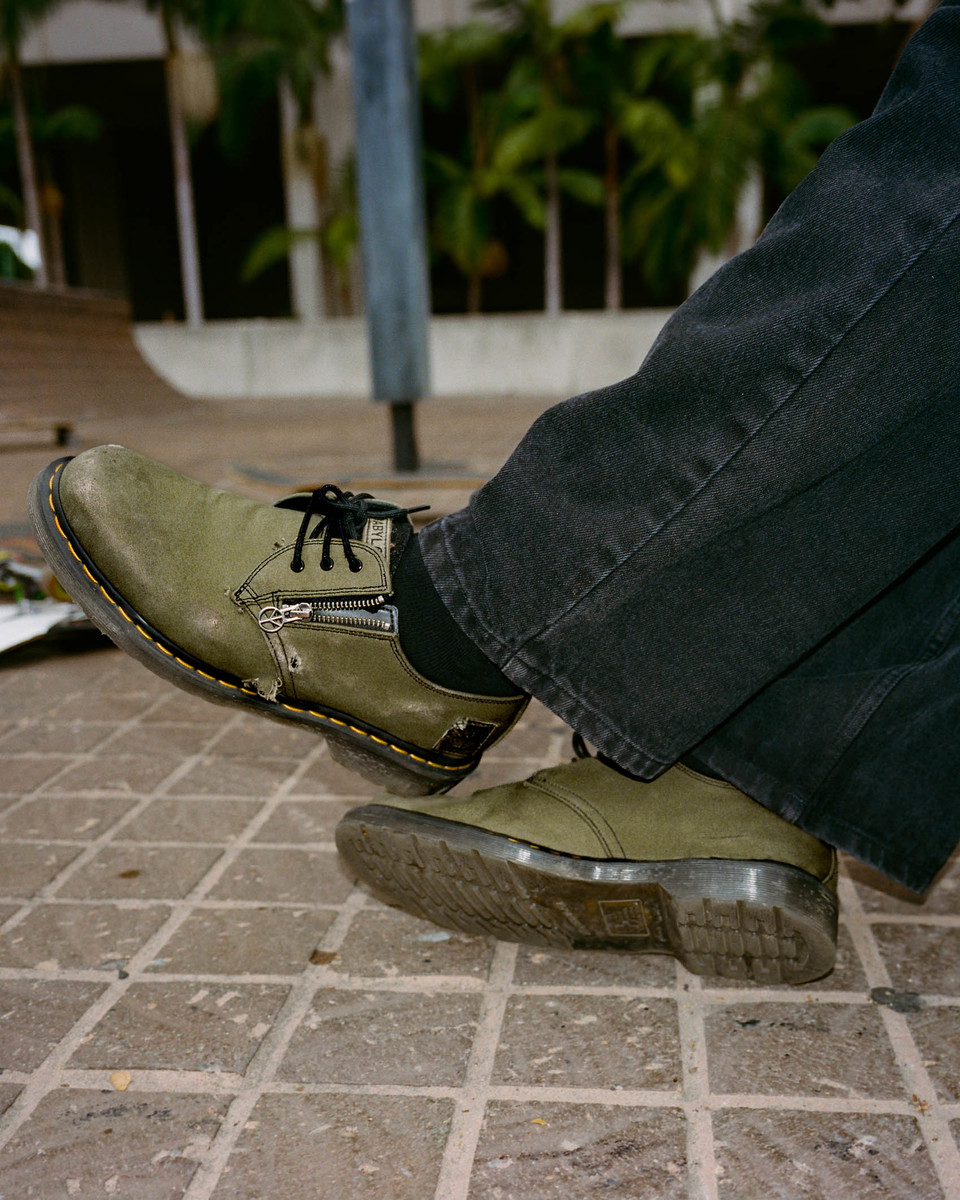 33 | 34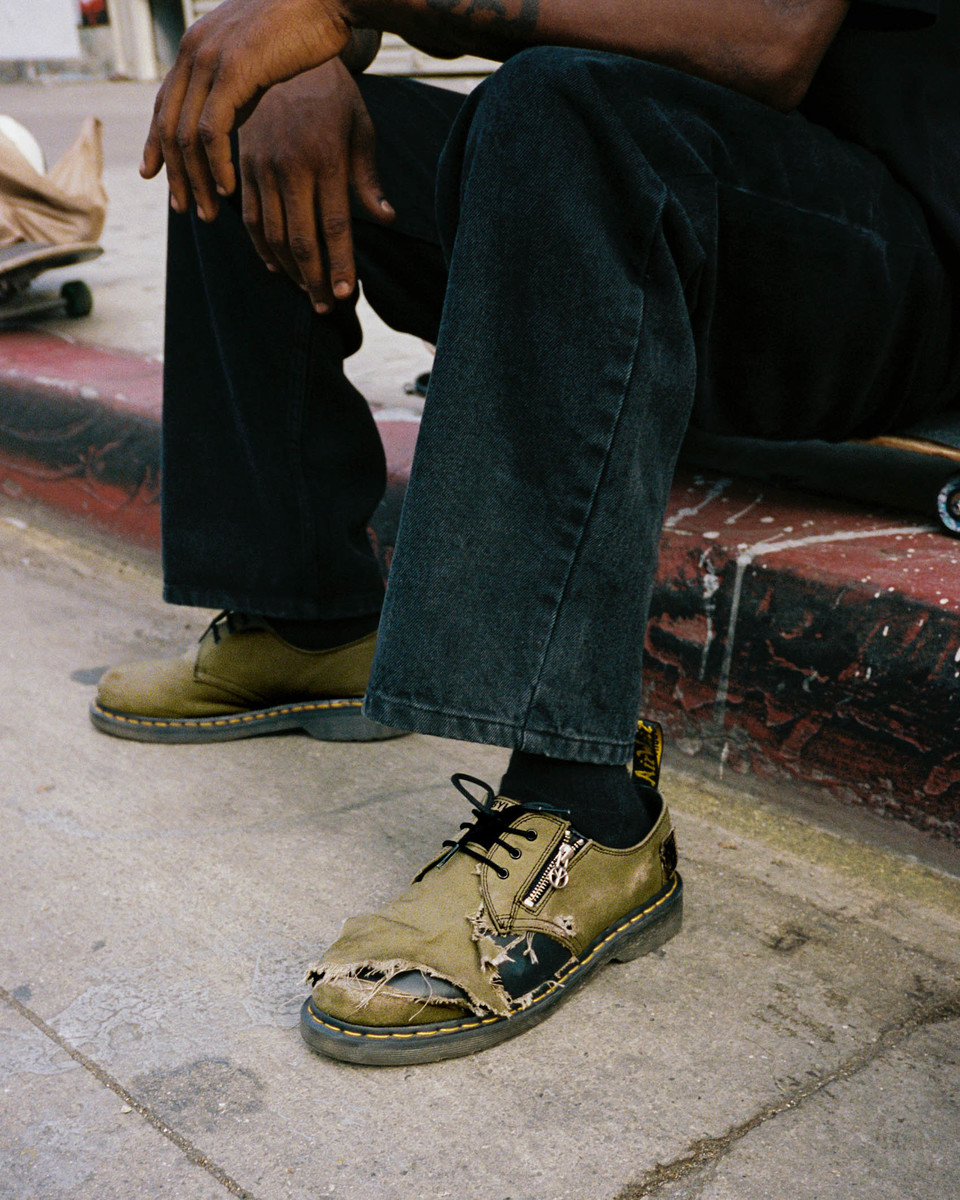 34 | 34