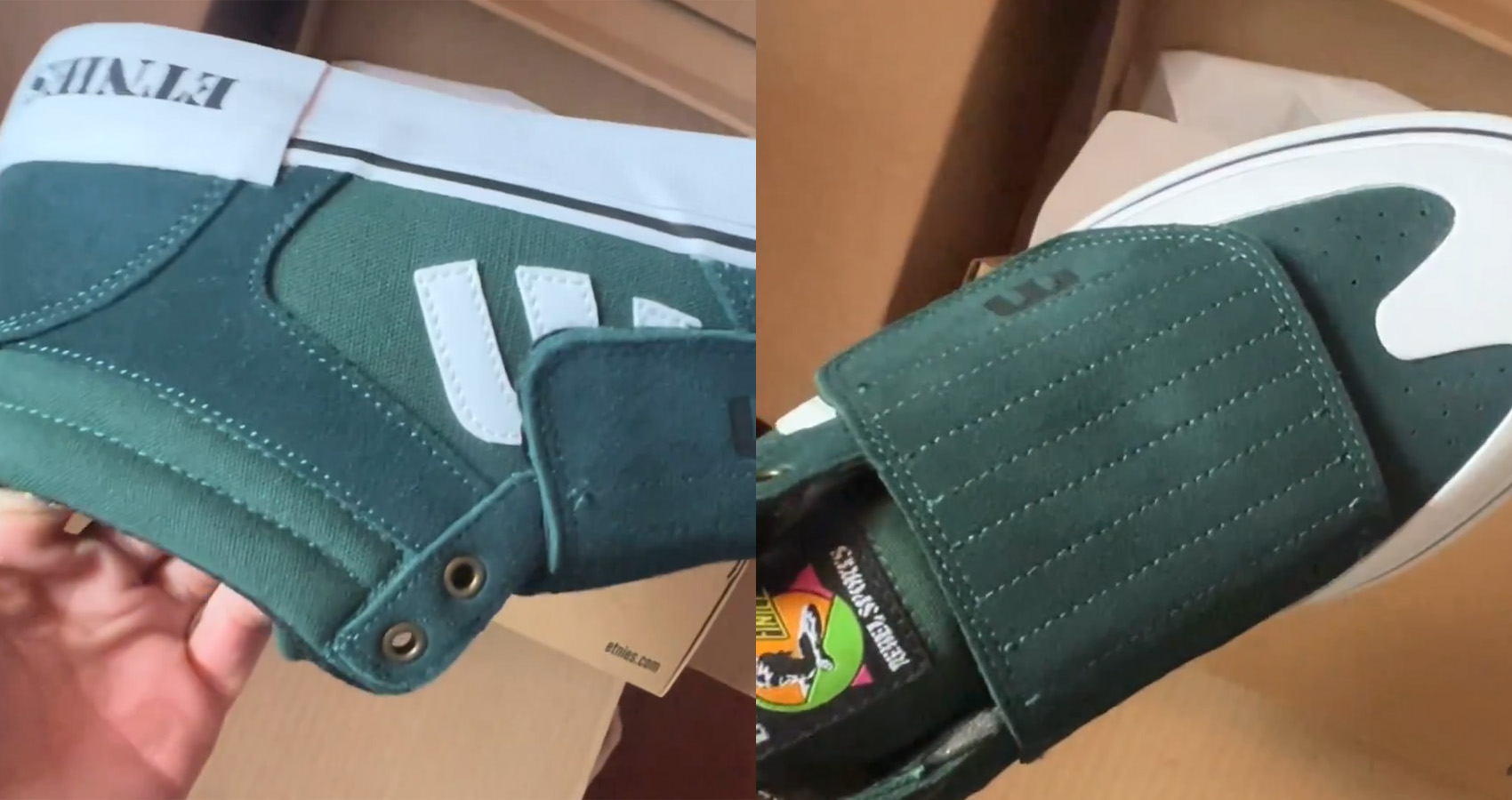 Andy Anderson's New Pro Shoe is About To Drop
The Etnies '&&' is about to hit stores
Andy Anderson has landed himself another pro shoe with Etnies, and this shoe looks nice and casual; the model he had shown on social media was a dark green suede-based mid-top with a durable lining around the top and sides to slow down the grip tape scuffs.
Anderson also shows an older pair which he skated through, and they look like they held up well, and the protector served its purpose!
Congratulations on the shoe Andy!
DOSE's YouTube channel has more Andy Anderson: