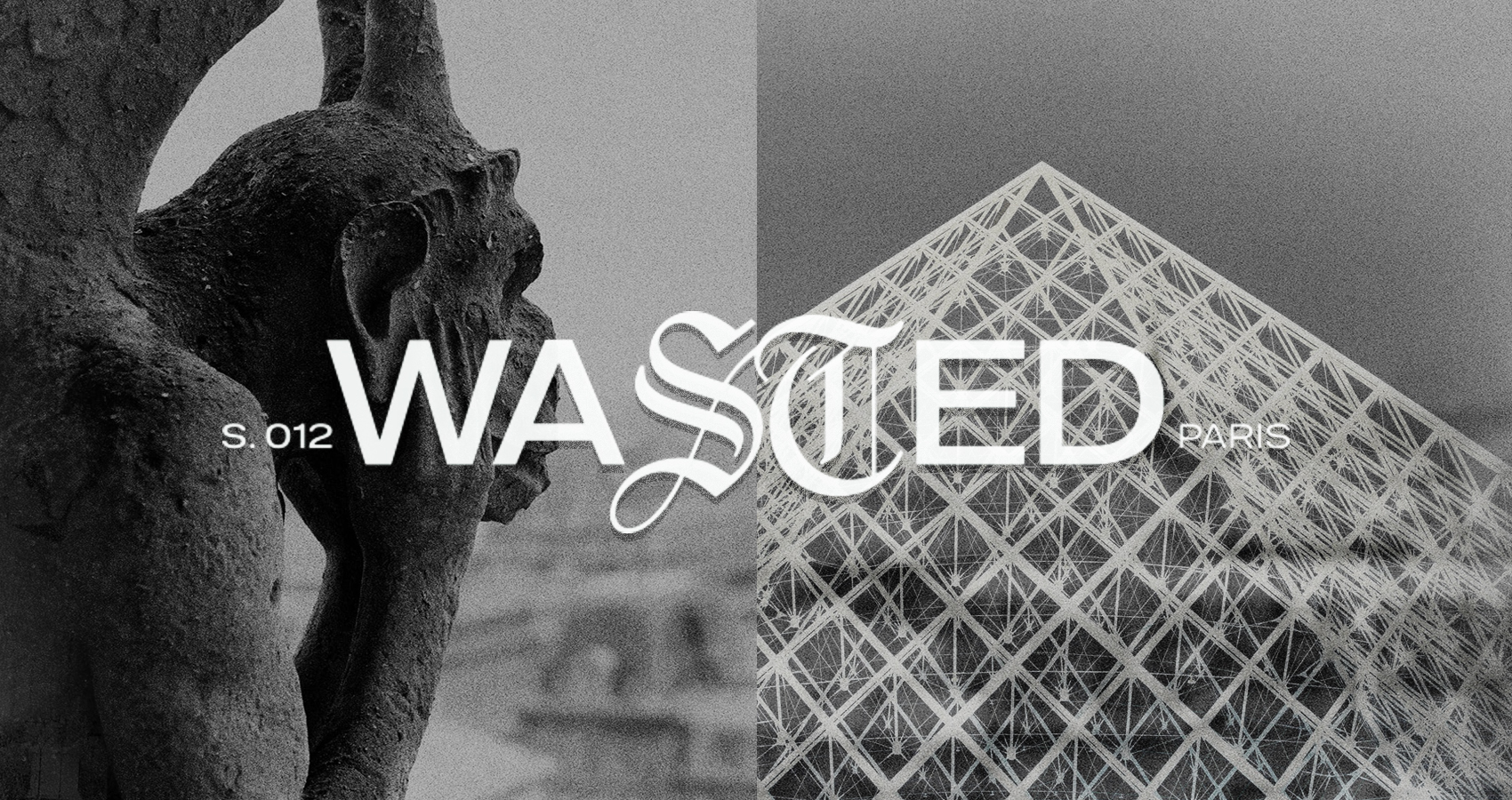 Wasted Paris: The brand commanding the attention of the entire Parisian skate scene
We interview founders Xiang Fang Ye and Johann Liebel
Paris is a city leading in the fashion industry and alive with the subculture. Wasted Paris is a name that dares to step out of the traditional ideals and has become synonymous with Parisian skate culture. This highly popularized brand encapsulates skateboarding-inspired streetwear and references to the 90s and its underground subculture movements. Nostalgic imagery, utilitarian vests, and an assortment of accessories constitute its distinct identity and unique brand image.
Xiang Fang Ye and Johann Liebel formed the brand in 2012, and we sat down with them to talk about the empire they've built.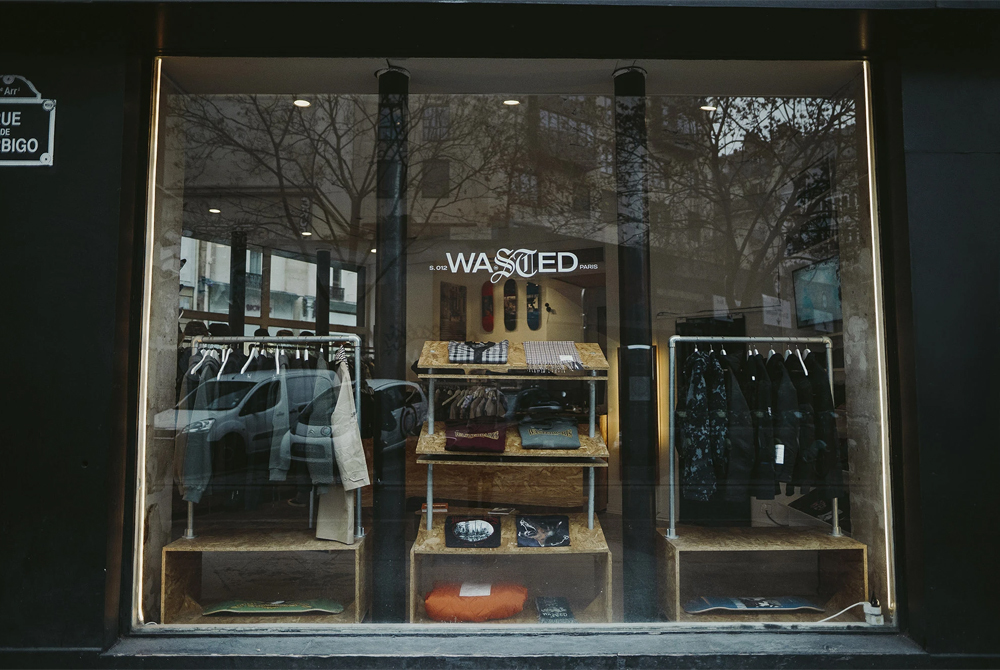 Skate culture is embedded in Wasted's roots, but how has this influenced the aesthetic of the clothing brand?
When we design the clothes, we think about the guy from the team; we try to think about details that skateboarders like (zipped pockets, a wide fit). We like the fits of skate clothes and the flow of the '90s, which is part of the Wasted DNA quite wide, and it is also something that is in the air of time.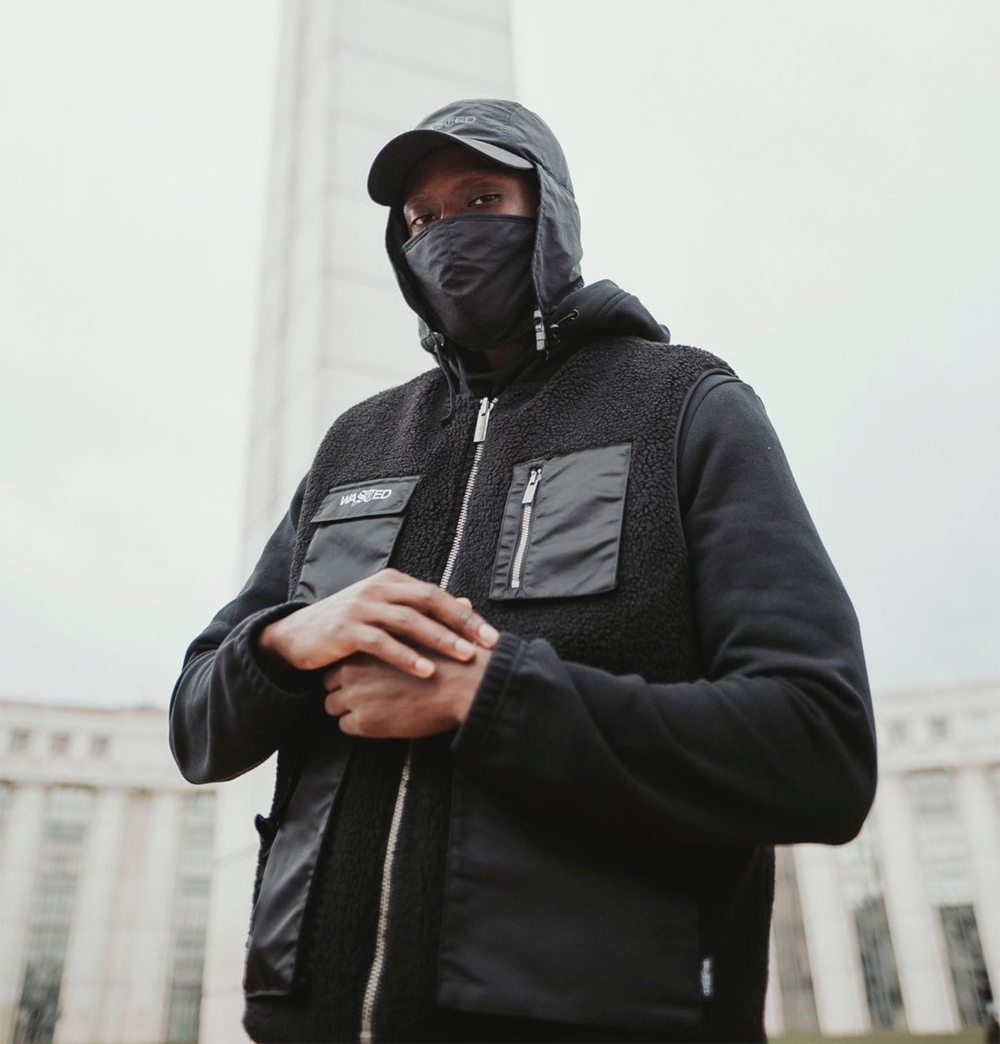 Wasted is putting Parisian Skate culture on a global platform. So what are the best and most unique things about Parisian skate culture?
We are lucky to be located in the center of Paris and close to the Place de la République, which is the symbolic spot of the city. Since its renovation, there has been a new generation growing up on this square; it's the place where everyone meets. Paris has influenced a part of the current European skateboarding scene in its way of skating and its style. In our collaboration with Jimbo Phillips, we designed a print with the Republique statue.
With Xiang coming from a fashion background and Johann from a skating one, how did you merge styles and tastes?
We have been friends for a long time; we worked in a vintage clothing store where we were in charge of the selection of pieces, including band t-shirts, and merch ...
When we work together, we mix our universes, Fang the fashion and Johann the lifestyle around a skate DNA.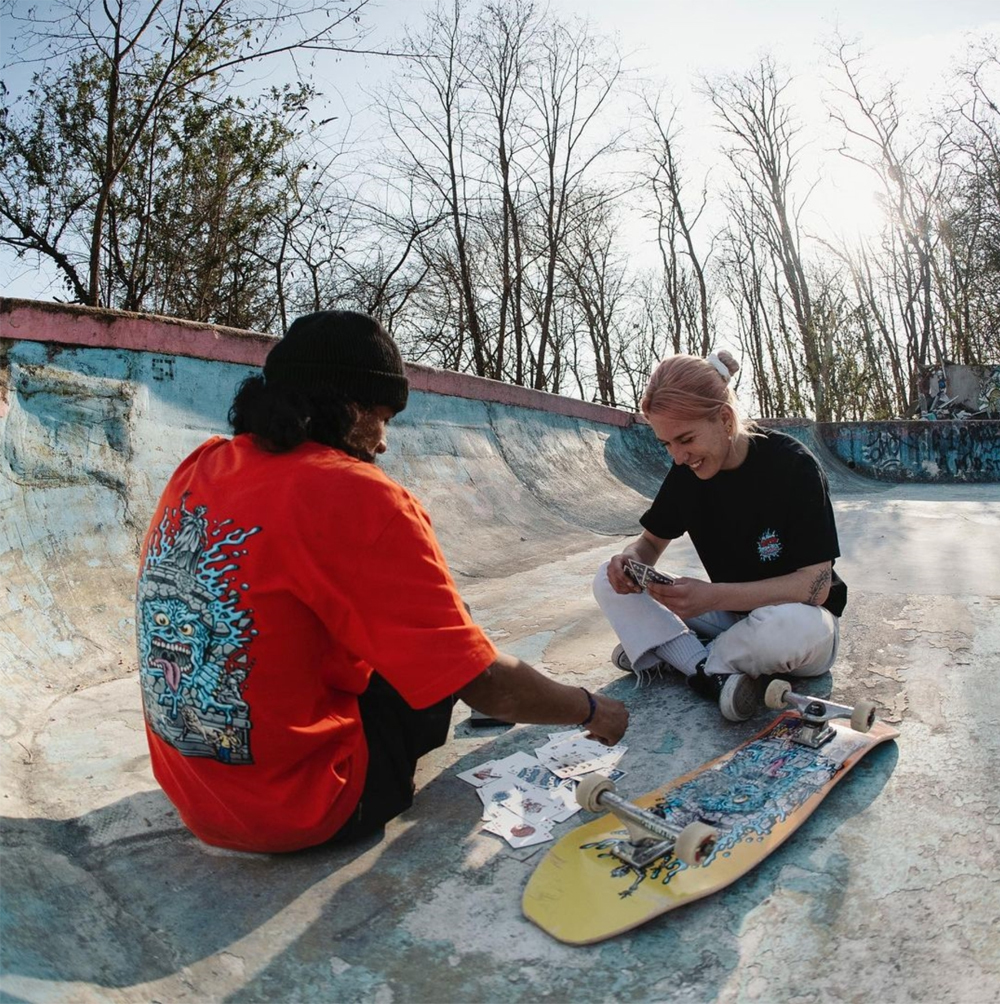 When designing each collection, is there a message or concept you try to convey, or is it more experimentation with different themes and ideas?
When making a collection, we work with themes from aesthetic films (Larry Clark, Gregg Araki) and 90's music (grunge, brit pop, shoegaze, post-punk) in large part.
So we make as a tribute, a heritage to films, album covers that are symbols of the 90's indie aesthetic, and strong imagery that are our references from when we were young. For example, the next collection is called "In Bloom," a reference to the song of Nirvana, where we collaborate with the photographer Charles Peterson who photographed the whole scene during the emergence of this movement in Seattle, among others.
Accessories have become an essential part of an outfit, and collectibles allow us to accessorize other parts of lives. Wasted is a big player in the accessory game, so how much thought goes into choosing the next line of accessories?
We like goodies, and we want to have our logo on everyday accessories. It's accessible merchandising, and it's something that stays. For the bags, we also thought about skateboarders with smaller sizes and adapted storage.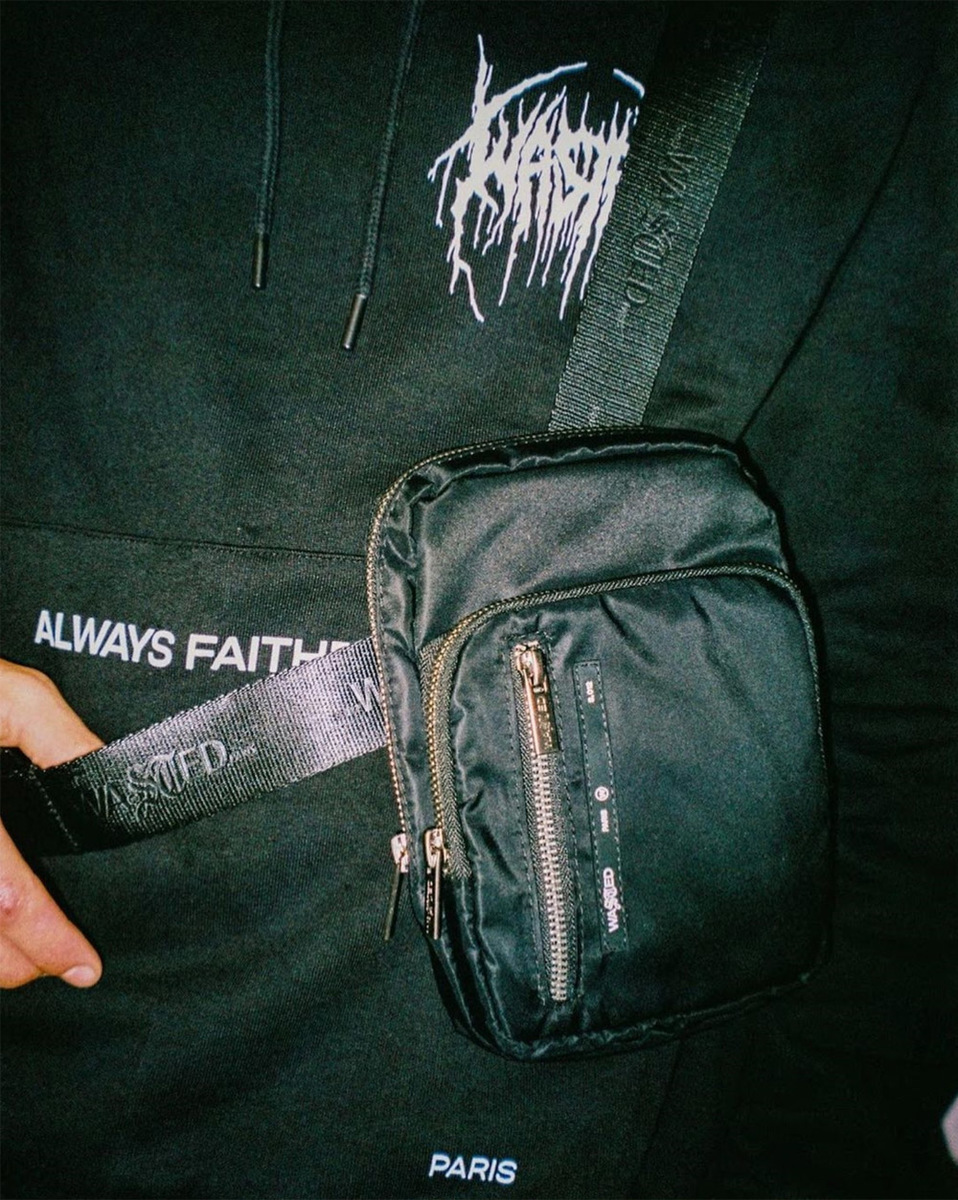 What's the concept behind the worldwide photoshoot project? And how do you decide on the right people to represent Wasted?
It's an idea we had during the lockdown. We used to do shoots in Paris with the ambassadors of the brand, the idea was to create content abroad where there was no confinement by sending clothes and a disposable camera to have photos in a setting other than those usually visible at Wasted and especially with a fresh and exterior eye (Tokyo, Shanghai, Canada, Mexico, Berlin, New York, South Africa, England, Los Angeles). So we decided to keep this project after the confinement.
For the choice of people, we choose people from different backgrounds (skate, fashion, singer, artist) that fit the brand image of Wasted.
NOORDZEE just released, and the cinematography was beautiful. It captured the raw energy of the skate team, and some scenes resembled that of a lookbook showing off the clothing line. So how did the skate team first form? And what goes into putting together a skate film?
We started to build a skate team when we made the first boards, with young people who were close to us as our first salesman Romain who made us meet his friends (Edwin, Elson ...), then we met young people like Kevin Ozcan, Malo, Hugo who was still 15 years old and often skates in Bastille and Republic.
Hugo filmed our first video when he was 17 and always filmed for us until the Noordzee. So we have a good part of the team that has been there since the beginning of the brand with a team that has expanded internationally.
Every year we decided to go at least once to gather everyone for a road trip to make a video and to show the brand's DNA, our mood, in the music (808 State in the first video Big City), and our aesthetic.
I saw Wasted was posted up at Fête de la Musique this year, so what went down at the festival?
We made an event for the go skateboarding day with the skate shops of the same district (Le 39 and Élément) to put Paris and our district forward by moving from spot to spot with a cash for tricks to motivate and gather a lot of people, since, because of the sanitary measures of Covid, there was no more event these last months.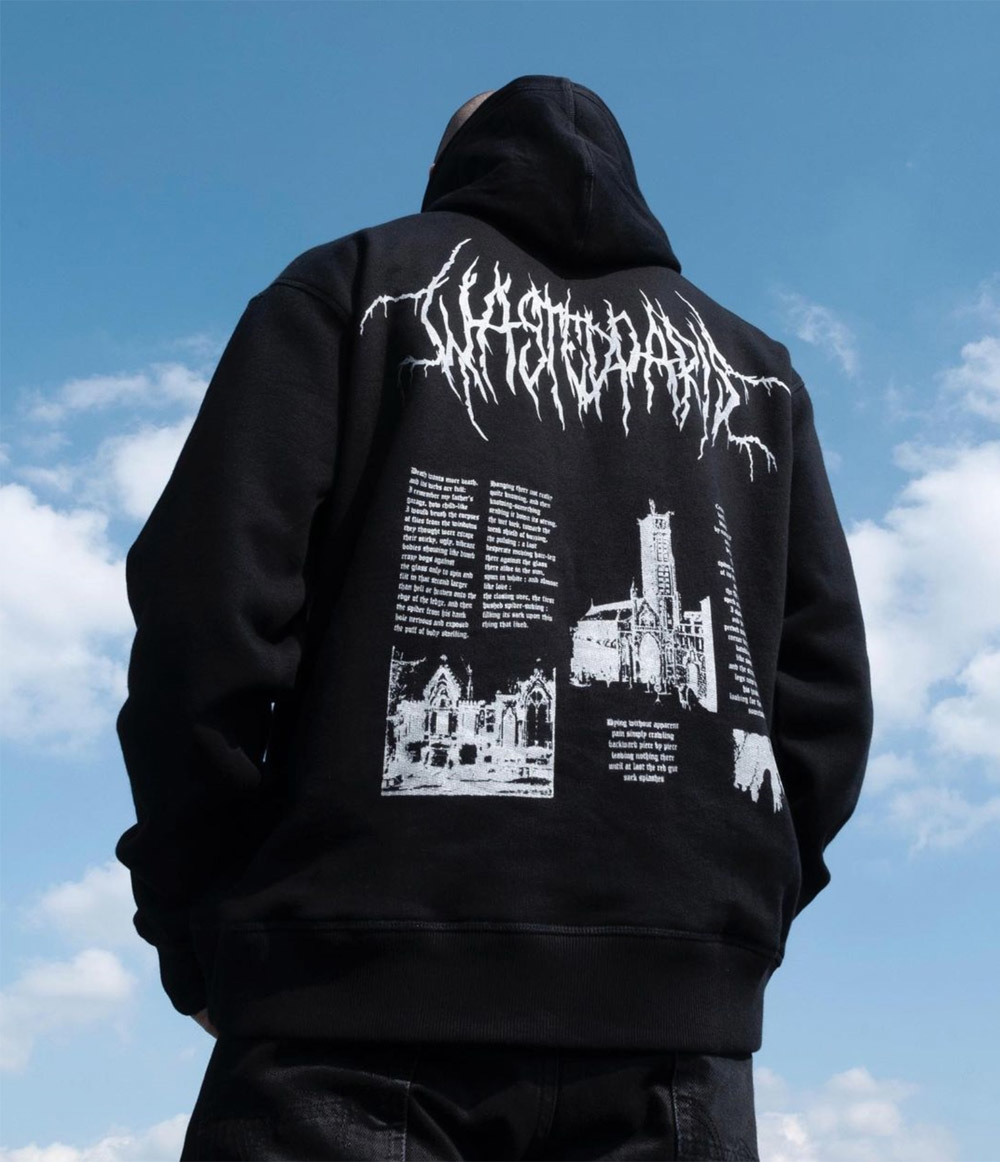 Anything we need to be looking out for in the near future?
We are still working on the next collections; we are looking for our next destination for the next video. But above all, after the last few strange years, our objective is to go and meet our customers in other countries by making pop-up stores in different countries and the world, including Germany.
Visit Wasted Paris online and check out their Instagram.