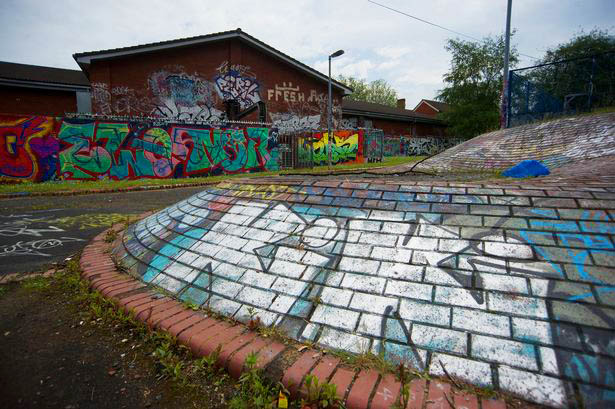 URGENT: Sign The Petition To Save Bournbrook Rec
Support ur locals // fxck Aldi 🖕
Big commercial companies have always taken from the little man. And here we have yet another reason to reinforce the belief that they just DON'T CARE.
The Selly Oak Aldi on Bristol Road, Birmingham have announced they want to extend their store onto the community space behind Bournbrook DIY. This space has been a hub for the local community for years and even more so since lockdown when the DIY was built. The space includes the brick banks which the DIY community were hoping to redevelop into another skate-able spot and extend the community area.
Not only that but Aldi plan to tear down the basketball courts next to the banks which would destroy a whole community of players. This area provides a safe and creative space for people of all ages, genders and races so it really does feel like a huge sacrifice for the whole of the Selly community just to house a few more aisles of crips and snacks.
This kind of thing will be detrimental to the people of this area as it has served as a place of respite and peace for so long. Please, please join in the battle to save this area by signing the petition here. This is not just one battle but it's setting boundaries against huge corporations who want to completely flatline community projects.