UMA Landsleds Rips Through Cali
Cody Chapman for president!
The Uma Landsleds crew had a blast in SoCal, skating with some rad dudes like Evan Smith, Cody Chapman, Roman Pabich, Trey Wade, Leon Chapdelaine, Brad Saunders, Tallys Jr and Javon Goodman. Even a small cameo of Mr. Knoxville himself, see if you spot him cruising lo and slo...or someone that resembles a crash test dummy...Steve-O yea dude.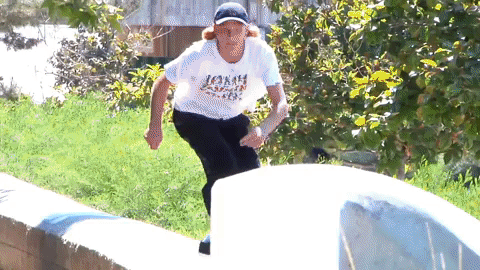 It's been a while since any Evan Smith footy, well now we had it kids. Also that nosegrind at the beginning by Leon so perfect, ah cheff kiss. Watch their new edit, total banger filmed and edited by Robin Wilson, and see how they skate, drink and vibe.