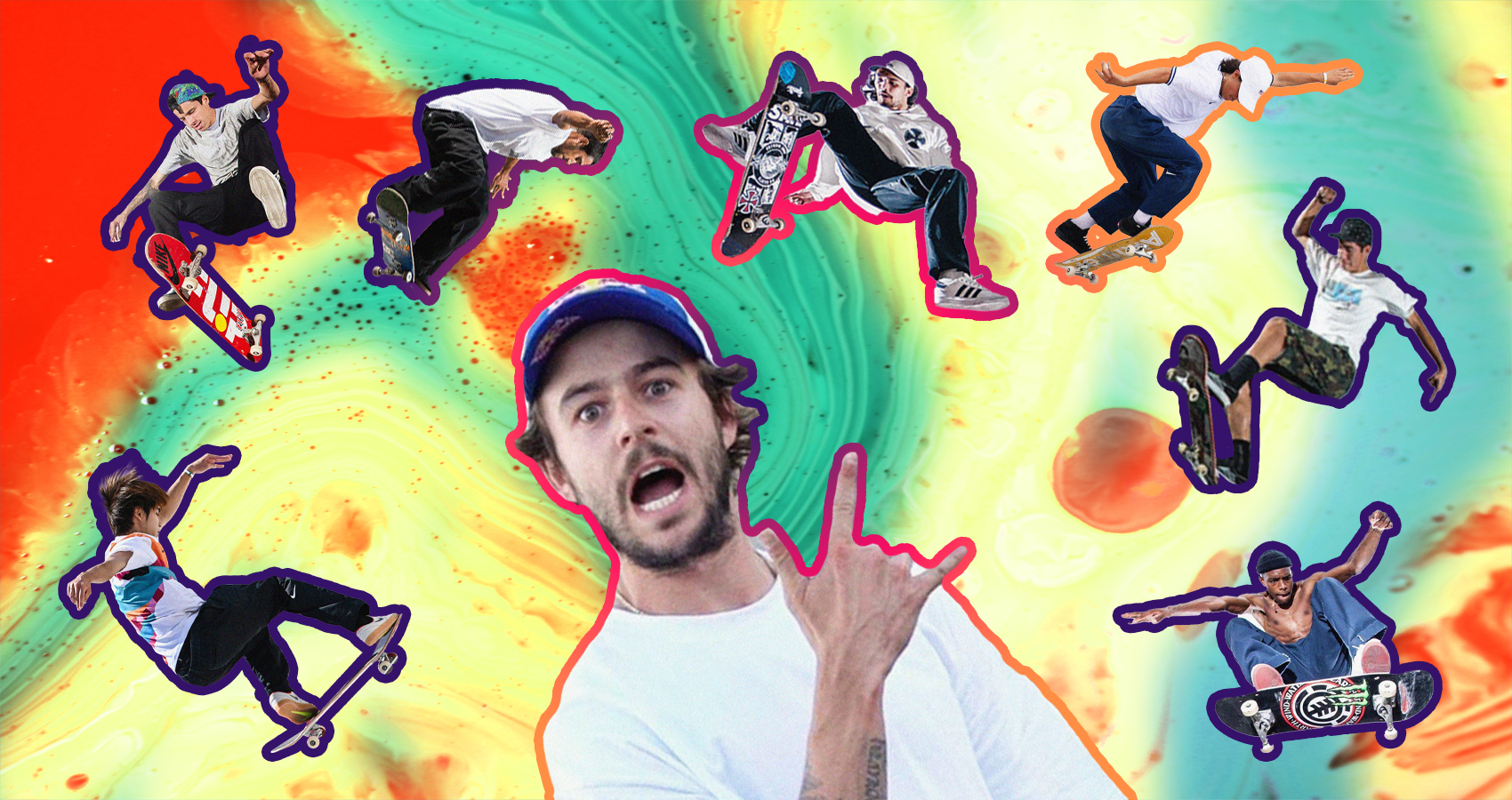 Top 10 Cleanest Currently Active Skaters Ranked
Gathered, Assessed and Ranked: Do you agree with this list?
As much as I love Jamal Smith's sloppy steeze, or Milton Martinez's borderline insane gnarliness, I will disregard all that here in the pursuit of one goal: cleanliness.
We at DOSE have conducted years of rigorous scientific testing and research to carefully put together this list: toe-drag, sketchy landings, and wheel bite have all been calculated out in favor of all-bolt landings and clean roll-aways. Enjoy as we explore the cleanest street skaters in the game right now!
10. Louie Lopez
Choosing Louie Lopez to start off the list certainly sets the bar high. LA-based skater Louie Lopez is an amazingly well-rounded skater (stairs, rails, techy lines, transition- he does everything) who skates comfortably at serious speeds. For me, it's his short but sweet converse part: "Lola" which seals his place on this list.
9. Gabriel Fortunato
A young skater from Sao Paulo Brazil, Gabriel Fortunato is the real deal. His pop front shuv is a work of art. Fortunato's "Grow" part with Wacson Mass (who also completely killed it btw) is a thing of beauty. Sloppiness is not in their vocabulary as they make their next-level skating look effortless.
8. Tiago Lemos
Speaking of Brazilian skaters, we have Tiago Lemos. Tiago is the freak of nature you get when you combine massive pop and clean ledge skating with a brimming enthusiasm for skateboarding. He never ceases to blow you away. Great attitude, Great skating- what more can I say- it's Tiago!
7. Alexis Sablone
Brooklyn (NYC) based skater Alexis Sablone has absolutely mastered flip tricks. I don't know if I have ever seen her land a wobbly or sketchy trick. Her snappy and precise flip trick game is about as satisfying as it gets. I'll just let her Converse "Seize The Seconds" part speaks for itself.
6. Luan Oliveira
I doubt that anybody would question Brazilian skater Luan Oliveira's place on this list. His mind-boggling flat ground skating sometimes makes me believe he is a robot programmed to skate. He is famous for his enormous pop, blistering speed, and clinical trick execution. No amount of money can buy such perfect muscle memory- Luan has put in the work.
5. Daniel Ledermann
German skater Daniel Ledermann is criminally underrated. I think Tre flips are overdone in skateboarding, but I'd watch his impeccable Tre a million times over. When you find yourself constantly replaying tricks when watching a skate part, you know it's a great skater- that's what I get with Daniel Ledermann.
4. Felipe Gustavo
At number four I added Brazilian skater Felipe Gustavo, which should be a no-brainer. If I had to describe his style, I'd say it's buttery clean (if that makes any sense). His buttery ledge skating and perfectly performed lines are total eye-candy. Felipe always catches his tricks high.
3. Miles Silvas
Californian skater Miles Silvas seemingly always skates flawlessly. The perseverance and consistency he demonstrated in his "One Stop" part is extremely impressive, producing maybe the longest and most difficult line skateboarding has ever seen. Whether skating ledges, stairs or rails Miles always lands on bolts.
2. TJ Rogers
Canadian skater TJ Rogers has magnificent board control. Is he regular? goofy? TJ is one of those skaters who pulls each off so naturally you'll find yourself questioning his stance in parts. He'll often skate his best in chunky ÉS shoes over some old-school hip hop. TJ parts never fail to pump me up to skate.
1. Yuto Horigome
Hailing from Tokyo (Japan), Yuto needs no introduction. Yuto rough cuts reveal just how much of a perfectionist he is, repeating tricks until they could not possibly be landed any cleaner. His 360s are beautiful- don't even get me started on that switch front tail he did down that 18-stair rail. Yuto is a beast, no wonder he won the Olympics.
Speed on over to the DOSE store to get your hands on some shirts and hoodies.
FOLLOW DOSE ON INSTAGRAM @DOSESKATEBOARDING