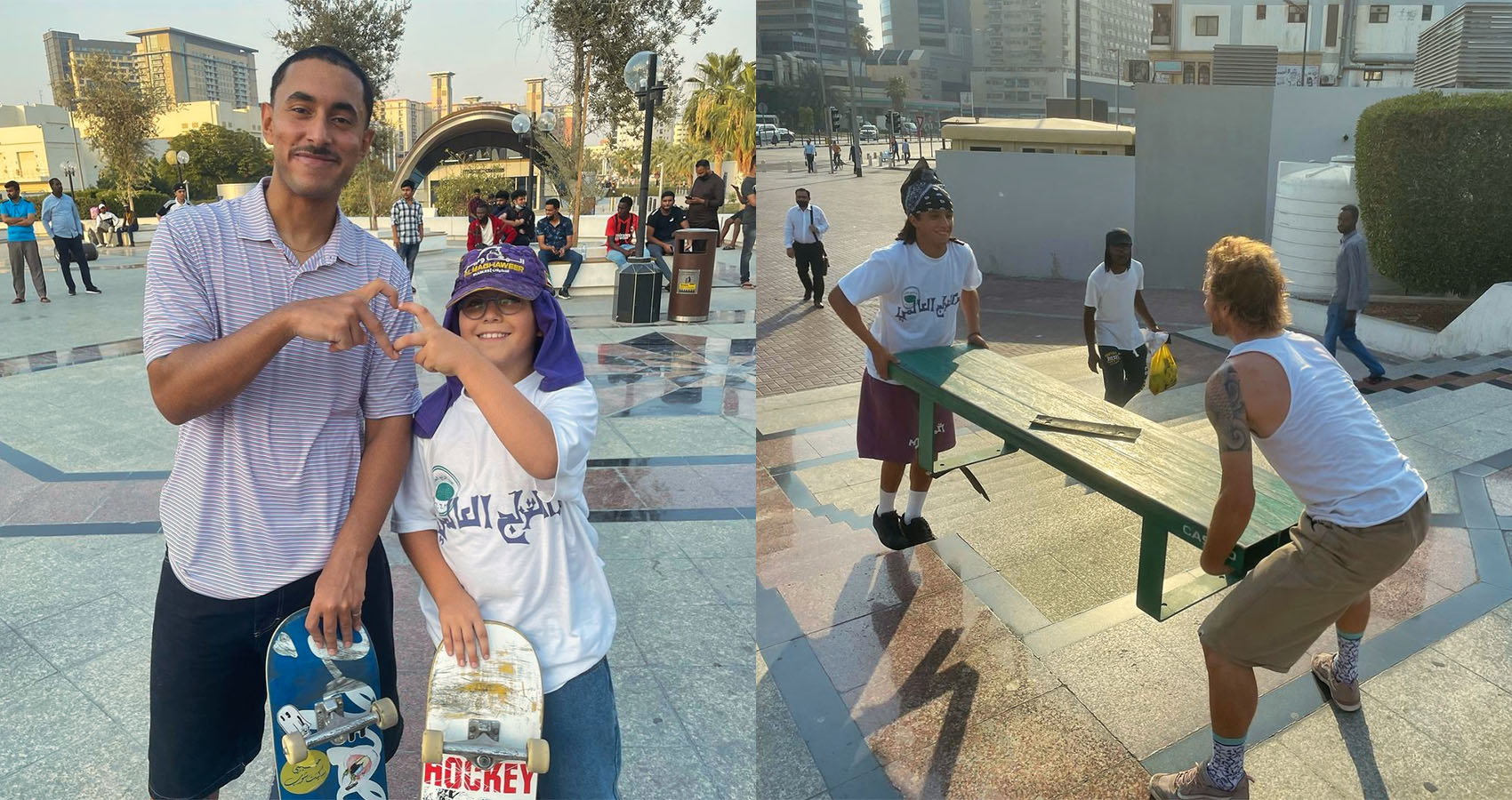 The Defiant Skate Community Of Dubai
Skating In The UAE
Defiance and ingenuity are characteristics shared by skate communities around the world, many of us get into skateboarding for the freedom and creativity it inspires, so what do you do when your resourcefulness becomes a crime?
That's the reality for skaters in Dubai. Skateboarding in any public areas across the city is banned, and even so, in a city center laden with lavish skyscrapers, shops and restaurants, there's little room (or acceptance) for street skaters.
The skaters of Dubai have had to continuously find new spots to skate, even despite the state of the art skateparks dotted around the city, the Emirati skate scene was build on the city streets and the polished, almost too perfect high end skateparks don't feel real enough.
One particular spot popular with skaters in Dubai is near the memorial fountain in the Deira district. Flat marble paths, clean steps, big open spaces and 30-meter-long curbs - it's a skaters paradise!
One of the leading figures in the UAE skate scene is Maysam Faraj. Maysam got into skating when the scene was still relatively small in the UAE; due to the lack of actual skate shop he bought his first board from a swimwear store who had them on the wall as props. Maysam continues to skate to this date and even opened his own skate shop Habibiskateshop.com.
If this article proves anything, it's that there's only three things that are certain in life-death, taxes and skaters skating.
Speed on over to the DOSE store to get your hands on some decks and apparel.
FOLLOW DOSE ON INSTAGRAM @DOSESKATEBOARDING