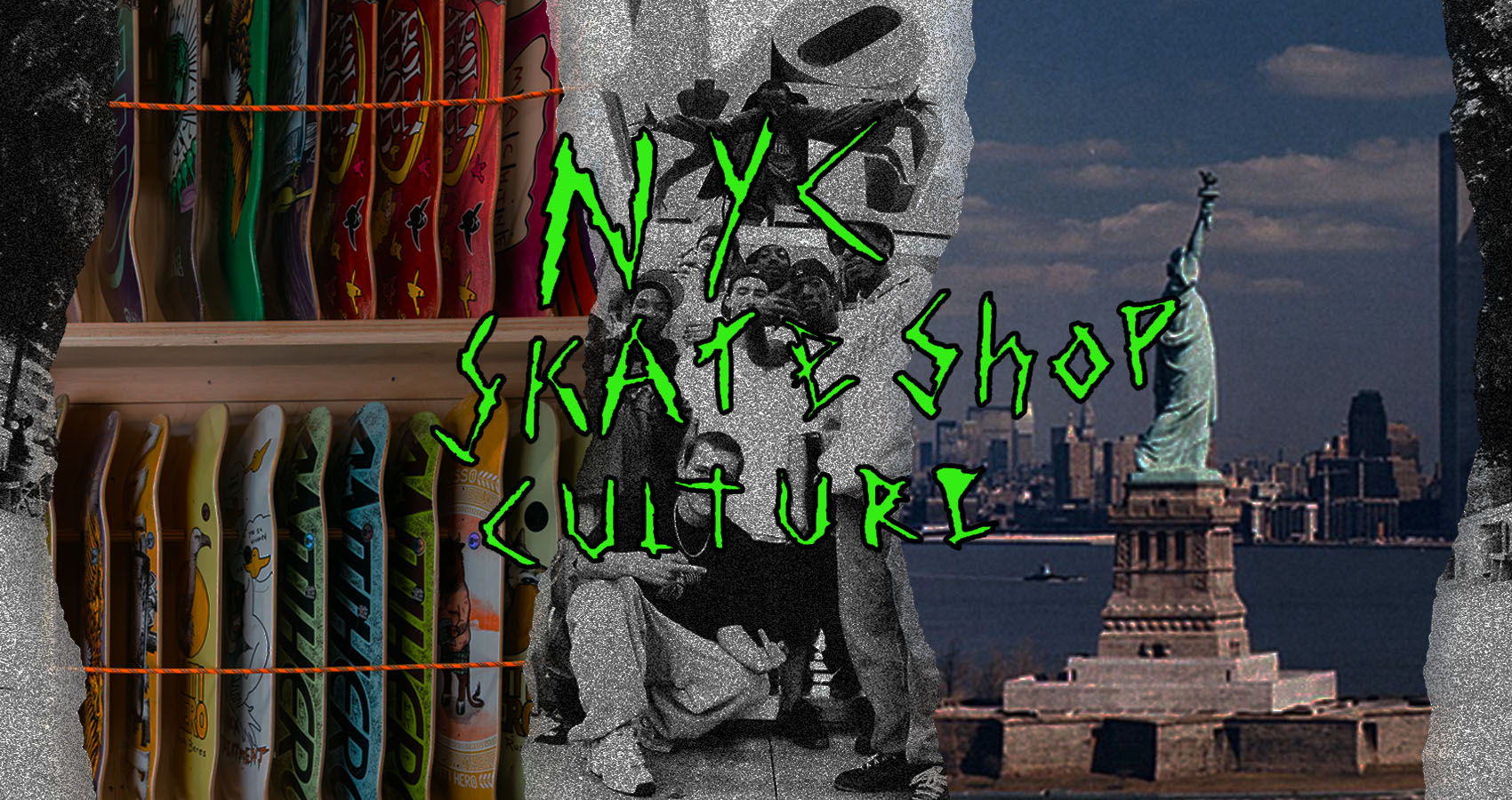 The 7 Best Skate Shops in New York
NYC Skate Shop's Culture
Skateboarding isn't just a sport anymore; it's become a full-blown culture with deep NYC roots. The Big Apple's skate scene is totally kickin', all thanks to those rad local skate shops. They're not just about gear – they're all about building community and being inclusive. So, hang tight as we dive into the coolest skate shops in New York City. We're talking about seven spots that dish out their own special sauce of skate culture and all-around good vibes!
1. Skate Brooklyn
Skate Brooklyn is a New York skateboarding institution that has been open since 2012. What sets it apart are the two mini ramps in the back of the shop, providing a haven for skaters during the harsh winter months. Offering skate lessons for kids, Skate Brooklyn caters to riders of all ages. Their inventory includes skateboards, hard goods, and apparel.
Location and hours: 78 St. Marks Place, Brooklyn, NY. Open 12 to 7 seven days a week.
2. Tenant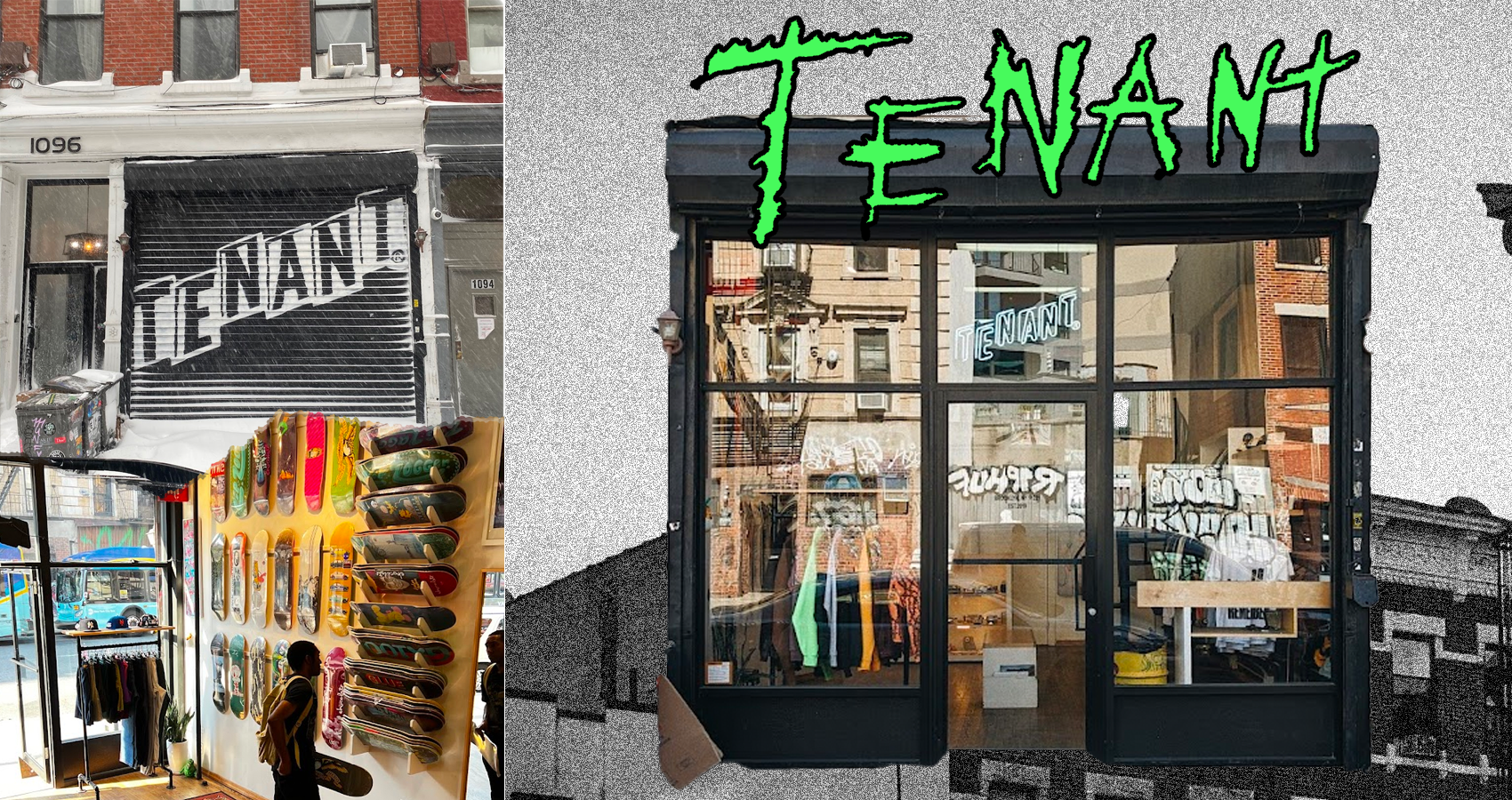 Founded in 2019, Tenant may be one of the newest kids on the block, but it's already made a significant impact on the skateboarding culture in New York. This shop stands out for its commitment to community engagement, hosting numerous events and collaborating with established names in the New York skate scene, such as Alltimers. Tenant stocks a wide range of skateboard decks, hardware, and apparel from carefully curated brands. Be sure to check out their Tenant brand merchandise, which flies off the shelves with each release!
Location and hours: 1096 DeKalb Avenue, Brooklyn, NY. Open 12 to 8 seven days a week.
3. KCDC Skate Shop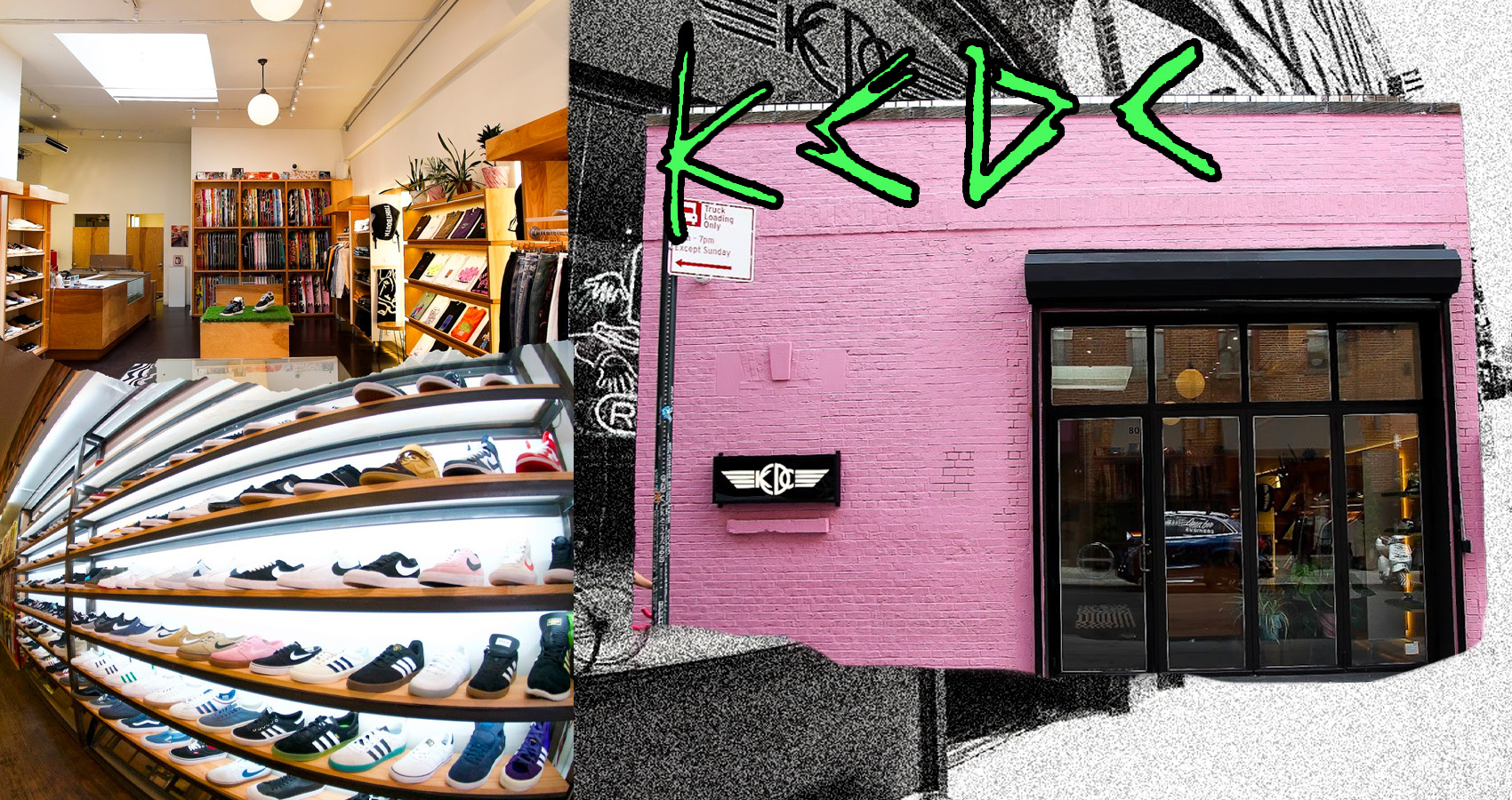 Established in 2001 in Williamsburg, Brooklyn, KCDC is a standout skate shop with a woman-founded origin. Founder Amy Ellington has been a champion of inclusivity and the mental health benefits of skateboarding. KCDC has hosted two decades of progressive events, from skate clinics to art shows, making it not just a store but a cultural hub. They carry skateboards, hard goods, men's and women's apparel, and footwear.
Location and hours: 80 N 3rd Street, Brooklyn, NY. Open 12 to 6 on Mondays, 12 to 7 from Tuesday through Sunday.
4. Belief NYC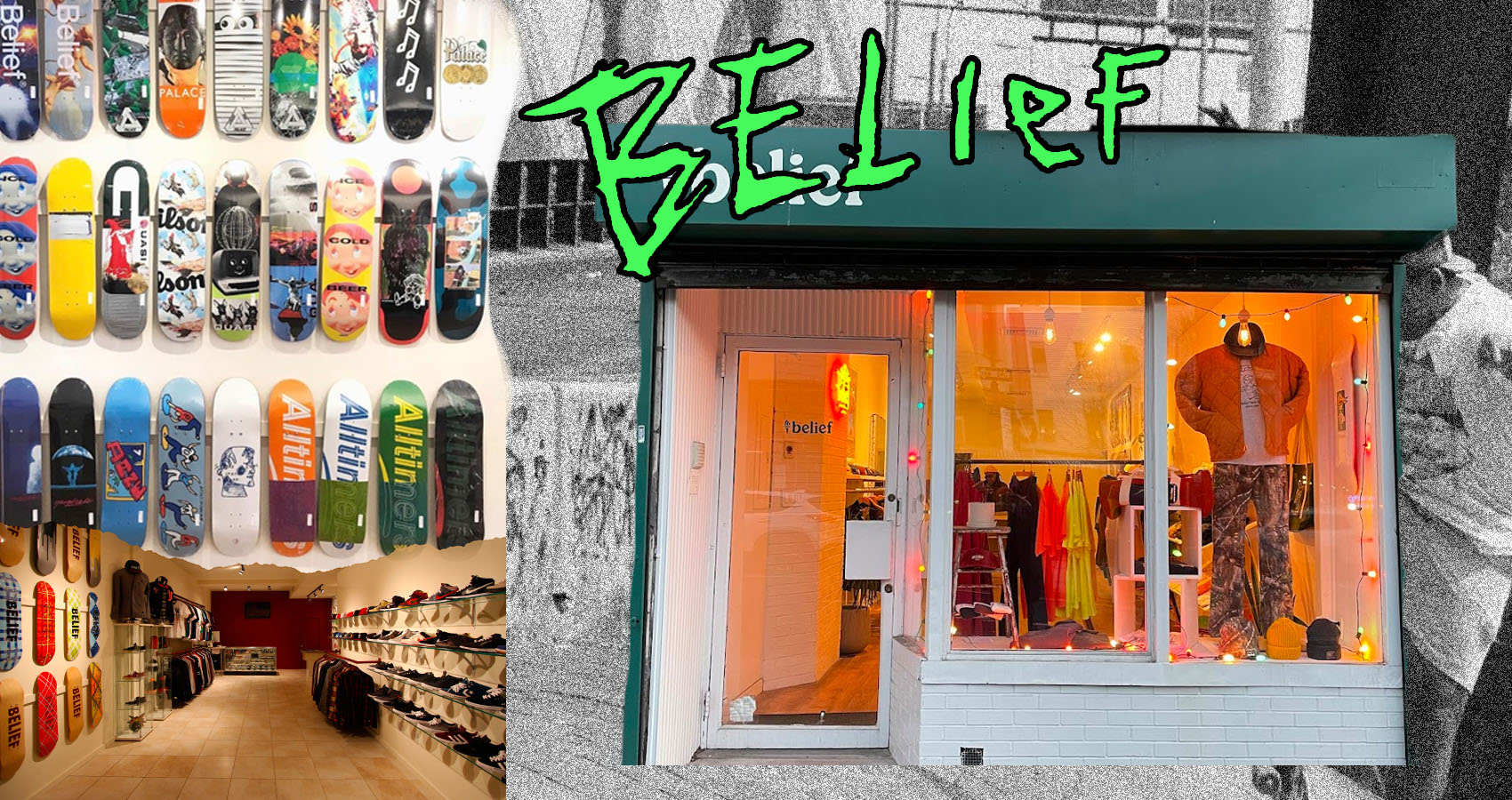 Located just blocks from the Astoria Skate Park, Belief is one of the few skate shops in Queens. They offer skateboard hard goods, their own Belief-branded clothing and accessories, as well as products from other streetwear and skate brands. Belief embraces its neighborhood, showcasing Queens merch and collaborating with local organizations like the Variety Boys & Girls Club of Queens.
Location and hours: 2401 29th Street, Astoria, NY & 76 Nassau Avenue, Brooklyn, NY. Open Monday to Saturday 12 to 7 and Sunday from 12 to 6.
5. Labor Skateboard Shop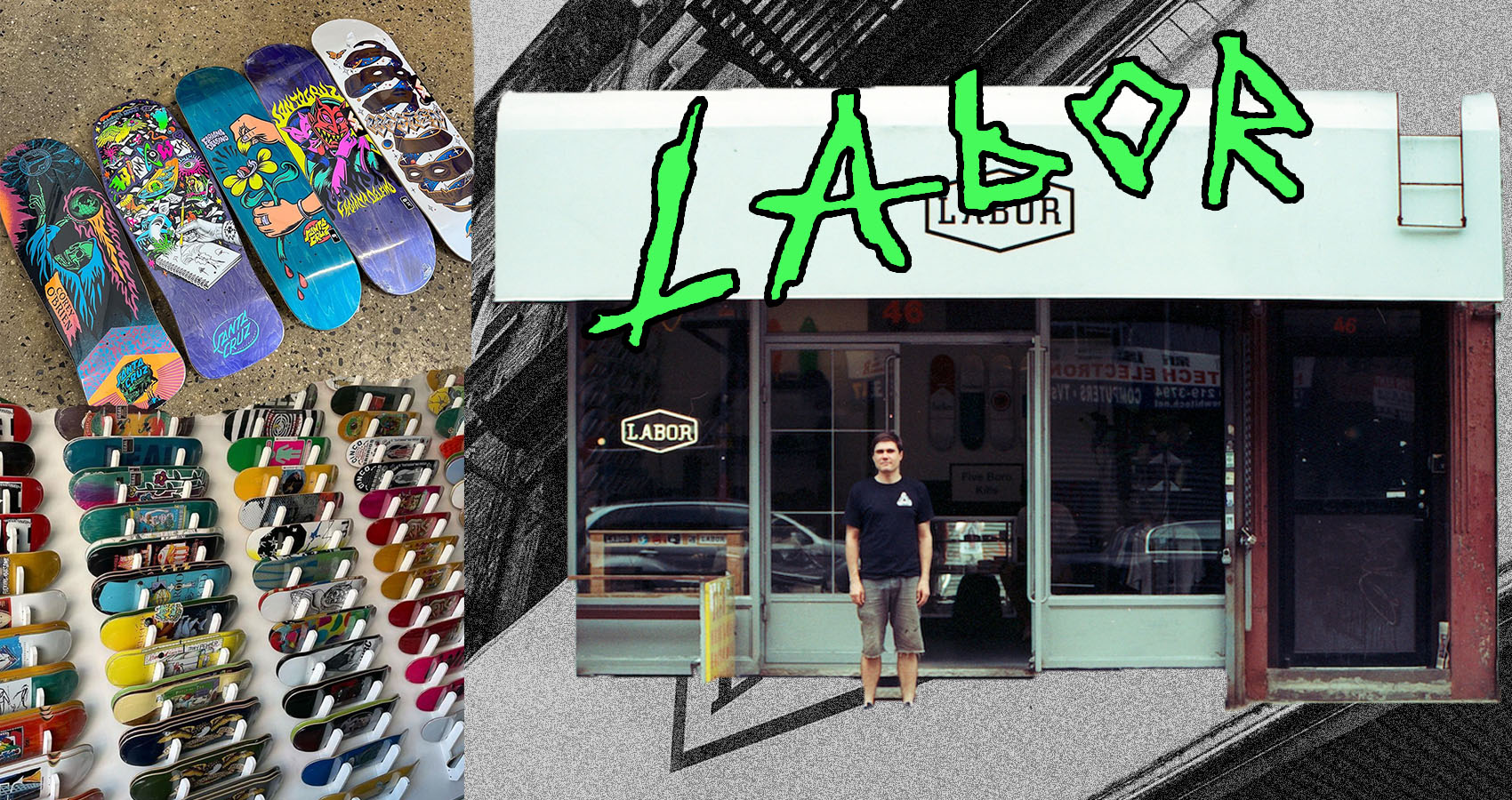 Labor Skateboard Shop, founded in 2012, quickly became a hub for downtown Manhattan's skateboarding scene. They offer boards and gear from various brands, including Glue, the queer skateboarding brand founded by Leo Baker. Beyond merchandise, Labor Skateboard Shop focuses on community support, providing a safe space for city kids to hang out and find mentorship.
Location and hours: 282 Scholes Street, Brooklyn, NY & 46 Canal Street, New York, NY. Open 12 to 7 Monday through Saturday, 12 to 6 on Sunday.
6. Homage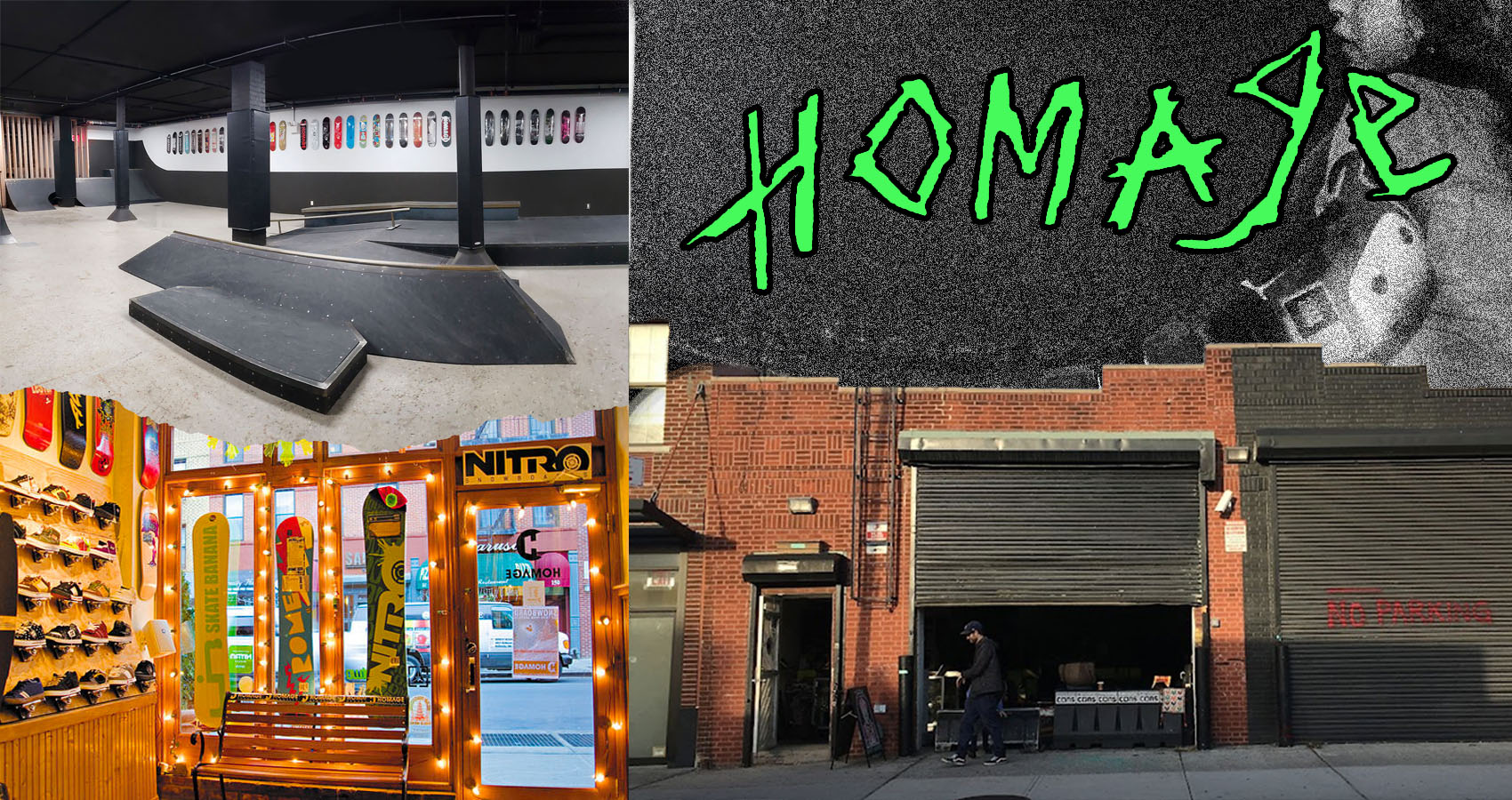 Homage, founded in 2007, is another Brooklyn institution known for its community contributions. They run the Homage Skateboard Academy, offering kids a chance to learn to skateboard or improve their skills during summer camps. The store stocks skateboard hard goods, apparel, and footwear. Notably, they collaborated with Olympian Alexis Sablone to design a collection of decks for their 15th-anniversary celebration, with proceeds benefiting nonprofits supporting NYC skateboarders.
Location and hours: 83 3rd Avenue, Brooklyn, NY. Open 12 to 9 on Monday-Friday, 9 to 5:30 on Saturday and Sunday.
7. Terminal Skate Shop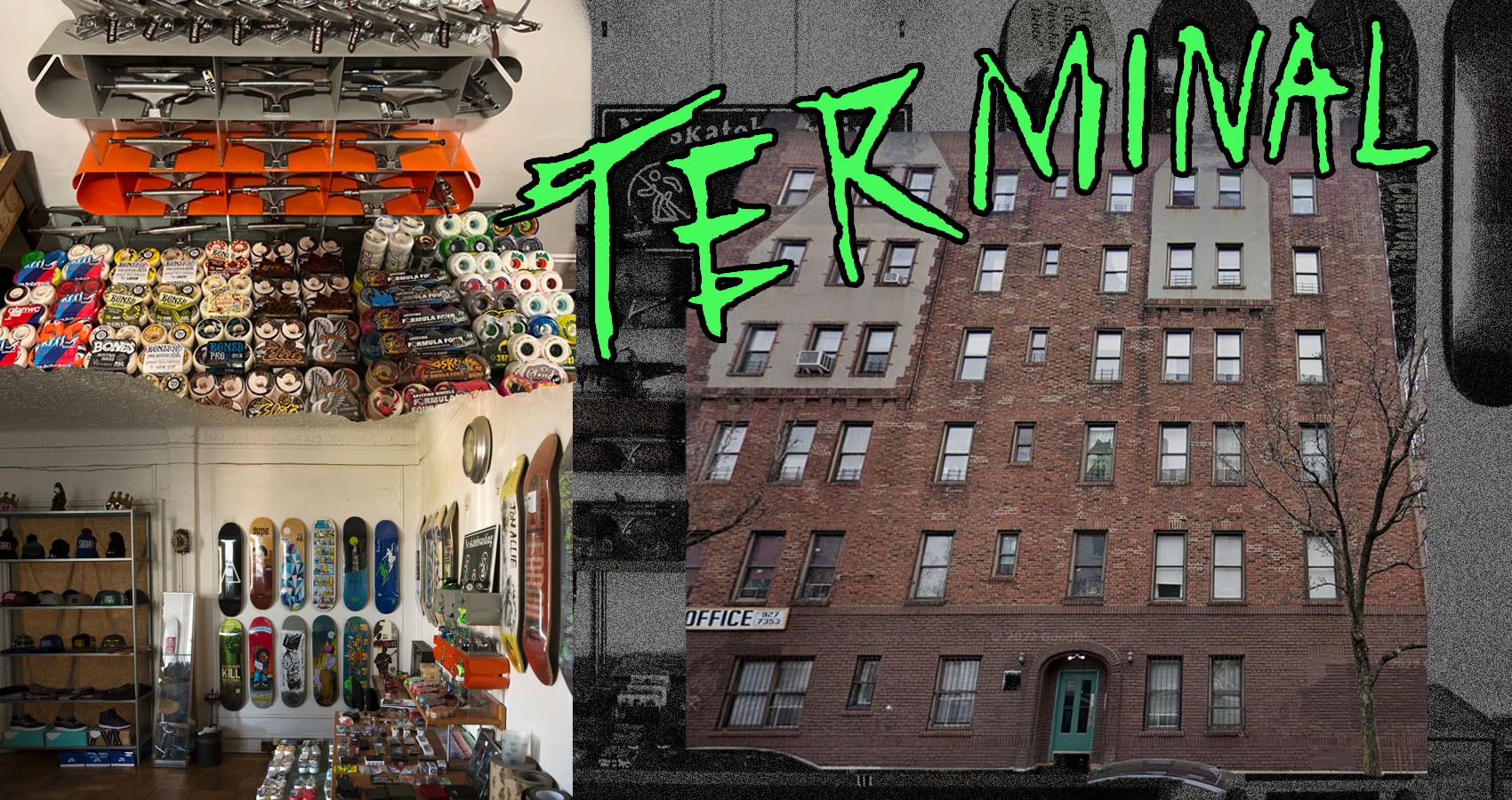 Terminal Skate Shop takes the concept of a homey store quite literally. Located in the founder's living room in Washington Heights, it was founded in 2006 by Eugene Kang, who aimed to offer affordable skateboards. The store operates 24/7; however, it's wise to call ahead to ensure Kang is available. They carry a constantly changing stock of standard skateboards, trucks, wheels, and bearings.
Location and hours: 235 Wadsworth Ave. Apt 5A New York, NY. Open 24 hours, seven days a week, but call ahead before visiting.
Conclusion
The New York skate scene is a unique blend of culture, fashion, and inclusivity. These skate shop owners understand their role as both tastemakers and advocates, providing a valuable resource for the city's youth. Whether you're a seasoned skater or just starting out, New York City's skate community has something to offer everyone.