Skatepark Graffiti - Best / Worst Tags
We take a look into some of the best 'worst' Graffiti spotted at different skateparks.
If there's one thing I've learned to appreciate at a skatepark, it's the unique graffiti that I stumble across. The clean pieces that people have spent hours on look dope, and I have a lot of respect for people who are talented as such. But some of my favorites have to be the ones with half-arsed tags and harsh insults that you can undoubtedly find scattered around any Skatepark.
Join me on a skatepark tour as we look at some of the top graffiti blunders. Below is a short list of hilarious spelling mistakes from the uneducated, insults from locals aimed at the other locals, obstacle-claiming, and plenty of piss-poor attempts at illustrating pornography, to name a few. The list goes on.
So with just a brief scan across Instagram, I have found some perfect examples for you to appreciate. Now, this is published, I guess this makes each and everyone's artwork a success! Haha. And yes! Please feel free to send in and share with us all of your future Skatepark Graffiti finds. There's a high chance your discovery will be featured in the next Skatepark Graffiti article.
FART BONER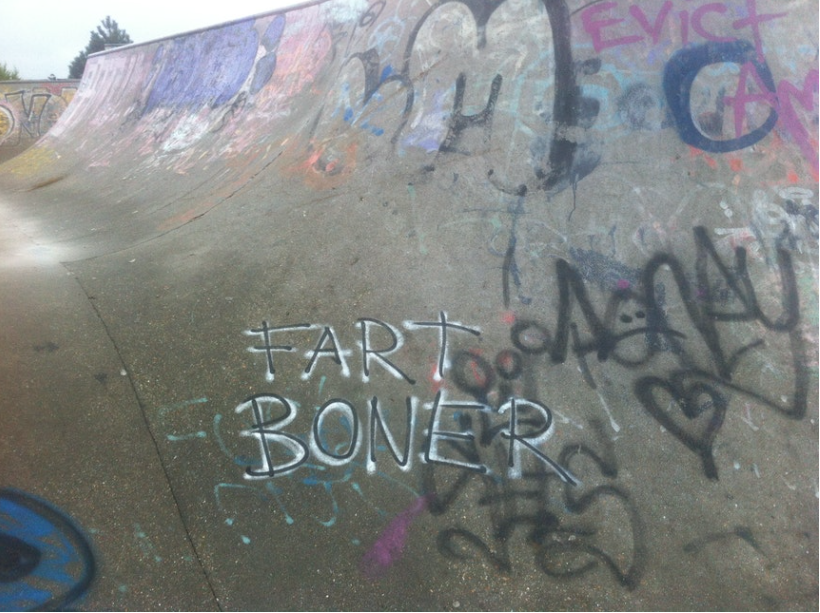 Fart Boner 💨🍆
ALIEN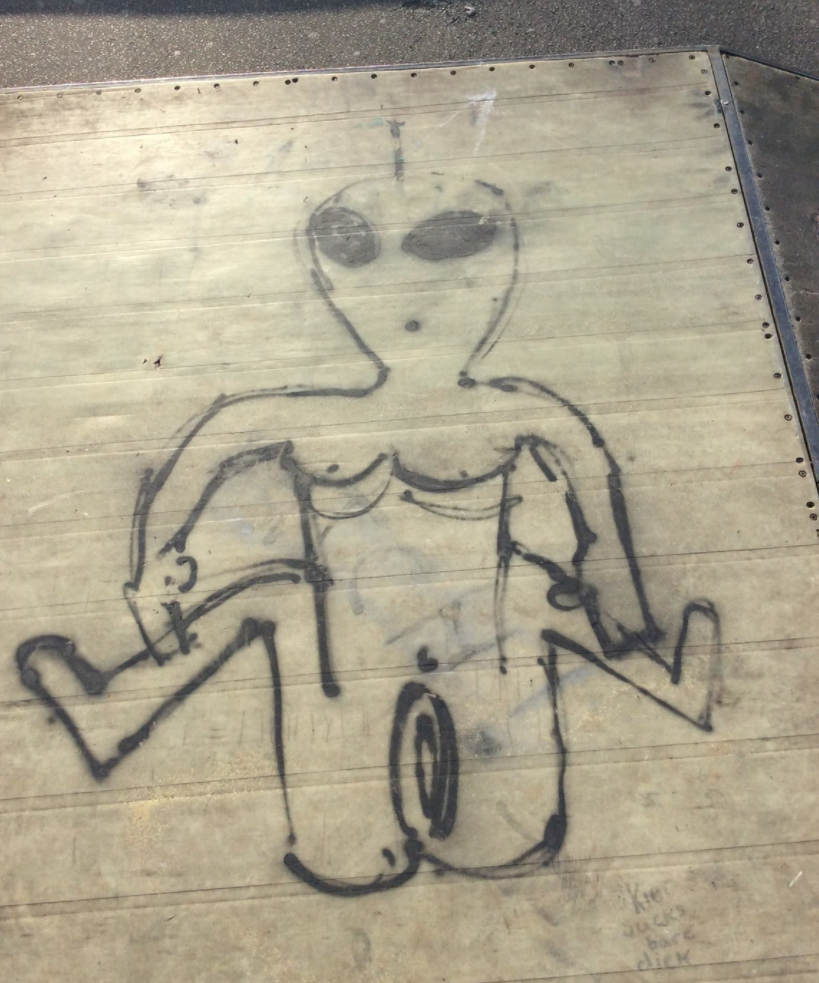 Alien Predator 👽
YOU'RE ALL WETTYS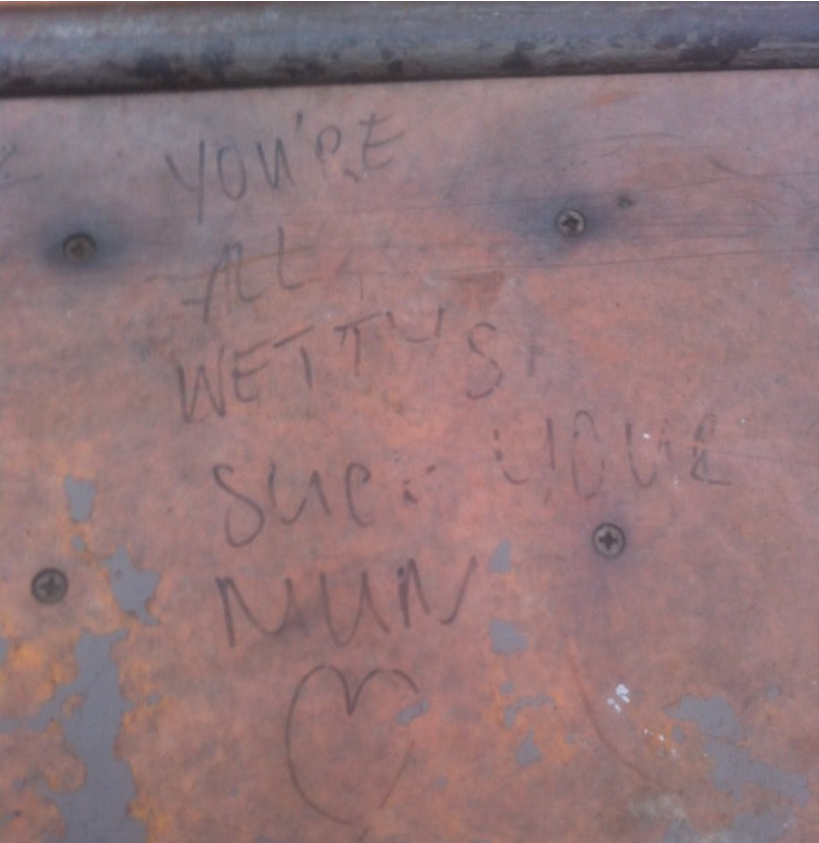 This one is up there in the top 5 — suck your Mum, you WETTY
WAYNE ROONEY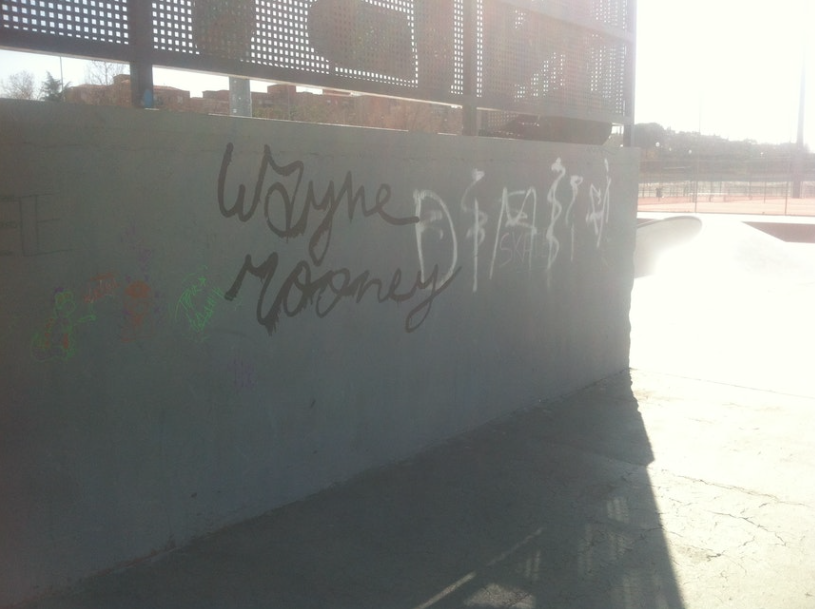 Remember that time Wayne Rooney came to Madrid and hand-signed a Skatepark?
PHALLUS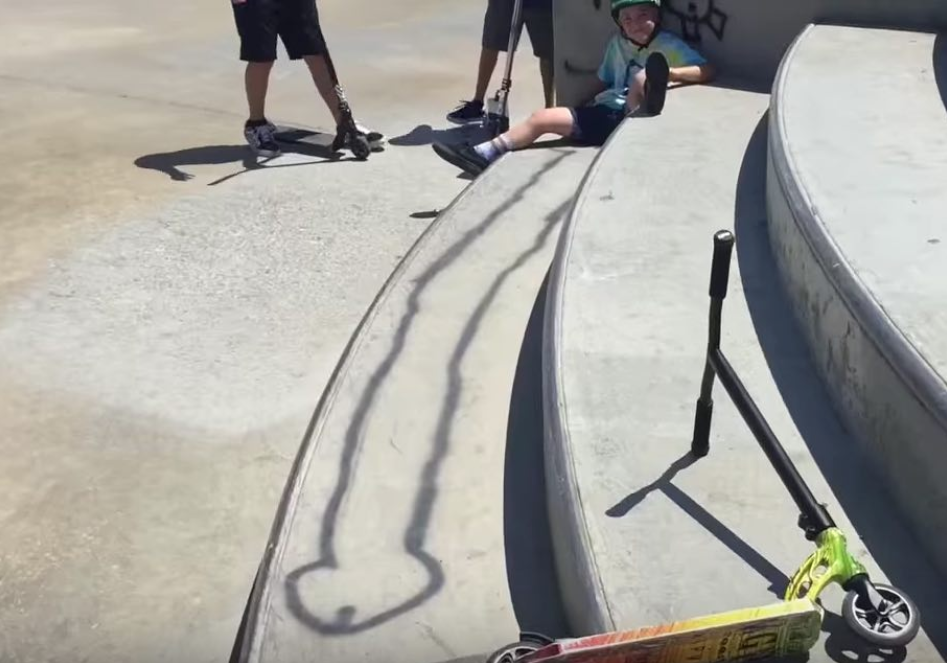 Classic Phallus 🍆
PICK UP RUBBISH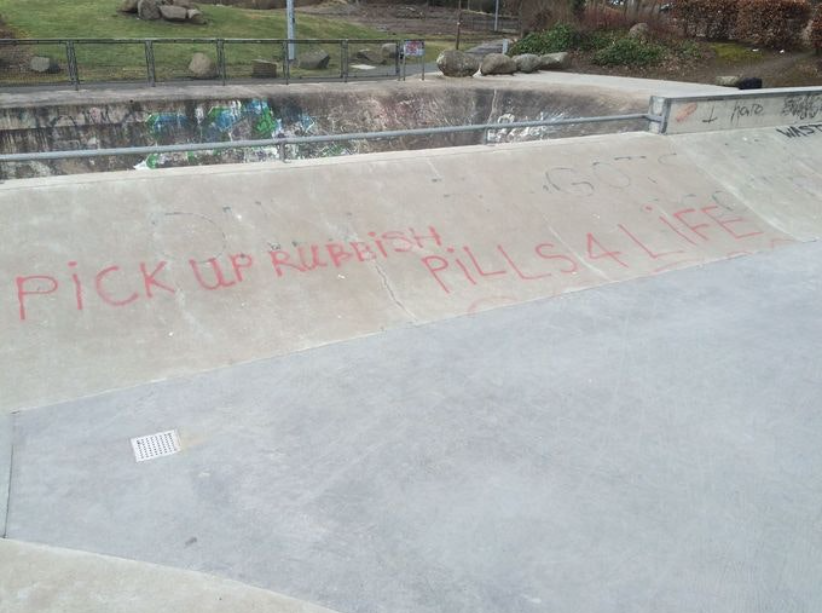 PIcK uP RuBiSh PiLLS fOr LiFe! 👁👄👁
BALLS IN A BISCUIT TIN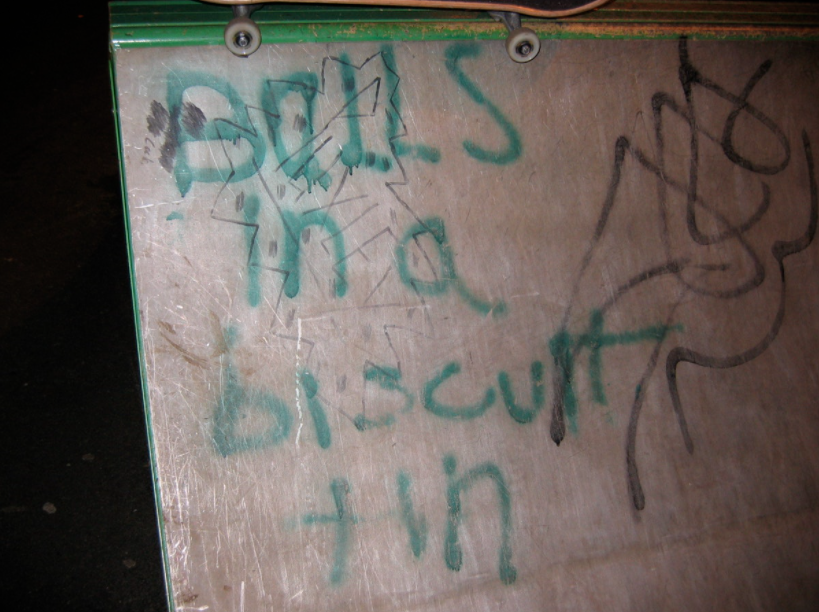 ⚽️ 🍪 🍯
GRINDED BY JAYDEN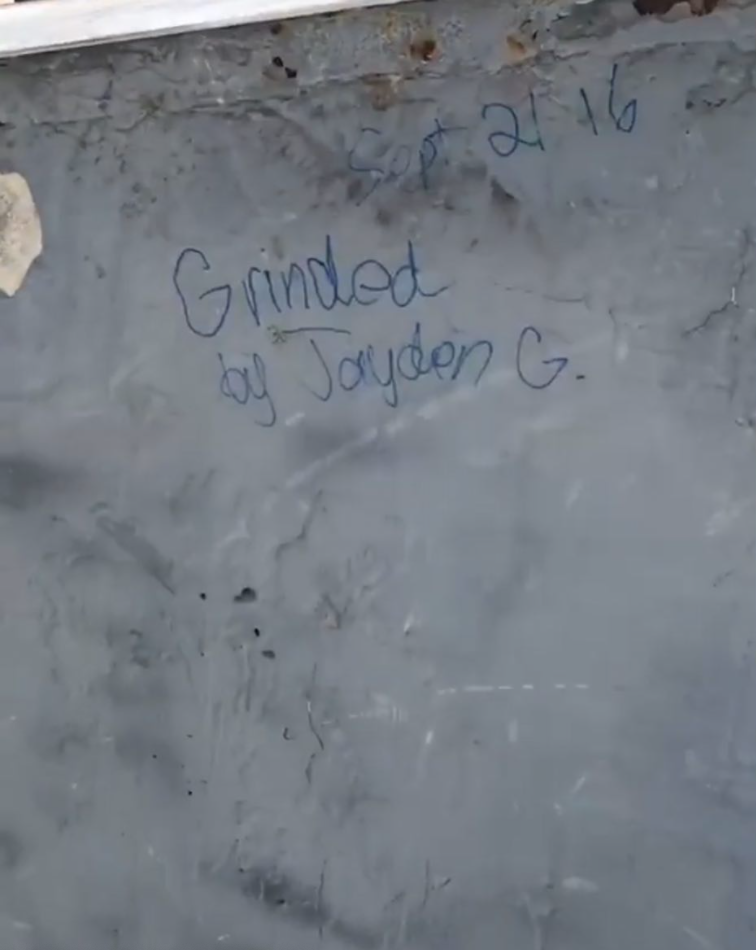 Well Done Jayden...
THE CUNT BOWL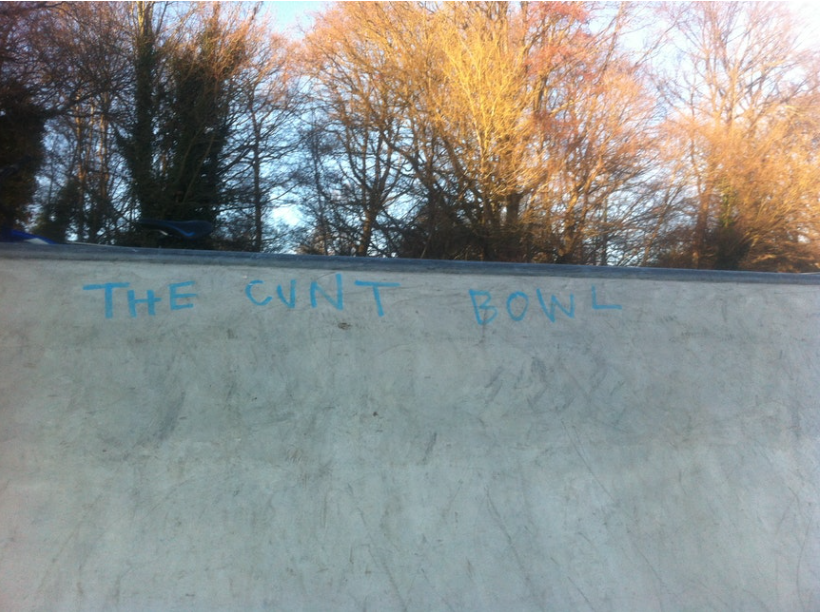 Who's first up for shredding the cunt bowl?
RENNY HAS WOODEN TEETH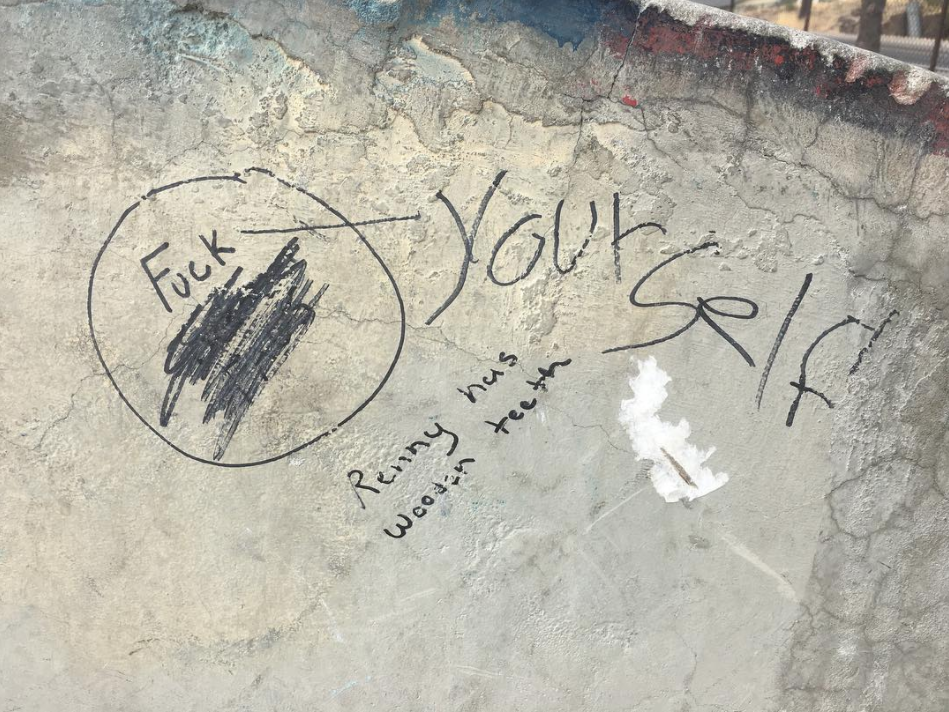 I want to know more about Renny. I have so many questions.
---
Speed on over to the DOSE store to get your hands on some shirts and hoodies.
FOLLOW DOSE ON INSTAGRAM @DOSESKATEBOARDING