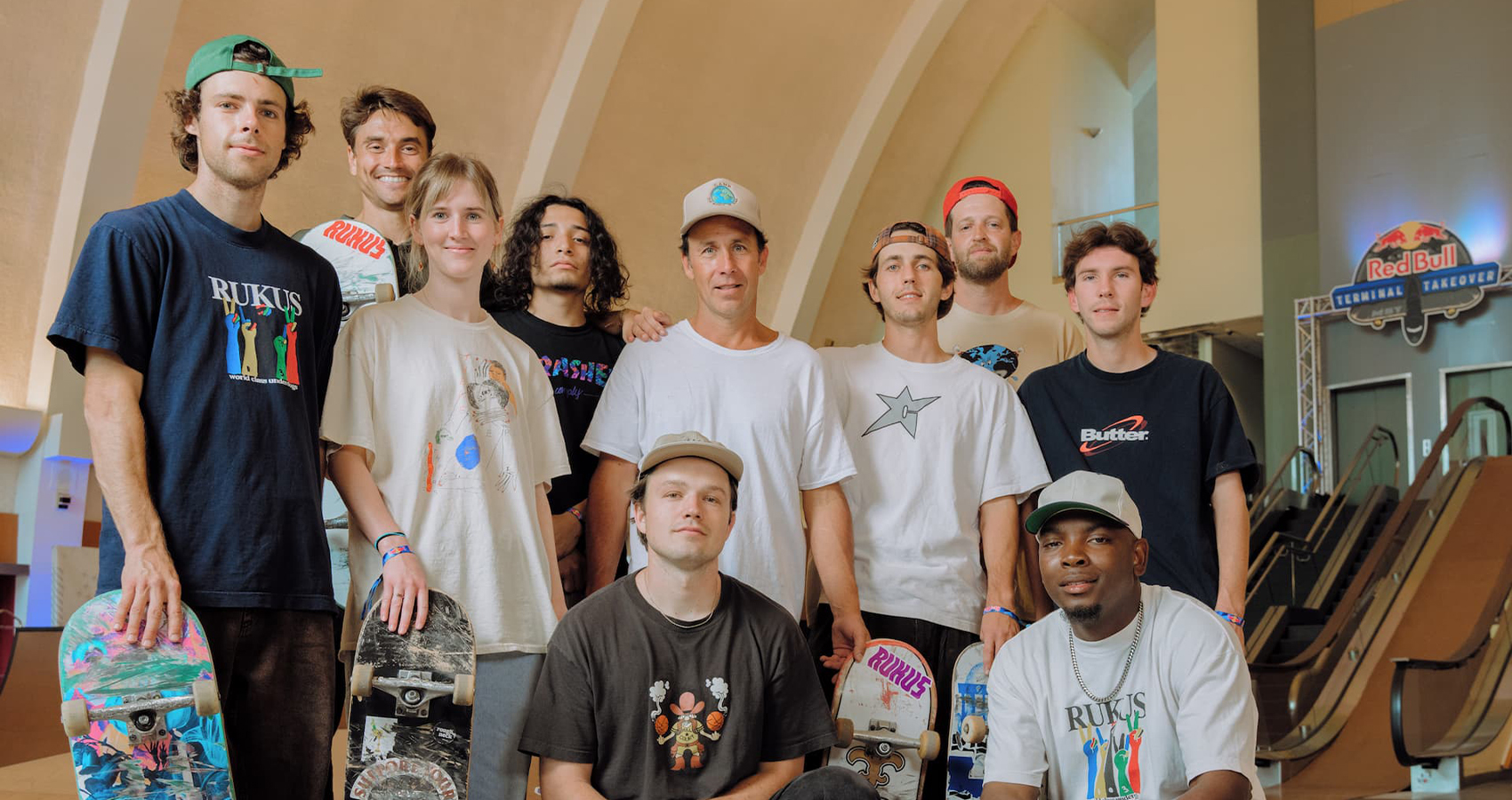 Red Bull Terminal Takeover 2022
Rukus Takes Gold
Once a year Red Bull transform the old New Orleans airport into the ultimate park and street skating venue.
Eight crews, from seven different states comprising of 4-5 skaters and 1 cameraman submit a video submission of their teams session inside the old MSY terminal for a fan-sourced vote. The winning team receive a cash prize of $5,000.
This years winners were Rukus, who sent a crew comprising of Daniel Barousse, Trey Abrams, Devin Chriss, Christian Dufrene, Gavin Breaux and many others who played a big part in their victory.
Rukus were awarded $5,000 towards the support of their local skate scene, with their two stores located in the hometowns of their skaters, Lafayette and Baton Rouge. The cash prize was surely a welcome boost to the business and an incentive for the team to push on to even greater heights.
Rukus pride themselves on their humble beginnings and small town camaraderie, with some of the team having skated together their whole lives. Another exciting year at the Red Bull Terminal Takeover, you can watch Rukus' full submission down below.
Speed on over to the DOSE store to get your hands on some decks and apparel.
FOLLOW DOSE ON INSTAGRAM @DOSESKATEBOARDING