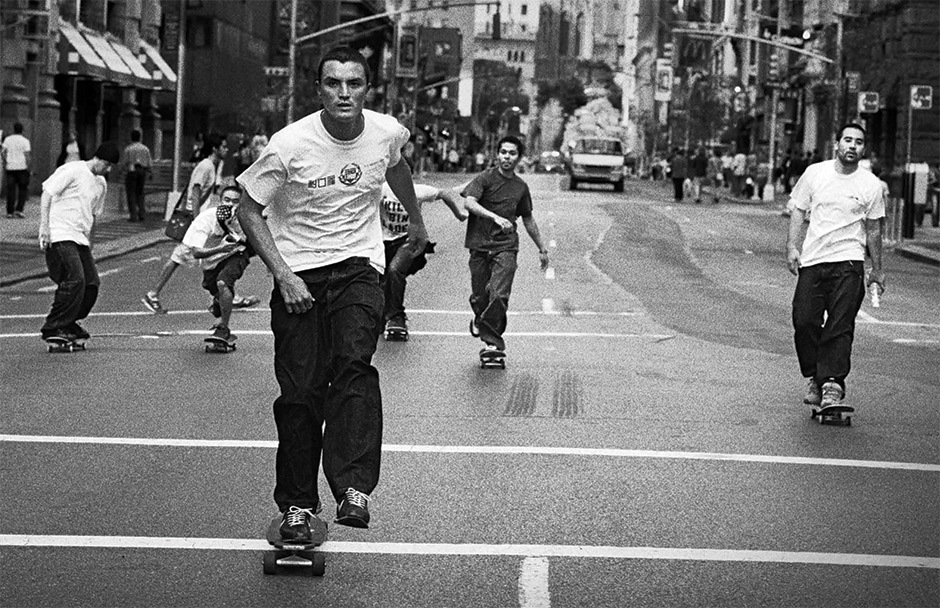 READ THIS INTERVIEW WITH NEW YORK LEGEND JEFFERSON PANG
The man has some stories to tell.
Some of the first big names in skating are starting to get up there in years, at least in skateboarding terms. It feels like every day some 16 years old is becoming the newest hot thing on Instagram and we get the urge to just get into our caskets already. At least some of the old-school folks are still around, and they have a litany of experiences and adventures to draw off of. Take Jefferson Pang, for example. The dude is 46 now and he's still in the world of skating. That makes him a great interview. If you want proof, read this interview between Pang and the folks at Slam City Skates.
Slam City Skates is, of course, maybe the preeminent skate shop in London. Meanwhile, Pang currently managing Supreme's store in Brooklyn. There's a lot more than Pang can talk about, though. He was in Larry Clark's infamous New York film Kids. He had a random run-in with Mark Gonzalez and Jason Lee. That's just the tip of the iceberg. We don't want to spoil the whole interview from Slam City Skates. Check out what Pang has to say. And remember, respect your skating elders.
READ NEXT: WHAT SKATEBOARDING MEANS