The First Ever B Corp Certified Skate Shoe: Mike Vallely x Cariuma Sneaker
We caught up with Mike to talk design process and conscious consumerism
Cariuma is known for its ethical production and use of organic, sustainable materials. Popping up on the skate scene with collaborations with the likes of The Berrics really helped to put them on the map. And now we're more excited than ever to share their completely vegan sneaker in collaboration with Mike Vallely.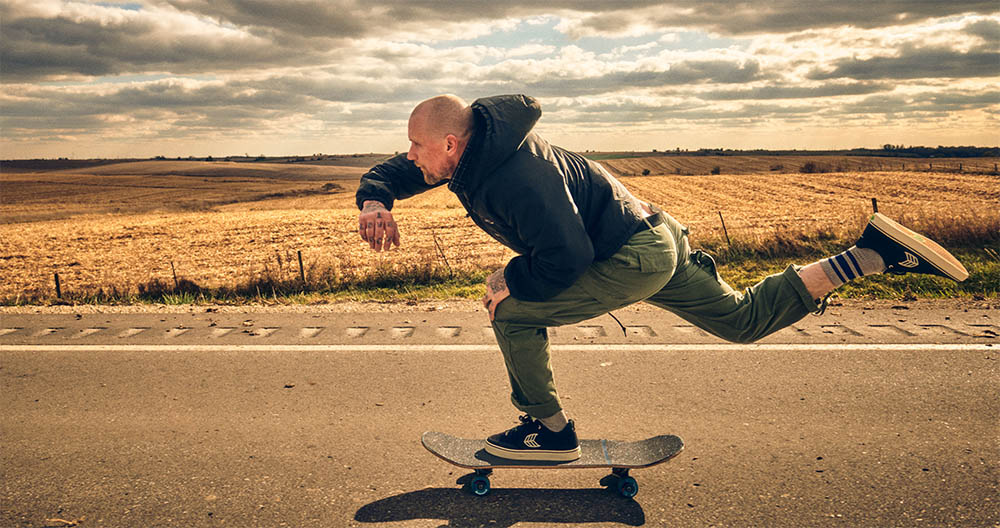 Mike says:
"The must-have for this shoe was for it to be free of animal-based materials yet still be tough and long-lasting. We've sourced some excellent materials for this shoe, namely vegan suede and recycled Cordura that make the shoe strong, light, and give it a reduced carbon footprint."
This shoe is jumping a giant hurdle towards conscious, sustainable skateboarding with signature plant-based insoles and vulcanized natural rubber outsoles along with high-performance vegan suede (which is 2.7X more resistant to abrasion than animal suede).
This shoe boasts sustainability with its use of recycled materials. Those include heavy-duty recycled nylon, recycled mesh lining as well as recycled laces, threads and labels. That's a whole lot of recycling!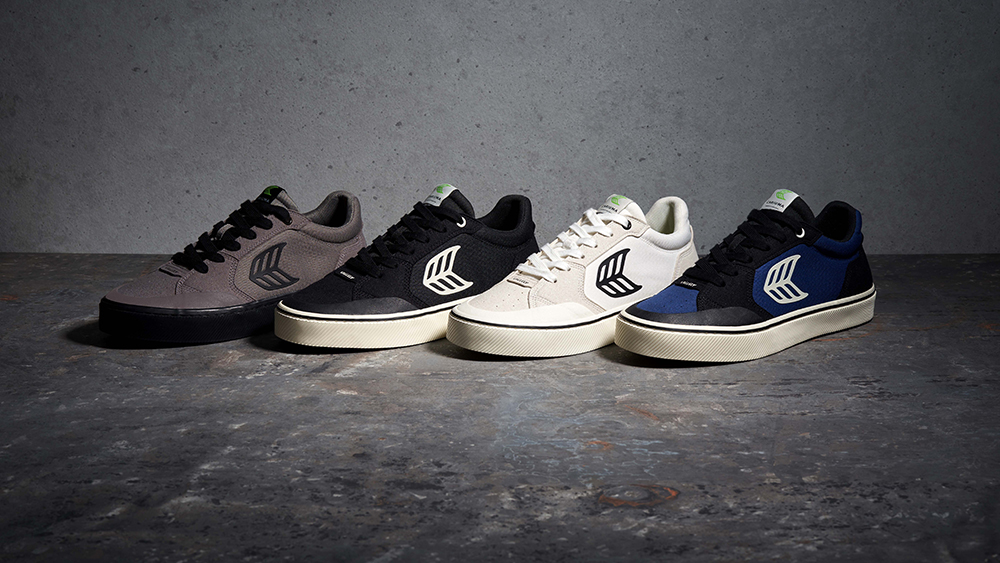 We picked Mike's brains for a little more about the design process:
What were the first things you wanted to consider when designing a skate shoe?
Durability. Skaters go through shoes so fast, and most modern skate shoes aren't built to last, so it was important to me to design The Vallely to make it durable but still light, comfortable, and ascetically pleasing. It's a tough balance to be both functional and fashionable, but I believe we achieved that with The Vallely.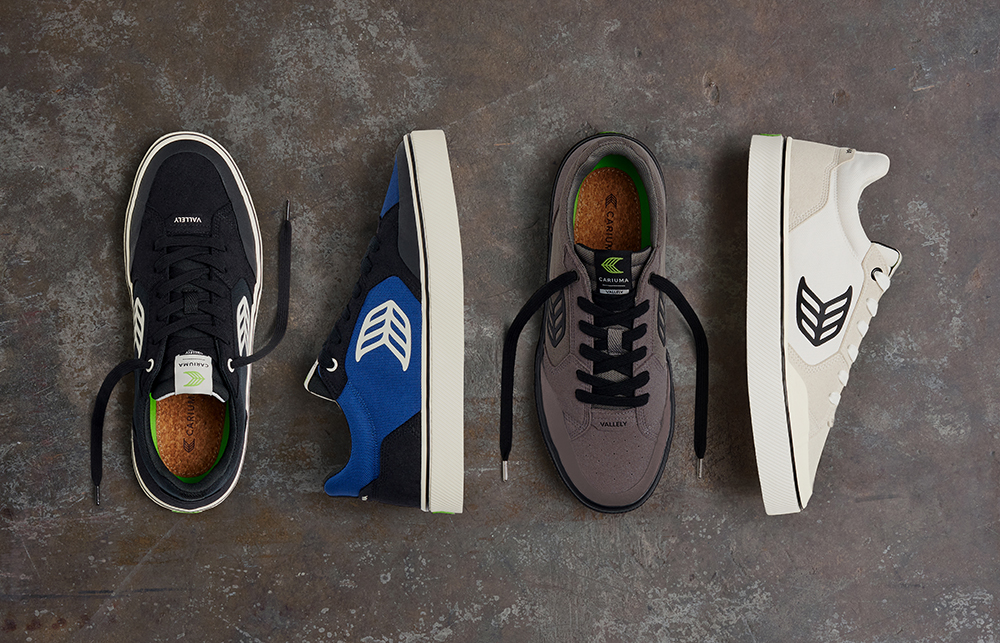 Were there any major setbacks within the design/production process?
No, there weren't any setbacks. Working with the Cariuma team to design the shoe was an absolute joy. Right from the first sketches, we knew we were on to something good. The fact that Cariuma had been developing a propriety vegan suede for the past year and a half and that it was ready for production to be used on The Vallely was great timing. Things just came together for us.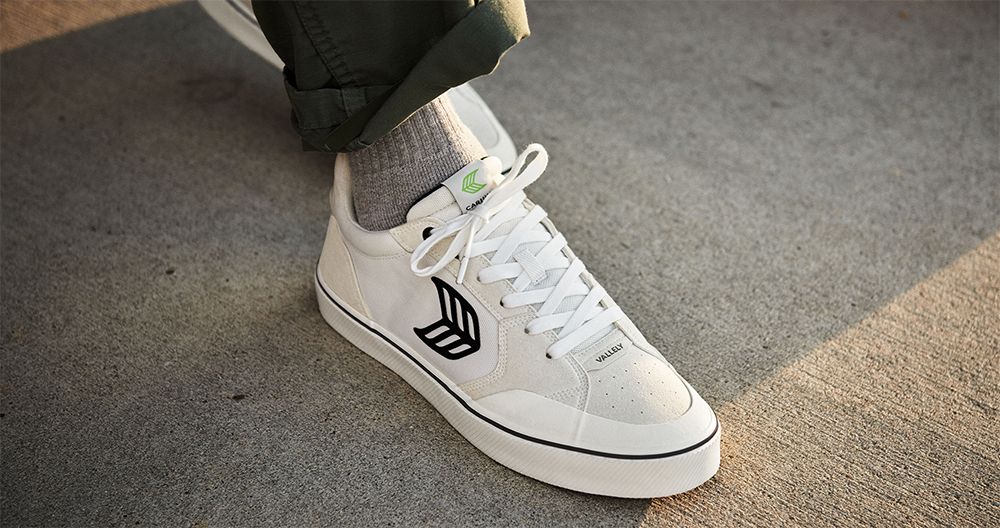 Do you think the rise in conscious consumption is enough to switch up the skate scene and make it more sustainable/less wasteful?
The main thing is the products have to be good. Using the vegan suede on The Vallely wouldn't make sense if the material wasn't 2.5x more resistant than animal suede. What would be the point if it were "vegan" and it fell apart after one skate session? Cariuma is leading the way in sustainable skateboard footwear. It would be great to see a broader shift in the skateboard industry. I think It will happen in time, but as I said, the products have to be quality. That's why we built The Vallely to be durable and, thus, more sustainable. The thing is, there is an environmental and social impact with every product made. That's why we need more responsible companies to step up like Cariuma.
Whether you're vegan or just looking for a shoe that comes with less of a footprint, The Vallely is a sure-fire way to make a statement with its stylish silhouette. You'll be able to grab yourself a pair in January when sales start but feel free to pre-order here and get yours in the bag!