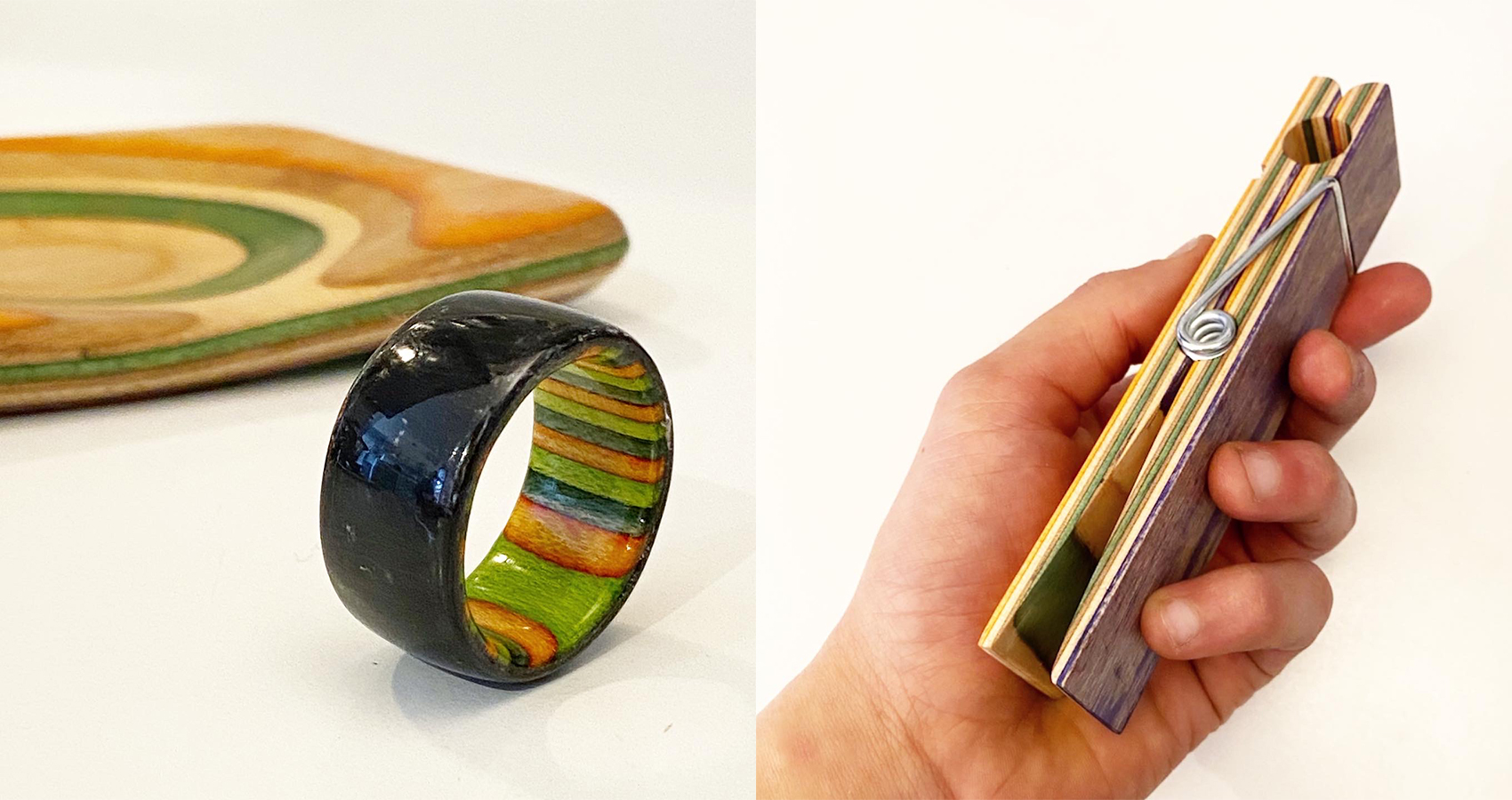 Meet Tecs, The Artist Who Reengineers Skateboards
Sex toys, rings and more - he's got you covered
It was 2007, Osiris had just released "Feed the Need" and I was sitting on my friend's couch dreaming about tricks I would probably never land. In that moment I realized that skateboarding was much more than having fun and trying to look cool, I felt like I was sinking into a complex underground world of art, culture, innovation and bizarre lifestyle. Since that moment I met the weirdest artists and innovative dreamers. Skateboarding recently gave me the opportunity to ride with my friend Tecs, who creates insanely cool art pieces by recycling old decks, so I wanted to reach out to him and learn more about his work.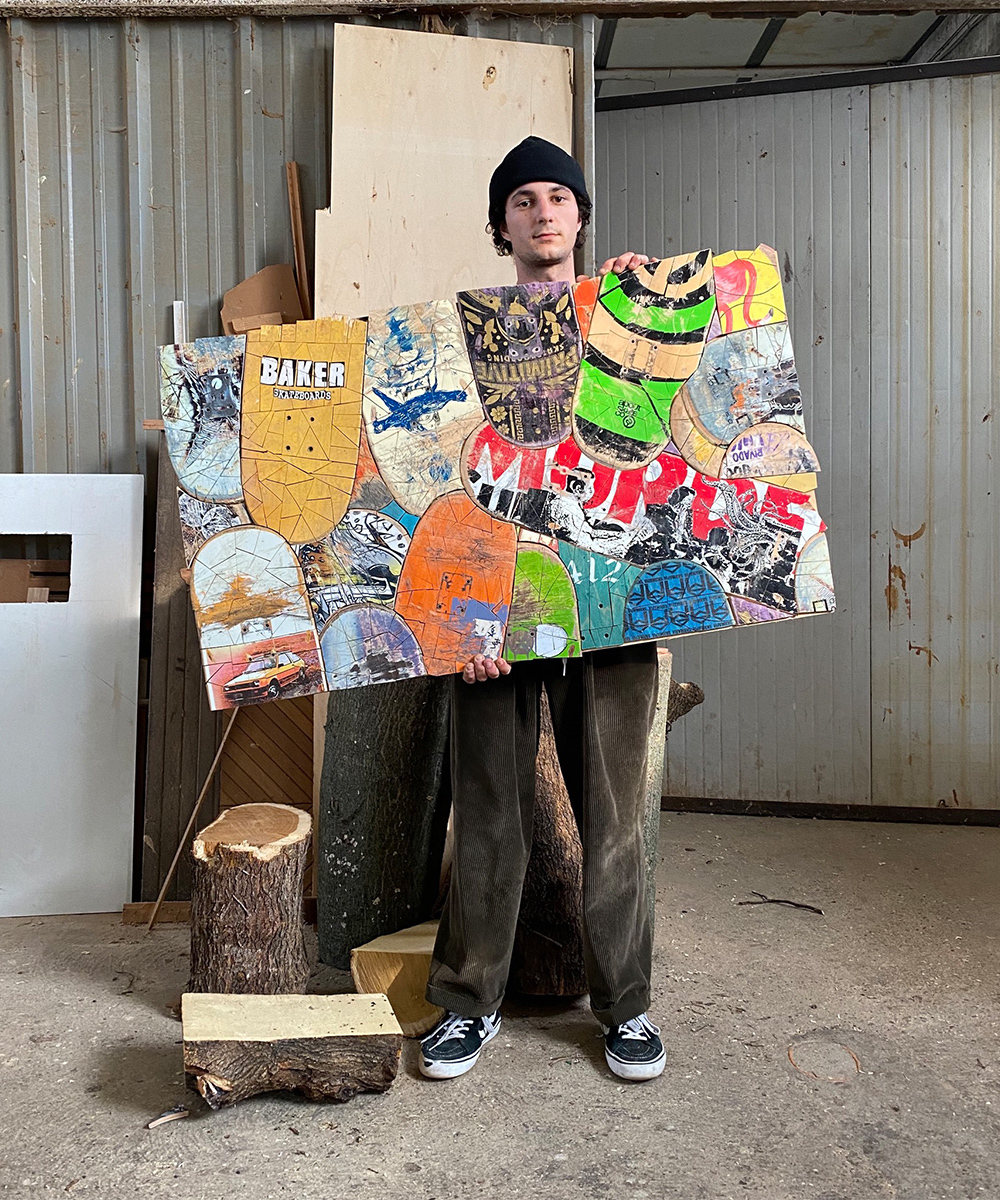 Hi Tecs, tell us something about you!
I'm Davide Tessaro, I'm 27 and I live in Udine, north Italy. I've been skating since I was 12, starting from a little village called Vidulis, right between Austria and Slovenia. I skated as long as my only two skate-friends did, then one of them became a professional basketball player and the other got involved in heavy smoking sessions/parties, so I slowly quit.
Once in high school, around 18, I met a guy wearing a Flip Skateboards t-shirt and came out he quit skating for the same reasons! So the next day we brought our decks to school and had a game of skate. We realized we were so rusty! After that, we started going to the park every day, meeting with locals and skating. Since then I never stopped (except for some injuries... I now count around 12 broken bones).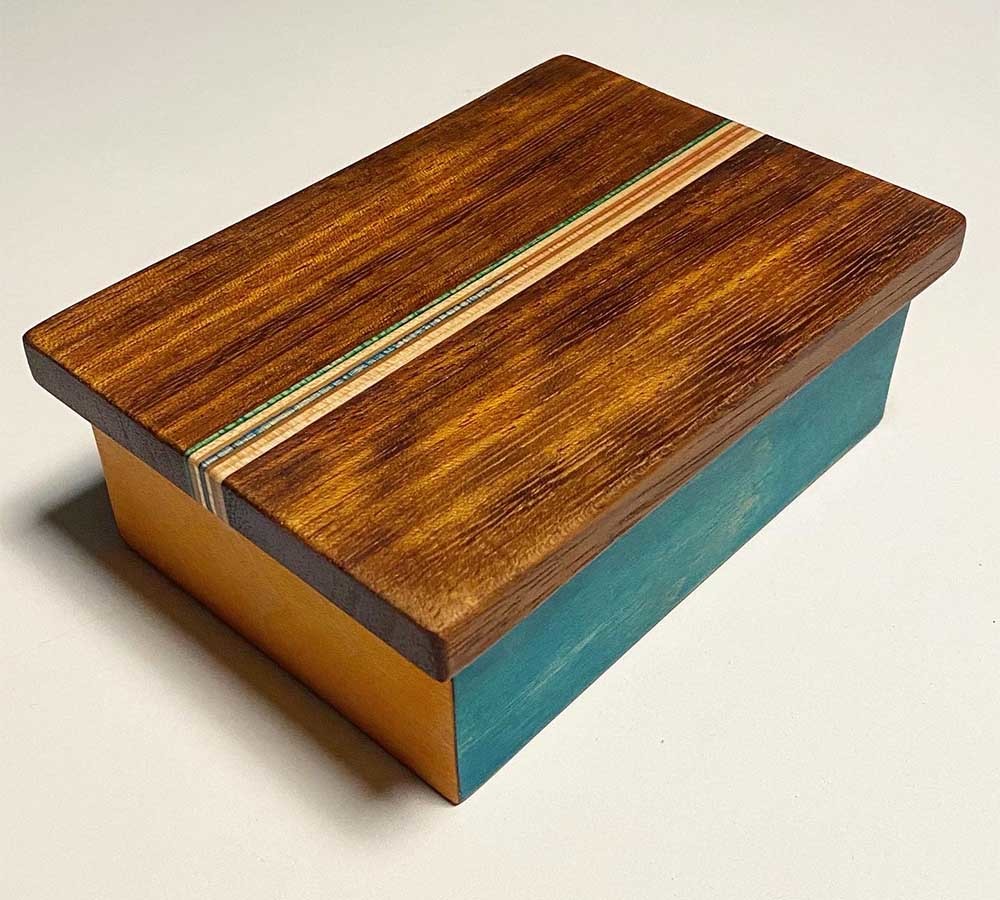 How did you start to recycle old decks?
I've always been attracted to skateboard's colored layers, but I never thought about cutting decks. In 2015 I was "lucky" enough to break my right knee, after surgery I had lot of time to think and being out of the traditional skate-life got me into handwork. I made a cruiser board using one of my old decks, when I cut it, it was literally perfect. I was still injured, using crutches I reached the park on my new self-made cruiser and everybody wanted one. I cut like 15/20 cruiser boards from old skateboards in the first two weeks, then it became so natural to create something using the scraps. I started with keychains and other small stuff, giving it away for free or exchanging it for more old decks (I still get some in this way).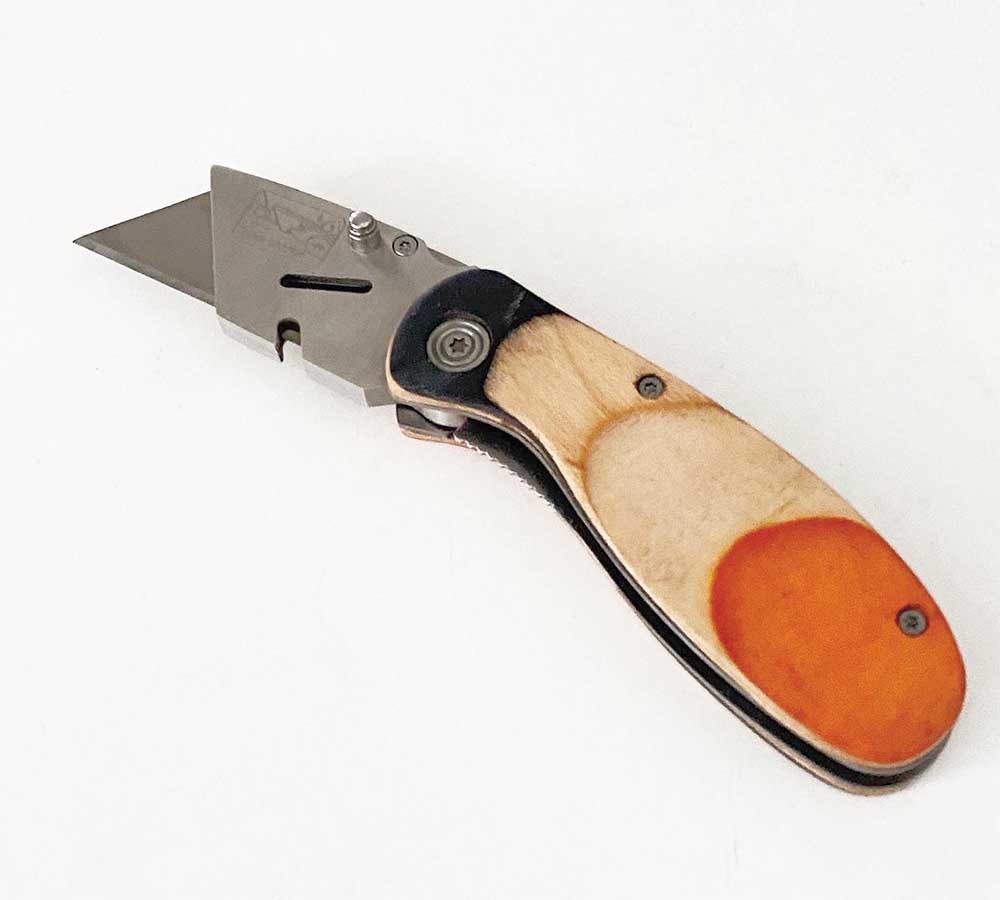 How do you develop your ideas?
In the beginning, I worked in my parents's garage, they had some basic tools, and day by day I bought more; upgrading it. I moved to Udine and now I have a little lab where I create small size items, like jewelry and tools. I basically realize what people ask me for, or redesign what they already have, trying to make it look cool and giving it a new style. I've always been an aesthete in many aspects, even in setting up my skateboard. There's a big difference between making and not-making, but not so much from doing it good or bad. That's why I create everything I can visualize in my mind. Old decks are my primary source, but I recently got into other materials such as epoxy resin, metal, and composites. I want my products to be as durable as possible.
Does skate culture influence your art?
I mean.. skateboarding is my art. I'm not a pro or a super talented skater, but it makes me live my best life. Skateboarding is a passion that grows inside and I can't control or delete it, I just need to skate. Also the recycled-skateboard movement is becoming a big community of skate-crafters, so I get inspired by other artists. When I started on this wooden journey I found Haroshi's work really impressive!
Where are your art pieces available? What's your future plan?
You can get some of my custom crafts by sending me a DM on my Instagram, @Tecs_workshop.
I really don't know where my art and skateboarding are directed, I just surf the wave. There are lot of plans in my mind, but let's see what happens! In this particular moment, I just want to thank DOSE Skateboarding for giving me the chance to have this space!