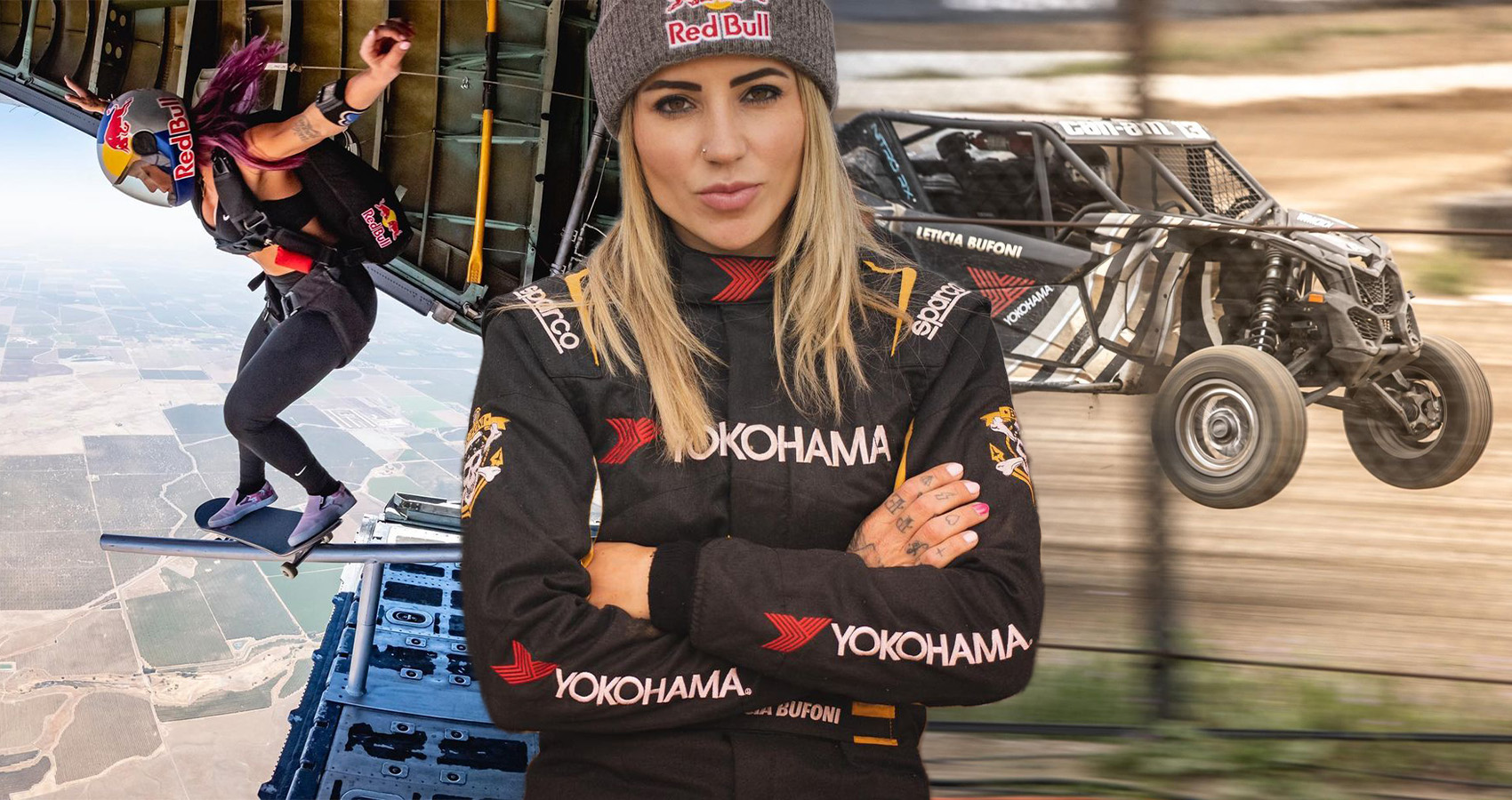 Leticia Bufoni is Gunning for a Future in Motorsports
The Brazilian skater may change her priorities in the future
Leticia Bufoni is an accomplished skateboarder, a trailblazer, and one of the most-famous faces in skating. She's achieved almost everything you can do in skating, something she has been doing for two decades. The Brazilian boarder isn't only interested in skating, though. She's also a fan of auto racing, and in fact has a goal of actually racing competitively in the near future.
Bufoni, like many, is a fan of F1 racing, and in a recent piece by Forbes she talks about how watching F1 has given her the itch again. Apparently, the Brazilian has raced karts in the past, but then her skating success started to take up more of her time. Now, it seems like Bufoni is looking to cut back on the skateboarding to focus more on racing. "The feeling that I have in races is the feeling I used to have when I started competing in skateboarding and it's a feeling I don't have any more in skateboarding because I've been doing it 20 years," she said, and then also added, "I'm still really busy with skateboarding but in the next couple of years I want to switch over a little bit into more racing and have more time to practice just because my schedule's been super hectic. That's the next chapter."
It seems like we may be seeing less and less of Bufoni in the skating world. You can read the Forbes piece right here.