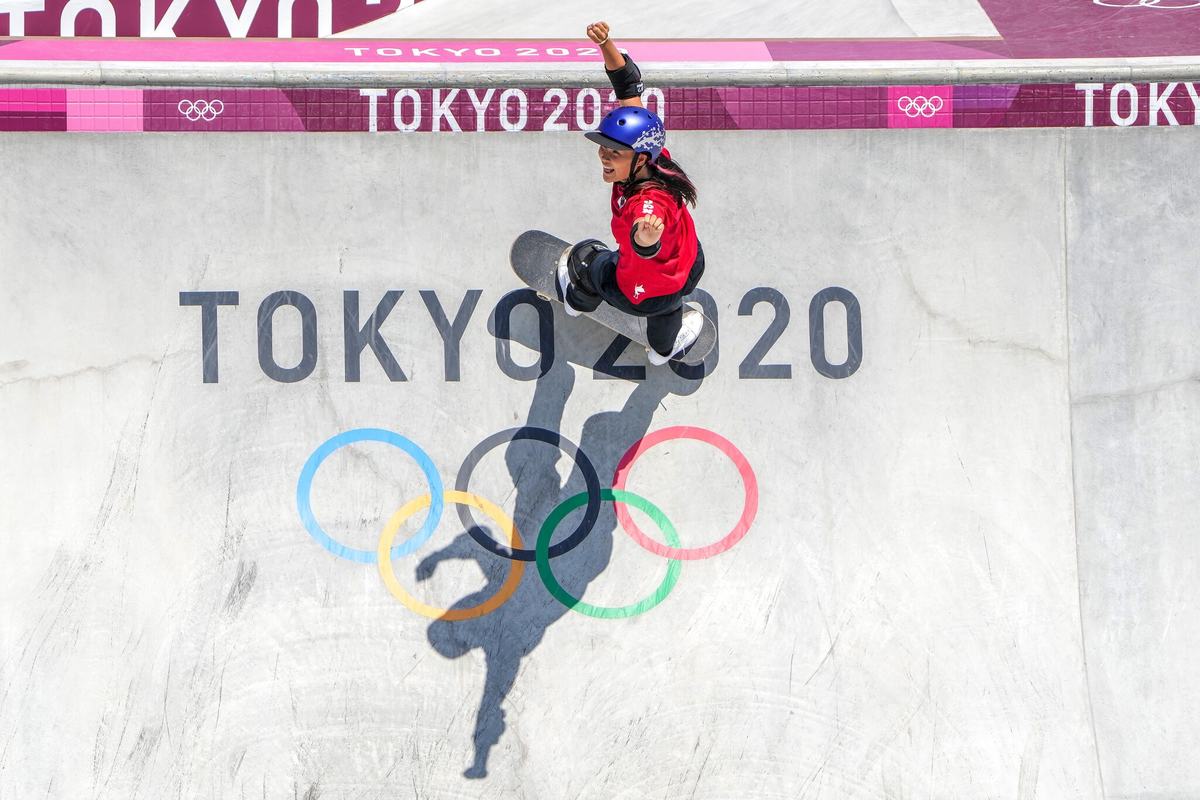 Japan's Yosozumi Takes Gold in Women's Park
Japan are now victorious in all three of the skateboarding events so far
It's fair to say that Japan have done stupendously well in the Olympics so far, especially in regard to skating. First, we saw Yuto Horigome make winning gold in the men's street look easy, and then just one day later we saw Momiji Nishiya won gold at the young age of 13. Now, Japan have continued their winning streak in the women's park event, meaning the country is now three for three in all skating events.
The gold was secured by 19-year-old Sakura Yosozumi who scored an incredible score of 60.09, just one point ahead of her team mate Kokona Hiraki, aged 12. Sky Brown, another favorite to win, secured the Bronze for Great Britain with a score of 56.47.
As Brown is half Japanese and was born in Japan, this is the first time in Olympic history that all three medalists for a women's event was born in Japan. To also put in to perspective just how young these skaters are, if Hiraki or Brown would have secured gold, this would have made either of them the youngest gold medalist in Olympic History.
"I'm really, really happy. I had trained so hard that I had no regrets, and I think that led to the result" said an emotional Yosozumi with tears in her eyes.
Yosozumi managed to land not one, but two 540's in her first run which set the standard incredibly high, meaning competitors had to give it their all if they wished to have a chance at Victory. For Britain's Sky Brown, the nerves seemed to be felt within the first two run's after bailing twice on a kickflip Indy attempt – nevertheless, Brown's final run redeemed herself, landing perfect 540's, handplants, alley-oops over the hip, and the kickflip Indy she was previously struggling with. After her run, Brown fell to her knee's in disbelief and her coaches could be seen celebrating in the background, but unfortunately for Brown, the Judges were less enthusiastic.
Brown also noted that her bronze medal was made possible by Yosozumi's words of encouragement seconds before her final run when she said "You got it sky. We know you're going to make it". It's incredible to see how much respect these young athletes have for each other, and it's clear that they all embody the Olympic values of respect, friendship and excellence.
Now, the only question is, will Japan make it four for four in the men's park event tomorrow?