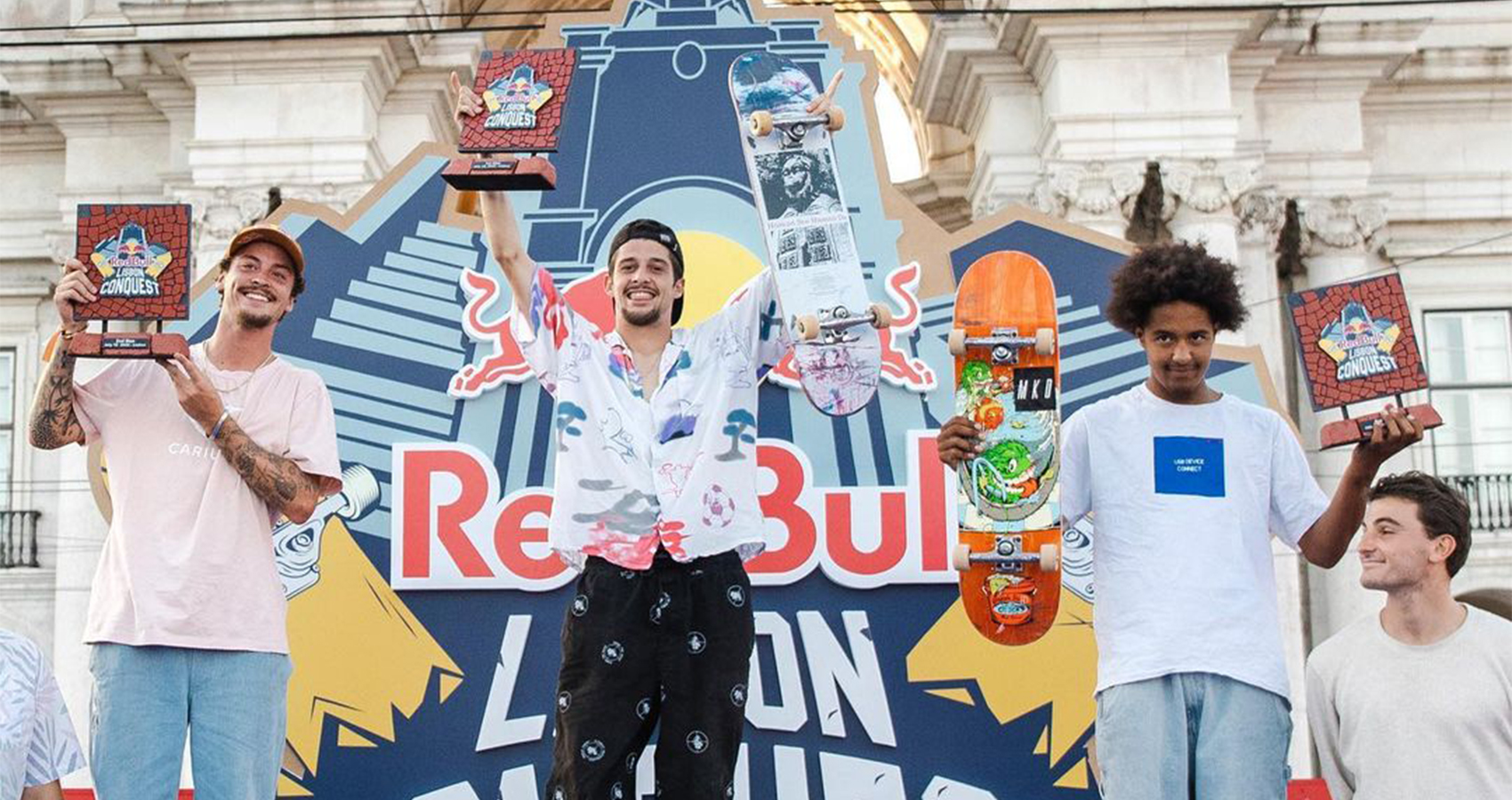 Gustavo Ribeiro Hosts The 2022 Lisbon Red Bull Conquest
Red Bull's unique but welcome contest style
Red Bull Conquest is the contest best showcasing the street spots wherever it's being hosted. The skate park built for the contest is a funky mix of famous skate spots in the area. Last year, for instance, the contest was held in Paris. The park was inspired by seven iconic Parisian skate spots. This always makes for a fun format, giving home advantage a whole new meaning. The event consists of 24 skaters (half male half female) who battle it out in a gripping round-based system.
This year, the contest took place in the beautiful port city of Lisbon (Portugal). In Red Bull's most recent video, Portuguese skater Gustavo Ribeiro has selected four iconic Lisbon skate spots for the contest. From the Lisbon downtown stair ledge to the wavy (but sketchy) yellow banks, these spots made for an exciting contest!
The contest was won by Portuguese skater Bruno Serna (with Gustavo taking 2nd place) and Dutch female skater Ross Zwetsloot in an epic showdown. Go check out Gustavo's spot selection video, the contest footage will likely be released sometime soon too.
---
Speed on over to the DOSE store to get your hands on some decks and apparel.
FOLLOW DOSE ON INSTAGRAM @DOSESKATEBOARDING
More from us on YouTube: