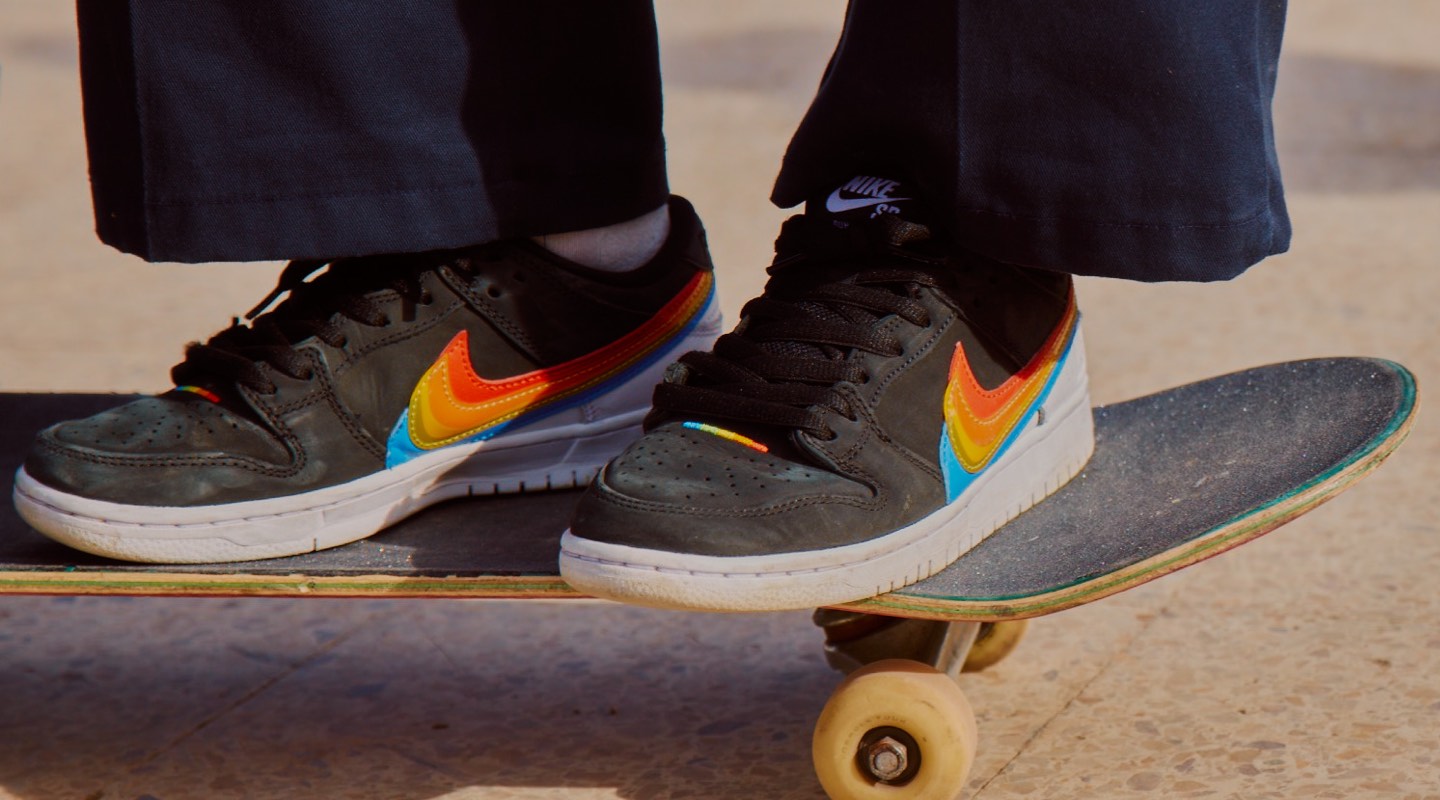 'From This World To The Next' - Polaroid x Nike SB x Civilist Berlin
An Exhibition by Steffen Grap
Polaroid and Nike SB celebrate their recent collaboration on the Nike SB Dunk Low Pro Polaroid with an exclusive exhibition led by Berlin native Steffen Grap. Known for his work as an artist and photographer, influenced by his own years of experience skating the streets of Berlin, Steffen put together a curated collection of polaroids and analog shots exhibiting the evolution of the skate scene in Berlin.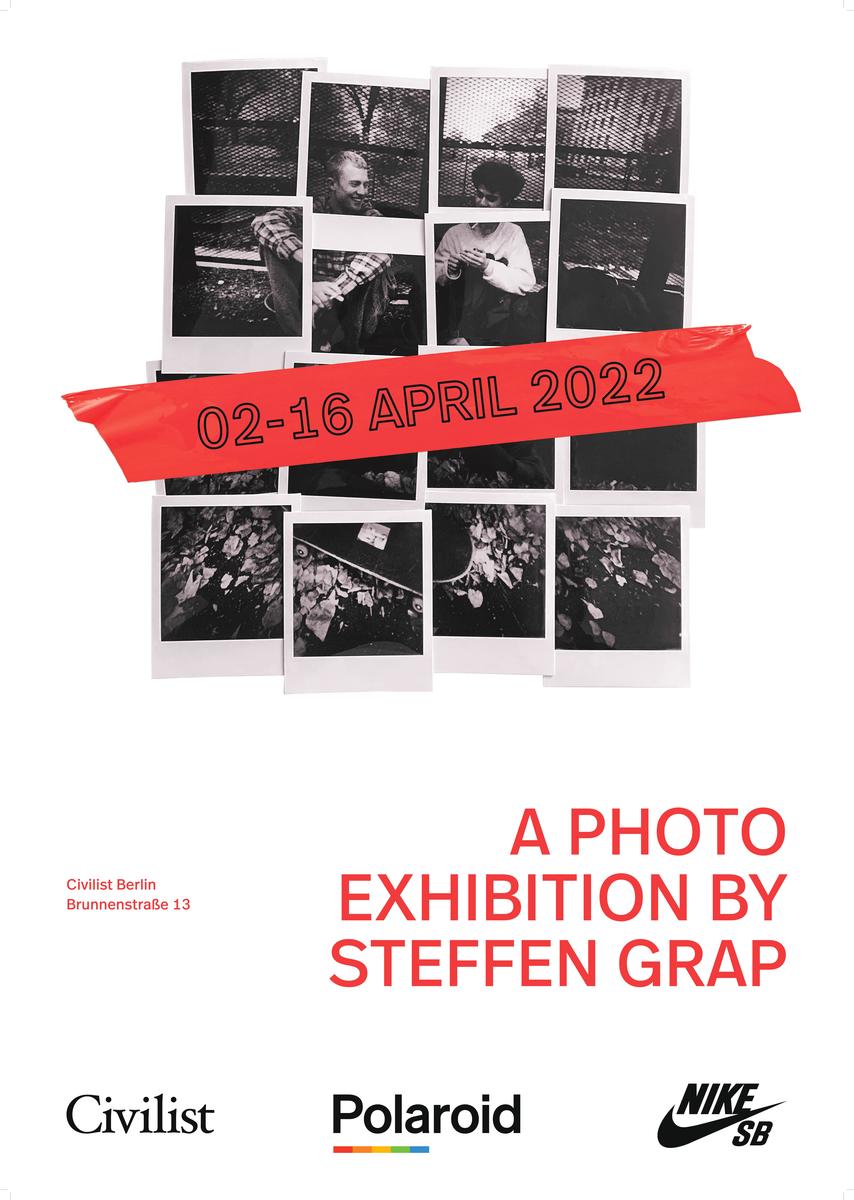 The exhibition 'From This World To The Next' held at the former art gallery turned Civilist Berlin store, puts a spotlight on the skateboarding subculture and some of it's trailblazing constituents. Professional skater Johannes Schirrmeister, director and videographer Paul Herrmann and DJ Kolegajj all feature in the exhibition.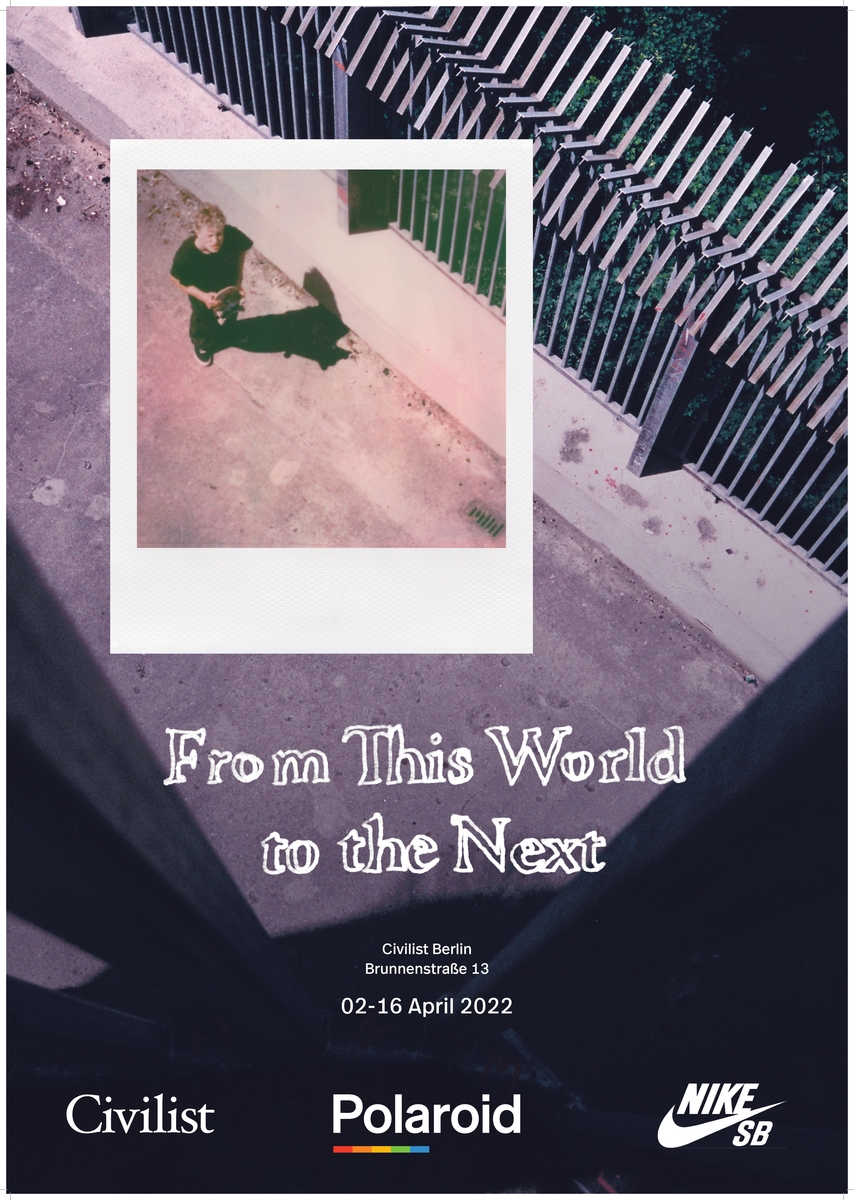 Steffen understands the ever changing notion of Berlin's skateboarding culture, evidenced in the exhibition, and he hopes that it helps to explore the future of the cities skateboarders and creative photography.
The exhibition is open from the 2nd - 16th of April 2022 and the Nike SB Dunk Low Pro Polaroid will be available on April 5th at Civilist Berlin.
Speed on over to the DOSE store to get your hands on some shirts and hoodies.
FOLLOW DOSE ON INSTAGRAM @DOSESKATEBOARDING