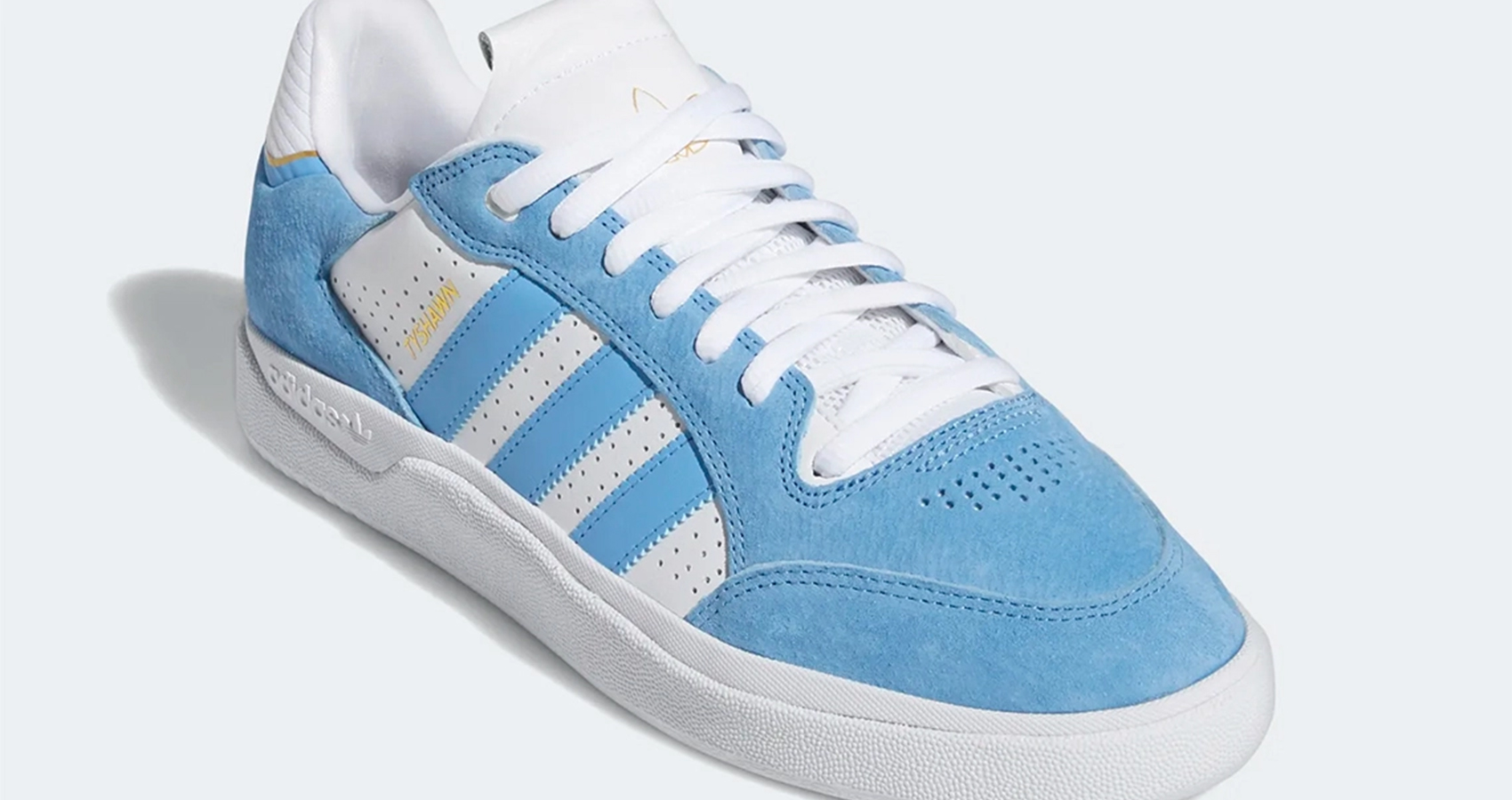 Tyshawn Lows Blue: An OG Goes Blue In Suede
Elvis himself would be proud of this drop
Tyshawn Jones' legacy continues with a soft blue treatment to his signature silhouette. The Tyshawn Lows maintain their iconic lines, adding a premium leather upper and suede detailing along with a lower profile.
Tyshawn's legacy gets refreshed with a soft blue colorway in two different materials for the upper part. The shoes are made with recycled materials up to 70% to reduce pollution. Honestly, we think it's conscious of waste without sacrificing that well known look we all came to love with the years. Blue suede, leather and the Adiprene memory foam make this shoe a great pair to hit the skatepark as going out with a casual look.
The textures combine a package that doesn't disappoint but keeps it true to the OG. Do you dig them as we do? Check them out online.